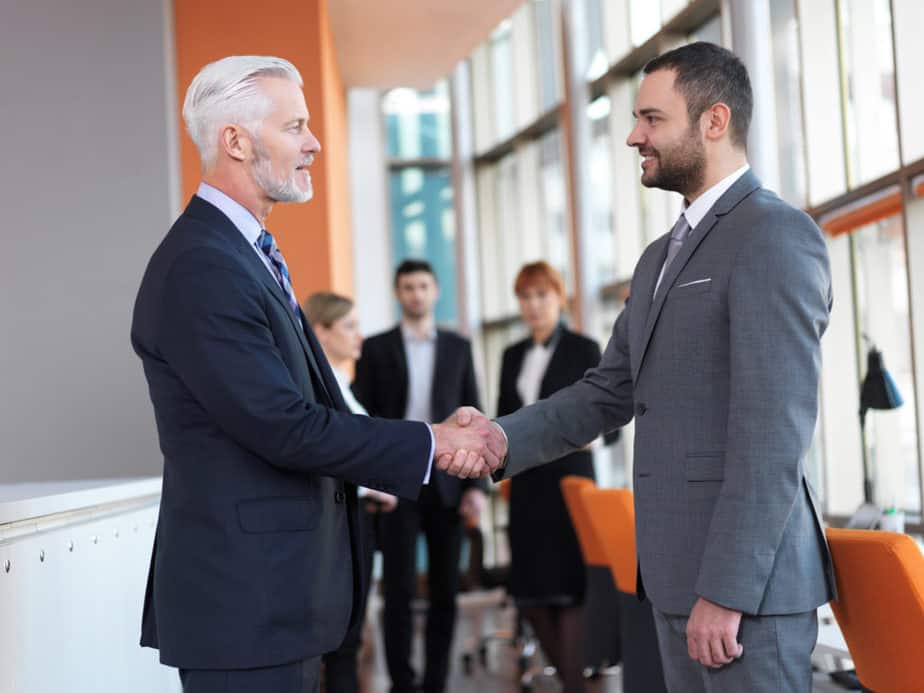 Are you ready to see the Vendor Manager Interview Questions and answers? Before that let's see who is a vendor manager and his responsibilities.
Introduction
A vendor manager is responsible for maintaining the relations between the vendors and the organizations. A vendor manager should be well-organized.
Some more main responsibilities of the vendor managers include:
A lot of documentation and paperwork.
Researching and following up with the vendors and other departments.
Negotiating the contracts.
Obtaining the quotes, pricing, quality of work, and turnaround times.
Ensuring that the payments are made.
Following these duties can be easier in companies with very few vendors or suppliers. But things get complicated in a company with many suppliers and vendors. Therefore, a candidate wishing to be a vendor manager should communicate effectively, be a good leader, and ensure profitable results.
A lot of practice has to be done before appearing for such an interview.
*Note: People shouldn't introduce themselves by starting with the word 'myself.' Instead, people should introduce themselves by starting with 'My name is…' or 'I am…'
Here are some Vendor Management Interview Questions with the sample answers.
Tell Something About Yourself
It is one of the most favorite questions of the interviewers. The candidate has to answer as per the role. If the resume is already in front of the interviewer, the candidate doesn't have to tell his/her name again in this answer.
Points:
Qualification and where does the candidate comes from.
Projects/training/internships/courses/certifications done till now related to the role and what they learned.
Specific interests related to the job.
Work experience in the parallel field.
Reasons for leaving the previous company.
Interests related to the role.
Sample Answer for freshers:
I live in California and I have graduated in Economics from the University of California in 2010. I went through personality development training in the final year of graduation. We had to attend various meetings held with multiple clients. Finally, we had to communicate with some clients under the scrutiny of the trainers. I am interested in communicating with the vendors and making documentation.
Sample answer for experienced candidates:
I have worked as a junior vendor manager in the XYZ company located in New Jersey for two years. I could see no individual growth there 1.5 years later. I like to communicate with the vendors, putting the quotations, and accept the troubles as challenges. I initially try to solve these challenges individually, but I have no objection to working with the team and listen to my juniors. After all, communicating with various people boosts our creativity.
Have You Used Any Contract Management Application Or Software? How Was Your Experience With It?
Some contract management software applications are:
Agiloft.
Outlaw.
Concord.
ContractWorks.
DocuSign.
 Juro and Contractpedia.
PandaDoc.
Intellect.
Some contract management tools are:
eSignatures.
Efficient Contract Workflow.
Intelligent Contract Tracking.
Sample answer:
I have worked with Agiloft and Concord Contract Management Systems. I liked the advantages of Agiloft like Code-Free Customization, the agile platform, and the guarantee on the software with no conditions. Later, I shifted to Concord as it saves time with free unlimited e-signatures. One can edit the documents online along with the teams and third parties. I am sure that I can quickly learn to use another Contract Management System for your company.
How Do You Prioritize While Selecting The Vendors?
Sample Answer:
I look at their product quality, reputation, price, customer services, and finally, the shipping information. Before communicating with them, going deeply through their official websites (if available) is a must. I also search for their online reviews. To narrow down the decision, I closely compare their costs and services. Then, I also communicate with the team members if they had any bitter experience with any selected vendor.
How Do You Handle The Danger Of Contract Breaches?
Here, the interviewer wants to know how the candidate will try to maintain the principles and standards of the company to maintain relations with the clients.
Sample Answer:
I would make sure that I clearly state our company's policies, discuss the costs, and discount strategies for the outcomes favorable for both parties. Thus, many standards get established in advance. It also makes the clients aware of the upcoming plans. I would also clearly state the consequences of breaking any rule and expect the same from them.
A Long-Time Business Partner Wants To Increase Their Prices. What Will You Do?
Sample Answer:
First, I will ask for the amount they want to increase and the reason behind it. Then, I will look at the quality of the relationship my company has with them. After a deep study, if I find that my company can do well without their help, I will start searching for other clients providing good quality with reasonable costs. If changing the client affects the relationship affects my company, I will try to meet their needs. However, if I cannot meet their needs, I will have to negotiate with them or look for another client.
What Are Your Weaknesses?
Everyone has some weaknesses. The candidate doesn't just have to mention his/her weaknesses here. The candidate also has to state how he/she has been trying to get the better of them.
Sample Answer:
Weakness: I get uncomfortable while taking big risks.
Solution: To solve this, I used to move a step ahead every time. Initially, I observe the work done by various employees, clarify my doubts regarding their work, and experiment with something under their guidance. It has changed me a lot.
Weakness: I get angry when someone shows carelessness in the work.
Solution: First, I change myself positively. If I want someone to do be careful, I will have to be careful first. I demonstrate the method for that through my behavior.
Weakness: I cannot take criticism well.
Solution: I have started reading about the famous personalities who handled the criticism well and went far ahead. I try to apply their principles in my personal life positively.
Weakness: I find it hard to say 'NO.'
Solution: I have started searching for various methods to say 'NO' calmly. I prefer to clearly state my problem positively to say 'NO.' If it doesn't work, I apply the ultimate method of using excuses.
Explain Your Management Style As A Vendor Manager.
Sample Answer:
A person may handle more than one responsibility in a company but we cannot expect him/her to handle every responsibility. Thus, I believe in teamwork. I prefer distributing the workload according to the skills and interests of the team members. The team members may acquire new skills in their spare time and use them later. They also have to give real-time feedback to solve the matters immediately.
Since Our Field Is Changing, What Have You Done For Your Development After Coming Across The Vacancy In Our Company?
The interviewer is expecting the candidate to be enthusiastic who tries to develop continuously. The candidate might have done various things professionally or personally. But they should be related to the job.
Sample Answer:
After visiting this company's job profile, I found that a candidate will have to speak English fluently for communicating with various clients. Thus, I started boosting my English speaking skills through two online courses. I have been certified in the first one while the second one is still going on. I also read and practiced the Contract Management System mentioned in your company's job post.
What Do You Expect About The Salary?
Mentioning high salary expectations may lead to rejection because there must be hundreds of candidates with better skills ready to work with less salary. The mentioned salary can be equal to or a bit more than the salary available in the previous company the candidate used to work in or a bit more than the salary mentioned in the job post of the company. Freshers will have to do some research regarding the salary a company may offer them for the same position.
Sample Answer:
I am seeking a job with a salary between $55,000 and $60,000. I find this expectation in line with my skills and experience. I am sure we can agree on this salary if I am well suited for this role.
What Is Your Strategy To Stay Organized?
This job introduces stress. Still, the vendor manager has to be organized otherwise, the work may get messed up.
Sample Answer:
I maintain a diary and set reminders to remember the important points and important dates and update both of them daily. Taking a short break is a must. I would advise the same to my team members. However, the aim should be to increase the performance at work.
What Are Some Factors Causing Poor Service Delivery?
Sample Answer:
Skilled labor is scarce. The work may also get affected if the contractor wants the payment before the service delivery whereas, the customer wants to pay after the service delivery. Thus, the contractor may provide a poor service due to the rift.
Why Should We Hire You?
The candidate has to show how he/she stands out of the crowd because there must be hundreds of candidates waiting for the same position. The candidate has to find a match between his/her skills and the job description.
Sample Answer:
On coming across your requirements I found that you need a candidate who can communicate fluently with the clients. I have always liked to talk to various people. It has helped me in exploring various types of personalities and understanding their mentalities. I can communicate without any shyness to various clients of your company on getting trained by you. Though my English speaking skills are not up to the mark, I am trying to speak English fluently through online courses. I have also learned to prioritize the tasks in my previous job which is a must for this role.
What Do You Know About Us?
The candidates have to go through the company's official website thoroughly and visit its LinkedIn profile (if available) before appearing for the interview.
Sample Answer:
This company makes software applications for the customers according to their requirements. It was established by Ms. XYZ in the year 2001 in New York. Its branches are now in New Jersey, Chicago, Las Vegas, and Los Angeles. Java, PHP, HTML, Xampp Server, and Ubuntu are some of the technologies used for developing the software applications in this company. This company started with a team of 15 members and its size has now grown to 2000.
Why Did You Opt To Work With Us?
The typical statements that should be avoided are: 'You are famous,' 'I need a job now,' and 'The company is closer to my house.'
Sample Answer:
According to the organization's profile, I realized that the employees can work at various positions with the passing time. This helps the employees learn various things while being with the same organization. The employees get well-trained for this. The customer reviews on the internet have amazed me. Being a part of such an organization will surely help me in my personal development in turn developing the organization.
When Were You Most Satisfied For The Last Time As A Vendor Manager?
Sample Answer:
During my previous job, I and my team had to complete a lot of projects in a shorter period. Latency could have led us towards a great loss. To solve it, I distributed the work according to the skills and experiences of the team members. I took the responsibility of completing the paperwork while coding and testing were being done by the respective professionals. I was leading them like a leader but working like that of an employee. Those dedicated team members used to work for a long time for 7 days. Finally, the projects got completed and I declared half-days for the next 4 days to make up for the loss of their time.
Conclusion
An organization manages the vendors through a vendor manager. Thus, the vendor managers may have to go through a tricky set of questions. However, the target is to hunt for the right candidate who can handle these things effectively.
Frequently Asked Questions
1. How To Handle Vendor Management?
Answer:
Right partners have to be chosen. Thorough research is necessary as it may affect the financial status of the company.
Long-term partnerships build trust and provide comfort for both parties.
The performance has to be measured regularly to escalate the strengths and defeat the weaknesses of the company.
Expectations and principles must be stated clearly in advance. Approval has to be provided by both parties.
2. Why Is Vendor Management Required?
Answer:
Since a company may have multiple vendors, there must be someone responsible to manage relations with them. Vendor management helps in controlling the cost, effective service delivery, reduce potential risks, and much more.
3. Who Is A Vendor?
Answer:
A vendor is an individual or an organization that sells something to another organization or individual. A vendor can be at any point in the supply chain.
What Are The Different Types Of Vendors?
Answer:
Retailers.
Wholesalers.
Manufacturers.
Service providers.
A government consultant.
A distributor.
A consumer.
Vendor Manager Interview Questions and answers