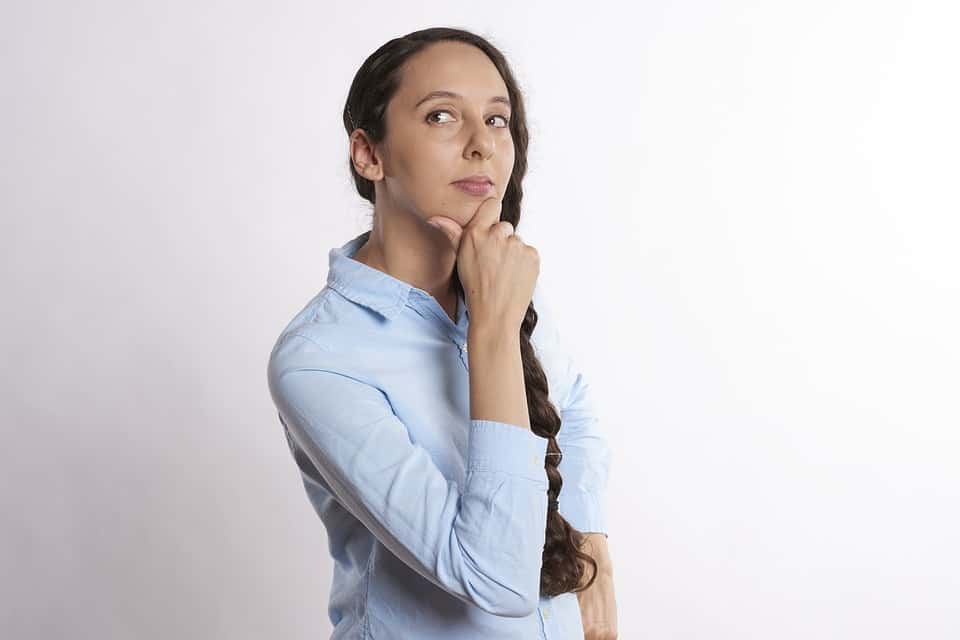 The prospect of a job interview can be an exciting and nerve-racking envisioning for many job-seekers. The amount of planning that goes into getting adequately prepared for a job interview may directly affect the proceedings' outcome. When applying for General Counsel's position at any organization, it helps to be more than adequately prepared.  As an interviewer, you want to recruit the best possible candidate to fill the role, and as a candidate, you want to ace the interview. General Counsel interview questions typically range from the generic questions directed at applicants to any General Counsel job-opening to specific questions borne out of the hiring organization's goals and business objectives. We shall examine a few of these potential questions below.
General Counsel Interview Questions With Tips And Sample Answers
Below are a few questions that may be asked at a  General Counsel interview.
Generic General Counsel Interview Questions:
What are your most significant accomplishments?

Tip: In answering this question, you should limit your answers to the accomplishments that are connected to the relevant field- Legal.
Answer: "Sequel to obtaining a Bachelors in Law from Wesleyan, I passed the New York State Bar. I have 5 years of working experience as an Attorney and Legal Counsel with a specialization in Corporate law. I have had a few Articles published in the Wesleyan Law Review …. "



Do you have any previous experience working in this capacity?

Tip: If Yes, proceed to describe, in a few statements, your previous experience, what your role was like, and how it ended. If No, state your readiness to take the next step in your career.
Answer: "No. However, I believe that my experiences working closely with some of the best General Counsels currently in the industry and my qualifications have adequately prepared me for this role."



What makes you adequately suited to this role?

Tip: With this question, you want to focus on the qualities of a good General Counsel. Previous experience is a plus but not necessary to give a good answer to the question.
Answer: "I consider myself open-minded and curious. I constantly keep up with the legislation changes in compliance amongst other areas, to always be ahead of the curve."



Tell me about the most challenging case you have worked on and what was the outcome?

Tip: Give out enough to answer the question and leave enough unsaid to show your respect for your clients' confidentiality or past employers.
Answer: "There was a time-bound compliance issue between one of my former clients and the USDA …"



How will you look to balance keeping work in-house and outsourcing to law firms?

Tip: Be pragmatic. 
Answer: "We need to be realistic with our strengths and weaknesses. At the same time, we also need to show our in-house Counsels that we believe in them and offer them an opportunity to grow. My philosophy is that with every matter that arises, we offer the in-house Counsels an opportunity to present their strategies before we look to outside Firms."



The position will require you to lead a legal team. What will guide your thought process when selecting members of the team?

Tip: Consider a few of the qualities a good Counsel should have and build an answer around that.
Answer: "Team Cohesion, knowledge of the law, and determination. I am on the lookout for the best-skilled Associates but, more importantly, people that play well with others."



Would you make decisions that overrule the CEO if the need arises, and why?

Tip: It is important to show that you will uphold the organization's values as the General Counsel is an organization employee, not the CEO. You will try your reasonable best to foster good working relationships.
Answer: "There may be times when the CEO may make calls that do not compliment the objectives of the Organization or reflect the needs of the Shareholders and must be reminded of this. We are all working towards the same goal."



What is your understanding of Diversity and Inclusion, and why is it important to have a good grasp of these terms for your role?

Tip: Diversity and Inclusion are important, and they are not terms to feign acceptance of to get the job. You need to be politically correct without coming off as pandering.
Answer: "I believe that the terms call for equal representation of all races in the workforce. I believe that a good understanding of these concepts fosters and promotes the fight for equality and opens up the organization to multiple cultures and different thinking ways. However, even with the importance of these concepts, everything must be considered on merit."
Organization-Specific General Counsel Interview Questions:
Why do you want to work with us?

Tip: Be as convincing and confident in your ability as you can without appearing to be pleading.
Answer: If you have held a similar role before, "… I believe in the vision of this organization and my previous role makes me suitably prepared for the task at hand". If not, "… I am ready to take the next step in my career. working with you is not something I will take for granted." 



In your opinion, what are the coming legal challenges that may affect this company?

Tip: Do your research, read up on the company, and keep up with any new developments in the legislation that may affect your prospective employer, and offer your thoughts on how they can work around it. Your answer is dependent on the industry the organization operates in.
Answer: "In line with the new USDA ruling on the production of hemp, which officially comes into effect on the 22nd of March, 2021, performance-based sampling of products is being introduced. I suggest we set up a team that does this for us in-house in preparations for the compliance testing."



How do your long-term goals align with those of this Organization?

Tip: Your answer to this may vary depending on your reason for applying. Be honest and professional.
Answer: "I am a fan of the Organization's carbon footprint. I read the web site's mission statement and saw plans to expand into the Clean Energy sector in the coming years. In my cover letter, you will see where I stated that I have a passion for cleaner energy, and my Job decisions have been made working towards that singular goal.  "



If hired, what will be your work plan for your first week?

Tip: Describe your approach, be yourself.
Answer: "I always take the initial stages in at a new job to acclimatize myself with the surroundings, the people, the official templates, and the general state of the business."
Preparing For Your Interview
Learn The Organization's Objectives

It is important to read on the Organization days leading up to your interview. You can do this by checking the official website, keeping up with social media posts of the official handle, and checking industry blog posts and the news.



Study The Job Description

For example, at the time of writing this article, Snapchat has an ad for the position of Associate General Counsel, and a part of the job description reads: "We're looking for an experienced Associate General Counsel to join Snap Inc! Working from our Los Angeles, CA headquarters, you'll collaborate with the Corporate Legal team on a wide array of corporate matters, including securities, corporate governance, acquisitions, and investments." An ideal candidate for the Snapchat job would show up to the interview with knowledge on corporate matters like securities, corporate governance, acquisitions, and investments.



Dress The Part

It is best to be overdressed than underdressed. Appear in full formal attire. Dress like you already got the job.
Things To Note Before Applying To Be A General Counsel
Educational Background

An aspirant to the position of General Counsel must have extensive education and experience. An aspiring General Counsel must first obtain a Bachelor's degree. Law should be your first thought, but other preferred degrees include business, political science, and economics.
After obtaining a Bachelor's Degree, the next step for an aspiring General Counsel is Law School which takes three years to complete. You will obtain a Juris Doctor (JD) upon graduation. 
An ideal candidate for General Counsel's position has obtained a Law Degree and passed the Bar in the Jurisdiction of the Organization. I.e., If the job posting is in New York, you should be a member of the New York State Bar. However, this may not be completely necessary, especially if the organization is set up to serve as General Counsel for various branches across different States.
Frequently Asked Questions
What Does A General Counsel Do?

A General Counsel is an organization's primary source of legal advice. A day in a General Counsel's life could include handling mergers and acquisitions, working on legal compliance matters, conducting research into proposed legislation and laws that may affect the organization, etc.



Do you need an MBA to be a General Counsel?

An MBA is not a requirement to be a successful General Counsel. However, it shows that one is adept with the business aspects of things and could provide an advantage in your job application.



How Much Money Does a General Counsel Make?

According to PayScale, the average salary for a General Counsel is $165,945.



What Industry Employs General Counsels The Most?

The Legal Services Industry employs the most General Counsels, with the current jobs set at 376,100.
Also read Inside The World Of A Personal Stylist
Top General Counsel Interview Questions in 2021