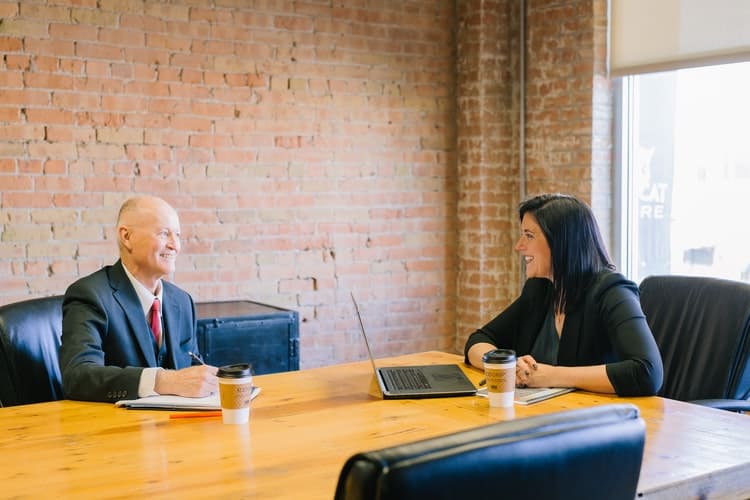 Top Engineering Managers Interview Questions: How would you respond to ethical and legal issues affecting the company? What is your expected pay?
Finding the top interview questions to ask engineering managers can prove difficult. Such a task becomes rigorous, especially when one is after the best quality in the interviewees. They might also have high qualifications making it even harder. Whether you are handling junior or senior engineering managers, the trick lies in ensuring that the questions bring out the best in each of the interviewees. Asking the right questions enables identifying those elements that make them unique and qualified for the job. This task will require a combination of skills and expertise. It will also help develop those factors that differentiate those who can deliver from those who cannot deliver. Below are some questions that can be used when interviewing engineering managers.
How do your educational qualifications relate to this post?
The first thing that tells if a candidate is even qualified to start the interview is the academic qualifications. However, having the right papers is not a guarantee that the individual will be able to deliver to an organization's expectations. Pose this question as a measure of their understanding of their education qualifications. This aspect will also relate to the responsibilities and roles involved with the engineering manager post. The ideal candidate can tune their academic qualifications to serve the roles they are supposed to handle.
Their answer should be tailored to fit into the roles they are expected to handle upon being handled. They should prove that their education can solve an organization's needs, which will further be improved through the presence of experience. The best match is not necessarily those with top educational qualifications but those who can match what they have to the post. Check whether they can deliver excellence through their educational qualifications, which might necessities having a glimpse of their experience in other similar organizations.
How will you prioritize and strategize the following work?
Engineering involves prioritizing and strategizing different tasks through the use of schedules when dealing with a particular contract. The engineer must come up with the right format of working through which they will prioritize bug fixes, feature development, and refactor technical elements of a task. The best candidates will give answers that show their ability to meet business timelines and objectives while checking the cost factor. They will portray individuals who know how to ask questions and put up suggestions that will enable them to prioritize or plan the task.
They should be able to identify the best tools to meet the objectives of the task being handled. Their expertise will be seen through features such as the application of the latest technology and systems. The best candidate will show keenness to details by eliminating errors while keeping factors such as explicit quality in good check. A candidate's choice will also have to feature the adherence to moral, ethical, and legal standards. These aspects show the extents to which the organization works and the industry it operates.
How will you handle a particular team?
Teamwork is a crucial part of any firm in the current business model, which any engineering manager must understand. Pose a question on this issue and check how well the candidate will respond, checking for extents such as division of work and supervision. It is good news when the candidate puts into consideration matters such as individual qualifications and skills. They should portray great knowledge of this concept and its use for quick and efficient completion of tasks. Check how well they incorporate elements such as equity in their answers.
Their answers also need to identify short-term and long-term team goals, which exhibit great leadership in the engineering manager candidate. The primary thing to check in these individuals is team leadership that is used as a drive to succeed. Remember to check their experiences as this will identify how best they achieved this element. Their past achievement in teamwork also tells a lot about their potential, hence its importance. The candidate should be able to combine methodology and planning to achieve this aspect. 
How would you improve the skills and expertise of your team?
Good engineering managers seek to upgrade and improve the skills of their team members continuously. The best candidate should show their readiness to give the best to their team. Giving the best will come through elements such as training and skills upgrades. Apart from upgrading their skills, they will show that they are more than willing to improve their team. Good answers will show the desire to hold seminars and other training sessions for their team. They will show that they desire and enthusiasm to bring onboard new skills, systems, and ideas to better their team. Great engineering managers capitalize on systematic and continuous improvements for their team to take advantage of opportunities.
Past experiences of this nature should be a yardstick to indicate whether the candidate is a genuine leader or a run-of-the-mill engineering manager. Great choices should be those who have a self-drive to always look for those skills and ideas to bring new life to the company. While at this, remember to check on their creativity and innovativeness. The elements of creativity and innovation considerably drive the engineering industry. Such elements must be seen in the engineer before qualifying them for the job.
How would you communicate an unpleasant issue to your juniors and seniors?
In the engineering industry, communication is just a vital element, just like in any other industry. The candidate should demonstrate possession of eloquence and articulacy in communication. Ask them how they would communicate issues that are not warmly welcome yet have a substantial impact on the organization. Their answers check their ability to relay messages to both their seniors and juniors without steering or cultivating conflict. The best candidate shows an ability to communicate collaboratively. They should also show the ability to solve the issue using excellent leadership skills.
The candidate needs to show their expertise in carrying out a postmortem of the issue enabled by their articulacy in communication. Having understood the issues or problems at hand, the candidate should then come up with viable solutions. When giving the response, the candidate needs listening and giving feedback that is helpful and beneficial. Great engineering managers should be able to create an environment that enables communication. Moreover, they must indicate their ability to bring a response that drives the organization to achieve set goals and objects.
How would you solve ideological and work differences?
Differences and, at times, conflict at work occasionally come about in working. The key issue, however, lies in handling and solving the matter to success. Check their response as this tells a lot about their relationship with others and their contribution to the organization's wellbeing. Conflict is likely to sprout because of personal challenges, priorities, and even ideological differences. A lot can be learned from a given conflict scenario on the ability of the engineering manager candidate and their expertise. Qualifying such a candidate must always be set on their usage of skills that reflect calmness and adherence to ethical and moral standards. 
If seen in the candidate, past experiences could also indicate a suitable engineering candidate if they show peaceful and fruitful handling of such scenarios and conditions. From the answers they present, it is possible to gauge their character and survival. Apart from solving such problems in their work environment, one can also tell how best they can deal with their customers' same conditions. Receptive feedback should be checked in their answers. Their attitudes to such instances also heavily tell on their suitability for the position.
How would you respond to ethical and legal issues affecting the company?
Any organization is surrounded by legal, ethical, and moral standards that define its jurisdiction and work. From time to time, chances of their breaching come about, which could result in catastrophic problems if not carefully handled. A great choice of an engineering manager understands the legal boundaries within which they should function. At the same time, they must show their readiness to work as per the organization's ethical and moral standards. Posing an ethically or morally related question is a good way to determine their position on this matter, determining suitability for the task. 
Please take this as an opportunity to see how best the candidate solves ethical dilemmas as they are deemed to come about in working. Check their previous records through the references they give as a preventative measure for bringing on board unethical behavior. However, past mistakes that show rectification and redemption should not be a deterrent to their selection. Their knowledge of ethical, moral, and legal standards and other statutory laws within which your organization works also indicate suitability for the job.
What motivates you when working in this position?
The motivating or driving factor is a crucial element as it details their ability to function in any given environment or circumstance. The candidate should present an answer that depicts an enthusiastic individual to drive performance to excellence. However, motivation should come from deep inside the individual and other factors such as remuneration and rewards. Honest answers should check for elements such as monetary values and other incentives. Overly depending on rewarding and other money-driven incentives for motivation should be discouraged.
Apart from self-motivation, the candidate needs to show that they can also do the same to those under them and also those above them for collaborative working. Their answers should depict individuals who put the needs of the organization first. Motivation could also come from outside factors which can be checked from their past experiences and work. Great engineers focus on using motivation as a tool to foster creativity and innovation. A passionate and self-driven engineering manager can easily be seen from their answers, as it will focus heavily on continuous and systematic improvement.
What is your expected pay?
This is the question that gives the real picture of the candidate determining their motivating factor for employment. While the main reason for working is getting paid, this could also be a conflicting factor. A good deal of metrics can determine pay and remuneration. One element that can gauge the worth of their salary is their past salaries. However, careful consideration should be done, having tested all other factors from the others they give in other questions.  Using a specific figure could also be a good start on this discussion. If there is no starting point on this element, the panel could let the interviewee set a mark. From the mark they set, discussions on this matter can put factors such as work conditions in check.
Salary has substantial weight as the candidate should feel worthwhile also ensuring the company can pay. Check on their future goals on this aspect through elements like pay rise and work benefits. If the engineering manager candidate qualifies, it is important to have this element clarified through standard and fair metrics. Check on their response to benefits and covers such as insurance offered by the organization. What they suggest on this matter should be equivalent or close to equivalent to what the organization offers.
Conclusion
Using the questions discussed above could enable the selection of the most suitable engineering manager candidate. Using these top interview questions to ask engineering managers can be a channel to determine a candidate's fitness for the task. They can be a means of identifying those who have the ability to carry out the task at hand responsibly. These questions can also identify those qualities and skills that can propel the organization to greater extents. Through these guidelines, the organization can also identify new aspects that can build excellence while improving old strategies and ways of working. Remember that these are only guidelines where more insights can be added to make the process more productive.
also read: How a First-class Petroleum Engineering Graduate Become a Freelance Writer
Top Engineering Managers Interview Questions in 2021