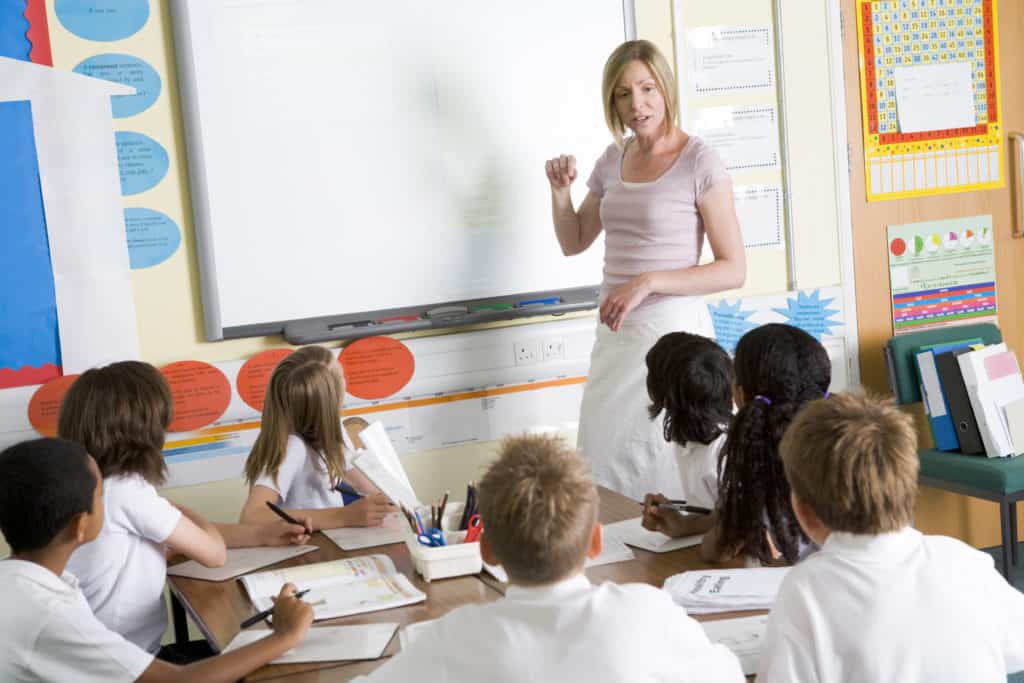 Teach for America is a non-profit organization working to eradicate education inequity, their vision is to provide excellent education to all the children of this country. The interview is the final testing stage of the selection process of TFA, if you are preparing for your interview then that means you have reached this final stage and passing would only mean your acceptance to the organization. After the interview, you have to submit your preferences of location, grade, and subject. Within two weeks after the interview and submitting the preferences, you will receive your acceptance letter and placement information. Here is some Teach for America Interview Questions.
BEFORE YOUR INTERVIEW
There are some steps you need to follow before the interview:
You need to provide references before your interview. You will be asked to submit at least two recommenders' contact information after you receive your invitation for the interview.
You will be asked to submit the official transcript using the transcript setup tool within the Application center, which assist you through the process.
Finally, preparation for the interview. After completing all the prerequisites, you will have to prepare for the interview. 
During the interview, you will be asked to deliver a five-minute teaching video. Apart from that, you will be asked to share a proposal about a case activity related to eliminating racial discipline disparities.
AFTER YOUR INTERVIEW
You will be asked your preferred regions for placement.
After two weeks of your interview, you will be notified about your acceptance.
After the interview, a TFA staff member will contact you for a short follow-up phone interview. 
This is just for gathering additional information and practice for the ongoing training of the interviewers. This interview does not indicate your final selection.
If you don't get accepted, then also you need not worry as you are welcome to apply the next year.
SAMPLE INTERVIEW QUESTIONS
As teach for America works for educational equity, they search for candidates who know the cause, empathize with it, and are willing to work for it. During your interview, you are asked about several aspects of your professional and personal life to understand you a little better. 
Some of the sample questions are given below:
Why do you want to join Teach For America?
I love interacting with kids and I believe in the power of education, I have experienced how education inequity affects the growth and knowledge of a child. I would love to use my skills to make a difference with the help of teaching for America. 
In this type of question, you can tell what drove you to Teach for America. The reasons why you applied, how you understand what initiative they have taken and how you think you can help in their work towards this cause. 
What does education inequity mean to you?
People believe that education is equally received and resources are equally distributed throughout the country, but that is not the case. Low-income communities and children of color still don't have this privilege in many parts of the country. I have witnessed this during my life and it's unfair that these children are deprived of good quality education.
In this question, you can share if you have experienced or witnesses others having received low-quality education and poor resources. Explain what drives you to work towards eradicating education inequity. Try to share personal experiences so the interview can better understand what drove you to work towards this cause.
What is the biggest challenge that you faced?
The biggest challenge that I faced was when I was a college student. I used to live away from home, the place was very new to me. The students were from different places and had diverse backgrounds. It was hard to adjust and make friends in that new place. I was shy and it took me a while to open up and start participating in different activities.
In this question, you simply have to answer what difficult challenge you have faced till now. It is not necessary that it has to be work-related, tell anything that you faced and found challenging. Tell your story, start with what the challenge was, why you thought of it as a challenge, and what approach you took to overcome it.
What was your greatest accomplishment?
My greatest accomplishment would be when I led a team of ten people to organize an event during my college days. The last-minute cancellation of one of our sponsors led to serious damage in our planning, but we managed to quickly convince some small endorsers and put the event's budget back on track.
In this question, you can tell what you find is your greatest achievement. You can tell what the challenge was and how you managed to resolve the issue. Think about what accomplishments you have in mind and try to filter them. Provide the example which best highlights your skills that are needed to be a part of the organization.
What is your greatest strength?
My greatest strength would be patience. I am very patient and that helps when the situation becomes stressful. I can calmly think of solutions and in times of failure, I don't give up easily and try to search for alternatives and try again. 
For this question, try to think of your plus points. Among all the great strengths you think you have, filter the one you think would be the best and most important for working in teach for America. Tell how your strength can help the team and you during work and how you plan on using it for the team's best interests.
What are your plans for your future?
I wish to work in the education sector. I love interacting with children and I wish to continue teaching. I am thinking of pursuing higher studies which will help me improve my knowledge and better deliver my duties as a teacher or mentor.
Simply answer what you wish to pursue in life. What you want to do in the future and what plans you have for yourself. 
How does TFA align with your plans and current career path?
I wish to continue working in the education sector. I wish to work as a teacher, I am also planning on pursuing further education. Thus working here will give me more insight into my desired career path and help me as a first step toward my desired goal.
In this question, you have to answer what you wish to pursue in the future and how this opportunity will help you with your plans. You can tell how TFA aligns with your plans and why you wish to pursue this in between your current career plans.
Explain any idea that you had and then implemented it in practice?
I was once in charge of an event in college. A week before the event an endorser withdrew the sponsorship I managed to think things through and instead of chasing a big endorser, I managed to convince small endorses which summed the budget back on track.
In this question, you should first think about a challenge that you faced and what approach you took to resolve it. Try to focus more on the solution, how you came up with the solution, and how you implemented it.
Tell us about any leadership roles that you have taken?
I was the creative head of my club in college. I managed the creative team during cultural festivals ad other events. I organized meetings, supervised others' works, helped them, and guided them during the preparations.
This question focus on the leadership role, you played during your school or college, or work. Focus on your duties and tell them about your role and responsibilities. Share what you did during that period, what initiatives you took during that time, and how your experience was from that.
Will you be able to work in a team?
Yes, I feel comfortable working with others. I love engaging with different people and it is always a good experience to work together and learn different things every day. 
In this question, tell them about your positive points which help you in working with other people. Share an example where you worked within a team, and tell them about the qualities you possess that help you in working with others.YouYou Hope these questions are of some help to you.
TFA work to resolve education inequity and for that, they look for candidates who apart from being educated, resonate with their idea and want to make difference in the lives of those children. Think about why you want to join the movement and try to focus your answers on your ideas and experiences.
Teach for America Interview Questions- With Simple Answers