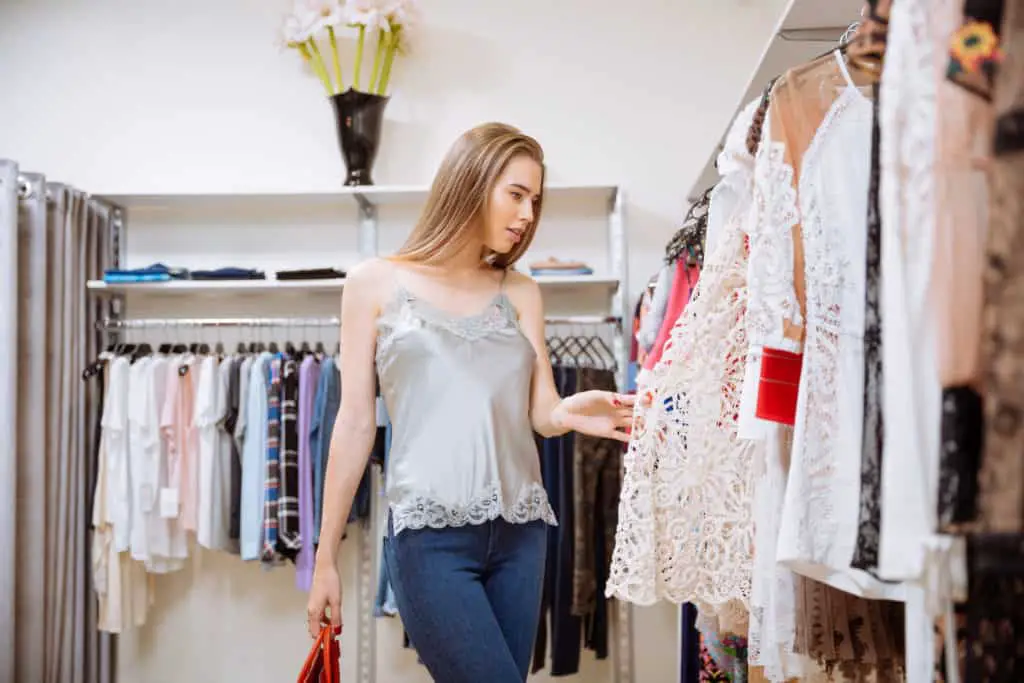 Are you the one seeking jobs opportunities in the field of management or sales? Are you the one who is looking for job opportunities to polish or nourish our sales or management skills? Then why don't you try LOFT that gives you a perfect space to nourish yourself and your skills with amazing monetary rewards and non-monetary rewards? Here is the article that gives details about Loft Careers.
What is LOFT? 
LOFT is a clothing business which deals in various sorts of clothing from clothes to shoes for women. In more clear words it's a whole other world of clothing only for women. You can find various sorts of fashions, trends and a lot more about various styles of clothing for women. With the clothing series LOFT also deals in necessary accessories for women's perspective which best suits various clothing lines.
So here you get to know about what is the loft and what is it for. Then, now back to business and related questions like:
What sorts of posts are there in LOFT's sales department and management?? Who is eligible to apply??
How to apply??
How much do they pay??
What are the benefits of working??
What sorts of posts are there in sales and management departments?
LOFT provides you various posts in their sales and management department some of the most viewed or demanded posts are as follow:
Sales Leader – A sales leader is the senior post in the sales department which helps sales managers to give proper guidelines which give their part in the success and sales of their products.
Sales Associate(Part-Time/Full-Time) – A sales associate is a person who assists people and gives information about various products about their fabric type, color, and availability of various products to customers in the whole buying process from offline mode.
Assistant Manager – An assistant manager is a great role which is responsible for providing various help to manager below him/her to insist them in various situation. And, with that, an assistant manager is responsible for all hiring or recruiting processes to fill the vacant post or to add extra helps in various departments.
Stylist – A stylist is a creative post in which a person or group of persons create new and flawless designs for various sorts of things like for LOFT they create various stylish designs on clothes by cutting, editing, printing, and matching them with various accessories with keeping the trend in mind.
Retail Leadership Intern – As from the name you can guess a person who is responsible for increase the performance in sales department with various kinds of tools and strategies like marketing, merchandising and many more is a retail leader and as an intern means for a limited period of time or a learner who want to gain the experience while working on the same field.
Now as you know about various posts and their roles now talking about the eligibility area for various posts.
Eligibility Criteria 
If we see so basically the criteria say that you must be 18+ and up to 25 but when it comes to various things like education qualification and work experience so age and qualification can be varied from posts to post and age to age. Talking from the above so for a fresher you must be 18+ and junior college pass out but when it comes to big posts like a retail leader, assistant manager and sales leader then you must be well qualified and have some experience in the particular field or as per the post demands. In simple words there are two conditions 1st you must be 18+ and must be graduated from a recognizable university.
How to apply?
You can apply for LOFT's various posts from various sources like LinkedIn, indeed, monster India and many more online sources or you can directly visit LOFT's official site or by visiting outlet Loft to get notification about recruiting or internships released by LOFT. After those various posts will be filled either buy some sort of exam and a compulsory or mandatory interview which represent you whether you suit in it our not and after they you get your offer later and mode of working and you are all set. Coming after that on the most asked question which decides your form of interest in various posts in this firm how much they pay?
How much do they pay off?
Well talking about paying off so as you well know that LOFT is an American-based company or firm so it pays on an hourly system. In other words, Loft pays a dollar per hour($/hrs) which makes it super easy to decide that remuneration they should give to their employees as per their work done by them in a week or a month.
So, here is some sort of estimation of how much the above post discussed get in hand:
Sales Leader: As a senior post it means more money or remuneration but, with that, it there comes to the various conditions, responsibilities, and challenges to meet the target. With that, they have to respond and are answerable to seniors so coming to the point they get approx. 13.32$/hr, which is a quite handsome amount for a sales leader.
Sales Associate: This post is basically an offline mode post that comes with a lot of positiveness and a convincing form of gratitude because its main role is to convince customers or buyers to buy that particular post. And speaking to remuneration of this post grabs around 11.62$/hr with the responsibility of informing all about products to the customer.
Assistant Manager: It is the most reputed post which requires great determination and leadership quality which ensure the completion of the target at a time with managing his/her subordinates on various aspects, basically he//she has to manage the whole department of their kind and they receive around 16.62$/hr which make it the most paying post in most viewed recruiting post in LOFT.
Stylist: This is the most creative post and most unstable too because in this field all things depend on your creativity and how your idea performed in the maker or how much your designed things sales out, so to make it effective you need to open your whole mind up and have to float in the ocean of creativity and to fuel you or your machine LOFT pays around 12-13$/hr
Retail Leader or Intern: Talking about retail leader so this field is also mostly performance-based how much you have contributed in the sales as a retailer and most roundly a retail leader gets around 10-12$/hr.
Talking about an intern in this line so they are basically for learning purposes but as a performance line, they can grab sometimes around 8-11$/hr.
What about the benefits of working in LOFT?
There are various benefits which a regular and official employee enjoys if he/she becomes the part of LOFT firm and gained experience of around roughly six months, so he/she will be eligible to enjoy further discussed benefits which the firm provides to its employees.
Insurance and Health Allowances – LOFT provides a great allowance when it comes it insurance of any kind more often than health insurance. They give you a whole bunch of varieties in which you can contribute with around a ratio of 4:2 for better result (this ratio is for health saving account which is provided by the firm to its employees) and a year health insurance of the employee mostly free of cost which can be claimed if something happened to the employee or get badly injured in some sort of accident with legal frame and paperwork by the employee or employee's family members with the employee ID.


Vacation and Various Offs – This may be the only firm which gives you the vacation offs to its employees' time to time which can be taken by an employee from a formal letter to department head in the particular field, as talking about the vacation time so a person can take around a week off as a vacation of once a year or twice depends upon work and other duties. Talking about sick leaves or other so firm provides you around 2-3 days off as depends on the type of leaving an employee to seek to take and duration of the leave can also vary from condition to condition or situation to situation.


Various Retirement Plans – There are various retirement plans offered by LOFT to its employees, they give various options and plans to make sure that your retirement goes well after serving the firm for a long period of time as a gesture to your hard work and consistency to work in various situations. So, talking about plans so firm gives you regular retirement plans like pension plans, bonus retirement plans and share compensation plans, the things which are different in this firm is that they provide you so other plans like stock options, a trading option which helps you to increase the amount of money you will get at the end of your role in your company or on your retirement, so an employee have a wide range of retirement option which he/she can pursue as per needs or seeks. 


Family Allowances – These types of allowances are different from other health insurances, basically, these sort of allowances falls under parenting allowances which means if you are having children and facing problems in working so you can be provided with a with parenting allowances which will help you an extra hand in your parenting and working. These sorts of allowances include; unpaid leaves, flexible working hours, care house assistance, work-from-home assistance and many more depends on your condition or situation. As a feminist firm Loft understand the duties of women working as an employee in the firm both as a worker and as a parent too as from personal opinion of ours.


Other Perks and Discounts – All the employees enjoy various perks and discounts provided by the firm as in the firm on the non-monetary form which encourages employees and workers to work hard and keep maintaining the spark of curiosity. Some discount like every employee gets around 50-70% off on any products of LOFT's clothing and accessories falling under the list of discount and higher rank employees can get even 80-90% off, with that talking about various perks employee enjoys are like:

Free GYM membership.
Discount on various mobile phones.
Employee assistance program.
Car facility.
Travel coupons and vouchers. 



Professional Development – These sort of perks are for those people or employees who want to develop themselves in their field or any other fields mean a total learning process in which firm can help you out to learn various things which are related on the formal basis some of the perks are like; job training( for interns who are willing to be a permanent part of the firm), apprentice programs or training( for those who want to work under a professional of their field) and not the last but least recommendation for various study programs to nourish yourselves in the particular field with the help of a reputed and concerned recommendation from high authority or head of the department of that field.
Discussing the perks there are more which can be unlocked on various posts in the firms like free internet and calling facility, vehicles allowance by paying a certain amount for buying vehicles and also fuel allowances too.
We hope that you are able to understand all about LOFT, their recruiting process, their pay scales, various benefits and perks that you will enjoy if you get a chance to work with LOFT. In our point of view, if you have talent, knowledge, and determination to work with a persistent way so you must grab the opportunity to work with such firm which gives you a lot both in monetary and non-monetary form, you must trust in you and confidently apply and give your all in the interview to get hired by LOFT and get your journey started.
Loft Careers- How to apply for a job?