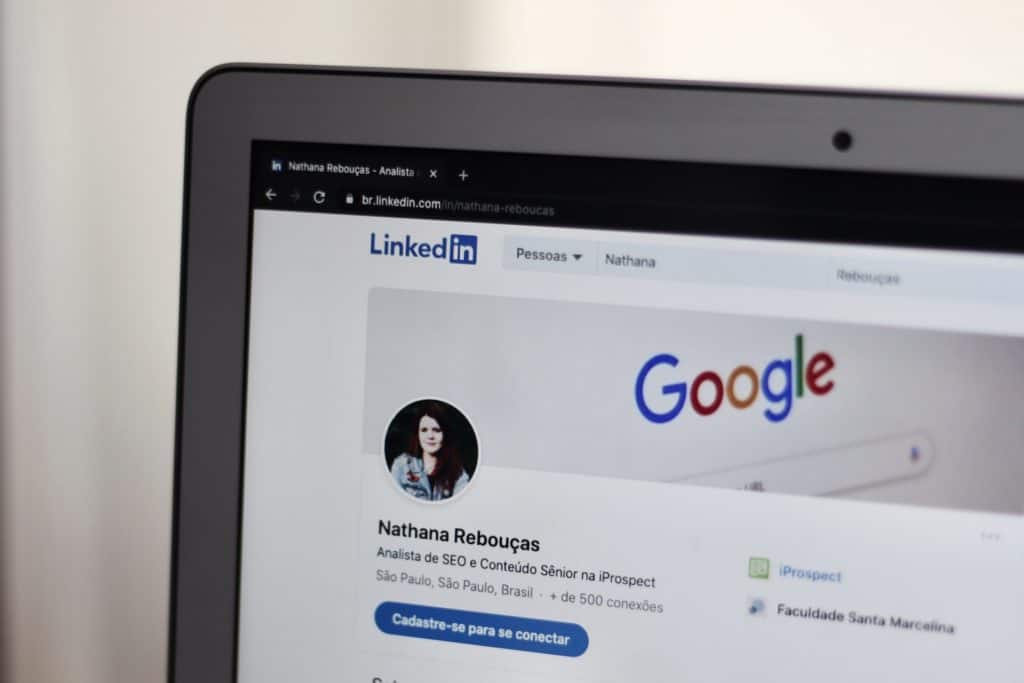 If you have a Facebook or Twitter account, there is a possibility that you must have uploaded a display picture. Your display picture is key to your LinkedIn presence. This would enable people to be 14 times more inclined to view your profile. DP is an acronym for Display Picture. LinkedIn uses the word Profile picture, which is a phrase for Display picture. Your display picture is the picture of yourself that is displayed on your profile page. When you open a LinkedIn account the first time, uploading your profile picture would be the first thing you want to do. Your dp is an avenue for you to create the first impression of yourself to your prospects or recruiters. You have to prepare for the picture by dressing up as if you are preparing for an interview! So, here, we'll know 'Which DP to use on LinkedIn?'
Which DP To Use On LinkedIn?
The suitable display picture to use on your profile is 400 x 400 pixels. The resolution must be high at 8MB maximum. A low-resolution picture would give you a blurry image, which would not give you the required attention. Of course, your viewers want to see clearly what you look like. They need to see if you are the type of individual they can work with. Ensure that the display picture reveals at least 60% of your face. Taking a headshot increases the probability that your display picture would reveal 60% of your face without cropping your picture. Cropping your picture with a phone could result in a low-resolution picture. 
Display Picture You Should Not Upload On LinkedIn? 
Your display picture should influence a positive experience for your recruiters when they visit your profile. A bad display picture could create a bad impression of you to your recruiters.
Here is the list of types of pictures that you should not use for your LinkedIn profile picture: 
A blurry picture of yourself
An old picture of yourself
A selfie
A group picture
What Background Should You Use For A LinkedIn Display Picture? 
Your best display picture should have a simple background. It should not have distracting images. A background that is full of distracting images can entirely shift your recruiter's and prospects' impression of you. The focus is on your face, do not do something that would shift the focus from your face. Therefore, a plain background is advised. Or a more interesting background like a bokeh background.
What Should You Wear On A LinkedIn Display Picture?
Since LinkedIn is a professional social media platform. You should dress professionally, wearing the dress you would wear to your workplace. Your kind of dress, announces the kind of person that you are. 
If you work from home, try to wear dresses that match the dress code of your industry and its values. 
Choose The Right Expression For Your LinkedIn Display Picture
Your display picture is key to communicate your brand to your prospects and viewers. Smiling would create the impression that you are easygoing and approachable. 
One study of 800 profile pictures found that people view you as more friendly, capable, and effective if you smile in your display picture. Opened-teeth smiles are twice likely to attract attention to you than closed-mouth smiles. Ensure that your smile comes naturally, so as not to create an impression of a forced smile.
A recruiter will be easily attracted by a picture of you gleaming with a smile in your eyes than when you are grimly looking. 
Should I Put A Group Display Picture?
Recruiters or prospects visiting your profile might be unsure who you are when you use a group display picture. You should be the sole person within the picture. You can use your group picture as a banner image on your profile. This would leave your visitors with no question of how you look. 
What Is Background Image? 
You can find the background image on your profile page behind and above your profile picture. It can be referred to as a banner image. The background images can only be added and edited from your computer. The adding and editing feature is not applicable on the phone. The maximum file size is 8MB, file types: JPG, GIF, or PNG, and 1584 (w) x 396 (h) pixels are recommended.
Can I edit my picture with effects and lighting? 
Using studio effects and lighting can change the tint of your picture and make your skin appear shiny. Taking your picture in soft, natural light creates the best effect. Daylight gives you the natural and best effect.  
Tips On How To Pick A  Perfect Professional LinkedIn Display Picture
Here are tips on how to take an expert LinkedIn display picture: 
Select someone, a friend who can make you smile effortlessly. Of course, the person must know how to handle the camera. 
If there is nobody around, you can take a selfie using your computer's camera or a phone with a high-quality camera.
Make use of a headshot. That is, your head, your neck and the top of your shoulders should appear in the picture.
Dress in a way that is relevant to your field. Avoid too much makeup and jewelry. 
Keep the picture simple. It should be of only you. 
Use your current picture only. 
Use the same picture for all your professional and networking display pictures.
Steps To Upload Your Picture Into Your LinkedIn Profile
With these step-by-step LinkedIn guidelines for uploading and editing profile picture 
You can:
Modify the size and position of your picture. 
Crop your image. 
Improve it with filters. 
Upload an image directly from your phone. 
Use a webcam, or use a picture you have got saved on your computer.
Your profile picture is your first interaction with your prospects or recruiters. It is your opportunity to present yourself as friendly, likable, and trustworthy to them. Following these tips, your profile picture would make you stand out in the crowd and help you to stick out your leg in the door of your prospective recruiters. You will have more views and responses and referral rates.
Which DP to use on LinkedIn?- What is DP?