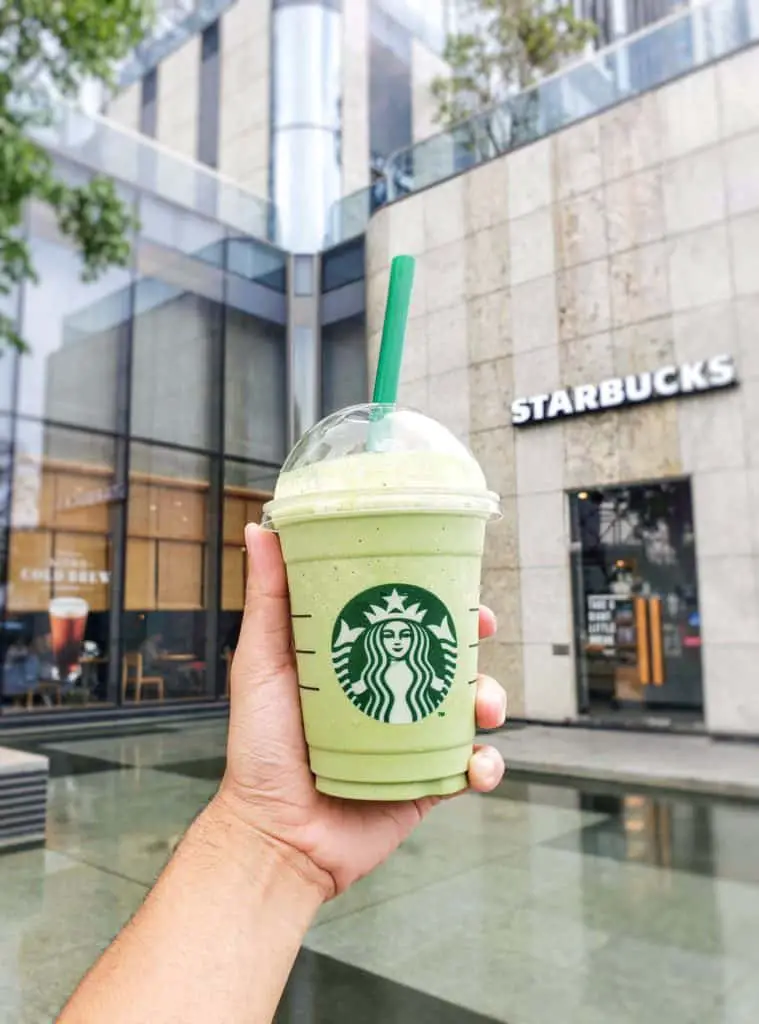 Established in 1971 by three entrepreneurs whose desire was to meet a need in their community, Starbucks is now known as the World's largest coffee maker based in the United States. Jerry Baldwin, Gordon Bowker, and Zev Siegl started with a small coffee shop in Seattle at Pike Place Market. They had a desire to sell quality coffee beans to their community in small batches. All they wanted was something small until Howard Schultz heard of Starbucks and decided to visit them. When he got there and saw their processes and techniques, he perfectly loved it and decided to be a part of it. He was accepted and employed as head of retail and marketing. Here, Starbucks Interview Questions will be discussed. Stay tuned!
Howard began contributing to the growth and development of Starbucks. Still, contrary to the opinion of the three entrepreneurs, he saw Starbucks as an organization that has the potentials to thrive on a large scale. His interest was further stirred when he went to Italy for training and saw how they served their coffee. Howard determined to bring something close to the Italian coffee house style back to the United States. He summoned courage and communicated his ideas to the founders, and it was rejected. This led to his exit from the company. After his exit from Starbucks, he began his coffee house named II Gionale Coffee house.
However, in 1987, the three entrepreneurs were looking to sell the organization, and Howard Schultz bought it with the aid of local investors and maintained the brand name. Since then, Starbucks has witnessed steady growth because of a man who was bold enough to chase his dreams and bring others on the team who could buy into his vision for the company.
Starbucks offers high-quality coffee beans, cappuccino, hot chocolate, and a food item menu in several store locations worldwide. Found in 76 countries with 31,100 locations, Starbucks provides job opportunities to thousands of people desiring to build a retail, management, or food service career.  Starbucks presents coffee in a very conducive atmosphere for customers with a mission to inspire and nurture the human spirit. With little or no experience, you can work at Starbucks. First, however, you should conduct proper research on the available job opportunities, responsibilities, salaries and benefits, and interview process.
Interview processes usually involve a period of questions and answers after your application is considered. These questions, which can range from personal to behavioral, customer service, and situation questions, allows the interviewer to assess if a candidate is qualified for the job position they are applying for. Therefore, it is also important to adequately prepare for job opportunities by getting yourself acquainted with various interview questions and sample answers.
In this article, we will be properly considering various Starbucks interview questions and showing you how best to answer them.
We will also tell you the things needed for an interview session and how to dress for interviews. As we get started, it is necessary to know how to answer questions confidently. It is also important to align your answers with company goals and missions. This will help your interviewer know that you are not just joining the organization out of your interests alone. So let's get started. You may need to get a writing pad and a pen to note down a few things.
15 Starbucks Interview Questions And Sample Answers
What can you tell us about yourself?
As I stated earlier, you are being interviewed because they want to know if you are qualified for the job position. So, your interviewer wants to know you. Therefore, a brief introduction about yourself will be enough at this stage:
Sample Answer: My name is Janet Jordan. A graduate of Marketing from the University of Toronto. I have been privileged to work at Mcdonald's, where I served as a Cashier and gathered a lot of experience in customer service. I also learned how to work well with teams and achieve more together. I enjoy meeting new people and building great relationships. I love drinking and making coffee and also delight in learning new things.
This answer has given the interviewer a major insight into who you are, what you have done, your interests and hobbies. It also tells them that your interests are one of the reasons why you are applying for a position at Starbucks.
What do you know about Starbucks?
After an introduction about yourself, interviewers proceed to test your intelligence. They want to know if you have done your background work before coming for an interview or you just stumbled at the interview session. You can present an answer like this:
Sample Answer: Starbucks was founded in 1971 by three entrepreneurs known as Jerry Baldwin, Gordon Bowker, and Zev Siegl. It was later purchased by Howard Schultz, who ensured that Starbucks grew beyond the locally small design it initially started with. Starbucks offers high-quality coffee, frappuccino, smoothies, tea, and other food items. They possess 31,100 locations in 76 countries where they serve coffee in a conducive environment. They run with a mission that revolves around the inspiration and the nurturing of the human spirit. With several years of growth recorded, Starbucks continually employs young individuals to fill positions and build teams in various locations. Starbucks serves coffee indifferent sizes ( tall, grande, venti, trenta) and gives customers a loyalty card known as My Starbucks Rewards. They also ensure that children have assessed to clean water through their Ethos water goal.
Your interviewer should see that you are diligent and pay attention to detail from your answer about the organization. So pick out the little important detail about the organization that anyone would generally overlook.
Why do you want to work at Starbucks?
It won't be wise to blurt out the fact that you want to work at Starbucks because you want to earn a few dollars, even if that's your reason. You might reduce your chances of securing the job. Your answer can look like this:
Sample Answer: I want to work at Starbucks first because I love drinking coffee, and working at Starbucks, especially as a barista, will give me the privilege of learning different coffee-making techniques and also channel my personal interests into my work. Second, I love the way Starbucks treats its employees. Their benefits and salary package are amazing, and I desire to work in the work environment they provide. I am also drawn to the fact that Starbucks calls its employees partners, it gives them a sense of responsibility and accountability, and I want to be a part of an organization like that.
An answer like this will show your interviewer that you are interested in pursuing the vision of Starbucks.
What would you regard as your greatest strengths?
When your interviewer poses this kind of question, you must understand that they are not just interested in getting to know you alone. They want to know about the job position you applied for. So, ensure that your strengths are in sync with the position you are vying for. For example, you could answer this:
Sample Answer: I am friendly and communicate excellently; this would help me relate with customers well. I also excel at making great coffee. I learn new things quickly and easily and believe in giving others the privilege to put their skills to use. I have a great memory that helps ensure every customer is well attended to. I pay attention to details that assist me in keeping up with amazing recipes. I am addicted to cleanliness which helps me keep my work area always clean. I enjoy building and working with others in a team to achieve organizational goals. I also have a good listening ear, which helps me attend to every customer appropriately and patiently.
This answer has successfully been able to tell the interviewer that he can trust you with the job position because you possess the skills required. To answer questions like this effectively, you should also research the essential skills required for the position you are applying for. It will greatly help you.
Do you think you can survive in a fast-paced work environment?
Attending to customers in a place as busy as Starbucks will require that you are smart and time conscious. So you will need to be diligent while working very fast. That's why interviewers throw this question to you. So beyond diligence, can you work with speed and still not leave anyone or anything out? Your answer should contain a brief example from your past work experience. It can take this form if you can work well in a fast-paced environment:
Sample Answer 1: Yes, I can work very well in a fast-paced environment. Previously, I worked at an organization where I was required to handle cash registers, stock shelves, greet and receive customers, help them with their orders. My ability to multi-task helped me finish my task and also ensured that everyone was left satisfied. 
Sample Answer 2: Although I have not had any solid experience in the past, I believe I can survive in a fast-paced work environment because I have been able to run my assignments, take notes, prepare presentations and manage projects at the same time in college. So, I am willing to bring that vigor into my work at Starbucks if I am employed.
Sample answer 2 is for those who don't have experience and are willing to learn and blend into the system.
What does great customer service mean to you?
The success recorded at Starbucks is closely linked to how they treat their customers. This simply means that priority is placed on how you treat customers as they visit the store locations. 
Sample Answer: Great customer service means giving the customer the best of treatment in a well-behaved manner at the right time. It also means accepting the suggestions and attending to the complaints of the customers where and when necessary. Finally, it means that I ensure customers are impressed with their visit every time by processing their orders on time, staying friends with them, and receiving feedback.
Be real and practical. You could also add real-life scenarios. Interviewers would love it if you can give them a clear picture of your answers so, give your best.
What do you consider as your weaknesses?
Your weakness should involve positive things that you overdo rather than your shortcomings. Even if you must list your shortcomings, then it must be immediately followed up with a willingness to become better. You can also tell the Interviewer how you intend to work on a skill or trait that has been a weakness in time past.
Sample Answer 1: I love giving my best to duties, and sometimes, being a perfectionist makes you leave some tasks undone. So, I'm learning to be diligent and also work fast.
Sample Answer 2: I am a very sociable person that enjoys real conversation. While this is good, sometimes I forget that I am to give due diligence to efficient service rather than waste the customers' time. So, I am learning to strike a balance, stay friendly, and offer amazing customer service.
State your weakness and immediately show the interviewer, steps you are taking to work on it.
How would you treat a customer who is rude to you?
You must understand that offenses would surely come while attending to customers. Sometimes, the customer could be wrong and approach you rudely, so interviewers ask questions like this to check your emotional intelligence. You answer like this:
Sample Answer: I know that Starbucks prioritizes its customers, so it's their interest over mine. So, if a customer is rude to me, I would focus on doing everything to meet the need of the customer rather than taking the issue personally. It's important to leave a good impression in the mind of the customer than a bad one. It good put the company in a bad light. 
You must let your interviewer know that you value what they value, and you are very ready to cooperate with the rules to make sure everything works well.
What would you tell a customer who says their order is wrong?
This is a very common Starbuck interview question because this occurrence is likely to happen over and over again. So your interviewer wants to know how you will react to customers in this situation.
Sample Answer: Ok, first, I will tender an apology. Second, I will ask the customer what their order was and what they received that was wrong. Third, I will immediately plead for time to make the right order available, whether it's the drink, menu item, or a missing ingredient that is not making them enjoy their order. Finally, I will ensure that action is taken to correct it.
Don't forget that customer satisfaction is a priority.
How would you manage conflict with co-workers?
As much as customers are given priority, Starbucks also values their employees, and they regard teamwork. Therefore, interviewers ask a question like this to see where your loyalty lies and how you will treat coworkers. For example, you could answer like this:
Sample Answer: If I misunderstand a co-worker, I would engage the person in a conversation and discuss what possibly went wrong and the way forward. I will tender explanations and apologies where necessary and also maintain a stance of friendship. This is because I believe in settling issues amicably with the other person rather than bringing a third party.
Let your answer reflect the level of emotional maturity you possess because that is what interviewers want to see.
How would you communicate a shortage in a product or an ingredient to a customer? 
Communicating with customers is an essential skill for any foodservice role. This is because the effect of your communication can either keep the customer or make them go away. Your answer could be:
Sample Answer: First, I will inform them of the unavailability of that particular item or product with an apology. Second, I will recommend healthy alternatives and ask them if they would like me to prepare the menu for them. If their answer is positive, I will make it. If negative, I will ensure that they leave satisfied rather than displeased.
 Would you be available to work at every given time?
Interviewers want to know your availability for the job position you are applying for. So, give an answer that is comfortable with your schedule. If you have other commitments you wouldn't want to skip, let them in on it.
Sample Answer 1: Yes, I would be available to work in the day, night, during weekends, and holidays. I love to show and get things done.
Sample Answer 2: I would be available to work in the day alone because my nights and weekends are for classes and fellowship commitment.
How do you react to mistakes? Do you take responsibility for them or do you deny them?
This question is to assess the level of your maturity, humility, and accountability. They won't want to employ someone who is not sincere in their actions.
Sample Answer: If I make mistakes with making a coffee or offering the right order, I own up, apologize and correct my mistakes. Also, if I keep making mistakes with a particular recipe, I approach a colleague who excels at it for help. I will also ask proper questions and give extreme attention/ dedication to the task to avoid similar mistakes. 
Don't be stingy with your answers. Grant interviewers the privilege of assessing your personality. It would boost your chances of securing the job.
What is your favorite drink at Starbucks?
Interviewers love applicants who have done their research and have been able to garner a very rich knowledge of various products. However, if you must excel at the interview session, it's important for you to visit the coffee store and get familiar with the processes and menu.
Describe the taste of a coffee and the feeling you got from the drink. You may also narrate the time you enjoyed it more, and the ingredient you felt gave it a balance. A few recommendations and comments will help your interviewer see that you are not a novice. It will also show that you have something to bring to the team.
Do you have any questions for me?
This is one question interviewers don't omit. This is a time to showcase enthusiasm, confidence, and excellent communication abilities. Ask questions that give you an insight into the operations of the organization.
Sample Answer: Yes, I do. First, I would like to know what a day at Starbucks looks like? Are there hourly reports? Second, what would you describe as your motivation for working at Starbucks? Third, what parameters are used to measure success at Starbucks? Fourth, What company policies should Starbucks employees pay attention to? Fifth, What are the dress codes for the various job position. 
Don't be too lousy. Instead, ask intelligent questions that will help you work well if you secure the job.
FAQs
What should I bring when coming for an interview at Starbucks?
It is important to attend interviews well prepared. You must come along with extra copies of your resume. A means of identification is also very necessary, a notepad and a pen, the contact of your referees, and questions you intend to ask your interviewer. 
What do I need to excel at the Starbucks interview?
You need to be the best version of yourself. Get familiar with interview questions before your interview. Answer intelligently and confidently, and you will meet the necessary criteria.
How do I dress for an interview at Starbucks?
Dress corporately and neatly. Have your hair packed and arranged in a presentable manner. Business casuals are also acceptable for entry-level positions. Prioritize comfort because people are at their best when they are comfortable with what they wear.
Also read When using a self-managed team, a manager should?
Common Starbucks Interview Questions And Answers