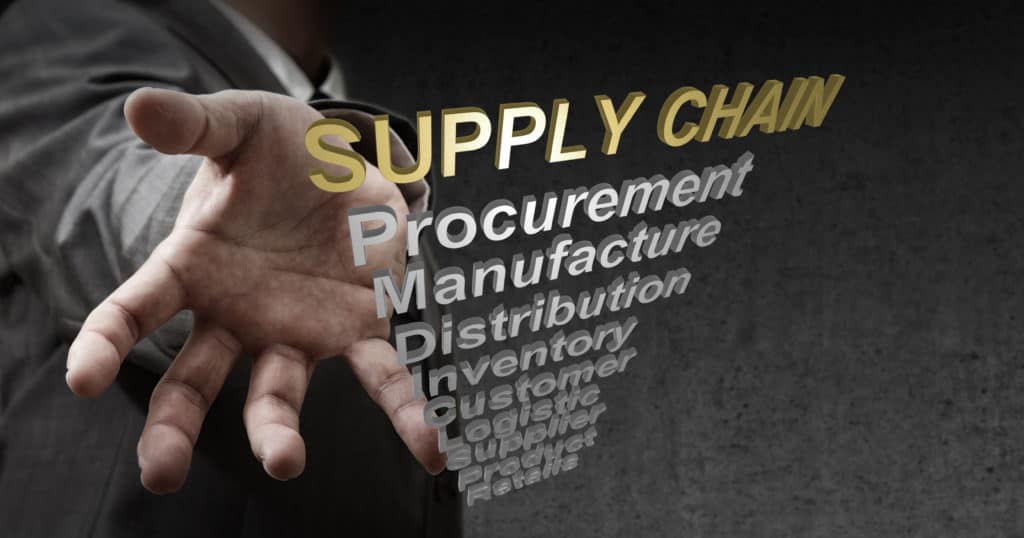 The night before an interview, most candidates tend to get a little nervous. An effective way of dealing with this is to prepare for the interview. Knowing the plausible answers to all of the potential questions can be reassuring and can help build confidence. Here are 13 Procurement Manager interview questions with sample answers and tips, which will provide you with ideas on what to answer during interviews for the position of Procurement Manager and will help you make a good impression. This set of Procurement Manager Interview Questions can also be used by hiring managers to evaluate the candidates and choose the one(s) most suitable.
Procurement Manager Interview Questions
Tell Me/Us About Yourself.
This is a question that is asked in almost every interview, regardless of the position. However, it is important to answer this question in a specific way to the job description of a Procurement Manager. Therefore, instead of answering in a vague and long way, it is advisable to talk about the most relevant skills and experience.
"I am a responsible, dedicated, hard-working, and organized manager, who takes great pleasure in doing their job. In addition, I am a result-oriented individual with excellent interpersonal, negotiation, analytical, and presentation skills. After many years in procurement, not only am I passionate about my work, but I also enjoy learning and growing within the role."
What Is Procurement?
This is an undeniably important question, even if it is a basic one. The key is to keep your answer precise and concise while at the same time it should effectively convey your understanding.
"Procurement is the process of finding and obtaining goods and services from external sources. Products and services are frequently purchased in large quantities, so tenders or competitive bidding processes are used to buy them."
What Are Purchase Orders, And What Is Their Significance In The Process?
This is another role-specific question designed to test your knowledge about the field.
"Purchase orders are documents that represent the purchasers' official confirmation of purchases to vendors. A purchase order contains information about the customer, the goods, their specifications, quantity, agreed-upon price, etc. It serves as a formal means of communicating expectations between both parties. Both parties can refer back to the purchase order in the event of a disagreement or discrepancy. It also serves as a means of official communication amongst employees who manage orders. It also aids in budgeting and maintaining Accounts Payable. Purchase orders are also useful to auditors."
Why Do You Want To Work As A Procurement Manager For Our Company?
This question aims to check if you have researched the company and how serious you are about working for them. You must know (and can persuade them that you know) the company, the role, and why you would prefer to work there than anywhere else.
"I wish to work as a Procurement Manager for your firm since it is apparent that you are a leader in your field, and I would be motivated, allowing me to complete each procurement project or assignment to the best of my abilities. If you choose me for this procurement position, I am certain that you will be pleased by my excellent work ethic as well as my ability to follow stringent procurement processes and rules to the required standards."
According To You, What Skills And Qualities Do You Possess That Make You A Good Candidate For The Procurement Manager Position?
When answering this question, it is important to be truthful and support your responses with specific examples and/or instances. Additionally, everything should be related to the particular organization or role.
"I am capable of doing efficient deal sourcing, bargaining effectively when necessary, collaborating with internal and external stakeholders, and paying close attention to detail. Moreover, I possess strong procurement management processing skills and impressive problem-solving abilities. I am driven by a constant need to learn, grow and enhance my skills and abilities so that I can be an asset to your company."
As A Procurement Manager, What Actions Do You Take To Build Good Working Relationships With Important Suppliers?
To execute their work well, procurement managers must maintain good connections with important suppliers. The purpose of this question is to test you on the technical aspects of your knowledge.
"I take the time to consider things from the perspective of the supplier, ensuring that I am a good client while meeting the company's needs. I take pride in being able to communicate with the suppliers based on an equal partnership. I also prepare detailed agreements of the business relationship, which include clear terms and conditions. Additionally, I insist on making the payments of the suppliers on time."
What Is Your Experience In Controlling And Reducing The Cost Of Controllable Expenses?
Good procurement managers ensure that they acquire what they need while sticking to the budget. This question aims to check if you can and are willing to save when required while always considering the total budget.
"I implemented a comprehensive process excellence program, using Lean and Six Sigma to generate significant cost reductions, substantially resulting in a reduction of 10% in our costs."
Describe The Sources That You Rely On To Expand Your Knowledge Of Relevant Markets.
This question aims to test if the candidate is well-informed, as they will need to make purchases based on current market trends. This question is meant to evaluate their knowledge and their willingness to go to great efforts to obtain information. The candidate should be detail-oriented.
"I keep up with price index forecasts and the newest trade magazines. I am always on the lookout for fresh ideas, especially when it comes to developing procurement strategies."
What Is Your Strategy For Working With An Important Yet Unreliable Supplier?
Every procurement manager had dealt with circumstances when they needed specific products, and the supplier was either late or delivered items that didn't fit their specifications. Your response should demonstrate your capacity to produce outcomes in a difficult scenario. It will also provide them with insight into your problem-solving abilities.
"We had a supplier that consistently delivered late. To persuade them to deliver on time, I employed a carrot-and-stick strategy. Meanwhile, I looked for a more dependable supplier to whom we could entrust our company."
Describe A Time When You Were Involved In An Unsuccessful Negotiation. 
This question is an opportunity to show the interviewer(s) that you have enough self-awareness to recognize when you have made a mistake and that you are capable of learning from it. Being able to answer this question appropriately will demonstrate to them that you are sufficiently self-critical.
"I failed to adequately monitor a large-scale purchase, which resulted in a budget overrun. I looked through my errors and found out what went wrong so it wouldn't happen again."
Explain How You Use Existing Suppliers To Find New Ones.
To create meaningful relationships with vendors, customers, suppliers, and other workers, you should have exceptional communication and interpersonal skills. These contacts are important for discovering reliable suppliers for new product materials. In addition, you should be able to explain how you plan to use your present suppliers or vendors to discover new good quality providers at an appropriate price.
"I'll leverage my relationships with other suppliers or vendors to locate the greatest one that fits within our budget when I'm looking for a new provider. I usually research our existing vendors or those with whom I've previously worked and inquire whether they know any suppliers that provide the goods we are looking for. When contacting vendors, I'm familiar with. I generally reach out to people who have items or materials similar to the ones I'm looking for. This increases the likelihood of them connecting me with the best suppliers for my sector and goods."
What Are Some Of The Best Practices You Follow When Working With A New Vendor?
It is important to strategically answer this question to showcase your communication, interpersonal, and negotiation skills.
"To guarantee that the vendor is dependable and capable of meeting my expectations, I examine the supplier first and foremost in terms of goods, pricing, delivery, and commitment, among other factors. Then, with the aid of credit rating agencies, I verify their ratings. Finally, I make an effort to meet them in person as much as possible. In addition, I conduct site visits to make sure they are who they say they are.
Before welcoming a new vendor on board, I make sure to carefully discuss the terms of the agreement with them to secure the best deal possible in terms of pricing, goods delivery terms, and so on. In addition, I review the agreement with the vendor once I begin working with them to ensure that I am working with them by the most recent market conditions."
Do You Have Any Questions For Me/Us?
This is a question that is a part of almost every interview, and it is an opportunity to find out if the job requirements suit you. Your ability to ask thoughtful questions based on the interview and your knowledge of the organization will impress your interviewer.
"What is the expected level of performance for this position? What would you say the working environment is like here? Given recent trends in the industry, where do you see the company in five years?"
Once you have prepared your responses to these questions, you should feel much more ready to perform well in the interview!
13 Procurement Manager Interview Questions And Answers