Becoming a pharmacy technician is one of those jobs that call for exceptional skill and out-of-the-box knowledge. This course is also among the not very frequently chosen ones and is available only in a few notable colleges. Let me give you a brief overview of what the job of a pharmacy technician is all about. It is more than just another four years long degree for a nine-to-five job. It calls for immediate service at any time of the day. The technicians have a responsibility to provide the correct service at the correct time. If someone fails to do so, it might even become a question of life and death. Interested already? Let's get into the content real quick. Let's get to know about Pharmacy Technician Interview Questions.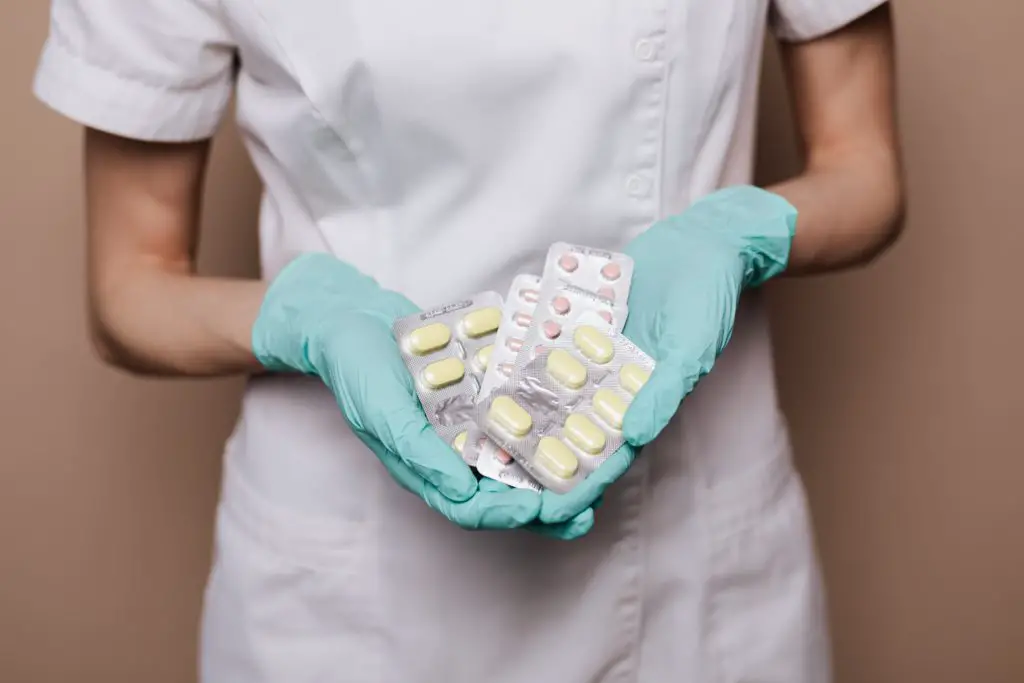 The job of a pharmacy technician is completely related to the ins and outs of medicine. Starting from prescriptions to preparing medication as per the orders, it requires utmost efficiency and there's no chance for mistakes. Their duty is not restricted to just one sector, they have to cover all sectors of medicine study, and they must have perfect knowledge about the composition and effects of doses. So, just how the name might make one feel interested, it's somewhat scary as well. But not to worry, here you'll get complete knowledge about all the bits which you need to know before sitting for the interview but first here are some tips to gear you up. So grab your books and start with your notes!
Some Last-Minute Tips To Crack The One-To-One Interview Like A Pro!
1. Re-build your resume: Resume plays a very vital role in Pharmacy Technician's interview, especially the projects which a candidate has listed in it. If the candidate has done research and development projects on medicine then that's the biggest plus point for this/her. There are many interactions where a student says he/she missed the spot because his resume was not up to the mark. Also how things are being displayed and the color and order, everything matters. So one has to think very carefully and standardize the resume skillfully. If possible they can even get their resumes reviewed by experienced workers or their seniors for better tips on improvement.
2. Do a bit of go through and thorough research about the ins and outs of who's a Pharmacy Technician, how they work, what's their mo-to, and everything else. There might be questions where one is asked what they know about the work culture and what interests them the most to work as a part of it. Since Pharmacy Technician is always coming up with new paths and possibilities, it's a plus point if candidates are aware of them so that when questioned what aspect they like or dislike about a certain feature, they can easily speak without hesitation. Also, it is important to understand the core values so that the candidate is aware of what he/she is getting into.
3. Candidates must show compassion and support when asked diplomatic questions. This shouldn't be mistaken to present a fake impression but what I mean is the recruiter must feel the candidate is eager to give his best throughout his tenure. Candidates can also speak about some of their own experiences and stories which they feel will create a positive atmosphere and make it easier to top the list. One important thing here is that often recruiters check whether the candidate is agreeing to everything that he says. This again is a negative point. There can be questions where the candidate might not agree to what is being said and in that case, he's expected to put forward his own opinion which he should also justify properly.
4. Candidates must be open about their strengths and weaknesses. There is no harm in accepting own flaws rather it is a bad practice to hide them from the recruiters. That can later affect the impression which was initially formed and ultimately lower their importance as a technician. They can also speak about how they intend to improve their weak points and work on them. This makes the recruiter believe that he/she is honest and is a true portrait of himself.
5. Speaking about teamwork, taking responsibility, and guiding others is also a good point to discuss on. The recruiters like candidates who are more into teamwork and who can easily get along with a group of people and work together. Moreover, modern-day pharmacies are always internally divided into teams that look into different aspects of the work. Hence they have a special preference for team workers rather than people who prefer working on their own. 
Candidates who're more open to taking responsibilities and leading teams are in a much better position than others. So they must try to showcase their leadership and management skills in a way that it should not appear as if the person is trying to flaunt but should sound natural and engaging. One must also have the ability to be considerate towards others and be with them at difficult times. This is a big quality when teamwork is concerned. People should feel you're a pure team player and should know that you're always open for help and guidance whenever they need it.
Questions To Prepare For The Interview
While one must feel off-beat or left out, here are the necessary questions which one needs to prepare before the interview. 
A note to the students, these are not the only questions and we're not 100% sure if they'll all be there in your interview, but yes these are the only type of questions that you might encounter.
1. Describe yourself in your way.
Evaluation Procedure:
A question that doesn't need prior preparations but needs excellent demonstration. Here the speaker can talk about his educational background, what he took from each of his institutes, his main skills, both technical and co-curricular, and some of his hobbies. This is an informal question that doesn't follow any hard and fast structure, so it'll also present a challenge to the speaker on how well he can answer it. Don't just focus on the technical skills but try to speak what you're as a person naturally. Do not say extra about yourself, because the listener might feel uninterested. They'll also test your way of mixing with your colleagues and will evaluate whether you're able to speak your thoughts flawlessly.
2. What interests you in joining as a full-time Pharmacy Technician?
Evaluation Procedure:
Here's the question where you must use your speaking skills along with your technical points that make you want to take up this job. You must say how much you love working with medicines and studying them. Try to create an impression on the recruiter's mind so that he understands that you're being true and not being dishonest just for the sake of making an impression.
3. Why did you choose our company specifically, there were other companies too!
Here, speak about the positives which you find about the company. Their research and development and their work culture. Try not to speak about the payor benefits here, the recruiter might feel you're attracted towards those only. Also, do not use the market statements about the company otherwise the recruiter might feel the candidate has just mugged the answers from some website. Be natural to the best of your limits.
4. What do you think is the work of a pharmacy technician?
Evaluation Procedure:
Here the candidate is supposed to make use of their gray matter and speak what they feel is the work of the technician. It's not just related to prescriptions but a lot more. It's about the research, understanding the effect of each medicine and simultaneously understanding the condition of the patient who needs it. Speak about all the aspects which you know.
5. Has there ever been a situation where your opinions didn't match with someone else?
There can be other ways of asking the same question but the inner motive behind asking this question remains unchanged.
Evaluation Procedure:
Disagreements are a very common part of one's life in the pharmacy sector.
The points which should be focused on in this case are as follows:
1. What your first reaction is and how you respond in tough and unexpected situations.
2. Maturity in answers is also a point to be emphasized on. How one communicates, and how willingly he/she's going to take the front without fearing the superiority of the other person.
3. While testing your skills, they'll also see if you're going to be respectful in understanding the points of the co-worker and rather than shouting your way, speak in a more considerate manner and try to come up with a mutual conclusion.
4. Whatever you speak decides whether you're speaking only for the betterment of yourself or whether it is for the company as a whole.
5. Try to show that you're adaptable to new hurdles and assure them you'll take things positively.
6. Suppose multiple things have come up and you have to decide what you want to do first. How would you sort your to-do list?
Evaluation Procedure:
The main purpose of asking this question is to know your way of managing time. Time and its handling is the first thing which every person must have proper knowledge about, be it students or workers, so this is also an important question. You'll be assessed on how you prioritize work and what's your way of deciding which is more important to you. Through this question, the listener will try to evaluate whether the rest of the team can trust you for meeting deadlines.
7. Are there any personal achievements that you're extremely happy about. It can also be some project that gave you a sense of pride?
Evaluation Procedure:
Again a question where the speaker might become overconfident while answering. Personal achievements are a matter of great joy but in times of interviews diplomacy and maturity must be maintained. Formal or work-life projects which were a great success under your vigilance can be spoken about. Try to avoid using the phrase "I did" more than a couple of times because the listener might feel you're self-obsessed. So try to speak in a way as if you're speaking on behalf of the entire team or group. Always remember, this one answer will give them an idea about what success at the workplace means to you. So take hold and go for it.
8. Speak about a moment when you regret making a mistake or consider it as your failure
Evaluation Procedure:
This is the most diplomatic question and it needs to be handled with extreme proficiency. The failure which one picks to speak about will decide a lot and will affect his impression. It is important to choose only those content, which does not create a negative impact on someone's professional abilities. Also how the person won over the problem should be explained well, then that will create a counter effect on the listener. Do not go for that statement, "No there's nothing as such". This might make the listener feel that you're overconfident about yourself because no one has ever made a mistake in his whole life. So be careful and answer intellectually.
9. Is there anything you are curious about or want to know from me?
Evaluation Procedure:
This question tests your eagerness towards knowing what you're joining into. Also previously I mentioned the study of new policies and work division, here this comes in handy. You can discuss what you felt about those and how you're also looking forward to being a part of that soon. This shows that you've done your extra study and that you're passionate about joining in as a member of the company.
These are some of the most frequently asked questions in the last and second last round of the interview. In short, these aren't questions that need a lot of preparation or notes, one must know how to deliver which question and in which manner. But yes, we must remember that these rounds are equally important when compared with the other technical or practical-based rounds. So my advice will be to not take these rounds lightly.
Conclusion
Pharmacy Technician interviews in general, yes they're a bit tough or to put in other terms it is high-level. Yet one must know that with proper knowledge and excellent preparations, nothing's difficult. Many freshers easily got their job as a technician in pharmacy, that too in their first attempt. 
Students can also take help from videos and study materials available on the internet, although it is strongly recommended not to go for any paid course just for the sake of cracking interviews. There are a lot of resources available on YouTube which are excellent and free of cost. So why not make use of that. Well here we come to an end and I hope I've been able to describe every aspect of this interesting round in detail. Best of luck with your interviews and crack it like a Pro!!
Pharmacy Technician Interview Questions -Know More