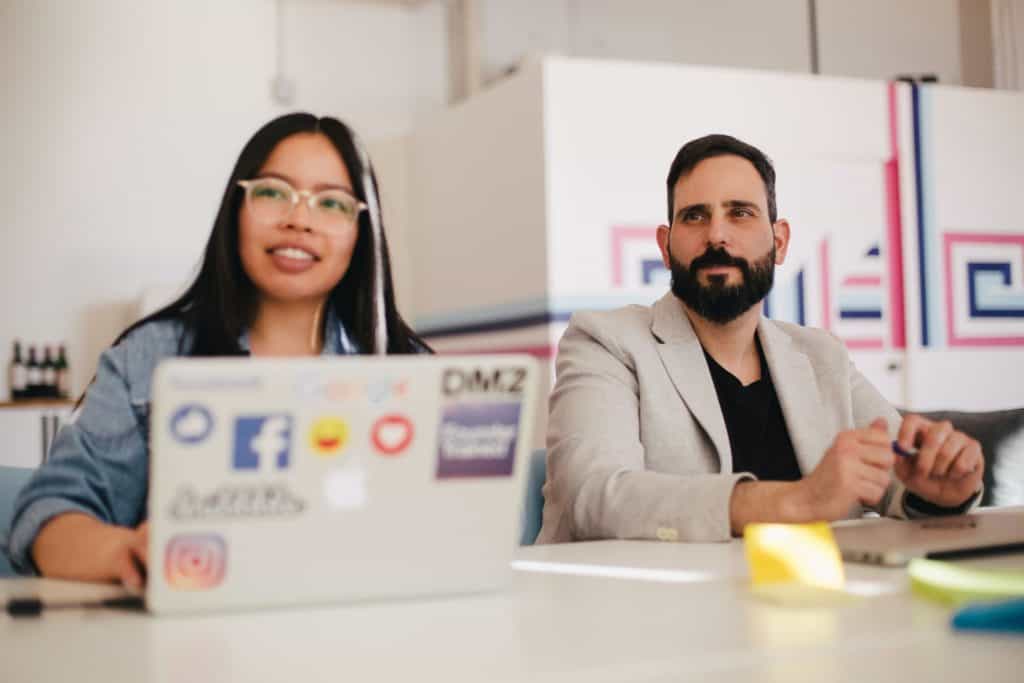 Okta is basically an identity and access management company. We will discuss Okta Interview Questions here. Identity and access management mean that a company creates a network of policies and technology to access technological resources easily. Okta was founded in January 2009. It facilitates cloud software, helps manage user authentication, and developers use it to build identity controls into applications, devices, and website web services. Okta signed an agreement to acquire Auth0 for 6.5 billion. Okta is one of the most trusted platforms where people secure their identity. More than 10,650 firms rely on Okta for identity and access management. 
In-depth Information About Okta 
Ans. OKTA is an access management company that specializes in application management services, tying all the devices, logins, and applications. It connects everyone with any application on the device. The benefits of using Okta is:
Automated User Life Cycle Management 
To explain it in layman's language, it can become difficult for IT people to track the ongoing and the employees who are quitting the job and the employees who are rolling in for one. It can be a hectic task for HR to create tickets for people coming in. The IT personnel's work also gets much more difficult as they have to create accounts for new hires every time.  The job can be made easy for IT and HR to use the life cycle management feature of the Okta. Okta keeps in check-in real-time about the employees. Once they leave, Okta automatically removes their access to the company's data and applications.
Simplified Single Sign-On (SSO) 
First of all, what is a single sign-on? SSO is an authentication scheme that helps users log in with a single id and password to many software systems. It can eliminate the tension of remembering passwords. It is an excellent solution in this technical life; we need to create various accounts for many different things. So, Okta provides this Simplified single sign-on from the active directory in lesser time. 
Faster Office 365 Deployments 
Office 365 is the most complex cloud application to date, and if you need to manage this application with less time, you need Okta. Okta helps to deploy this application faster. Many organizations that use Office 365 need speed, high availability. Microsoft recommends using Office 365 with AD FS, Azure AD Connect, and Microsoft identity manager. Okta supports all of this and gets it done six times faster. 
Updates the Security Regularly
With so much information to withhold, People might forget what password they chose for their accounts. Okta provides a solution for this, too, as while creating an account, it uses a second way to identify whether it's the actual user of the account or not. Sometimes, it may go for a third way to be fully proof. This is known as Multi-Factor Authentication (MFA). 73% of the passwords are duplicates. That's because the user provides weak credentials, and due to that, 91% of the phishing attacks happen to use user credentials. In today's time, security needs to be updated on a real-time basis to compete with the world, which is full of people trying to get their hands on your data. Okta's adaptive MFA gives strong authentication for all of the applications. Okta does not require any on-premises MFA servers, and it is pretty easy to use by administrators and end-users. 
Talking about Okta interview questions, there can be many questions an interviewer can ask. Let's look at some. 
Okta Interview Questions
Q1.  How to add users in bulk in Okta?
You can use the following steps to add in bulk: 
Go on the directory,
Then More actions,
And then click on import users from CSV 
Through this, you can add users in bulk on Okta. 
Q2. What is MFA Multi-Factor Authentication? 
Multi-Factor Authentication is an electronic way to authenticate access to a website or an application. MFA secures the user from trying to get into their account and uses their private data to their advantage. It can be harmful to identity theft and usage of financial assets by the unknown party. An example of this could be fingerprint scanners and passwords, both being used for security reasons. Fingerprint scanning is a second way to ensure that the person is the actual user who is logging into his/her account. 
Q3. Is the password of every user available to the Admin of Okta?
No, the passwords are safe with the users of Okta. There is no intervention by the admin in the matter of passwords. They can only see the usernames of the users. 
Q4. What is a Stake Token?
This type of token is used to authenticate requests to Okta API. It is to be used only by the Okta API and end-user. The token should not be shared through third-party mechanisms. You can also interact with Auth 2.0 as an alternative for Okta's API tokens. Each token provides the user to perform certain actions on specific endpoints.
Q5. What are different Okta products?

Okta API Products 
Okta's MFA
Okta identity cloud for security operations for ServiceNow 
Okta identity cloud- enterprise
Okta radius application 
Okta orchestration activity pack 
Okta's MFA for Fortinet VPN 
Q6. What is SAML, and why do you use it?
SAML is Security Assertion Markup Language. It is an open standard that allows identity providers to pass authentication credentials to service providers. It simply means that you can use one credential to log into different websites. To communicate seamlessly, identity provider and service provider needs to implement SAML. Once SAML has been set up, IDP will authenticate the user when a user tries to access SP.
SAML's benefits:
It saves time from time taking tasks like password resets. 
Enhances the security of the process. 
It reduces barriers to entry. 
SAML is widely used because of 3 standardization, security, and it provides an excellent user experience. 
Q7. Is there any duration fixed for SMS OTP for multi-factor authentication? 
 Yes, there is a duration fixed for the SMS OTP for multi-factor authentication, which is only five minutes. 
Q8. Is there a way to add multiple phone numbers in Okta? 
 No, there is no provision for that in Okta currently. 
Q9. In what ways Okta can help in authentication and verification? 
 Other than username and password, Okta can also provide a variety of ways for verification of users, which includes:
Okta Verifies – Okta verifies the home app of Okta that can identify the users. Okta can send you a push notification, and The Okta verify app helps in approving the user. Okta verify generates a six-digit code that can be entered in Okta's login screen to access the required app. You can download the Okta verify app from the apple store and google play.


SMS Authentication – SMS authentication will use the text messaging services on the cell phone to send a one-time login code. Still, you cannot enter this code by approving a push notification as you did in the Okta verify. You can type it in by hand. This is the only difference between the application and SMS authentication. 


Voice Call – There will be a call involved in this procedure. They will call you and speak over the access code out loud for you to note it. You can then type the code into the browser to access the application. 


Google Authenticator– a third-party app that generates the six-digit code for you. Then, you type in that code into the login screen. If you fail after five attempts, your account will be locked, and you will have to get in touch with the administrator. 


U2F Security Key – certain users can prefer to use a physical security key. Some companies do create hardware keys that can help in authenticating you by your computer's USB port. 


YubiKey OTP – a yubiKey is a physical MFA device that delivers an OTP. Whenever activated, use a USB connector, press onto YubiKey token to generate OTP, and Okta will validate. 
Q10. What are the benefits of OKTA universal directories? 
The universal directories enable the companies to manage the data from multiple sources. It grants them access which is filtered and published to those with the proper security permission. When the business grows, it becomes more and more critical for people to rely on these policies to safety the data of users and the organization's integrity. 
So, the article explained what Okta is, its benefits, and what can be asked in the interviews. I hope this was helpful to all the to-be employees of Okta, and user questions will be added with time. 
Also read Release Manager Interview Questions 2021 [Updated]
Top 10 Okta Interview Questions 2021