A life of missions is not an easy one, it is a constant sacrificial one. To die to self daily which is the main motto of the work is not an easy one. But one thing is for sure, there is divine help available to make it possible. To work in a mission field means the missionary will be handling lost or broken souls. The missionary has to be a wholesome person first to be able to handle such problems. Perfection is highly overrated and as flawed beings, mistakes are prone to happen but at least, he/she has to be working towards attaining perfection. That is one thing that an interviewer has to be looking for. The heart has to be in the right condition first and the rest will just work out for the person. Let us know more about "Missionary Interview Questions".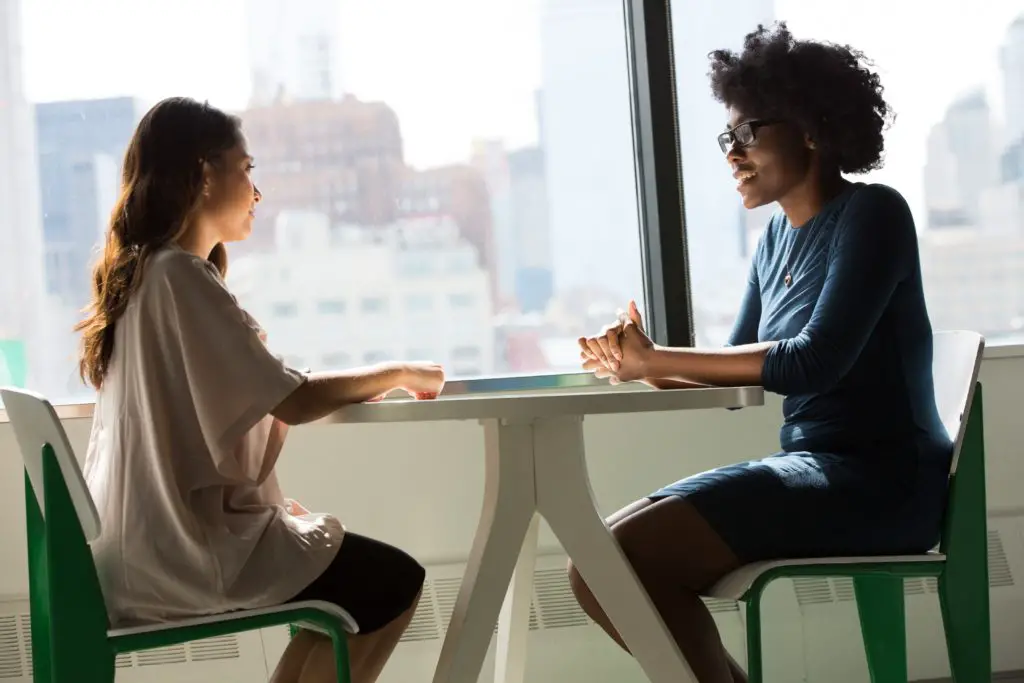 The thorough interview of a missionary is extremely important as they are going to directly get involved with the people which will be assigned to them. While it is true that God will be the center of the life of the missionary. As an interviewer, you must make sure that the right type of person is hired to send out to the mission fields. For it to happen, the right type of questions is necessary to ask. So, based on that thought, one must make their questions. Every interview is designed to know a person's aspirations, hopes, and visions and it is no different in the interview of a missionary.
Here are some areas to look at when you ask the questions
Focus on the family background and history:- When it comes to mission work, one tends to make everything spiritual. But one needs to understand that we are still in the flesh. By asking questions about their family background and history, you will get to know about their struggle and how they have overcome them or are still struggling with them. This is very important to know because you don't want to send an Emotionally unfit person to a mission field.
Have practical questions ready:-The questions about life, work in particular has to be asked. How do they handle spiritual battles? How do they tackle them? How do they see their problems? You must get to know what kind of spiritual fruits they can bring to the table. How close are they to this calling? Are they even called? Why did they decide to be a missionary? What was their motivation? These are some soul-searching questions that will let you have an idea about whom you are interviewing. 
Ask some personal questions:- As an interviewer, one must be willing to dive deep into the person's soul. You must ask personal questions. If they are single, ask about their sexual preference and their thoughts about living a celibacy life. Or do they believe otherwise? For a Christian single living honorable in the sight of men and God is very important. One of the ways to live an honorable life is to live a life of purity. If the person you are interviewing for mission work believes otherwise, it is going to be a big problem for the organization and will set a bad example to the people where he/she will serve. So be clear about asking these things.
Ask about their health goals:- A missionary is always on the go. Therefore, he/she needs to be fit and active. You must know about their views on living a healthy lifestyle and what are the things they do to keep themselves healthy other than just praying about it. 
Have open-ended questions ready. That is very important to know the person's thought process.
Here are the missionary interview questions and sample answers.
1. Why did you decide to be a missionary?
My objective in life was always to serve the lost and the unreached. Growing up in a family of addicts and drug lords, I never wanted to go down that road. I feel sad for the violence that I saw growing up and how it impacted the family, therefore, when I gave my life to Christ at 16, this mission of spreading peace and love to the dark world has been a burning desire in me.
2. Are there any dysfunctions that you are struggling with or overcame?
I had many dysfunctions passed down from my family's violent history, but one by one my many dysfunctions have been taken away. I actively worked on myself taking the help of the holy spirit. When I cooperate with Him, He has a way to show me my dysfunctions and I surrender to him and he gives me practical guidance by leading me to overcome them. Some of the practical ways are educating myself on removing unhealthy soul ties, working on unforgiveness, and learning about people's behavior through reading many books and listening to podcasts by well-researched people. 
3. As a missionary, what spiritual gifts and skills must you be developing?
I believe a missionary has to display Christlikeness towards the people they will be serving. Developing the fruits of the spirit is vital to working with people. These fruits help us to brush up on our soft skills and present a much kinder, well-rounded person to the world. 
4. What do you think is a typical day in the life of a missionary?
I think a missionary has to be active and always up on their toes for the people. He/she has to be available all the time for the needs of the people. A typical day would include doing acts of service around the mission work. It may be anything related to the mission. For instance, doing certain administrative tasks, visiting people, praying for the sick, making plans on crusades and church planting or visits, working with the community on overcoming various challenges they may be having like building schools, orphanages, or old age homes, etc. 
5. Why do you think you are fit to be a missionary?
I chose this path because I know that I have heard from the Lord. This is a divine calling in my life. He has always provided for me to perform to the best of my ability. I have developed patience and a strong work ethic from my past experiences working in a thriving church. I make sure to follow a healthy lifestyle as well. I believe in balancing my mind, body, and spirit. Therefore, I believe that as a missionary, my God will help me achieve great strides for His glory as my heart is set on pleasing him.
6. What do you think of homosexuality? Have you indulged in any sexual sins before? If yes, how did you overcome it?
I believe that homosexuality is a sin as the bible mentions it. Though not in homosexuality, I have had my share of sexual experiences before I came to the Lord. The lessons learned through this downright spiral have led me to live a life of purity. This wisdom that I gained is priceless and I want to share it with the world. I have overcome it through the power of God. I have no intention of going back to that life and I work every day by prayer and taking practical steps to help me not to fall into it again. It is my highest priority.
7. How do you handle stress and self-esteem issues as you know the life of a missionary can also be demeaning at times. 
I am already aware of the struggles one would face as a missionary. Whenever I am stressed, firstly I make my body ready to receive guidance from the lord by taking a good workout and a shower. And I kneel to pray. Workout has always helped me to reduce my stress. To work on my self-esteem issues, I always look at the word and study it day and night and I have a support group of close godly friends who help me. Above all, I want to be God-confident and not self-confident, therefore, I study the word to remind myself who I am in Christ and apply faith in those words. And it works every time.
8. How important do you think is forgiveness? Have you struggled to forgive anyone or are still struggling?
Strife and offense are big issues in the body of Christ. While we are all children of God, we have our issues and baggage. For me, to be honest I struggled with strife for many years. It was hard to let go, but the holy spirit worked on me. I still remember that day when I surrendered all to him and forgave my offenders. I believe now that there is no point in holding on to such things. To forgive is our privilege.
9. What are your plans? Do you desire to have kids?
My present and plans are to grow wherever God places me. I intend to serve faithfully wherever He desires. Regarding my family plans, we have decided to wait on God's timing to have a baby. Since, children are a heritage from the Lord, when He gives we'll take it. As for me and my wife, it may be anytime.
10. Do you plan to live a life of celibacy or are there any plans of marriage?
No, I don't have the gift of singleness to live a life of celibacy. Right now, I am on a path of singleness and believing God for a spouse. So there are no certain marriage plans as I am still waiting on Him.
Conclusion
In an interview, the objective is to know about the person's inner longings and work ethics. Once these things are known, it is possible to estimate slightly what kind of person he/she will be. Such questions open doors for a healthy discussion of struggles and breakthroughs and you find a glimpse of that person's healed battle wounds or fresh wounds. Such open-ended questions open up the interviewee's world and help you make an informed decision.
Missionary Interview Questions (at least 10 with short sample answers)