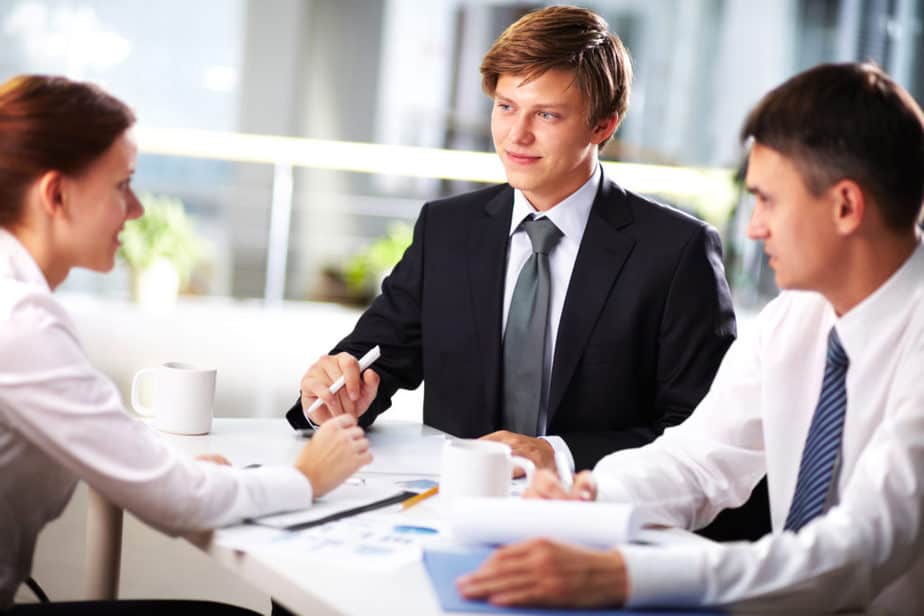 Internships are short-term engagements of a student or worker with a firm to understand the functioning and gain work experience. Internships are different from jobs as they may not have a stipend or even significant work for the candidate. Let's know some Internship Interview Questions.
But they are ideal, nevertheless, many people work hard to get hired into internships. To ace the interview with your superior if you have applied for an internship, you need to see what the questions will be like. We have compiled a list of internship interview questions and also how to answer them.
Why Do You Need to Prepare for An Internship Interview?
Whether you are a student looking for work experience to go on your resume or a worker who wants to apply, internships are ideal for everyone. They are short work experiences with firms that help you understand the proceedings better.
You would probably not get extensive work while you do an internship, but the focus would be on learning the working speed and environment. It is more focused on training than it is on working.
However, you still need to prepare for your internship interview to stand out from other candidates. Only then would you be able to impress the employer to choose you for the internship.
Internship Interview Sample Questions with Answers- Personal and Qualification Based
You will get asked some questions regarding yourself and what your qualifications are. These differ hugely for every person, so we have provided sample answers with random facts. You can refer to them to understand how you could phrase your answers.
However, you must remember to answer them with your details and change them accordingly. So here are some of the most frequently asked personal questions in an internship interview and their answers:
Could you introduce yourself to us briefly?
Hello, my name is Alyssa, I am a student at California State University and my major is journalism. I have previously worked with another publishing company for two months. I am also fluent in English and have the ideal communication skills needed for my career.
What are your educational qualifications like school, college, etc.?
I got my high school diploma from Los Angeles High School in 2019. Then I got into the California State University in Los Angeles and opted for the journalism course. I have always loved public speaking even back in school days, which is why I chose the journalism course. 
Do you have any previous internship or work experience?
Yes, I had worked for two months as an intern in a publishing company, much like yours. There, I got to learn more about written publishing and proceedings. I used the skills that I had gathered through my life to work on a few sample projects. Once the projects were finished, I also received an acknowledgment certificate and stipend to reward my work there as an intern.
Why do you think that you are the right fit for this internship?
I think that I am the right fit for this internship because I have the required skill set. Also, apart from my skills, I have an immense passion for the work and intend to plan a career in the same field. I am also a rapid learner who is always up for a challenge when I see one. So I believe that I would be beneficial as an intern for your firm and myself alike. I would be able to manage my work and help become an efficient and helpful person.
Will you be able to meet the given deadlines of work?
Yes, I can surely say that I will be able to dedicate the required amount of time to work. I would have to still visit the college before coming to the internship. But I will make sure that my other schedules never come in the way of my internship and work diligently. I can also manage time efficiently, so I can assure you that if I receive a task, I will get it done by the said deadline. I will also do so by keeping in mind that I must not hamper the quality of work that I do.
What are your working style and ethics?
Truth be told, I am more of an impulsive worker than a consistent one. But that does not mean that I do my work halfheartedly because I still meet my deadlines. I try to put in consistent efforts and am constantly switching onto that working style, but bouts of inspiration do hit me at times. As for my work ethic, I believe that the finished product and process of one's work must be full effort and no corners must be cut in that process.
How do you stand out from all the other candidates who have applied for the internship?
I cannot truly compare myself since we are all individuals with different and attractive skill sets. But if I must do so, I would say that I have quick learning skills and persistence for this work than most others. My teachers and peers have always praised me for my quick learning, so I can catch on to tasks pretty quickly. And I am also very persistent with work and never leave tasks undone or half-heartedly attempted in any situation.
Are you applying for or doing other internships at the moment?
Yes, I have applied for another internship at another firm currently. However, I am not currently doing an internship at the moment. Even if I do make it in both internships, I would only pursue one of them since I won't be able to manage both of them alongside my college work.
Why do you want to do an internship and what motivates you?
I have a love for this field of work, but I am still far from attaining the educational qualification required for a proper job. Hence, I want to get the experience of the work that would be my future career through this internship. I would be able to learn new and useful skills while putting my existing skills to use as well. If possible, I would also be able to earn a small stipend to begin supporting myself while I study.
Tell us about your biggest achievement to date.
My biggest achievement in this field in my entire life is when I wrote an article on student's lives in my high school. I was a part of the school magazine committee and got the task of writing an article on how children are dealing with high school. Through my interviews and work, I got to know how many people of many orientations had so many differences in life. It gave me a chance to understand the variety in our culture, lives, mental and physical health. It made me, and other people more aware of their peers and help them and be kind to them regardless of our struggles and differences.
Internship Interview Sample Questions with Answers- Skills and Company Based
In an internship interview with a firm, you would also receive questions regarding your skills and what you bring to the company. Additionally, the interviewer will ask you about your aspirations and views regarding the company that you would be working in. 
Again, these answers merely sample answers with a fake scenario; they are only to let you understand how you must answer the questions. You must alt them according to your specific work and then answer them in your interview:
Could you tell me one of your strengths in work?
One of my strengths is that I have excellent time management skills. I have always been busy with school and multiple extracurricular activities from a very young age. So I can effectively manage my time to fit in all the necessary tasks that come my way. I believe that it would be of great help in my internship as well as time management is essential. I can also mediate well between my college and work and never let either get in each others' way.
Could you tell me one of your weaknesses in work?
One of my weaknesses that I am constantly working on is that I tend to lose confidence in my work if things don't go my way. If the scenario of a task isn't exactly as I imagined it to be, I sometimes feel that it isn't good enough. But I am well aware of the fact that such an attitude is not positive for work and am working on improving it. I believe that over time, I will understand that sometimes I would have to make different choices and the result would still be ideal due to my hard work.
Please elaborate on the skills you mentioned in your resume?
I had mentioned that I am well versed in communication and soft skills. I have a passion and the skills required to communicate with people. I also love understanding the opinions and ideas of others to develop myself. Additionally, I know my way around Microsoft Office tools such as Word, Excel, PowerPoint, etc. I can use my skills for data entry, writing, and even presentations required at work.
Could you discuss your previous work experiences and incidents?
At my previous work as an intern, I worked with many team members who guided me through my tasks. It was challenging to work in a fast-paced environment, but it taught me so many skills that I have now. Also, working with a team-taught me how essential teamwork is in all sorts of work. I was also assigned as a project leader for a sample task and performed well I believe that I developed my leadership skills through that incident quite a lot.
Why do you want to work with our company as an intern?
I wanted to work with your firm for multiple reasons. The first one is that you are one of the most recognized firms in this field of work. Work experience with you would open so many new paths in my future. I feel like I would be able to fit in well and challenge myself if I work with your firm. It would also help me gain precious skills and life experiences if I get the chance to work with you.
How did you come to know about this internship position?
I got to know about the internship position at your firm through LinkedIn. I have a profile and constantly search for internships when I came across your internship. I knew I had to apply the moment I saw the firm as I wanted to work with the firm for a long time. I had observed your works and read them through my teenage, so working with you would be an immense pleasure.
Keeping this internship in mind, what do you think is the most necessary skill?
I believe that the most necessary skill for this work is being able to work even in a fast-paced environment. If an intern or employee cannot match the pace of the firm and the other team members, then they would not be as helpful. Undoubtedly it may take lots of time to get accustomed to such a fast pace but acquiring the skill is necessary for an intern or employee.
Can you work comfortably with basic tools like MS Office, etc.?
Yes, I am comfortable with working with Microsoft Office tools. I have been using them ever since I was little, and used them even more in high school and college. I know how to operate basic tasks well and can even learn additional skills on MS Office platforms effortlessly. 
Can you work well even though you are under pressure?
In general, you could say that I can handle pressure very well. Even if there might be inevitable situations where I can't waste time, I will be able to use the given time wisely. I can also work with tight deadlines without straining myself too much or harming the quality of the work either.
What do you hope to gain from this internship experience at our firm?
Through this internship at your firm, the first thing I want to gain is experience. But apart from experience, I want to gain an understanding of how firms like yours operate. I want to learn how people work together in a harmony towards the benefit of themselves and the firm too. By learning so, I would hopefully become a helpful intern to your firm. I might even become a skilled employee to my later employer.
Internship Interview Sample Questions With Answers- Situation and Experience Based
There would also be some questions that might put you in a situation and see how you would react to the situation. Some questions might also see what skills or learning you have acquired in your previous work or life experiences. 
These questions are rarer than the above questions, but they may still appear, so it is best to be prepared for them. These answers to the questions are only for reference and you must mold the answer according to your skillset or needs.
Here are some of the most frequently occurring situational questions you may come across in an internship interview.
If you land this internship, how will you work for our firm's development?
As I have mentioned, I would be able to put my existing skills to use by working as an intern with your firm. Doing so would also help me explore my potential and test the limits of what I can achieve. So through learning, I may be able to become a capable intern and even a potential employee who would help your firm develop.
Tell me about a challenging situation you may have faced?
A challenging situation that I have faced in my work life is working on a project that was unfamiliar to me. I have research skills, but the topic was unfamiliar to all my team and we had to put in extra hours and effort to fully understand it like an expert. But we worked with each other and did our due research to finally be able to comprehend and work on the project.
If you have disagreements with a co-worker or superior, what will you do?
Having a differing opinion is not a rare thing in life, but I believe that our way of dealing with it makes all the difference. I have had disagreements with co-workers in the past and may have them in the future too. But the key is to wait until we both are level-headed. Once we have calmed down, we can then discuss our sides and reach a middle ground. It is best to avoid conflicts or even conversations when we both are angry or agitated.
By acquiring this internship, what is your vision of the future?
I want a career in this field; hence I want to get as much exposure as I can in my early years. I can manage some work while I am still studying, so I want to put in the time and effort. I will be able to utilize my skills for the development of the firm and also gain many skills during the internship.
If you are provided with the opportunity, can you act as a leader?
Yes, I have and can act as a leader in a project if you require me to. Since I have the necessary communication skills, I can make good relations with my co-workers and create an ideal rapport. So it makes it easy for me to help the teamwork as one and ensure no member is falling behind or having any problems.
What are the merits and demerits of working with a team?
The most essential merit of working with a team is that you save a lot of time on all projects. Apart from that, you would also have multiple opinions and ideas for a project. And you would be able to seek help or divide tasks according to your skills. The demerit is that not everyone might work at the same pace as you, or produce the desired results.
How do you plan to adapt and get accustomed to the changes in the industry?
The industry, like any other, is dynamic and ever-evolving. In such a condition, I must be quick to adapt to such changes and make changes in my working styles accordingly. Whether it is switching from desktops to compact laptops, we would have to make such changes for work constantly in our lives to keep up with the current market and trends.
Conclusion
Internships may be readily available, but the competition for them is just as fierce. So it is no child's play to land such an internship successfully. For doing so, you need to enter the interview well prepared. 
Hence, you can make your preparations by understanding the contents of the interview. Though the contents of the interview may vary with the nature of the work, the basic questions will remain the same and you can understand how to answer them.
Frequently Asked Questions
Are internship interview questions too difficult?
No, generally, internship interview questions are not too complex. You can easily understand the context of the questions and be able to answer. You only need some practice with sample questions beforehand.
How can I prepare for my internship interview?
You can prepare for your internship interview by going over sample questions and answers. Additionally, you can gather all documents or work experiences you may need to present and acquire the interviewers' designations too.
What should I wear to my internship interview?
It is best to wear formal or at least semi-formal clothes to an internship interview. You must look neat and wear clothes like trousers, formal skirts, shirts, plaint polo t-shirts or similar clothes.
Internship Interview Questions List with Brief Answers