Almost every job out there is an intervention of a strong portfolio, enhancement of skills, and a good interview. Interviews are the face-to-face employee selection process that plays the most important part in getting a job. The interview process is beneficial to both employer and employee to define their job responsibilities. So, to crack an interview becomes a crucial step towards a good job. Let us know more about "HR Generalist Interview Questions".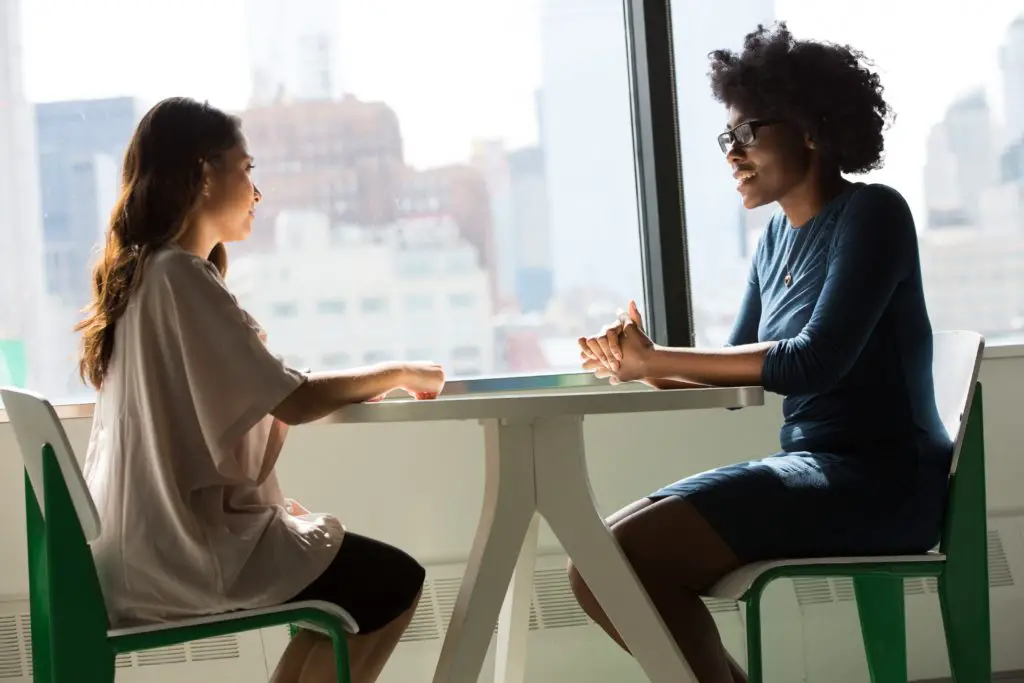 Among the job careers, one that takes too much work, experience, and confidence to score is human resources generalist. The basic idea of being an HR generalist includes the responsibilities of handling recruits and training the employees, all over balancing the values. A good HR is meant to have a connection with people along with being professional in the field. The concept of human resources revolves around the thought of people to fit in and encourage other employees to participate as well. People who take HR positions are the ones who fit into the company understanding the culture, work, and objective. 
HR generalist does their best to manage employees' engagement for the betterment of the company. Hence, hiring a reliable HR generalist should be one of the top priorities of a company. And which makes the interviewing process for the HR generalist position crucial. HR generalist is a broad kind of role not having a specialized line, which means the candidates are sorted for a broad set of skills too. And usually, HR generalist is the first role a company wants to fill which outlands the competition.    
Now, how to prepare for an HR generalist interview? What to expect? What should be your gameplay? What is to expect? What should be your gameplay? These are all the questions bursting in your head, right? Don't worry, some sets of questions asked in the interview may be overwhelming but, you can deal with it. The questions asked may be directly about personal growth or past experiences.    
WHAT ARE THE RESPONSIBILITIES OF A HR GENERALIST?   
HR (Human Resources) generalist is the pillar of the human resource office which deals with numerous things at once. 
To sum up an HR generalist we can say;
It is like the master control of the company concerning the administrative, procedures, programs, and policies. The general responsibilities also include enhancing employee relations consisting of their training and development as well. 
A company can make a handsome profit when there is integrity, productivity, and understanding. And that's what HR generalists aim to do.    
HR generalist can be a demanding task. Starting from recruiting logistics, planning outlines of space & organization to the management of systems, performance & development, reporting the compliance, employee orientation and training, and committee facilitation. 
HR generalist is a leader whose goal is to provide a high-performance workforce. In case of complaints or issues, they are to address the HR director or manager to get assistance and receive advice.    
The educational requirements for an HR generalist are quite the simple bachelor's degree. Or some certifications on management or Human resources can be helpful, along with a few specialized training modules in employee relations, organizational planning, or employment law can be preferred.   
So, walking for an interview for an HR position one should be prepared. Thus, here is a curated list of potential or common questions asked in HR generalist interviews.   
10 INTERVIEW QUESTIONS    
Experts say there are five categories covered commonly in an HR interview, that is, problem-solving, situational, behavioral, role-specific, and attribute-focused. This list is a compilation of these categorical questions with included sample answers and provided suggestions to be ready for.    
1. Do you have any experience with welfare matters?   
Yes, I hit the spot in my last job, where my company dealt with the safety of minefield workers. We created a team to engage in taking concerned protocols in case of emergencies and build policies for them to work with ease. 
Then, do a statistical comparison among companies like us. And which led up to the realization that with a few measures to add and omit to provide better safety and welfare to our employees. The execution was done in no time and the accidents and collateral damage reduced drastically.    
Suggestion: 
Be subjective to the matter, if you had any experience in the matter state it and try to take on the spotlight. Welfare is anything dealing with the comfort provided to employees in the workspace. Welfare is an important aspect considering to uplift the morale and motivate employees to do more each day.   
2. While creating human resources policies on which elements you will focus on?   
Before getting into the process of creating policies, I would try to seek the factors on which the company needs improvements. How the benefits can grow? And what do the employees demand in the policies? For say, if the employees need more security at work or more comfortable work hours. The aim will be set to enhance the company's assets directly. And appending the benefit packages and embracing employees' valid needs for working purposes.   
Suggestion: 
Use your experience in HR to create what is needful for the company. When creating a policy, one should have in mind what the employees and the company needs. The objective is to implement policies that serve to reduce risk and liabilities. You can also talk about the current policies and how they may be improved. Giving an insight into how you can work with policies. And thus, emphasizing delivering the elements focused on the growth in human resources.   
3. How will you satisfy the employees in their current positions?   
To be with, satisfying oneself can be tough. You never know what other people are thinking about themselves or how they want to reflect their image in society. But one thing to look out for is how their performance at work. The performance can tell you about their state of mind or if there is an issue they might need to fix. Help them if they get stuck with something. 
Encourage and support them, initiate to have training programs that are exciting, and good for a change. With these measures, talking to employees directly about their plans may also work. Somedays, the workload will be more and every day will be monotone. To cut it out, try to fill activities or freedom to some extent that employees won't feel trapped.   
Suggestion: 
The key aspect of being satisfied in any case is to reach your highest potential. In simple words, if one is giving their best means they enjoy the process which makes the work worthwhile. To make someone feel satisfied in their work is to let them wander and realize what they are working on. Self-realization is the best way to recognize satisfaction but to direct someone to it can be difficult. The whole initiation relies on psychological understanding, what the persons want to see in themselves that they feel validated for what they do.   
4. How to boost morale among your teammates?   
Amid the tight deadlines and never-ending pressure of work, maintaining a healthy mental state is a must. And being with your co-workers and employees to share their part is also important. A healthy workspace is a growing workspace. So, to promote moral support among teammates and employees we can host mindfulness week including innovative ideas to be engaged in relaxing activities such as yoga or meditation sessions. These can send out positive vibes and let everyone relax during the work hours itself, which many people need under stress and pressure.   
Suggestion: 
Focusing on the impact of boosting morale increases productivity and performance. It is an important idea of understanding and supports your teammates and employees as an HR generalist. As HR role also includes contributing to finding ways to offer overall wellbeing in the workspace. It is a part of creative thinking to seek, explore, and execute fun ideas which help to support employee engagement.   
5. Comment about the recruitment process in your last position.   
Being a part of the recruitment process is also a huge responsibility to take. In my last job, it was my first experience from which I learned a great deal about hiring. The search for good candidates can be a difficult task as the world is competitive today. I dealt with taking interviews as well, which helped me give an insight into what is on the other side. What to expect to listen to in an interview? How one should talk and address your superiors? 
These can be small things people neglect many a time. With that, people who come prepared are most likely smart and ready to go. Sometimes, taking an interview is like hacking into a system, you seek something worthy but in a human way.  
Suggestion:
Be confident to speak for what was your first impression of the recruitment process. Grab what you have learned in the past in HR experience. Show you have a strong foundation in understanding the key points of being in HR. This is a subjective question, that's why staying true to your experience. And if you haven't got to get involved in the recruitment process, tell them you have strong ideas about the process and you would love to be a part of the recruitment team.  
6. According to you, what is the biggest challenge as an HR generalist?   
When one starts to be in the HR field, the role seems huge which it is. But to overcome the challenges and evolve is the goal. As most industries convert to a digitally-driven environment, the HR department needs to be ready for every circumstance. 
The common challenges an HR generalist face is, engagement in the workforce, attracting talent for enterprise, training & development, maintaining diversity and relationships, embracing change in the workspace, and subduing employee health & well-being. Among all challenges, the most difficult challenge is recruitment, retention, and motivation.   
Here the aspects of leadership and culture are interwind which makes it tough to break into parts, one needs to take it all together which is rather challenging for anyone. The new generation of employees are achievers who seek jobs with a balance between family & work. Also, the small businesses are coming to life which has attractive job offers thus, big companies want to make a move around the corner by providing prosperity, diversity, and creativity. 
The retention to offer more benefits to employees is at the peak, employers need to identify lower and upper-level management to take appropriate steps. And after all that, in the job, it is crucial to stay motivated to give their best.
Suggestion: 
Try to be definite when you talk about challenges, in brief, give real situational examples with solutions. It can be a broad matter before hiring as it can reflect how you are going to deal with those challenges as an HR generalist so, answer accordingly keeping that in mind. You can also signify what ways you have learned to overcome the challenges. What is your preferred choice of solution? And how to implement the solutions in any circumstance.   
7. What is your opinion about the 360-degree assessment? Does it help in improving work performance?   
The 360-degree assessment was introduced to know your employee's full potential. The concept of 360-degree review is to analyze a person's talent or potential from all directions, which includes direct reports and indirect feedbacks from coworkers, managers, or previous employers. The general outlook of 360-degree is anonymous and contains the most relevant feedback from the closed ones who are directly inclined to the employee. The use of 360-degree has moved the business with an easier recruitment process the least.   
Suggestion: 
Talk about both pros and cons of 360-degree reviews, to reflect your complete understanding. The pros of 360-degree assessment are that in comparison to traditional ways, the results one can find are better in reviewing an employee as it is a verified compilation of data. And it takes feedbacks from all levels of working people that is 360-degree assessment is diverse. Also, with a collection of a number of feedbacks the accuracy and insight are heightened. 
Next, the 360-degree may help the current employer to get an idea of what places the employee needs to develop, where they are at their best, and so on. The cons of 360-degree assessment are the source should be reliable and it requires a lot of effort because gathering hundreds or thousands of feedbacks is no joke. Also, the management of stacks of numerous feedbacks is intangible.   
8. In your view, what is the way to terminate someone?  
As much as the recruitment process is important, so is the termination process. A successful HR generalist knows under circumstances termination can't be ignored. There is no option left when an employee becomes discontented. The straight way is to just go for it, the employee deserves to know the exact reason why they are terminated. So, it is better to not leave any room for misunderstanding. 
Talking to the employee in private to calmly state the facts and then addressing about their termination. If the employee has any questions surely, they will be answered before they leave. To have experience with termination is common but to be on the other side of the table may get tough some days. 
Thus, focusing on the termination protocol, knowing what the company's termination policies are is the first thing to learn in HR. 
Suggestion:
If you've got experience in termination, it can be a plus point. The familiarity with employment laws is a must and the keen understanding to reduce risks and legal agendas along with the termination procedure.  
9. What is your response to a conflict of interest in your workspace?   
When there comes a bunch of people under a roof, having some healthy conflicts are genuine. But when the word spread as a conflict of interest among employees, some cases can be handled, and some become aggressive. Conflict of interest in the workspace is a matter of self-beneficiary act or relationship for the employee alone and not the employer. The after-effects of conflict may address decision-making choices, loyalty, or the potential of an employee. Sometimes people may get caught up with conflict of interest unknowingly as with romantic relations, finance, and competitive forms.
Suggestion: 
Well, anyhow it is the responsibility of the employee to take care of it from their side. To deal with matters as such, I believe it is best to talk it out in private. It may or may not work for all but the discretions could be judged and so, a clear understanding is taken into context such that policies and disclosures don't get violated.  
10. How to introduce a change in the work culture? How to handle employees for this change?   
To introduce anything new at work can be two things, either way too much exciting or too dull to notice. The idea of change in work culture is to find the most effective way of working. The execution of changes in work culture is prompted by creative history, people like exciting stuff. Won't you like it too? The reason behind changing work culture is to offer motivation, growth, performance, crisis, and mergers & Acquisitions. The change should be innovative to attract the employee so that, they will be interested in being engaged with the ideas. A good work culture offers benefits of increased job satisfaction, better performance, and employee retention.  
Suggestion:
Every change in work culture will include the employee so, to try and cope up with ideas may be difficult yet somehow the plan sits in place. The basis of changing work culture is to provide an environment of accountability, discussing important matters with all, work on issues together, better practices when everyone gives feedback.  
11. State your biggest strengths for the position of HR generalist.  
The biggest flex in Human Resources is knowing on what ground you stand. As getting into the tough field requires some basic skills to cover but some skills like the presence of mind do make you a good candidate. The professional field of HR is diverse thus, includes many skills; communication, administrative, leadership, advising, coaching, proactivity, creativity, management, and many more. 
Suggestion:
The list is never-ending with both professional & personal skills. But the strongest I feel is in communication and advising. Trying to set a bar for me, when I take note of a task is the idea behind learning so many things in a short period. And HR department is a place where the learning is endless.  
CONCLUSION  
Taking the position in the human resource department is always got to be tough because taking responsibilities of working with market or business can be set at some point. But here it is about deductively working with and for the people of the company. A firm is made of work ethics, employees, and growth which lingers into the HR department. Being an HR generalist is about governing the development, reinforcement, and business culture. In business, human resource plays as the blood does in the body, meaning it flows through. Because it is the job of the HR department to ensure the organization gets the most out of its employees.   
FREQUENTLY ASKED QUESTIONS (FAQs)  
How do I prepare for an HR generalist interview? 
The preparation for HR generalist can be done by taking experience, trying to participate in management events, communicating, and learning from people. Talking about the necessary qualifications is preferred for MBA or any bachelor's degree could work. Study the market from time to time with both financial and legal state of matters, read about the company you want to join, you can learn the company's work culture, potential growth and surely prepare for the HR interview to ace it.  
How much does HR generalist make? 
The range of salaries of Human Resource Generalist can vary greatly with location and company. The range in the US is $34,120 to $99,920 on average. And the median salary may go from $55,000 to $58,000. HR generalist pay can be considered as the highest with only qualifying bachelor's job. With a few sets of skills and investing enough time you can be a good HR generalist making that much amount money. And HR generalist job is never boring like people are never boring.
HR Generalist Interview Questions – Know More