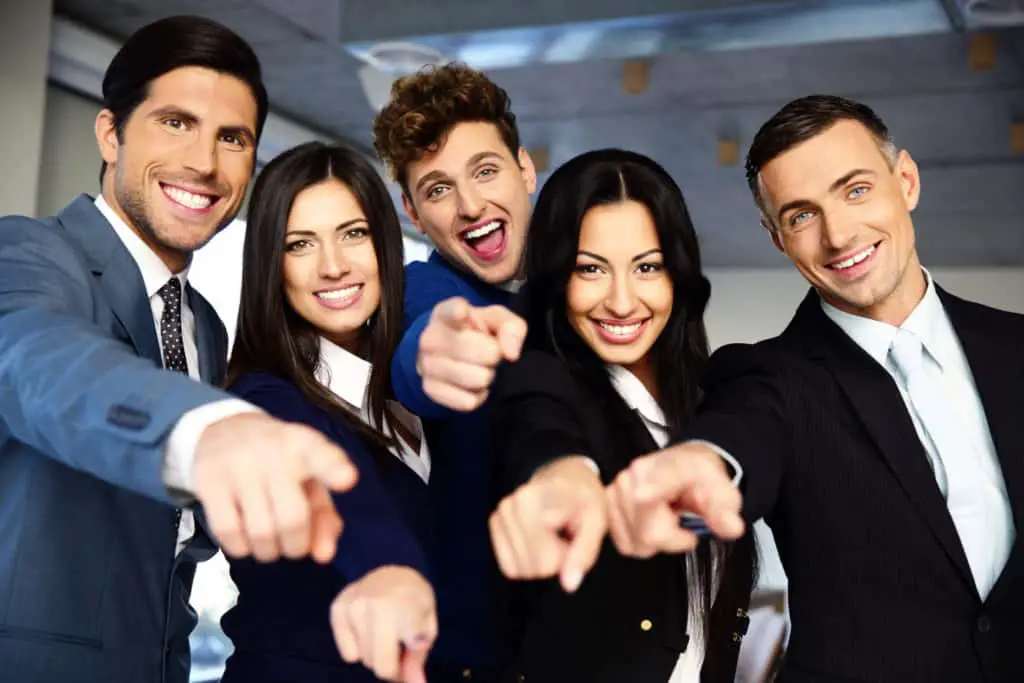 A coffee shop is undoubtedly an incredible place to relax and enjoy. A job at a coffee shop always sounds mesmerizing and comfortable, no matter if you are a girl or a boy. Well, maybe you are preparing for an interview at a coffee shop, and you are absolutely ready. However, you are stuck in between what to wear to grab fascination from the interviewer's mind. So, let's take you on the ride to show you how to dress yourself up for a coffee interview. 
How Should You Dress Up Yourself For A Coffee Shop Interview? 
To present a good demonstration of your look, you must dress yourself up quite simply and sober. Fundamentally, you must embellish yourself with formal attire that could describe your dedication to your job. Your costume should be as per your post for which you are stepping out to give an interview. Here's the descriptive summary for the same.
 Dressing Sense For All Interview Types
 Simplicity Is Sobernity'
Your dressing sense should be simpler and impressive. You must make sure that you customize yourself with clean and ironed clothes. Make sure that the color of clothes should be light and fascinating. Well, this information is mutual for a boy and a girl. However, some perks are different for both. 
How Should A Boy Dress Up During The Interview? 
A boy can wear simple clothes, with formal jeans and a T-Shirt or a Shirt (tied properly). Hair should be properly combed with a perfect formal and sober style. Nails must be neat and clean, and short. Neat and clean shoes and well-polished too, in case you wear leather footwear. 
How Should A Girl Dress Up While Leaving For An Interview? 
While leaving for the interview, a girl should wear clothes that comfort her and look simple and adorable. A girl can wear a tight skirt with a shirt or jeans with a spectacular top, keeping in mind that the clothes must not be tighter. A girl may put open hair if the hair is short. However, she must tie them back in case of long hair. Footwear may include flat shoes or bellies or short heels that may give you a silent walk. Please wear something that could not make your fingers sneak out. Make sure to trim and short your nails with proper shape and clean up. Keep in mind that you do not wear any extra bracelet or ring in your hands. A girl may use light makeup on the face, including lip glosses, little kajal, or thin eyeliner with a little base cream. 
What Should You Wear If You Are Going To Give An Interview For A Manager's Post? 
If you are going to give an interview for the manager's post, your attire must have changed a little more than a formal interview. 
Attire For A Boy 
A boy must include a tie with a properly ironed and clean shirt with pants or jeans (Preferring pants will give a more professional look). Make sure that the color of your tie must match with your pants. Nails should be properly trimmed, and hair should be properly tied. Well polished and clean leather footwear should be preferable for a manager's interview. 
Attire For A Girl 
A girl must wear a tie with a tight skirt and a formal shirt. Make sure that the color of your tie must match with your skirt. You can use a little and admiring makeup with properly trimmed nails and hairstyle. Make sure you wear footwear that doesn't create noise.
 So, this was the proper description of the attires and looks that will surely give an aesthetic look for your interview.
What Else Can  Make It Work?
Assuredly, there are chances when someone does not have access to the above-mentioned stuff. Are you aware of what you should do? Well, in such a case, you may wear the outfit that you have access to. However, you must make sure that you wear simple and sober clothes. You must have something that looks simpler and organic.
You may go in jeans and a simple T-Shirt or shirt. In the case of a boy, however, a girl may go with a t-shirt or formal top with proper coverings along with a pair of jeans. You must go ahead with good and proper combed hair and well-polished shoes. Make sure that the socks that you wear must be of the same color as your shoes. In the case of dark-toned shoes, you must wear dark socks and those with light tints. You may go with lightly tinted shoes. So, that's how it will go. 
For sure, it will go great for the interview.
What Are The Important Things That You Must Take Care Of While Giving The Interview? 
There are some important things that you must take care of while taking care of the interview. First, make sure you give your interview by maintaining them. Here's the list of the same. 
Don't Take The Seat Unless You Are Asked To – The golden chance that you may have to get hired for the job is at the moment when you'll enter. Well, you must enter straight with your hands at your front. Make sure that you don't take a seat unless you are asked to.
Take Care Of Your Body Language – Well, the first thing that comes forward while giving the interview is that you perform good body language while giving the interview. It actually shows the way you treat your customers at the coffee shop.
Be Confident – Make sure that you behave and answer confidently while giving the interview. It is important. To be confident as it shows your attitude towards yourself. You must sound confident, not over-confident, as there's a great difference between the both.
Maintain Good Attitude – You must maintain sharpness on your face with a good attitude as it reflects positiveness on your face. You must take care that you use the required attitude and answer accordingly to all the questions.
Avoid Being Too Casual – You must not behave frankly with the interviewer, as it may take you to the doorstep of rejection. You just answer all the questions confidently and greatly and without being casual. Make Sure to not make a strict and bossy face in front of the interviewer. Just keep calm and give your interview.
Ask Questions – Well, you must ask a question as soon as the interviewer finishes off with his part. If you are asked to put your conditions, then you must tell them comfortably. You must tell them the things that match your comfort so that you may work easily on the spot.
Ask For The Joining Date Before Salary – Of course, they will ask you about the salary or tell you the joining date by themselves. However, the chance may occur when they'll not ask in order to test your dedication to your work. In such a case, you must ask about your joining dates first rather than the salary. This'll create a good impression on the interviewer and thus he'll himself ask for the salary.
Well, these were some of the important aspects that you must take care of sitting on the interviewer's seat.
 What Should You Take With Yourself While Going For an Interview?
Presenting you a tough list of what you must take along with yourself whenever you leave for the interview. 
First of all, you must be well prepared for your interview. The very first thing that comes while going for the interview, is that you must be well prepared for your interview before going ahead. You must check each and every question that sounds essential for your interview.
Nextly, you must take extra copies of your resume along with you. You must take care that you take extra copies of your resume along with you so that you may go ahead if there's a need for an extra resume. You may also add your resume at other coffee shops as well, so that you may grab the chance to achieve your job at better places.
It would be best if you keep a note of most preferably asked questions in the interview.  You must keep a note of the questions that you have to ask from the interviewer as it will be beneficial for you to work around. Make sure that you keep your comforting segments, as soon as the interviewer gets over with his part.
Be prepared with some questions about the atmosphere of the coffee shop for your further comfort. You must be prepared with some questions about the environment of the coffee shop. Make sure to ask about the fake customers and harassers. Take care that you move out with a person while leaving the coffee shop after the interview.
Bring a notepad and a pen, to copy down important information. You must make sure that you take a pen and notebook along with yourself in order to copy down all the required information. Also, noting down the information creates a good impression on the viewer, thus increasing the chance of your selection.
Ensure that you remain confident with the required attitude on your face and respond positively to all the questions asked.
 Conclusion 
Well, a coffee shop job is quite great for you to work out. So dress yourself up in the best way and give your best. 
All The Best!
How To Give Yourself A Proper Look For A Coffee Shop Interview