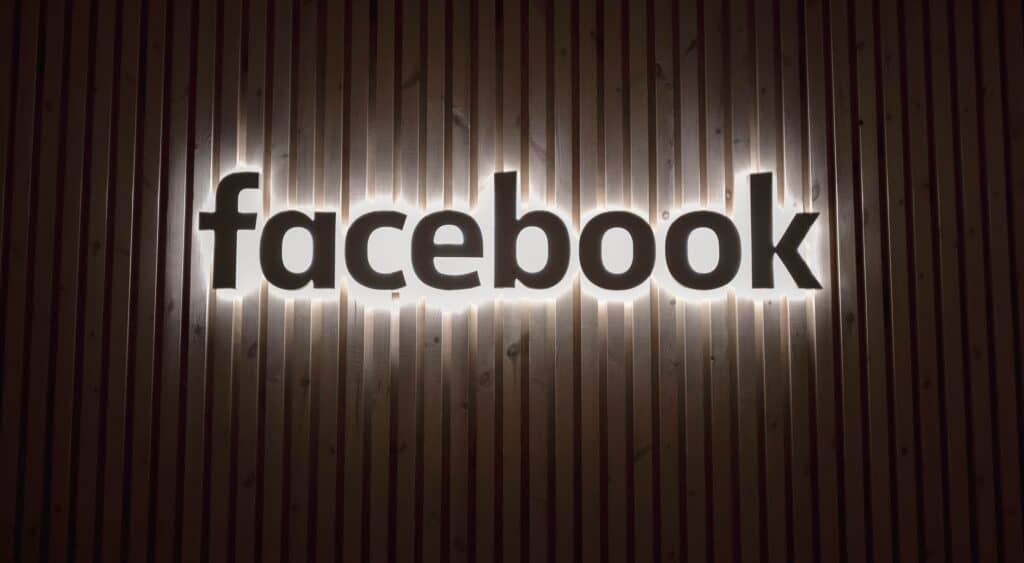 Facebook Rotational Product Manager (RPM) Program can be described as a beginner-level rotational program for aspiring product managers. It is18 a months course which consists of a month of training, 3 rounds around various product teams, and 2 weeks program of a global research trip. We will present Facebook RPM Interview here.
Rotational Product Managers (RPMs) are included in each process of the product development task.
They are involved in brainstorming the next- innovation technology, working with the engineers and the designers to generate different features.
What does the Facebook Rotational Product Manager do?
Rotational Product Managers (RPMs) use their mindset and data-oriented skills to generate easy features.
These features can be used around various products of the Facebook family-like- Instagram, Facebook, WhatsApp, Messenger, Oculus, etc.
Facebook RPM Manager has the responsibility to check the growth and the development of the varied Facebook products.
They work on high importance on various Facebook-related apps to benefit billions of people.
RPMs carry out the research trip to enhance user empathy, research worldwide technology trends, etc.
What is the mission of the Facebook RPM Program?
The mission of the Facebook RPM Program is to develop the Facebook product leaders by teaching, empowering, and making them learn and progress in different Facebook-related products.
Their main aim is to bring diverse thoughts, technical skills, experiences, etc., to the Product Management duties to enhance global products for the users.
The program also forms a cohesive community within Facebook from different industries and backgrounds.
Where is the Facebook Rotational Product Manager Program held?  
The Facebook RPM Program is held at Facebook's offices such as New York City, Seattle, Menlo Park, and other London offices.
The first round is held in Menlo Park irrespective of their home or permanent office.
Even time-being relocation benefits are also provided for the people coming from any other regions.
Qualification Requirements Included Becoming Facebook Rotational Product Manager (RPM)
Generally, Facebook RPMs do not compulsorily require Computer Science, Information Technology field, or any technical background to become a Product Manager (PM).
The candidate from any educational background is free to apply for this post of Facebook RPM.
Most candidates from the electrical engineering or technology-driven (software) fields are preferred.
A graduate of the post-graduate candidate with no experience can also become Facebook RPM.
Facebook Rotational Product Manager (RPM)  program basics:
Facebook RPM Program is conducted for the duration of 18 months. This includes the following aspects:
A month of product Bootcamp coaching
Approximate 16 months of rotational training consisting of 3 rotations
2 weeks of a worldwide research trip.
During this program span, Facebook RPMs can work in designing products, product roadmaps, metric selection process, etc.
Skills Required to Become Facebook (RPM)
Methodical Thinking
Empathize with the users
Innovative or creative approach
Product Management Skills
Data-driven decision skills
Develop Task Force
Product Execution
Self- Confidence
Customer knowledge
Design Thinking
Positive Vision and Strategy
Data Proficiency
Problem Solving Ability
Leadership qualities etc.
Major Aspects of Facebook Rotational Product Manager (RPM) Program:
RPM Mentorship and Network:
Firstly, each RPM is grouped with one manager for the whole tenure of the RPM Program.
The RPM has to work with the Project Manager (PM) for each of the RPM program rotations.
The Facebook Product Manager guides the technical and product development process.
Launchpad for Technology Careers:
RPM Program is the best and suitable career for Software, Computer Science, Techno-based engineers, and developers.
It is a well-suited launching pad to pursue and achieve success in technology.
There is exposure and varied opportunities to high-impact projects that can boost one's career.
Research Trip and Community Events:
Rotational Project Manager has to experience a 2-week research trip in any part of the world as part of the Facebook Rotational Product Manager (RPM) Program. The RPM Program also provides a holiday party for the RPMs and the RPM alumni.
The Facebook RPM will be paired with four Product Managers.
Each Product Manager guides on each of the 3 projects.
This helps to make good connections with various teams on Facebook.
This paves the way for meeting interesting and experienced people and build up healthy relations that can be a positive outcome for the career lead.
Facebook Rotational Product Manager (RPM) Program Values:
IMPACT
GROWTH
COMMUNITY
Facebook RPM Interview Questions
STAGES OF INTERVIEW:

Resume/ C.V., referrals, cover letter.
HR phone call (1 interview).
Product Manager video call interview (2 interview calls) on Skype/ Zoom.
On-site interview of the candidate (3 interviews).
Interviewers submit hiring documents.
Recruiter assembles "packet" of the candidate.
Final hiring decisions made by the interviewing committee.
The arrival of the offer letter.



The whole process of an interview of a Facebook RPM takes about 5 to 8 weeks.


Questions asked in the HR interview call: [Resume based and behavioral]

Tell me about yourself? Or describe yourself.
Describe the product that you launched from beginning to end.



Questions asked in the Product Manager video call interview questions:

How are you going to focus on creating the impact and increasing value of the product?
How do you make the design choices?
How are you going to set the right goals for product development?
How to analyze and solve the problems and risky challenges?
How are you going to mentor the team towards success?
How to overcome difficult challenges?
Following qualities are checked in the Facebook RPM interview:

PRODUCT KNOWLEDGE- checking the product design and strategy knowledge.
EXECUTION- prioritization and technical data analysis skills and talent.
LEADERSHIP- testing the leadership qualities of the candidate.



Interview Questions related to PRODUCT KNOWLEDGE

How would you improve the Facebook product/ related app?
How would you develop Facebook groups and birthdays?
Design a sample job product for a Facebook app.
Create a social travel product for a Facebook app.
What is your prioritization to get things done on time?
View your ideas on monetizing Facebook and messenger services
Design a sample product to help the users to find a pharmacist on Facebook
How can the Facebook app be developed further to connect the global users?
How would you design a Facebook product for travel?
How would you design an online dictionary app for students?
Name the Facebook product you would like to develop?
Should Facebook enter in jobs/ finance market?
How would you tackle user demands and product-related problems?



Interview Questions related to EXECUTION

How to set appropriate goals and strategies for Facebook product development?
How to evaluate trade-offs?
How to inspect and solve the user's problems?
What will you use to measure if the product developed is good to use?
What will you do to make your team succeed in assigned product development and management?
How would you set goals and succeed in creating Facebook and Instagram stories?
Facebook newsfeed has dropped to 25%. What would you do to bring it to be normal?



Interview Questions related to LEADERSHIP

How will you support and understand the people around you?
How will you earn trust from colleagues and Facebook users?
How will you overcome difficult challenges?
Tell me about your biggest achievement till now?
Tell me about the time when you failed to complete a particular task on time?
How would you develop a product with limited resources?
How you confronted the biggest challenge that came your way?
Why did you choose Facebook?
Tell me about an incidence where you led a team.
Tell me about your strength and weaknesses…………………………etc.
COMPLETE INTERVIEW GUIDE:
How to prepare for the interview for the job of Facebook RPM?
Survey deeply about the Facebook organization.
Study Facebook product development and management in detail.
Get information related to the latest technology trend followed by Facebook.
Practice the following types of questions to get an insight:

Resume-based questions.
Behavioral type questions.
Product design and development questions.
Strategy and estimation questions.
Prioritization-based questions.
Technology-based questions.

Use STAR Method: Situation—–Task—–Action—–Result.
Ask clarification questions.
Resources to Guide One to Prepare for the Interview Questions
Facebook's approach to latest technology trends- by CB Insights 
Facebook org culture analysis- by Panmore Institute.
Facebook's product teardown- by HowDo
Facebook annual reports and strategy presentations-  by Facebook.
Digital Product Management – by the University of Boston.
Product Udacity- by Udacity.
Product vs. Feature Teams – Silicon Valley Product Group.
Product Management Guides- by Aha.io.
Popular Product Manager (PM) interview books- Reviewed by IGotAnOffer.
Product Requirements Document- by Product Hunt
How should Product Managers say No?- by productcoalition.com)
Official RPM links:

RPM website link: http://fbrpms.com/
RPM FB Page: https://www.facebook.com/fbrpms/
Reference books for the preparation of Facebook RPM interview:

Cracking the Product Manager Interview by Gail Laakmann McDowell and Jackie Bavaro. 
Decode and Computer – (by Lewis Lin), etc.
How to make a strong application to get selected for the Facebook RPM job?
Develop a strong and outstanding resume.
Build up side projects to develop product management skills.
Show your analytical, technology-driven skills.
Show product knowledge, skills, and talent by attaching an impressive portfolio.
During an interview, emphasize project management skills and decisions on product development and strategy.
Important questions APPLICANTS must know:
Are international students/ candidates hired for the RPM Program by Facebook?

Most probably, Facebook does not hire international candidates for the RPM Program. 
The candidate must be a resident of the U.S or the U.K.
By chance, if the international candidate gets hired for the role of Facebook RPM, he/ she must possess the ability to acquire authorization in the United States/ U.K. based on the job location.
But Facebook does hire international candidates for the technical part of RPM work.
How many are Facebook Rotational Product Managers hired yearly?

Usually, Facebook recruiters screen out around 9000-10,000 applicants per annum. From them, Facebook only selects approximately 15 candidates as per the requirement for the job of RPM.
Mention the higher job levels in the Facebook Rotational Product Manager (RPM) jobs?

The increasing higher job levels include:

Rotational Product Manager (RPM) [Level 3]
Product Manager [Level 4]
Product Manager [Level 5]
Product Manager [Level 6]
Product Manager [Level 7]
Director
Senior Director
How are the working hours and lifestyle of a Facebook Rotational Product Manager?

Facebook Rotational Product Manager is a full-time employment job. The life-cycle of the Facebook RPM varies according to the projects assigned and the workload. The core responsibilities include making the team execute the plan, proper product designing and development.
How can one progress in the field of Facebook Rotational Product Manager?

The skills and talent which can lead to the career path in the field of Facebook Rotational Product Manager include: 

Develop business skills.
Build analytical skills.
Team lead and leadership qualities.
Product design and development.
Ability to overcome difficult situations.
Explain the exit options available from the Facebook RPM job position?

After the tenure of 18 months of the RPM Program, the employee has the chance to return to any one of the teams based on the rotation. Even the RPM employee can find a new product to join as a full-time employee. They can even exit Facebook and join Google, Amazon, etc., based on their personal interests and choices.
Salary offered for the job of Facebook Rotational Product Manager (RPM):
Generally, the salary offered to a Facebook Rotational Product Manager is around $120,958.
In the United States, the average compensation is $1,66,000.
The base salary consists of $119.111.
The stock grant included is $34,000, and the bonus given to Facebook RPM is $12,889.
Here is the approximate listing of the salary (2019-21) offered to the Facebook RPM employee in the following regions:-
| | | | | | |
| --- | --- | --- | --- | --- | --- |
| Company Name and Location | Level of the Employee | Compensation Amount | Base Salary | Stock Grant  | Bonus Paid |
| Facebook(Menlo Park, CA) 2019 | Rotational Product Manager(RPM) | $1,68,000 | $1,23,000 | $33,000 | $12,000 |
| Facebook(Menlo Park, CA)2020 | Rotational Product Manager(RPM) | $1,62,000 | $1,18,000 | $33,000 | $12,000 |
| Facebook(San Francisco, CA) 2020 | Rotational Product Manager(RPM) | $1,66,000 | $1,18,000 | $33,000 | $15,000 |
| Facebook(Seattle, WA) 2020 | Rotational Product Manager(RPM) | $1,69,000 | $1,18,000 | $33,000 | $19,000 |
Also read Who Owns Facebook? – Real Owner of Facebook
Facebook RPM Interview 2021, Salary, Complete Guide