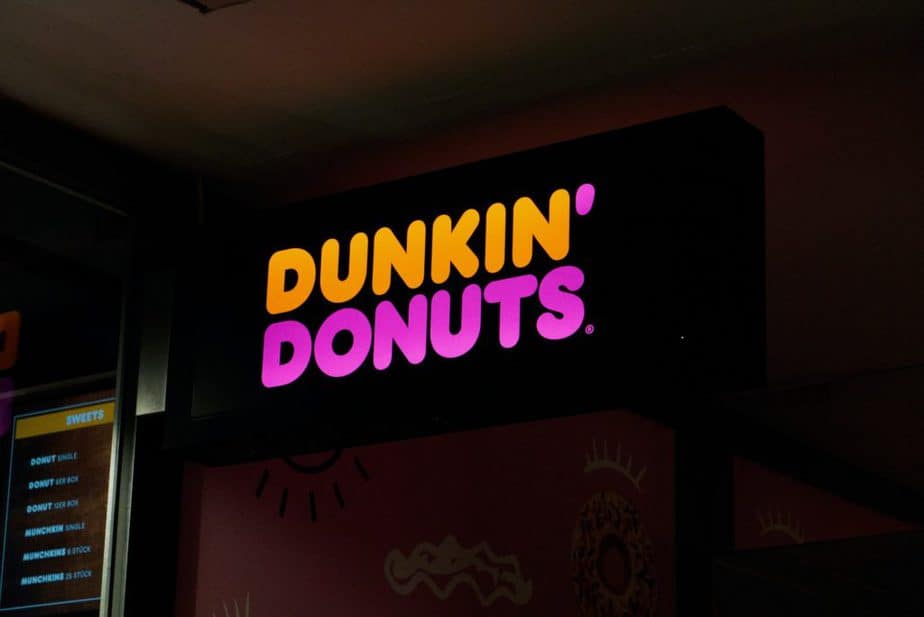 Dunkin' Donuts interviews are more laid back and easier to get through, but ample preparation is still essential. Even though you might receive the interview invitation, you must ensure that you wow your employer and secure your job. Here are some Dunkin Donuts Interview Questions.
We have prepared some sample interview questions and answers for a Dunkin' Donuts interview. It includes everything from primary and general questions about the franchise to complex problem-solving questions that you might come across.
Are Dunkin Donuts Interviews Difficult?
If we compare them with the difficulty level of other interviews in franchises, they are of average difficulty. But there are some tricky questions that you might not be familiar with. So to prepare for the interview, you have to refer to such questions.
Also, these posts may seem quite simple and easy to acquire, but since the work is ideal, there are many applicants for a single position. So to purchase the job, you need to prepare well and perform well in your interview.
Also, try to gather some basic facts and descriptions of the franchise before you appear for the interview. Many interviewees have experienced a question that asks them about the points they know about Dunkin' Donuts.
Dunkin Donut Facts
As mentioned above, many interviewees receive the question about Dunkin' Donuts quite often. So for it, you need to be prepared with some basic factual knowledge of the franchise. Below are some facts about Dunkin' Donuts that may help you answer the question in the interview:
William Rosenberg was the first to open a Dunkin' Donuts store in Quincy, MA, after it got founded in 1948.
It was first known as 'Open Kettle,' but he changed the name to Dunkin' Donuts in 1950.
Dunkin Donuts sells approximately 3 billion donuts every year all across the globe.
They also sell over 2 billion cups of coffee alongside other side menus.
There are approximately 12,000 Dunkin' Donut Stores globally and almost 9,000 in the US itself.
Dunkin' Donuts earns more from coffee than from donuts.
Dunkin' created the munchkins, a.k.a donut holes, which became immensely popular.
Dunkin' Donuts stores brew fresh coffee every 18 minutes, which is why their coffee is famous.
Dunkin' Donuts changed its name to Dunkin' since the owners wanted to redefine the experience beyond just donuts.
New York City alone has over 600 Dunkin' stores currently.
What to Keep in Mind During a Dunkin' Interview?
Apart from preparing some sample questions and answers for the interview, you also have to consider; justessentialcompetentSo makes first. However, solutions say worked, behave. These steps will ensure that your first impression is positive and the employer appreciates your attitude from the get-go.
Here are some things to keep in mind while appearing for a Dunkin' Donut interview:
Make preparations and practice your answer well before the interview. The more you prepare for the discussion, the better you will perform on the day.
Wear appropriate and professional attire for the interview. Clothes like a t-shirt and trousers or shirt and shorts for men are ideal. Similarly, clothes like dresses or t-shirts and trousers or jeans are perfect too. Make sure to wear muted tones and simple-looking clothes.
Switch off or put your phone in silent mode before the interview. Also, make sure that your devices do not cause a distraction while the discussion is going on.
Greet your employer with a smile and be confident in giving the answers. Be cheerful and friendly like you would be at your work.
Thank your employer for providing you the opportunity. Make sure to thank the employer after the interview is over as well.
Basic or General Questions
Basic questions generally include those that require you to provide details about yourself and your qualifications. These answers depend from person to person, so there is no set answer for them. You can answer them according to you.
Here are some general questions asked in a Dunkin' Donuts interview:
Could you tell me things you know about Dunkin' Donuts?
Give us a brief introduction about yourself.
Do you have experience in working at another store before?
What education are you pursuing?
Do you like to socialize, and are you friendly with people?
Do you prefer interacting with people or being in charge of other tasks?
Can you manage to work part-time alongside your studies?
Do you have a criminal record?
Can you work on busy weekends as well?
Explain your previous work experience if you have any.
As mentioned, they are basic, and you must answer them honestly. DO not say something that you might not be able to follow up in actions, just be yourself.
In-depth or Detailed Questions
The detailed questions will include a more complex question that will require many skillful answers. So to answer them, you can take a look at the sample answers provided here and then draft your answers accordingly. 
Note that these answers are merely sample ones and are not to use in the actual interviews. Make sure that you use these only as a reference and draft your answers. 
Why are you an ideal candidate?
Mention all your strengths and skills that you can put to use in the job. Also mention how hardworking you are and your style of working. You can even elaborate on why you are working to help them understand your motivation for working.
Sample Answer– I am a student who is passionate about working and want to earn while I study. I believe in doing everything I do wholeheartedly and like to put optimum effort into my work. I also believe in teamwork and like socializing with people.
Why do you want to work at our Dunkin' Donuts store?
Here, you can write everything that you expect and things that drove you to apply for Dunkin'. Whatever your expectations are financially or work-experience-wise, mention them all.
Sample Answer– Dunkin' Donuts is an employer that gives the best opportunities for college students like me. The financial support is a benefit, and I also gain work experience before I graduate too. 
Tell me about your strengths and weaknesses.
Be honest while answering this question and think well about it. While your strengths will be positive, being honest about your weakness will let the employer know that you are actively working on them.
Sample Answer– My biggest strength is that I am outgoing and love interacting with people a lot. My weakness is that I am not used to working under pressure. But I hope to gain more experience and improve my skills through this job.
What skills do you have for this job?
While you are preparing for the interview, make sure to note down some of your skills, strengths, and weaknesses. This way, you will mention and explain all your skills if you get asked this question.
Sample Answer– I have worked as a cashier a few years ago and I can deal with customers very well. Being a social person, I have no issues interacting with and assisting customers for long periods. I also know basic accounting and can handle bill-making, etc. 
What will you do if a customer is rude and incompliant?
It is a situational question in which your response will show how well you deal with potential problems in the store. Therefore, you should respond carefully to ensure that your employer is impressed.
Sample Answer– If a conflict occurs, I will first remain calm and wait for the customer to calm down. I will politely talk to them and try to explain the reason for the problem. After that, I will thank them for their understanding and apologize for the inconvenience caused, then solve the problem.
At weekends or rush hours, how will you deal with the workload?
Dunkin' Donuts employees need to be able to work under pressure. Being America's loved chain, rush hour and weekends bring waves of customers. Therefore, you must share how you would deal with the stress and work efficiently.
Sample Answer– Although I do not have much experience, I am still calm even under pressure. I will stay organized even when there are many people and try to quicken my pace as much as I can. Throughout, I will keep interacting with customers to ease the wait and help them in any way I can.
Can you work with an unfamiliar team?
Here, you have to mention how well you will mix in with other employees. Since the work requires communication and coordination between employees, answering well is a must. Next, mention the ways you will get closer and create good teamwork.
Sample Answer– I usually have no problem getting close to co-workers or even colleagues. I will make sure to approach my fellow employees and make efforts to get familiar with them. I will also increase communication in every way I can for better teamwork.
Did you ever have a dispute with a customer or a fellow employee? How did you handle that dispute?
By asking such a question, the employer wants to know your attitude while dealing with conflicts. It helps assess your problem-solving skills and how you will perform in the future. You can mention an incident in your previous job experience or an incident unrelated to work as well.
Sample Answer– While working as a cashier, my fellow worker and I once argued over cleaning after shift change. But we both took some time, then talked again when we calmed down. It helped us to decide a time and system that was agreeable for both and resumed working.
Why should I hire you as a Dunkin' Donuts employee?
In this question, you have to be careful how you frame your answer. The essence is to be confident but not seem pretentious too. You need to appeal your skills and show your employer why your work will contribute to their store.
Sample Answer– I have all the relevant skills required for this work with prior experience in customer service. I can become a helpful employee in your store and put my skills to use while I gain experience at work.
Do you have any questions or queries regarding the job that we could answer for you?
You could ask all your queries here and clear any doubts. If you have anything that you are unsure of or want to know about the job that you couldn't find online or in the job description itself, you can ask it here.
Sample Answer– I had a query about my future job opportunities after working for some time as a cashier. Is there scope for any promotions that I could receive if I perform well and show optimum performance? And how would I qualify for that?
Conclusion
Dunkin' Donuts employee interviews are relatively simple if you are well prepared. However, you should make sure you read some of our sample questions and form your answers say. This way, you will get enough practice for the actual interview.
Also, be sure to wear appropriate attire and have a positive attitude for an impactful first impression. If you ensure that you prepare for the questions, you will secure your position as an employee.
Frequently Asked Questions
What should I wear to attend a Dunkin' Donuts Interview?
You should wear clean and straightforward attire for your Dunkin' Donuts Interview. A simple T-shirt with jeans or trousers for males would be perfect. A simple dress or T-shirt with jeans or trousers would be perfect for females.
How should I prepare for my Dunkin' Donuts Interview?
You could look up some facts about Dunkin' donuts for your interview. You must also see some question examples and sample answers to prepare well.
Is Dunkin' Donuts interview easy?
Dunkin' Donuts interviews and questions are relatively easy since the posts are available even for students. But you still need to prepare well to outshine your opponents and secure your positions.
Dunkin Donuts Interview Questions- With Simple Answers