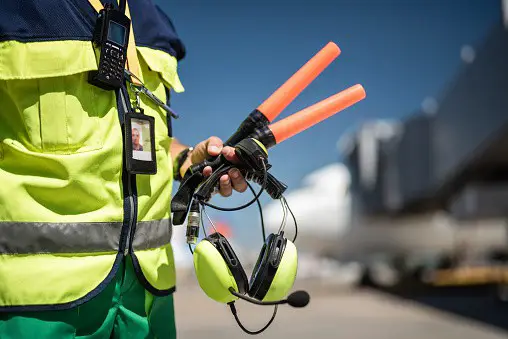 There are several questions an organization must ask and crucial information they must know when hiring a dispatcher as it is a minor but very important job. Some of these questions include questions on previous work experience, salary expectations, customer service experience, education level, etc. In this article, you can find top Dispatcher interview questions. Let's get started.
Introduction:
A dispatcher is a service worker who receives messages, transmits information, organizes the transport of people and the delivery of items from one location to another. There are several things outlined below that are important to know about the dispatcher service industry such as the various types of dispatchers and their functions, interview questions commonly asked for dispatcher positions, requirements to be a dispatcher, and a salary overview for a dispatcher job.
Types Of Dispatchers:
There are various industries that use dispatchers to transmit information, personnel and items. The types of dispatchers vary according to the type of job and industry. Some types of dispatcher include:
Transport dispatchers: This type of dispatcher organizes and monitors the transport of people, vehicles, and the delivery of items from one location to another. In this category, we have to transport dispatchers such as tow truck dispatchers who respond to vehicle and roadside emergencies, bus dispatchers who assign drivers to their vehicles and workload, monitor bus schedules and operations, truck dispatchers who monitor the pickup and delivery of freight, and other items over long distances, etc. 


Emergency Dispatchers: These are also known as 911 dispatchers and are people who receive calls and requests for emergency services such as medical aid, police services, firefighting services, etc. The dispatch is the first response to people in emergency situations and collects information such as the nature of the emergency, location, and then transmits the information to the relevant emergency service to ensure a swift response.


Airline Dispatchers: An airline dispatcher is also known as a flight dispatcher, aircraft dispatcher, or flight operations officer and is a person who plans the plane flight paths after accounting for several variables such as weather conditions, aircraft performance, flight destination stops, aircraft conditions, etc. This dispatcher gives advice to the pilots and crew on the following service and informs them of any adjustment to the flight path due to changes in the variables mentioned above. They work in the operations center and control room of the airport or airline.


Railroad Dispatchers: A railroad dispatcher is also known as a train dispatcher or rail traffic controller and is a person who works in a railroad company and is in charge of directing and facilitating the movement paths of trains from one location to another within a particular territory. The dispatcher is responsible for on-track equipment and materials that optimize train and crew operations. A train dispatcher may also be a crew dispatcher who is in charge of the physical crew and assigns them to trains according to a predetermined schedule and adjusts this schedule when necessary because of delays or other issues which may come up. This person also determines that the train and assigned crew are fit for duty according to labor laws and regulations.
Dispatcher Interview Questions
There are several general questions a company looking to hire a dispatcher must ask regardless of the industry or particular type of dispatcher in a request. These questions give basic and important information about the applicant and will help to determine if the applicant is generally suitable for the position. These questions include:
What is your highest level of education? A minimum of a high school diploma or equivalent certification such as a GED is recommended to ensure basic knowledge skills and an ability to learn. Higher technical degrees and university degrees are also an added advantage for the role.


Why are you interested in working as a dispatcher? Applicants should be able to give at least two reasons why they are applying for the position and convince interviewers how they would be beneficial to the organization if given the position.


Have you ever worked as a dispatcher before? Previous experience as a dispatcher or in a similar role is recommended but is not necessary where a training program will be provided for successful applicants. Previous experience reduces the burden of training and monitoring.


How well do you deal with working under pressure? Applicants should be able to display or convince interviewers that they can work well in situations requiring fast and emergency decision-making or high-pressure situations.


What are your salary expectations? Applicants should give a monthly salary amount they expect to be paid or a salary range they expect to be paid or are comfortable with. Companies usually have a salary range depending on location and this has been outlined below.


Describe a situation where you had to work under high pressure? Applicants should be able to give and describe scenarios where they had to work under high-pressure conditions. They should describe the intensity of the situation, whether they were able to successfully deliver and how they were able to withstand the pressure.


Do you have a criminal record or felony charge? Depending on the employment policy of the organization, it is important to know the status of applicants in regards to the presence or absence of a criminal record and the nature of the records if present. Applicants are advised to be honest about any criminal charges if they have been previously convicted.


Do you have basic knowledge of map reading or geography? Basic knowledge of map reading or geography is an added advantage in the role of a dispatcher. Applicants are advised to mention any knowledge, training, or experience they have in map reading and geography.


Do you have a valid driver's license? Applicants should have a valid driver's license and be able to provide sufficient evidence to prove that they possess one. It is a necessity when applying for the position of a transport dispatcher and a railroad dispatcher as these types of dispatchers should be able to operate the vehicles they will be in charge of and monitor.


Do you have any alcohol or drug-related issues? Applicants should mention if they have any prevailing drug or alcohol addiction or usage issues. Organizations have different employment policies and this is important information that interviewers should ask applicants. Drug tests are optional to ensure applicants are honest about their alcohol or drug usage.


Do you have any experience in customer services? Applicants should mention any previous work experience in customer service or customer care relations. Applicants should be able to display the ability to communicate with a customer in distress or under pressure and be able to remain calm and carry out their duties to the customer. Customer service experience is an added advantage to the role of a dispatcher.


Share an experience where you had to deal with a difficult customer or associate. Applicants should be able to describe a situation where there was a disagreement or conflict with a difficult customer, client, or fellow work associate in their previous work experience and explain how they were able to resolve the issue, communicate with the person in that situation. They should also describe how they would handle a hypothetical distress situation given by the interviewers.


Do you have any health conditions or disabilities? Applicants should state any health conditions that require specific care or working environment such as heart issues, physical disabilities, handicaps, mental health conditions, etc so that the organization is aware and can put it into consideration for the working environment and schedule if an applicant is chosen.


What makes you an ideal candidate for this position? Applicants should be able to give several reasons and convince the interviewer why they would be a good fit for the position. It is a good opportunity for applicants to show reasons and qualities they possess that would be a positive addition to the organization and show how they have the attributes the organization is looking for in a dispatcher.


Do you have any questions? Applicants can ask any question about the position, company, benefits such as health insurance or pension, work schedules, promotion policies, etc. It is advisable to ask a few questions to show a keen interest in the position.
Requirements For A Dispatcher Job:
Dispatcher jobs have various requirements depending on the institution and type of dispatcher required. However, there are general requirements to work as a dispatcher and these include:
Minimum of a high school diploma or any equivalent certification.
Technical training 
Ability to work in high-pressure work environments.
Experience in customer service.
Valid driver's license.
Adequate oral and written communication abilities.
Ability to multitask and work well in team situations.
Clean bill of health(no alcohol or drug usage issues).
Adequate customer service care or customer relations abilities.
Quick decision-making skills.
Willingness to work long hours, extra hours, and emergency shifts.
Adequate knowledge of Computer Aided Dispatch (CAD) software.
How Much Money Does A Dispatcher Make?
Zip recruiter estimated that as of February 2021 the average hourly pay for dispatchers in the United States is $16.78 and the national average for the yearly salary is $34,902 at approximately $17 per hour. There are also several cities that have average dispatcher salaries which are higher than the average national salary. This means that dispatchers in these cities get higher pay than in other areas and these cities are: 
San Mateo, California: $44,867 annually at $21.57 per hour
Richmond, California: $41,949 annually at $20.17 per hour
Stamford, Connecticut: $40,848 annually at $19.64 per hour
Bellevue, Washington: $40,789 annually at $19.59 per hour
Brooklyn, New York: $40,233 annually at $19.34 per hour
New Haven, Connecticut: $39,876 annually at $19.17 per hour
San Francisco, California: $39,649 annually at $19.06 per hour
Lakes, Alaska: $39,517 annually at $19.00 per hour
Brockton, Massachusetts: $39,474 annually at $18.98 per hour
Paterson, New Jersey: $39,143 annually at $18.82 per hour
What Are The Working Conditions And Environment Of A Dispatcher?
Dispatchers generally work in high-pressure and high-demand work environments with longer work hours but this varies according to the type of dispatcher and company or organization the dispatcher works in. Below is the typical work condition and environment of the different types of dispatchers:
Transport Dispatchers: This type of dispatcher organizes and monitors the transport and movement of people, freight, and other items from one location to another.  They usually work in the control center of transport or logistics companies and typically work forty-hour weeks but may have to put in extra hours in scenarios of heavy workload or emergencies.


Emergency Dispatchers: This type of dispatcher is in charge of emergency communication, transfer of information to required emergency services work in their particular jurisdiction or area. They usually work in police stations, health centers, and emergency communication centers that are called Public Safety Answering Points (PSAP). They have long working hours and often work even on holidays and for long shift periods, this is because of the emergency nature of their job.


Airline Dispatchers: This type of dispatcher makes plane flight paths after a careful study of the variables such as weather conditions that affect flight paths and is an adviser to the pilot and crew on the flight following service and any adjustments made to the flight path. They work under high pressure and at a fast pace because of the joint legal responsibility they share with the pilot for the safety of the flight. They usually work in the control room or center of operations of the airline or airport and work long and rotating shifts which include nights and holidays.


Railroad Dispatchers: This type of dispatcher coordinates and monitors railroad traffic and movement from one location to another within a particular territory, and are in charge of the physical crew, on-track equipment, and the assignment of the crew to their train or work schedule. They usually work indoors, in the office-like control room or monitoring centers of railroad companies or rail management organizations. They also usually work standard work hours with the occasional long shifts and holiday/weekend hours in emergency scenarios.
Also read Executive Assistant Interview Questions (+ Sample Answers)
Top 15 Dispatcher Interview Questions And Answers