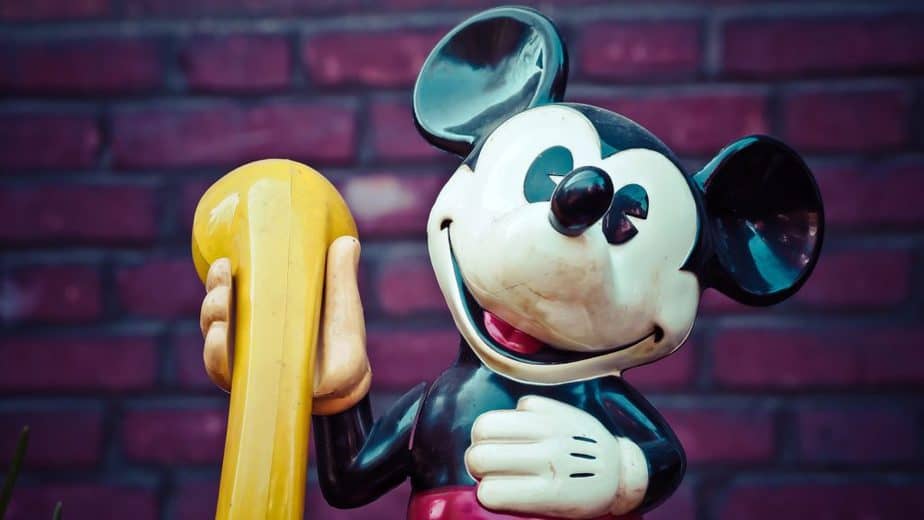 The interview rounds are terrifying for any would-be employee irrespective of the job profile. Even interview rounds of Disney stores can break a full-grown man into sweats. Let us look at the top 10 Disney Store Interview Questions and breaking them and analyzing them to the core.
About the Company
Disney store is a retail store for all the products related to Disney characters. It was at first a retail cum entertainment shop. The company has run multiple shops beyond its genre, like the ESPN-The store, and Mickey's short-lived kitchen. The first Disney store was inaugurated in Glendale, California in 1987.
Top 10 Questions & Answers
Take note that these questions may vary during the interview process. Here we are trying to give you a brief idea of what you will face inside the cabin or on google meet or skype.
What made you apply for this post in the store?
Concept: This is a stereotype question which you will get asked at any interviewing round for any company, yet one of the most crucial questions. Here the interviewer wants to hear what particular reason or reasons made you apply for this post. Besides, this question provides an insight into what kind of a person you are and how much your passion would benefit the company.
How to Answer: Try to answer it as simply as you can and make it relevant to the post you are applying for. 
For example, 
If you are applying for the managerial position, try to relate your adventure-loving personality and the challenges you will face to meet the company and store goals. 
If you are applying for a junior employee position, try to relate your efficient and persistent personality to meet the store objective.
How much acquainted are you with our work at the store and if not, how much are you willing to learn?
Concept: Here the interviewer wants to know how much you are used to multi-purpose work at the stores. Also, this will tell the interviewer how much you are willing to come out of your comfort zone and learn new things. This will also show how much you are ready to adapt to everyday challenges faced by the store members.
How to Answer: Try to answer this:
With your customer relationships development skills, like how efficient you are with the customers, their problems and needs.
How many projects you have accomplished and how many store goals you have met for the previous company that you have worked for, or during your internships. 
To Keep in mind, various stores deal with various products which serve their customer's purposes. If you don't know anything about Disney products, do your homework properly.
Try to mention how easy or difficult it is for you to learn new things and how much time you take to master them.
If you are hired today, what will be your first accomplishment?
Concept: Every company or store has certain objectives and goals set for its progress. The interviewer wants to know what are the priorities set by you that can benefit the store's progress. Also, this will tell the interviewer if you have researched properly on the company's objectives and goals and know them.
How to Answer: Try to answer this:
With complete honesty, any bluff would be detected instantly and henceforth reduce your chances of selection.
Your first accomplishment, if you are new to this field, should be to understand how the store functions from the grassroots level and make a connection with the rest of the old employees, and gain experience from their experience.
Work on a self-campaign and shortlist the most important elements to be discussed or changed, and the works to be prioritized.
If you have previous work experience, then making new connections would be the area you should focus mostly on.
What do you know about the Disney Store?
Concept: Here the interviewer wants to know if you are aware of the functioning of the Disney store. Since the products are related to the Disney characters, you must possess knowledge about them. If the customer asks for Elsa, and you bring them, Bella, that would make a bad impression on you. You need to be on the same level as the customers.
How to Answer: Try to answer this like:
Tell them how you had been a Disney fan all along and how you have aspired to serve the company since then.
Do your homework on what are the products that the store sells like, toys, clothes, homes & decors, entertainment, dolls, and other collectibles.
Tell them some of the notable characters like Mickey Mouse, Marvel comics, Monster Inc., Peter Pan, and many others of your choice which are popular among the audience.
Also, tell them, Disney store offers Disney visa cards.
What is your customer care philosophy?
Concept: The concept of customer care philosophy is simple. What are important aspects that would provide good customer service and would maintain a healthy customer relation? Here the interviewer wants to know your point of view on the aspects of customer care philosophy.
How to Answer: Try to answer like this:
Point out the aspects that enhance the customer-company relation.
Some important aspects of customer care philosophy you can include are quality, participation, compassion, communication, and convenience.
Apply each of them to create a customer-friendly environment weaving from your experience.
This job demands patience. How do you intend to handle a frustrated customer?
Concept: Here the interviewer wants to know that you understand the fact that customers, angry, happy, or frustrated, are the source of income for the company. Also, this serves as a test of your anger issues and level of patience.
 How to Answer: Try to answer like this:
Empathize with the customer and try to understand his situation.
Ask yourself, what would you have done if you were in his place?
Keep your calm and listen to the customer's problem and come up with a potent solution.
If required, apologize first. Studies show that the end of problems right after apologizing and it also breaks the rude mentality of the customer.
Tell us something about yourself.
Concept: Here the interviewer wants to know how you are handling the pressure in the room and if you are well rounded for the interview round or not. Too much exaggeration will spoil the answer while the too short answer will be bland. So, you have to keep a balance of everything.
How to Answer: Try to answer it like this:
Talk about your hobbies, skills, previous work experience (if any), and education. 
Keep the answer brief and to the point, as well as satisfactory.
Where do you see yourself in 5 years?
Concept: Another stereotype question that is often asked in the interviews. Here the interviewer wants to know if you have the desired hunger or ambition to be the better version of yourself or not. 
How to Answer: Try to answer like this:
Don't give a bluff, as it will sound non-realistic.
See their website, and find your ideal job position that you would like to apply to after you have gained experience.
Set a goal for continuous self-development.
What are your greatest strengths and your greatest weaknesses?
Concept: This is also a trick question where the interviewer wants to know if you have a clear assessment of yourself or not. Try to keep the answers as realistic as possible without exaggerating or lying.
How to Answer: Try to answer like this:
Your strengths should be that you are a quick learner, can handle pressure, and are good with customer care. 
Your strengths should highlight the job profile well.
Nobody is perfect. Everybody has weakness and there is no shame about it. Be honest but not as such so that in turn you get rejected.
Remember while mentioning weakness, also mention what are your efforts on overcoming it.
Why should we hire you?
Concept: This question is just to check your confidence and energy levels for the job. Also, by this, the interviewer wants to know if you are aware of your capabilities and are willing to dedicate yourself completely for the cause of the company.
How to Answer: Try to answer it like this:
Mention a few skills from your experiences and if you don't have one, share your hobbies that show your required skill.
Tell them you are serious and will leave no loophole in your work.
Remember, body language plays an important role while answering questions on confidence.
Conclusion
Thus, these are the top 10 questions that you might have the chance to encounter in the interview rounds at Disney. But remember, preparing the interview questions alone can't get you the job at high-rated companies like them. They look after every minute detail before selecting their employees. Always groom yourself for the interview rounds, perfect your body language, oral skills, confidence, and maintain eye contact while answering questions. 
Disney Store Interview Questions and answers