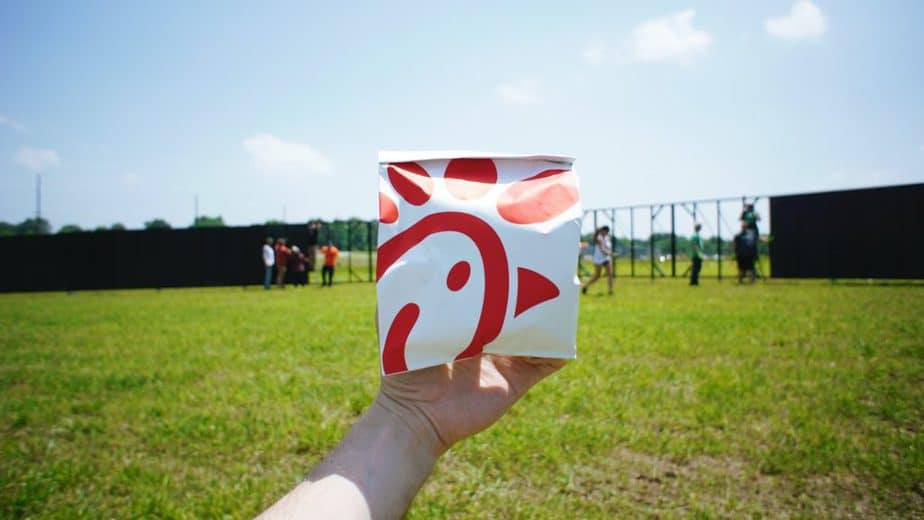 Chick-Fil-A is one of the best fast-food restaurants that one can go to due to the quality of fried chicken sandwiches and the taste of their sides. It has been a staple to the people who want quality and quantity for the money. They are one of the places if you want takeout food, or do not want to cook. A meal is all you will need to satisfy yourself. This article will let you know some Chick-Fil-A Interview Questions.
Working in Chick-Fil-A is one of the best ways to get experience, money, and community-driven people to help enhance your contacts and relationships. A lot of people have worked for this restaurant and due to their culture-driven attitude, it is mentioned that they are willing to close off on Sundays and provide their staff with much-needed rest so they can enjoy their personal lives as well.
Now if you have secured a job interview with Chick-Fil-A, it can be quite intimidating to go on with a company like them since their reputation already precedes them. That is why doing some research on their company policy, mission and values can help you get an upper edge over other candidates who just won the interview.
Even if you do not want to conduct research, just read a Wikipedia article about the company and you should be fine. Concerning the questions that are asked in the interview, we are here to help you get through them. 
In this article, we will help you answer some vital questions that the interviewer always asks the people giving an interview for Chick-Fil-A. These will be a guide point for you, practice giving answers and sounding confident since communication in any business is key and Employers are looking for confident people to run their companies.
Some Prerequisites
These questions will tell you what to expect in the interview regarding the job you are applying for. There are prerequisites to this article however, please consider the job you are applying for and thoroughly read the job description of the same.
Since a lot of the work you will do might be based on the things you do not know as a beginner it is better to analyze the job before applying. The best way is to find a job according to your skill set if you are just starting.
During the interview, be sure to dress well and submit yourself as a professional employee who grabs opportunities and is confident. Confidence is a key part of any interview, so be sure to let your best self shine through the interview and do not mince words. Be honest and do not lie, it can get you the job but not the guarantee of staying on it.
Carry your resume, CV, or proof of your experience, if you are applying for the first time, be sure to keep your educational details and make a resume. Dress professionally unless instructed otherwise.
Chick-Fil-A Interview Questions
One important thing for you to keep in mind is that you can use these answers but just change them according to your situation or qualification. That being said, these are samples and are just framed in a way so you can get an example of how you can answer in those situations. Be careful before you answer and think over your situation.
Why do you want to work at Chick-Fil-A?
There are many possible answers you can give to this question. For example, you can talk about the culture of the team and the people who like this restaurant or the amount of experience you can get in areas such as management, teamwork, and communication. But do not ever mention the money or the convenience that shows that you are not loyal, which is bad regarding the interview.
Answer: I want to work at this restaurant because it is culture and service-oriented to the customers rather than profit-related. I have worked previously in other restaurants and those environments were different from here. That is why I thought of doing something service-oriented and help the people get good food at affordable prices and help make their day by providing great and friendly service.
I also think Chick-Fil-A is one of the best restaurants that anyone can go to because of their service time, quality, and the quantity of food served along with the understanding and cooperation of the staff at the job. This will be a great opportunity for me to learn deeply about a company that is so different from the usual fast-food restaurants.
What can you tell me about Chick-Fil-A?
Since you are applying for a job in this restaurant it is normal for the interviewer to be asking you these questions. That is why it is a prerequisite for you to do some research ahead about the company you are going for since you will need to know about the mission, and values of the company, along with a little history and present state.
Answer: This restaurant cares about its customers by not only providing them with good food but great service, friendly employees handling every situation professionally and so much more. Also, Chick-Fil-A gives a lot of employees the proper benefits such as insurance and more facilities which motivate employees more. 
It says a lot about the company and sends a message that the company cares a lot about the customers as well as the employees who work for them.
Are you currently involved with any charitable organization or have done community work?
As we discussed earlier, this company is more concentrated on providing service rather than getting profit. So it is pretty much a given that you will be asked about the different ways in which you can contribute towards making people's lives better. Even if you have not done any community work, it is fine do not lie, it will make it worse.
When the interviewer asks you this question he is trying to see if you have a similar mindset as the company which is more service-oriented.
Answer:  I have not done community service but I have taken part in volunteering in the local sports league and children's hospital. It was during the pandemic and it was about making sure the people were comfortable in the sports league and the latter was about sending unused items for the hospital which has ties to the orphanage.
I have not done charity work before but I know that this company is well known for providing service for the community so I will try to help people through charity organizations from now on.
Will you be able to work well in a fast-paced and pressurized environment?
This is a very obvious question since popular fast-food restaurants tend to get a lot of customers during special occasions such as public holidays, the Christmas season, or during the holiday season. Working in a high-pressure environment will allow you to increase your concentration, communication, and team-building skills while also letting your limits.
It is a good way to practice working in restaurants if your focus is to go into the culinary industry, even if you do not want to it's a good way to keep your senses trained and skills focused.
Answer: Yes, I will be able to work in a fast-paced environment because of my volunteering history and my previous work experience in different fast-food restaurants. I was a cashier in my previous job and the dinner rush would always overwhelm me but I learned how to adapt and overcome the panic by organizing my mind and multi-tasking without losing focus.
If you have not worked before, answer like this. I will try my best and learn as quickly as I can so I can adjust to the fast-paced work environment and provide great service so the customer is satisfied with the food and pleased with the service.
What is the best thing on the Chick-Fil-A menu according to you?
There is no particular reason why they ask this question, but this is probably to know what you think of the food since you are coming to work with the company. It is very important, to be honest about what item you like since the item you mention will be an important factor of consideration.
The chicken sandwich, chicken biscuit, chicken nuggets, chicken strips, wraps, burritos, ice teas, and lemonade are some of the items that you can mention while going for an interview with the person. There are iced coffees and chocolate milkshake options as well if there are questions related to drinks.
Answer: I like the Chicken Sandwich the best since that is what this company is originally known for and has perfected the recipe throughout the years. The juicy chicken along with the buns and the sauce makes the burger feel juicy along with the iceberg lettuce that gives it a side of crunch.
That is why it is never bad to go towards a chicken sandwich since it's a classic and well-maintained product.
What will be the meaning of "Going the Extra Mile " for you?
This answer is very subjective as there are many possible answers to this question. You will need to ask yourself the question, how far are you willing to go for a customer to make them happy? This is good for the company as it identifies the people who have the same cultures and thought processes as you.
Answer in such a way that expresses your passion for working in the company but also gives a good impression in front of your interviewer.
Answer: Going the extra mile would-be to do anything in my power to make sure the customer gets what they want and leaves happily from the restaurant and with the intent to visit again. They must leave with the same intent as when they came into the restaurant by being happy and content with what they ordered and not having second thoughts about it.
Exceeding expectations is an important part of service and if a restaurant steps up and willingly provides good quality food with good service the expectations are raised, I want to perform even better than those raised expectations and make sure the custom returns home happy and satisfied.
What traits, according to you, are required to become a successful employee at Chick-Fil-A?
This question is asked to see what traits you view to see the best suited to your role and to determine what you view your job as. Make sure you recognize what duties the job you are applying for requires. It also lets them know what your strengths are so that you can further develop yourself as an individual who knows about his strengths and is willing to improve them.
The many important things that the employer will need to judge you as an employee are hidden in this answer.
Answer: The most important traits that any employee can use are teamwork, communication, and the ability to adapt to changes and persevere through bad days. These qualities are required not for an employee in a restaurant but leave any skill set employee or leader since these are basic qualities that are required in the workforce.
These qualities are the best traits that any person can use in their work-life so that the people around him stay loyal and happy to be involved with the person.
Some of the monotonous tasks will be repetitive, how will you keep yourself inspired?
This is a question to see how long you can do tasks without getting bored or frustrated. Getting frustrated and angry on the job will cause a mood shift among the employees and will affect the overall environment of the whole restaurant. That is why you will need to keep a calm mind in the restaurant no matter what is going on inside and outside the world.
Getting a solution to this problem can be subjective but you will need to find your way or words on how you will deal with this situation.
Answer: I will talk to all of my teammates and make positive conversations, and talk about their daily life. This conversation will help us make each other motivated, but also strengthen our bond which will indirectly help us get the service faster. If a task is left up to me alone I will try to listen to some music if it is permitted or will ask for a colleague to help me.
Since the job can be difficult to sustain for a lot of people, I need to make sure the people I'm working with are friendly and helpful.
What would you do if a customer is aggravated towards a coworker, what would you do?
This is pretty common in all of the sectors since all of the people working in the restaurant will have bad days eventually and you will have to step up if a customer is getting aggravated or does not calm down. This situation occurs more often than not since customers are very tired of their life and just want food quickly.
In these situations, you should understand their plight and cooperate with them so you can make the situation better.
Answer I will try to go over to the customer and get the attention of my co-worker first, then will try to listen to what the customer is saying properly. In most cases they will vent out all of their frustrations, that is why I will listen to them completely and make sure that they have vented out everything. After they are done, I will politely tell them the solution to their problem, if I cannot solve the problem myself I will guide them to the person who can help them.
In this way, I will try to make sure the customer gets what he wants and does not change the environment of the restaurant.
How long will you be willing to work every week?
Since a lot of the people do not have the time to work a lot in the restaurants, and most of them are college and high school students in this situation. It is possible that you will not be able to work more than 7 to 8 hours, generally, the work hours for a day last from a range of 5 to 8 hours, and if you have an hourly shift it is even better because you either get paid bi-weekly or weekly, all of it depends on the place.
Answer: I will be willing to work more than 6 hours a day since I'm still pursuing my undergraduate degree. So it will be good if I can work 6 days a week for 5 to 6 hours. I will be willing to work overtime on Saturdays since Sundays are a holiday. For now, this is the schedule I am aligned with. 
I can adjust to the different timings, that is why I will need your guidance to know what my timings will be and how we can compromise and come through with a time shift.
Conclusion
These are the 10 questions that are the most common regarding a position at chick-fil-a. The others will be a combination of the jobs that you want and their availability. Be mindful of your answers.
Chick-Fil-A Interview Questions- With Simple Answers