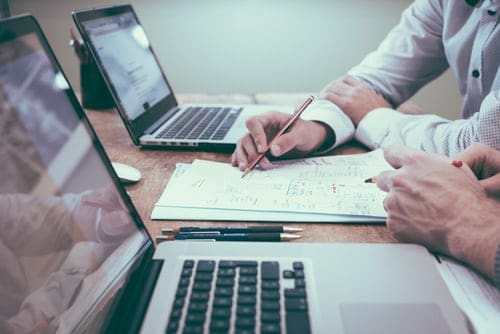 Behavioral Interview Questions Commonly Asked at the Google Interview with Sample Answers? Why do you want to work at Google?
Interviews are the most crucial part of the hiring process as they tell a lot about the candidate that a company is considering because up to that point, a recruiter only sees their resumes or maybe has a quick phone call with them. Successful interviews are all about asking the right questions from the candidates. Various companies, including Google, ask different kinds of behavioral questions from candidates to get a fair idea of how a candidate has worked in the past and how they will work in the future, and what areas they are working on improving. 
Behavioral Interview Questions At Google
Listed below are some of the most common behavioral questions asked by Google- 
Tell about a mistake done by you in the past and how it was solved?
Tell about a problem identified by you and how it was resolved?
Tell about the best boss you have worked under?
What accomplishments are you incredibly proud of?
Behavioral interviews are becoming an increasingly popular type of job interview. The hiring manager asks a candidate to provide some relevant examples from their past employment and how they particularly behaved in that situation. This interview's logic is that past performance is the most accurate predictor of a candidate's future performance. Behavioral interviews can be a challenging part of the hiring process because, unlike in technical interviews, we don't have right or wrong answers. By asking these questions, the recruiter tries to see the person you are, where your values lie, and how you will behave in a particular situation.  
Listed below are some of the things to consider while answering behavioral questions – 
Don't be negative. 
While answering a behavioral question, there might be situations where you are asked about a failure, a conflict, or challenging times from your past. So when talking about something that didn't go as it was planned, you still need to find a positive way of portraying it. 
Include "I" and "We" both.
Saying "I" too often would sound like you are not a team player, and using "We" too often can confuse the interviewer of what you have done during the project in question. So while answering, include both and talk about your own personal as well as team accomplishments.  
Be specific. 
Never overload your recruiter with more information than what is asked or needed to answer a question. So being succinct and specific to the questions asked leaves a positive impression about the candidate. 
Practice and Research.
Every behavioral interview demands the candidate talk about their education, work experience, some critical projects they have worked on, and why they want to join that company. So it is always advisable to practice and research about the company and make a list of your accomplishments.    
Let's have a look at some of the common behavioral interview questions asked at Google with sample answers – 
What is the reason for you leaving your current organization that you were working in?
While preparing for this question, you can talk about your personal goals and why and how you think working at Google can help achieve them. You can also include how the profile that you are being considered for can help you work on innovative technologies and how excited are you to work on challenging projects at Google. While researching the company, make a list of things that attracted you the most towards the company. There might be several activities or initiatives that the company might be a part of, which excites you to talk about how its long-term goal aligns with your individual development and career objectives. Hence, mentioning these points would leave a positive message in a recruiter's mind and portray that you have come prepared for the interview. 
Why do you want to work at Google?
Almost every job seeker looking for employment opportunities faces a very obvious question from their respective hiring manager, which is "Why do you want to work here or why should we hire you?" While this may seem to be a very common question, it can also be the deciding factor in selecting a candidate for the position. Hence, when hiring managers ask this question, there might be several reasons for that – to know if you are dedicated and committed towards the job, whether there is some bigger purpose involved and not just money, to see the motivation behind applying for a job, your expectations from the organization, whether you would fit in that job role and company. While preparing for this question, you must study what working at Google deeply is really like. Research and find out some of the products by Google that is your favorite and also talk about what are the things that you like about Google's work culture.   
How will you contribute and add value to the team after you join?
It's a general question for recruiters at Google; by asking this question, they try and analyze what different attributes you have and what you will bring to the table. At Google, hiring managers generally have various team matching exercises in which candidates are appropriately matched to teams based on hobbies, likings, skills, etc. To prepare for this question, research about the company and various activities it is a part of and show interest in becoming a part of these activities or initiatives. Recruiters are always searching for a candidate who can perform and fit in a dynamic role who brings with them energy and enthusiasm to work individually and with a team. 
Which one is your favorite Google product, how do you think it will perform in the future, and what would you want to improve in it?
This question helps to hire managers to understand your familiarity with what Google is doing and its offerings. So to prepare for this question, you need to specifically pick one or two products that are offered by Google that fascinate you the most and also prepare your explanation of why you particularly like that product and how do you think it is going to perform in the future and what could be the challenges that can come in its way. For example – One could talk about Youtube and then explain its shortcomings. 
Tell us about a time when you failed while undertaking a project?
It's very typical to have situations where you took risks while doing a project, and results didn't come to be the way they were expected. Recruiters at Google are very interested in knowing about times where you took risks, made mistakes, and how you handled those situations after that. They want to see if you are capable enough to address challenging problems and failures and how you deal with and learn from them. So to prepare for this question, think of a disappointment from your past experiences from which you learned something and possibly made things work for you and your team in the end. 
Share something about your accomplishments that you are proud of and why?
Being able to highlight your accomplishments is one of the keys to a successful job interview. When your hiring manager asks this question, they are interested in knowing what you have achieved and hoes it matters to you and how it impacted you in the long run. To prepare for this question, talk about your work ethic, core values and relate them with examples. Your description of accomplishments will also help to hire managers to evaluate whether your qualifications are a good fit for the position in question. So always keeping the position in mind, address this question. Also, emphasize practical skills that helped you succeed, a specific strategy that you implemented to achieve your target, talk about obstacles or challenges encountered by you during this time. You can also touch upon any useful knowledge or insights that you might have gained from it. 
Tell us about a time where you executed a new project or a task?
Through this question, your hiring manager is essentially trying to look at your clarity of thought, how well you articulate your ideas to make something meaningful. Recruiters will also like to know different problems that came in your way and how you solved them. To answer this question, pick up one or two significant projects from your experience that helped you gain something valuable too. Start by defining the project's objective or purpose, mention your approach, how well you implemented your ideas, and how successful you were in completing them. 
At every step of the interview, the candidate is tested on various parameters. These are just a few of the behavioral questions that are asked during Google's interview. Because of the importance of this round in the entire hiring process, a potential candidate should prepare a compelling answer to these crucial questions to nail the interview. 
also read: Best Second Interview Questions
Google Behavioral Interview Questions with Sample Answers