A barista is a person who prepares and serves beverages like coffee, tea, etc. A barista usually works at coffee shops and cafes, where they work with customers in a fast-paced, busy work environment. A barista is the one true calling of many people, especially the younger generation, helping them express themselves through coffee art.  Keep reading to know about Barista Interview Questions.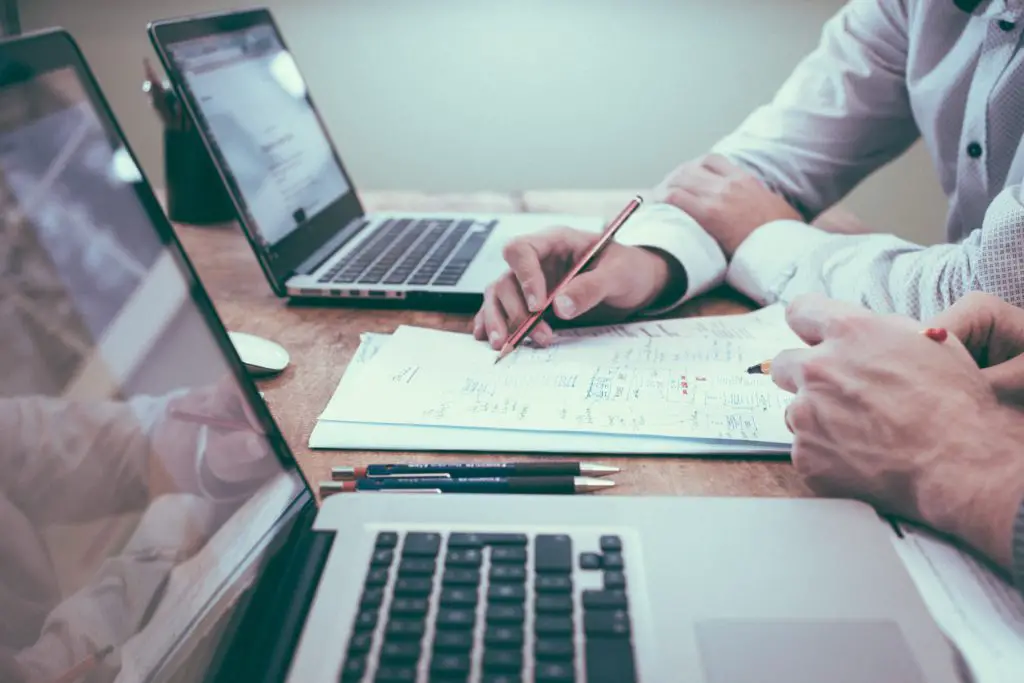 If you are someone who loves everything about coffee or just someone who is looking for a barista job out of necessity because you have been kicked around because of the economy, being a barista is a great job (especially if it is your first) and an amazing opportunity. It is exceptional for those people who wish to work alongside their school/college. 
Seeing how great of an opportunity being a barista is, one must be thoroughly prepared while appearing for an interview to be a barista. 
Being a barista requires a certain skill set which includes being able to work in a high-speed, high-stress environment, dealing with customers, working efficiently and managing multiple tasks at once. Attention to detail is also extremely essential in this job profile. Last but not the least, technical knowledge about coffee drinks and other beverages is highly required. And these are the topics on which most questions will be asked. 
An interview to become a barista is honestly, fairly easy. With the right attitude and the ability to deal with your everyday work environment, almost anyone can crack it. 
We'll hook you up with the most frequently asked questions in job interviews and a sample answer for those questions to become a barista, so you can get prepared and knock your interview out of the park!
Interview Questions
Here goes…
What Are Your Speciality Drinks? Also, What Is Your Worst Speciality Drink? 
Since you'll be appearing for a barista's job, the interviewer will expect you to know the basics of the job. You must at least know the difference between a latte, a cappuccino and a macchiato. This question also helps the interviewer to know about your skills, experience, self-awareness and your likes/dislikes. 
Sample Answer
"I have been experimenting with coffee for several years now. I have made several classic beverages to perfection. According to my friends, I make the best affogato, but I have been told that my cappuccino is world-class by a lot of my friends. However, I am really bad at cafe au lait because I never get the ratio of the milk right, it is either too much or too little."

Do You Have Any Experience Working With Professional Espresso Machinery?
Espresso machines are the essence of any coffee shop. However, they are a task to use, clean and maintain. These machines are expensive and the establishment would like to make sure that a pair of experienced hands handle their investment. Keeping them up to date also ensures quality drinks and the safety of the employees as well as the customers. The interviewer would need to know if you are all set in this department or if they'll have to teach it to you. 
Sample Answer
"I worked at a local coffee shop for 6 months, that job experience taught me everything I needed to know about espresso machines. Although their machinery was not the latest technology available in the market, it was still pretty close. At this job, we were required to daily clean our machines to maintain a clean, healthy and efficient environment.
For that reason, I am confident that I'll be able to work with professional espresso machinery smoothly."

How Does Your Personality Contribute To Becoming A Barista? What Are Your Strengths And Weaknesses?
This question is possibly the only question that is asked in every job, for every position, in all interviews. However, working in the service industry, this question becomes even more relevant as you will have to constantly deal with customers. Your personality will be the biggest factor in deciding how well or how bad you are in such an environment. This question also lets the interviewer know the level of self-awareness you possess, how well you will function with the other employees, how you will possibly deal with conflict and how do you work with constructive criticism. 
Sample Answer
"I am a very people-centric person, I love to connect with people daily. I am also empathetic and understand different perspectives. This helps me to be open to the viewpoint of my fellow employees and helps me to maintain peace at most times, thus, avoiding conflicts. I have also been complimented by my former managers for taking feedback and constructive criticisms well."

The Job Of A Barista Often Gets Repetitive, How Would You Handle That?
To some people, the prospect of a repetitive job sounds like a nightmare, while some thrive in a routine. This question requires you to introspect and know which one you are. Whether interacting with customers, making a variety of drinks and mastering them will give you a level of satisfaction that a barista's job wouldn't bore you. It is important to have a source of motivation and/or strong values that support your decision of working as a barista. For this question, you can discuss the objectives that you desire to attain in your life outside of work and your preference for routine jobs. 
Sample Answer
"I can see why some people would think of this as a repetitive job, but not me. I love interacting with new people, I can never get tired of it. To be honest with you, I prefer routine jobs, I like the feeling of going home with a clear head after a fulfilling day. Making coffee every day on top of that is icing on the cake. A pleasant working environment is important to me, and I enjoy the atmosphere and flow of your cafeteria."

Now For The Technical Aspect Of The Job, I Want You To Tell Me The Difference Between A Cappuccino, A Latte, And A Macchiato.
Not every customer will order a plain simple Americano for the road. Different customers order different drinks and a barista needs to be well versed in all of them. This interrogation lets an interviewer scale a candidate's familiarity with diverse coffee jargon and how to prepare signature drinks.
Sample Answer
"A cappuccino is composed up of an equal amount of espresso, steamed milk, and milk foam on top. A latte is made with less espresso and more heated milk, then topped with milk froth. You make a macchiato by filling it with espresso and then topping it with milk foam."

Customer Service Is An Essential Part Of Being A Barista. Describe Your Experience With It, If You Have Any
The ability of a barista to work with coffee machines and recipes is arguably secondary to the customer's experience of being served by him or her. By requesting a specific positive customer service experience, you can learn more about what the candidate values in that area. Asking for a negative example demonstrates self-awareness, a desire to improve, and provides insight into how the candidate handles client issues. Working at a coffee shop necessitates excellent customer service abilities.
Sample Answer
"I once assisted a customer in finding a replacement for a discontinued item she had ordered. I once left a customer waiting because I forgot about him. I apologized for the delay and upgraded his drink."
This question could be asked in multiple ways. For instance, how would you manage a consumer who was annoyed because of an error you made?; What constitutes good customer service? What would you do if your shift was understaffed and the line of clients waiting to be served became longer? How would you rate your overall customer service abilities? As a salesperson, how would you define yourself?

Why Do You Think We Should Choose You?
Like any other interview, here also an interviewer wants to see how sure you are of yourself, your skillset, and your abilities. They want to know what sets you apart and makes you the best candidate. To answer this, along with your skills and experience, you must specifically mention those aspects of your personality that connects to the skills required for the job you are applying for. So, for instance, the skillset for a barista's job would include a passion for coffee, a love for everyday interaction with people, detailed oriented approach to work, hard work, physical and mental ability to do the tough aspects of the job for long hours. 
Sample Answer
"Like everyone I was confused about what to do with my life. Every time I sat to think about my skills, and what I wanted to do with myself, I always ended up more confused. What I always knew was that I love coffee. The smell of it, trying new and different drinks, the process of making it, everything about it made my days better and my passion just kept growing. I am not saying that you must employ me for my appreciation for coffee. I bring other factors too that I believe would benefit your institute. I am a highly detail-oriented person, I am very creative and a people person through and through. I assure you after I am hired, this coffee shop will have more people in it than ever before."

How Would You Manage, If You Were Ever Late For A Shift?
The interviewer here aims to understand your dedication to the job, your values, and your problem-solving skills. The best way to go about this question would be to express your commitment towards the job, telling the interviewer that you are rarely late, and even if ever you are due to certain unavoidable circumstances, you would be asked to let the manager know, apologize for it and would never leave your fellow employees hanging. Your attitude is the most essential aspect of you during the interview so show the right one. 
Sample Answer
"I have consistently been on time for my school and my work always. I do realize that my absence will possibly lead to a lot of problems for others and that is why I always show up to work 30 minutes prior. However, in the unlikely event that something goes wrong, I will contact the manager as soon as possible to find a replacement or arrange the work of another partner. I will apologize to all my colleagues for the inconvenience caused by me and would pick the slack up of the work."

What Are Your Salary Expectations
This is where many hot shots lose their win. It's a MUST to be prepared for this question. You should do some prior research, learn about the company, talk to old and current employees, research the market wage, and get to know as much as you can. Even with all this knowledge, don't go first, ask your interviewer about the basic amount that is paid for the position you are applying to. If that amount works for you, brilliant, and if not, then you can negotiate. 
However, you must try to be realistic about your expectations and should not gamble/bluff with their negotiations beyond a point. 
Sample Answer
"Before that, I would like to know what is the basic wage that you pay to your employees at this level? …Although I am greatly thankful for what you are offering me, according to my research of the market and the skillset and experience I bring to your company, I believe that I qualify to receive a pay higher than what you are offering. Given everything, I believe a pay ranging from __ to __ seems appropriate."

Why Do You Wish To Work With "Us"?
This is one of the questions all interviewees must be prepared for. In such a question, it is best to go beyond the monetary benefit of having the job. The interviewer here is looking for a personal connection to the company, how the company aligns with your values and what makes you want to work for them.
Sample Answer
"When it comes to coffee drinks, your cafe has been my go-to place for a long time now. Because I have a strong preference for coffee-based items, I don't easily like any coffee shop and prefer to brew my own, but the coffee provided to me here always tasted like if it had been prepared by me, and I enjoyed it. It will be a wonderful joy for me to work for you to improve your efficiency and client base while also boosting your revenue."
Aside from these major questions, there are certainly other questions that have been asked during barista interviews. It would be helpful to go through them as well.
Do You Have Any Experience Of Multitasking?
"Yes, I have experience of working as a waiter, I would often work at handling the tables, taking orders, and getting them their dishes. That job required me to be fast on my fingers, be quick with memory, and multi-task. I learned that I can maintain nice conversations with people of all age groups and demographics while doing my job."

Why Did You Choose To Leave Your Previous Barista Job?
No matter what materialized at your previous job, don't bad-mouth your establishment, manager, colleagues. Smile, and explain what a great opportunity it was.
"I learned a lot at that job, the work environment was highly stimulating, the team and the managers were extremely helpful. However, it was time for me to move ahead and strive to work at an organization much more aligned with my values, so I could move forward at working on my goals."

How Good Is Your Memory? Can You Memorise Everything On The Menu?
"Yes, while working as a waiter, I was supposed to learn every item on the menu and more as part of my everyday work. This gave me a more individual and personal understanding of the clientele because I had more time to connect with my clients."

Since Your Last Barista Job, How Have You Improved Your Knowledge For This Position?
"Albeit a routine job, this position requires constant learning and growing. Since my last job, I have constantly worked on my latte art. To try to stay consistent and guarantee a good result, I even started my Instagram account to share my latte art. The growing following and the sweet appreciation of people speaks for itself. Other than that I have been learning to make different drinks from different countries, so I could get a glimpse into their culture."
Conclusion
Being a barista can be a high-stress, demanding profession that keeps you on your toes, but it has a lot of benefits, especially if you enjoy it.
If this is one of your long-awaited dream jobs or your first career, you'll need excellent interview skills to land the highly sought-after position.
If you use our list of questions and sample answers as practice, you will be as prepared as possible for anything the interviewer throws at you, and you will give the best replies you can.
Barista Interview Questions – Learn More