Amazon Interview Preparation 
Amazon is one of the largest organizations across the world. And it offers various job opportunities for skilled ones. The interview process for a non-tech job profile is not so difficult. But the hiring process can be challenging for the tech-related profiles. Let us know about "Amazon Interview Preparation".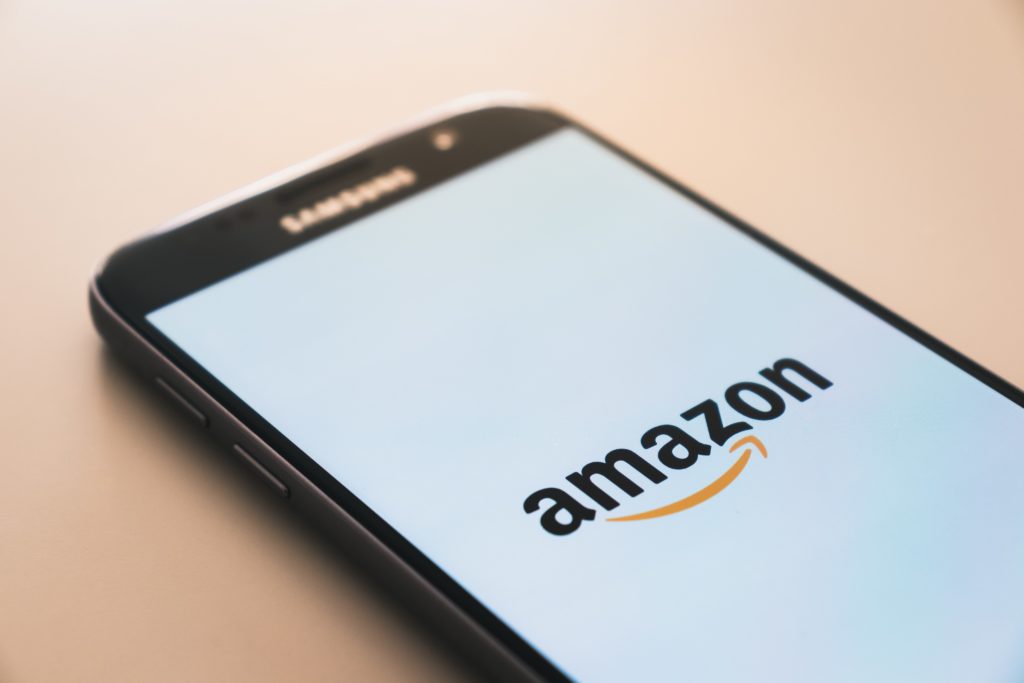 The official site of Amazon has suggested some Amazon Interview Preparation Questions. And here also we have listed some tips to prepare for the Amazon Interview process.
The interview process at Amazon is slightly different from other companies. They do not consider resumes or cover letters. One should have unique strengths and, the resume or cover letter should shine on their own. 
The Actual Amazon Interview Process
The recruiters are not bothered about reading it and shortlisting candidates from it. The core of hiring is dependent on a single practice. The one who relates them to the vision of the company. And is highly concerned with one thing that is 'Customer Satisfaction.
The time frame for the complete hiring process varies. It can range from a week to months. But it is completed in 5 months. There are different assessments test given for the profile shortlisted. 
The complete interview process comprises five steps. The first step is Screening. In this step, the recruiter scans the profile of the candidate. After this, the recruiter checks the candidate across all social media platforms. 
And the recruiter offers or mails the candidate to apply for the job. After this, there is an on-screen phone test. Then further tasks are assigned to them.
The 4 – Step Hiring Process
The Amazon 4-Step Interview process is as follows:-
On phone screen
Through video call
On-site location
Final offer 
On Phone Screen
Then they conduct 15 to 20 mins of on-screen assessments in which they take the resumes. In these assessments, there are some basic questions or a difficult task is given. 
It asks about your interests, how you fit for the job role etc. Questions related to your professional qualification or background are also there. Questions related to salaries can also be there. So prepare yourself.
Through Video Call
If you clear this phase then, comes the face-to-face interview mode. In this, a manager or someone of the same profile you applied for will be present and may test you based on knowledge and understanding related to the field in depth. 
In this round, the questions are mainly from the resume itself or general life. For example, 'Tell one event in which you failed and how you handled it?' Such tests are called behavior-related assessments. So, be prepared for such questions.
For positions related to technology, one has to be ready to code as they may ask you to write one for a given situation. Then you can also expect some questions on basic data structures and algorithms. So keep your device and other equipment such as pen, notepad, etc. ready. 
For the jobs, related to a product manager or general manager, there may be some questions related to strategy and planning. Like what you will do in a difficult situation or what you will do if there is a complicated case. 
Depending on the role you have applied for. So, prepare yourself with practical questions with some actual casework. For designers, there may be in-depth questions from your portfolio.
Protip Add some hyperlinks or working links in your resume or portfolio. As it may give you an edge and make your resume stand out from the others. If you are a coder be ready with an active Github profile with some achievements. 
On-Site Location
Then comes on-site assessments, where the candidate spends the whole day with the staff members. It occurs in Seattle, where the headquarters of Amazon is situated. There are 4 to 5 people who are there with you. They may be experts, recruiters, professionals, seniors, etc. 
Due to covid, there is no such physical meet happening right now but, in the future, such things can happen if the situation improves.
Protip Keep in mind that you are under constant observation. People are sitting inside, who keep an eye, listen to the tips and suggestions you are giving. The person is intellectually sound and gives you grades. So be professional and use your brain.
Microsoft also uses such tactics to check the recruits. You may not be knowing who the person is. But he or she is observing you and your activity. 
So be prepared for the type of questions you will be asked. You must be relevant and genuine, give some importance to your role, tell how you can add more value through your skills, be concerned about the customer. This is the most important aspect of the selection process.
After this on-site location visit the hiring persons conforms through a call within two days or one week. The salary is decided before that. If you are selected the recruiter will discuss other things with you like working location, joining info, etc. 
Final Offer
If you want to change some clause or condition then a separate committee will approve it and fulfill your demands and if you are ok with it then the hiring person will do the further procedure. But before joining there are some small tasks which you need to complete. And what are they?
Some More Assessment Tests
Do a writing sample. As Amazon is its frequent use of power points and as per the company's culture whenever any new ideas presented to the team number they are presented with the short memo style notice for their reading hence writing skills are important for all the employees working in the Tech and non-Tech sector.
A small technical assessment is done after completing the writing sample. After some online assignments are taken which are role-based exercises.For example how to deal with the customer if he or she is having a complaint.
Values Of The Company
Amazon has some guiding principles based on leadership which should be known by the employees working there. Some of them include obsession with customers, earning trust, Thinking big, having ownership, Delivering results and hiring the best, etc.
Behavioral Assessment Through STAR Method
Amazon uses a different method called the star method to conduct behavioral assessments. The Star stands for situation, task, action, and result. Every employee has to prepare any question in this format only.
S for situations where they have to describe a situation in which you are.
T for a task where you have to define a goal for yourself.
A stands for action where you have to tell the steps you have taken to resolve the problem.
R stands for a result where the outcome is discussed through the steps already taken or you think are necessary to take.
To unique qualities must be there in you as part of leadership skills. The first one is customer obsession that is to become consumer-centric. And resolve all the problems which they are facing. 
And the second one is to be goal-oriented align yourself with the visions of the company. Whatever position you are in, now you are a part of the company and have the ownership. So, try to focus on the bigger picture.
Questions For Non-Tech Profile
Here are some sample interview questions you can prepare to ace your interview selection process. 
Tell me when you took the lead role.
Tell when you took a risk and failed how you overcome a difficult situation. 
How you will motivate your team and make a collaboration or partnership happen 
Tell when you delegate the project or a task, 
Tell me when you solve a problem by using the relevant skill. 
Tell when you coached someone or mentored someone.
These were a set of general questions for a non-tech candidate.
Question For Tech Profile
Some sample set of questions If you are applying for the role of Technical or Project management 
Tell the matrix which you will use to drive the change. 
Tell about a feature that has many issues or due to which customers are facing a problem. 
Jeff Bezos offers you multi-million to put on a business idea, what it will be.
How will you form good relations with stakeholders or developers? 
Tell about a situation where you did not complete or finish a project due to time constraints and how you handled it. 
How would you improve performance with the help of existing resources? 
You may be given a dictionary and asked to find out the words that may be the same as words in the dictionary. Such words are also called compound words. 
Question For Manager Profile
Some more sample questions for the post of area managers 
What is Peculiar about the company Amazon 
Will you oppose your supervisor if he took the decision against the corporate policy and can often challenge the safety of an employee
Tell me when you were assigned a task and not able to complete it, and you were leading a group.
Tell when you resolved a group conflict.
What are the leadership roles which you heard?
What is your take on leadership?
To know more about the tips to prepare for the Interview Process. Check the official site of Amazon (https://www.amazon.jobs/en-gb/landing_pages/in-person-interview)
Suggestions To Crack The Interview
Just highlight how you exhibited your leadership skills in the previous company and how you are aligned with the vision of the present company. 
Focus on serving the needs through your skillset and expanding your horizon for further development. 
Also, talk about how much value you can add. Speak about the challenges you faced in the past and you overcome them. Tell how you bring results for the previous company. 
Don't be shy talking about your failures if any. give your best and tell everything correctly without any fake information or lies.
Amazon Interview Process 2021
All the Interviews conducted in the company are being done by following the covid guidelines. A few times back there were some tasks given where physical presence on location visit was a must. But now it is not done. 
Instead, it is being conducted virtually by the company. Amazon offers complete freedom and flexibility to choose from where to work. There is no fixed rule to work at any fixed place or in the office.
The questions which were asked are made more practical like for a tech-related job one needs to code in front of the recruiter and show the change live on screen. 
For managerial profile the personality type of a candidate is given much importance like handling a difficult situation, solving a problem. Real-world case scenarios are given to the candidates. And through this way, their knowledge is tested.
Amazon Interview Preparation Books
Two good books which can help in acing the Amazon Interview Preparation are:
Cracking the coding Interview by Gayle
Amazon Interview preparation by Henry Bailey Laakmann Mcdowell
Both of them are available on the official site of Amazon. You can check them and prepare from them.
Tips And Tricks To Crack The Interview Process
For tech-related job profiles, one has to be prepared for coding-related questions along with situational and behavioral questions. Have a good knowledge of recent changes, innovations, and technology, etc. 
Be prepared with all the data structures and algorithms they should be on mouth. Be ready with your system as you may be asked to code live and show the results to the recruiter.
Various sites prepare a candidate for Amazon Interview Preparation. Someone who wants to prepare can take the mocks or practice questions and can prepare. 
It will boost the confidence level before the final interview. One such site is Geeks for Geeks where the experience of the people already working there is shared along with the interview and selection process. 
The official blog of Amazon has listed all the processes and the expectations they have from the candidates who are applying for the job at Amazon. 
Other than this be smart and wise enough to listen and understand the question properly before answering. Don't be in a hurry. 
Read the company values and understand them before going for the final interview. 
Prepare an answer for some basic and general questions as you can expect them anytime. For example how you can elevate the company, how much value you can add through your work, what makes you different and how do you fit for this role, etc.
It becomes easy when you are already prepared for the interview process. And know how to answer them. Give some mocks before giving the finals. Then it may be easy for you. Don't just be blank. Answer whatever you know and what you can do.
Conclusion
Now we have learnt "Amazon Interview Preparation", Amazon is one of the most popular tech giants in the world. And so, it does not ask tricky or miscellaneous questions like brain teasers or maths problems. But it does focus more on work-related knowledge and skills. So prepare yourself accordingly.
Frequently Asked Questions
Q.1) Are interviews at Amazon quite hard?
Ans. The interview at Amazon can be intimidating and time-consuming. They test you through several means and assessments. But the best part is all the assessments are quite helpful and focused upon your strength and weakness. 
Q.2) How many rounds does the Amazon interview conduct?
Ans. There are in total five rounds in which the complete process of Amazon interview is conducted. These include:- 
Screening – This is a very short and straightforward process. The recruiters scan you across the internet. Analyze your past works and achievements and if they find suitable they may contact you to apply for the role. And ask you to just answer some basic questions about your interest or hobbies. Your resume will also be asked in this process.
Phone Interview – It is the next step in which there is a short call. Where you will be asked about knowledge in the related field. Your strengths and weaknesses. How you handle problems etc.
Video Interview – After this, there is a face-to-face interview. Here you can expect your peer working in the same role to ask you some in-depth questions about the work. The person can be an expert or senior but his/her remark matters the most. So keep in mind. You need to be well equipped and well prepared as the person may ask you to code on the spot and show the results.
On-site visit -Here you have to visit the physical location of the office and here you will observe and evaluate for example your level of seriousness, questions which you ask, etc. You have to spend one complete day in the office along with 4 to 5 people.
Final Offer – If you were able to impress all of them then you will get the final call asking about your working hours, salaries, and other things.
Q.3) Does Amazon call or email the Job offer?
Ans. After all the process is complete recruiter calls the candidate to discuss further requirements such as salary, working hours, location, etc. Email the candidate to apply for the role followed by some on-screen assessments.
Amazon Interview Preparation -Know More