Introduction
 For most, "Are you a team player?" is a simple question that requires a simple answer with 'yes' as the preferred choice. But it is advisable to spend time understanding the importance of it before submitting the response.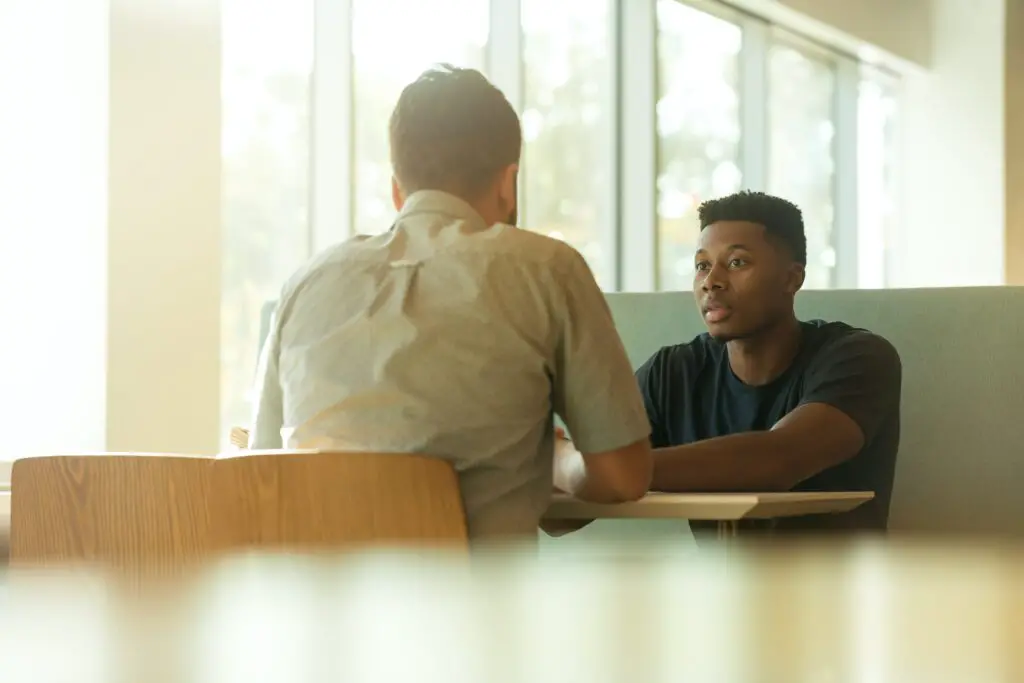 Are you a team player?
 Like all things that appear simple but have had a challenging journey, this question, too, has a deep-rooted meaning. To answer the above question, we can assess it from a Doer's point of view and the other from a 'Receiver's. Any organization will consider both these points of view during the performance evaluation of employees.
As a Doer, each approaches a task to deliver something as part of a larger plan. 
As receivers, the quality of their work will immensely depend on what the Doer delivers.
Let's review a few different work approaches and their impact on the overall team result and career growth.
Situation 1
 The Boss or Manager briefs a team and distributes the task to each team member, keeping in mind the end goal.
Doer A- An enthusiastic person jumps into action immediately and completes his task. But he overspends as he did not take notice of the budget split.
Receivers– The team admires his enthusiasm. They even appreciate the quality of his work. But, because Doer A approached the work as a solo operator and spent most of the money, the rest of the team either could not complete their task or submitted shoddy work due to the lack of funds.
Doer B- An amicable and caring person who is the live wire of the team, approaches the work very casually, and misses all the deadlines! 
Receivers- In this situation, the entire team is thrown into disarray. Some team members avoid confronting Doer B because of their friendship, while others vent their concerns to colleagues from other departments. Possibly someone from the team may directly or anonymously have let the Boss or the HR Team know about Doer B's lack of commitment. As a result, all this will lead to a waste of precious time and energy and missed deadlines. 
Doer C- Extremely good at his job. Even help others within the team. But he ensures that the Boss knows about it and makes himself seem irreplaceable. 
Receivers- The team start to distance themselves from Doer C professionally and socially. They may avoid involving him in team planning and brainstorming sessions. 
Doer D- Post the briefing, he cajoles everyone to plan as a team. Without hesitating, Doer D helps the team take stock regularly, plugging all the holes to avoid hurdles. Doer D does not hesitate to seek advice when required from co-workers who may be better than him at the task. More importantly, he alerts a colleague should he notice any error privately and without humiliating the individual in front of others. Also, Doer D is equally receptive to advise or criticism from the team members and agrees to course correct ungrudgingly. 
Receivers- Doer D manages to lift the team's spirit to work together. There is very little friction within the group. The final product meets all the deliverables and passes all quality checks. 
Now, imagine yourself as any of the Doers mentioned above and list the kind of feedback you can expect which will impact your promotion, increments, and career growth.
HR Assessment feedback:
 An employee's personality traits come into play during performance reviews of workers in any organization. Most HR Teams assess an employee based on their respective work and contribution to the profit margins. In addition, they will also consider what the co-workers have to say about his contribution as a team member. Listed below are potential assessment results.
Doer A- Hard-working, Lacks attention to detail, Enthusiastic, Lacks leadership qualities, Solo player.
Doer B- Lacks leadership qualities, Non-cooperative, Lack of accountability, Not motivated, Non-team player, Friendly.
Doer C- Self-driven, Proactive, Excellent worker, Pays attention to detail, Bottom-line driven, Lacks communication skills, Selfish.
Doer D- Compassionate, Exhibits leadership qualities, Cooperative, Team Player, and conscientious worker.
Situation 2
 While the above scenarios apply to team members, the question also applies to Team Heads, Managers, and Bosses as team members at a macro level. Their approach to work will directly impact the teams they lead and how their teams' perception within the organization. 
Let's analyze how their personality traits contribute towards them becoming an effective Boss or Manager or Team Head.
Boss 1- He is very organized but constantly micromanages the team. Often gets caught up in the systems and processes. He does not pay heed to details at the macro level. 
Receivers- The team invariably misses deadlines because they cannot make decisions. Unless they get approval from their Boss at every step, they cannot progress. 
At a management meeting, Boss 1 rarely can showcase his team's work positively. 
Boss 2- He is extremely well-versed in the company's work and has spearheaded some pathbreaking projects in the past. He looks forward to organizing brainstorming sessions for the team and arriving at a roadmap democratically. He thrives at exploring new ways of approaching an assignment without hampering the deadline or the profit margins. But his adventurous style has its limitations too. Boss 2 can visualize the team's operations from a macro level. If he sees the innovative approach working to deliver the results, he will not pull the plug on it. But, if he notices the team heading towards calamity, he will pull in the reins at the right time, advise the group, provide solutions, and then collectively decide how to move forward.
Receivers- The team looks forward to working and thrives under pressure. Confident that they will get their due credit, each team member stays focused on the job and does not have to worry about succumbing to favoritism within the group.
At a management meeting, the super Bosses invariably look forward to seeing the achievements of Boss 2. 
Boss 3- He is a rank outsider from another industry brought in by the management for disruptive purposes. As a result, not only does he have to deliver on the commitments made, but he also must learn on the job. To do so, he leans heavily on his team to learn about the organization's product, workings, systems, and processes. 
Receivers- The team may feel dejected and demotivated by the fact that they must report to someone who knows nothing, and yet he draws in a much salary than them. It is also possible that a dynamic team falls apart since the Boss has no clear directions or concrete suggestions.
At a management meeting, there is much hype created around Boss 3, and everyone looks forward to seeing his out-of-the-box approach. Given that he spent all his time learning about the industry and job, he could not manage or guide his team. As a result, he has very little to present to the management.
Boss 4- Does not spare any opportunity to let everyone know that 'it was his idea.' But, in reality, he is incapable of making decisions or coming up with an idea or innovation. However, he is shrewd enough to take ownership of all the work done by his team.  
Receivers- The team may initially suggest a few good ideas, but once they realize they will get no credit for it, their contribution to good ideas will stop. As a result, mediocrity will be allowed to thrive.
At a management meeting, Boss 4 will put forth suggestions and ideas given by his team, claiming to be his. But will not be able to completely back it with sound analysis or explanations due to lack of knowledge.  
HR Assessment feedback: 
Like all employees, Bosses, Managers, and Team Leaders also undergo a performance assessment by the Super Bosses. In most HR Management case studies, one of the most common reasons given by employees as the cause of resigning is due to their Bosses, Managers, and Team Leaders. 
Let's slip into the shoes of each personality mentioned above and list expected feedback from the team and their Bosses.
Boss 1- Micromanager, Has trust issues, Not a visionary, Lacks Leadership quality, Not bottom-line driven, Not a team player. The reason provided by star performers for the resignation was the lack of leadership qualities of Boss 1.
Boss 2- Critical thinker, Solution Finder, Compassionate, Supportive, Innovative, Delivers beyond expectation, Takes ownership of team mistakes, Does not indulge in the blame game, Attracts good talent from within the organization and externally, Excellent communication skills, Bottom line driven.
Boss 3- Lack of industry knowledge, Slow learner, Lacks communication skills, Lacks motivational skills, Lacks proactiveness, Is non-innovative, Suffers from self-doubt, Is non-visionary, Is not a problem solver. The resignation of star performers from the team was due to his lack of leadership qualities and industry knowledge. 
Boss 4- Self-obsessed, Megalomaniac, Lacks leadership quality, Uncompassionate, Not a visionary, Lack of initiative, Zero contribution. The resignation of star performers from the team was solely due to Boss 4's selfish attitude and non-team player qualities.
Conclusion
Hence, the simple question, 'Are you a team player?' cannot be answered without understanding its impact on your career. Invariably in the long term, each team member's approach to work will be exposed, affecting their career progress positively or negatively. And in the modern world, companies are known to undertake referrals and cross-checks from previous employers. Therefore, an individual's contribution as a team player in previous jobs may affect a potential job opportunity.
Frequently asked questions-
List some of the attributes of a good team player
Answer: Good Listener, Open-minded, Excellent Communicator, Problem Solver, cooperative, Critical Thinker
How to effectively answer, 'Are you a team player?'
Answer: The best way to answer is first to assess the job profile at hand and list your strengths and weaknesses. Next, highlight attributes like leadership qualities, a sense of commitment, attention to detail, time management, and excellent communication skills, amongst others, that will aid a team.
How best to answer, 'Are you a team player' during your first job interview?
Answer: Potential employers will consider organizational capabilities and initiative demonstrated in school or college projects and events.
List sample attributes HR Teams use to judge an individual as a 'Team Player.'
Answer: Good Listener, Compassionate, Critical Thinker, Problem Solver, Communication Skills, Leadership Qualities, Friendly, Helpful, Ownership, Open to Suggestions, People Skills, Proactive, and Thinking out-of-the-box.
Provide a sample answer to the question, 'Are you a team player?'
Answer: Given my experience and industry knowledge, I take complete responsibility for the job assigned to me. Keeping in mind the deliverables and deadlines, I also factor in time to explore innovative and effective ways to execute the task that will contribute to the team's goals and deadlines without dampening colleagues' spirits.
Are you a team player? – How to answer?