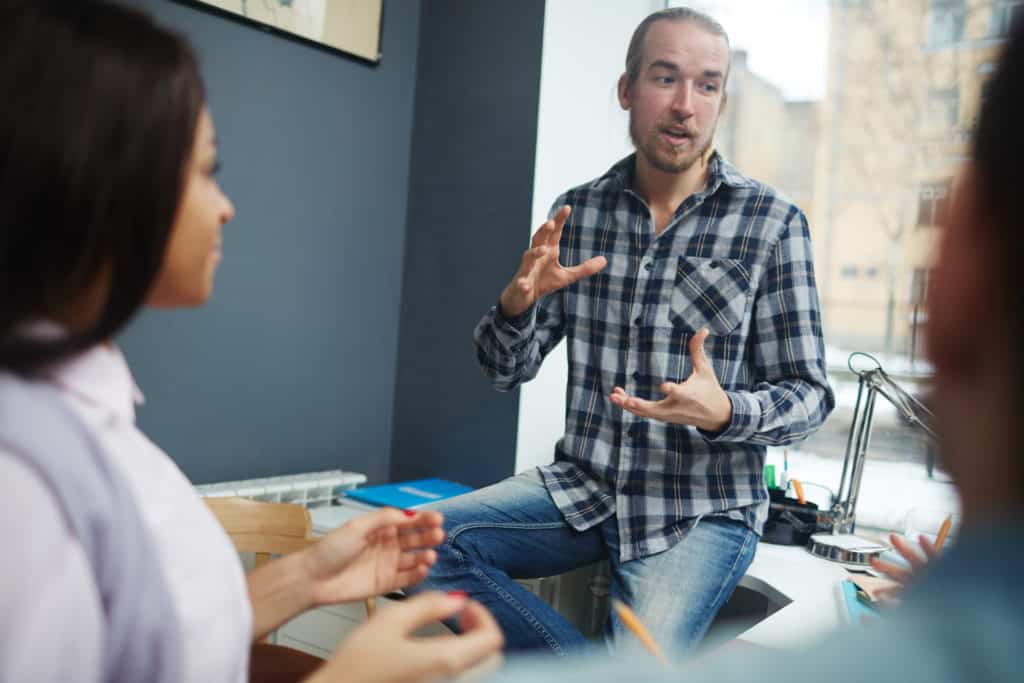 Introduction
Training is a crucial skill to master, and an apprenticeship can provide you with the right opportunity to polish your skills under the guidance of experienced individuals. But if you have a scheduled interview for your next apprenticeship, it's obvious to feel nervous about the questions. So we have a list of frequently asked Apprenticeship interview questions for you in this article to help you prepare for your interview. 
Sample Apprenticeship Interview Questions (With Sample Answers) 
Why do you want to get this apprenticeship? 
The Demand of the Question: This straightforward question is designed to check if you are interested in the apprenticeship or not. Show your enthusiasm and relevant skills for the opportunity. This question is vital because the interviewer wants to confirm if you are excited about the role. It will help if you research in advance about the apprenticeship and the norms of the company. 
Model Answer: I want to get this apprenticeship because I want to polish the much-required field skills. This training will help me work on my communication skills and other related skills like teamwork, cooperation, researching, etc. (The skills can differ according to the apprenticeship you are applying in). Your company can provide me with a great opportunity because it is well-known for an apprenticeship-friendly environment and gives preference to people like me who want to learn and grow. 
Why should we offer you this apprenticeship? 
The Demand of the Question: You have to tell how you can add value to the company through your apprenticeship. You need to be familiar with the requirements and skills that they are looking for. After understanding what the role is all about, you have to write down your relevant skills and experience. 
Model Answer: This apprenticeship requires great teamwork and dedication, and I have demonstrated teamwork skills in my previous projects and sports. I put in great efforts and being the field of my interest. I will work with dedication. 
What are the weak points of your personality? 
The Demand of the Question: The interviewer wants you to be honest and tell some negative points of your personality and how you are trying to rectify the same. Never say that I don't have any weakness. Don't think that telling weaknesses will reduce your chances of selection. 
Answer: The prime weakness of my personality is that I overthink a lot. But I am trying to overcome this problem through meditation. 
What are your plans? (Where do you see yourself in coming years?) 
The Demand of the Question: Through this question, the employer wants to see a motivated and ambitious side of your personality. You have to give this answer based on your skills and the challenges you expect. 
Answer: Since I have a great interest in criminal law, I would complete my criminal law degree in the coming years. Through my passion and hard work, I will become a renowned criminal lawyer. In the coming years, I see myself arguing for the right cause in front of the jury. 
Would you be able to balance between studies and apprenticeship? 
The Demand of the Question: You have to give an affirmative answer about balancing the two. The apprenticeship will require a certain amount of time from your side. It will help if you refer to your ability to balance between two tasks simultaneously in the past. This will create a positive impression. 
Answer: Yes, sir, I would balance my studies and apprenticeship through proper time management. In the past, I effectively balanced my studies and sports tournament and excelled in both. I can use the skills from my education and use them to bring efficiency to this internship.
Do you have any prior experience in this role? 
The Demand of the Question: You can either say yes or no based on your experience. If you have worked in a similar role in the past, you should mention your duties and how you were commended for your work. However, even if you don't have any prior experience, you can use it to your benefit and say that since it is your first apprenticeship, you are excited to put in great efforts to make it the best one and leave an impression. 
Answer: Sir, I have worked in a similar position in ABC Co. In that role, I attended customer calls, and I had to address their queries. By coordinating with my seniors, I provided commendable customer service, and my seniors appreciated me for timely response and effective coordination. 
Why do you think apprenticeship is important for you? 
The Demand of the Question: In this question, you need to show that your curiosity to learn drives you to do an apprenticeship rather than a job. You have to describe how your apprenticeship would add to your knowledge clearly, and why didn't you stick to theoretical knowledge? 
Answer: Sir, I chose an apprenticeship rather than a job because I want to polish my skills before moving on to a job. My education has given me ample knowledge, and now I want to apply it in the field. Through an apprenticeship, I would get a learning environment, which will help me build a strong foundation for my future career. 
Will you complete the apprenticeship to the required standard? 
The Demand of the Question: The employer here wants to know if you have professionalism for an apprenticeship. You have to assure them that you don't leave anything in midway. Since you are passionate about learning and applying the skills, you will work hard to leave an impression. 
Answer: Yes, sir, I will complete the apprenticeship to the required standard. Although I am new to this field, I know that I can succeed if I put my best efforts into my apprenticeship. Therefore, rather than doing only the minimum tasks, I will seek every opportunity to learn and bring excellence to my work. Therefore, you can be sure to get a trustworthy and hardworking candidate in me. 
What are the skills that you will focus on during apprenticeship? 
The Demand of the Question: This is an industry-specific question, and you have to answer according to the relevant skills of the industry. Certain skills are common, like work ethics, problem-solving, teamwork, etc. 
Answer: Sir, my overall aim is to learn and apply all the skills. So I'll try to grasp everything that I can. I would specifically focus on developing work ethics and problem-solving skills. Besides this, I would try to learn all the relevant skills to make me a competent employee. 
Would you like to ask any questions from us? 
The Demand of the Question: This is often the last question, and through this, they allow you to address your queries. So you should be prepared in advance with what you should ask them. 
Model Answer: I would like to ask a few questions: 
Do I need to follow any particular dress code? 
How much expected time would this apprenticeship require? 
Can I expect a permanent position after the end of my apprenticeship? Etc. 
Conclusion
Interviews can be challenging, but you can ace any apprenticeship interview with confidence and presence of mind. Listen to the question properly, take five seconds and answer it confidently. If you are unsure about something, you can tell the interview confidently. Make sure to portray yourself as the best candidate and stay calm. 
Here are some other practice questions for you that you should be prepared with before the interview: 
Q1: Introduce yourself. 
Q2: What are your strengths? 
Q3: what do you feel is your major accomplishment so far? 
FAQs
What is the minimum period for an apprenticeship?
An apprenticeship must be at least twelve months to give you on-site and off-site training. This period can stretch according to the apprenticeship you are applying in and how fastly you learn. 


What are some of the tips that will help in acing apprenticeship interviews? 
You should be prepared with your relevant skills and experiences for the apprenticeship, in advance. Research about the company and know minute details like the establishment date, the kind of tasks, any major achievements, etc. You should be clear with why you have chosen to do an apprenticeship and why in the given company. Stay Confident and dress properly. Make eye contact with the interviewer to show your confidence. 


Should I be nervous about my upcoming apprenticeship interview?
Although interviews can make you tense and anxious, there's no need to feel nervous. Try to prepare yourself thoroughly and stay relaxed and confident. 


What is the best method to prepare for an apprenticeship interview?
The best method is to research the industry, talk to some people who have earlier worked there (you can use LinkedIn for this purpose), understand why you want this role, and prepare some mock questions. 
Apprenticeship Interview Questions- With Simple Answers