Today is a generation of smart gadgets and devices. From a slipper and a toothbrush to railways and cars, they are running and performing tasks on software that is designed. Software is a machine mechanism, a set of rules of things that the gadget or any product has to do. Software has become one of the necessities to run our lives smoothly. Today, our entertainment, work, projects, and even big companies solely depend on software. If there is the slightest error, a company or even a person gets huge losses. Today's software engineers are well trained and fully educated to avoid this. Let us see some Interview questions of Software engineer in Apple.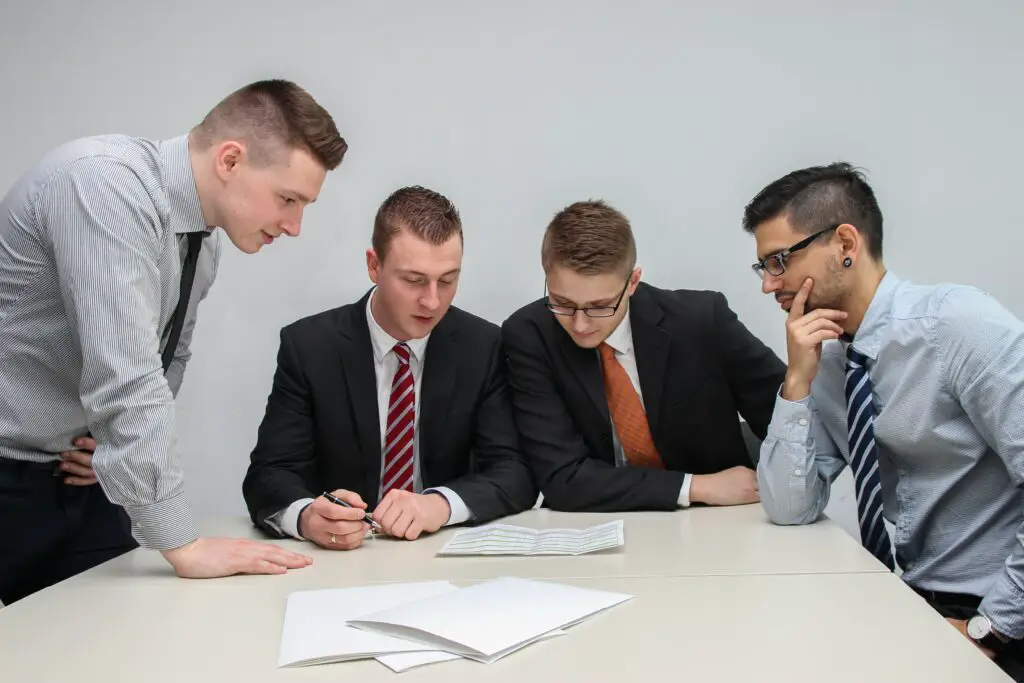 Apple Software Engineer Interview Questions
The interview round comprises mainly three rounds and each round is the elimination round so a candidate must be sure what he is going to answer, and must prepare for it. The first round of interview questions of Apple Software Engineer is about the candidate so it is advisable, to be honest, and confident. 
The second round of the interview has questions related to the technical field so it is a must for candidates to go through their technical knowledge and brush it for the interview. 
The last round is a physical interview in which questions are related to a person also and about technical and degree related so a candidate must be prepared for the interview rounds and prepare from time to time.
How to Get a Software Engineer Job at Apple?
Getting a software engineer job at Apple is tough and requires a lot of dedication. To get a job at Apple in the post of software engineer developer, a candidate should have a relevant engineering degree in computer science or a related field.
A candidate should have 5 years of experience working as a software developer or software engineer in any company and should have experience in building software. The selection round is a little lengthy for the candidate. First, a candidate needs to submit their resume, then read everything about the company, practice for interviews, and work on different projects to gain field knowledge.
Software Engineer Interview Questions
The interview questions and the process are quite lengthy and it is common to process with other companies. It generally takes 1.5 months to clear all the rounds. Every round has a set of questions that are asked by the candidate. Taking every step and the questions that follow
Prescreen with a recruiter
If a candidate has submitted a resume and gets selected, the next round is a basic introduction interview. The questions asked can be 
This question is basically about the candidate's background, education, experience, and other related details.
Why do you want to work for Apple?
This question is logical and a chance to win the interview, so try to answer it with values that a candidate can bring to the table.
This question is more about your contribution and value addition to past companies.
This can be asked by the recruiter to check on the educational knowledge you have, and also they want to know the achievements as a student or if they have done anything apart from their education.
Telephonic Phone Interview
If a candidate clears this round, then the next round which follows is a technical phone interview. The candidate may be asked questions about fieldwork and technical situations in which they must explain how they will deal with them and what the best solution is.
How do you design a spotlight search feature in Mac OS?
Can you explain event-driven programming in C, for example?
When should someone use a linked list instead of an array list?
And many such technical questions can be asked by the interviewer.
If this round is cleared, then the next round which follows is a long interview with interviewers. The above two rounds are telephonic and video-call rounds, but this round is conducted in a physical round at a designated office. It can be a maximum of 6 hours of interview and a minimum of an hour interview. The set of questions is divided into 3 parts.
Behavioral questions
These questions are mostly about the performance in the last job and to check the potential of a candidate, the questions are more related to the candidate, such as:
Give an example of when you have to lead a team?
The answer to this question can be about a situation where a candidate has taken command of a team, it can be in school, college, or at any previous workspace, this shows that a candidate can manage a team and motivate them for a common goal.
A project where a candidate has worked alone
This question is asked y the candidate to see if at times they can work alone or can lead group members.
Examples of things candidates have accomplished in their last job
The interviewer can ask about a time when you failed.
About future planning
Interview for domain knowledge
These are focused on the fieldwork and the working of their software. The interviewer wants to check the knowledge of the candidate in the related field by giving them many technical questions and some knowledge-related questions that can even be from degree subjects. It's always important to learn about their operating system and how to manage it because there can be a lot of questions.
Coding interview
In this situation, a candidate is given a set of questions in which they need to solve questions and do coding for some software or improve some errors.
If a candidate clears this round, they are given an offer letter and can join the company.
Conclusion
Apple, one of the largest organizations in today's world mainly deals in electronic products that need software to run the programs, getting a job at Apple as a software engineer is the same as other tech companies. There are three rounds of interviews for the candidate. The first round of interviews is focused on knowing the candidate, their education, or their experience. The second round of interviews is about checking the candidate's knowledge in the technical field, and the third round is a mixture of the first and second with questions about the morals and personality of the candidate. 
FAQ
Q1: Is a software engineer interview very tough?
The interviews are not tough. It depends on a candidate and how much time they require to clear all the rounds.
Q2: After being rejected, can I apply again to Apple Company?
As per Apple terms and conditions, a candidate can reapply for the post after 6 to 9 months, depending on which round he got rejected.
Apple Software Engineer Interview Questions