Pfizer Inc. is an international pharmaceutical and biotechnology corporation based in America. This company develops and produces medicines and vaccines for various medical conditions. Let us see about Pfizer office locations and headquarters.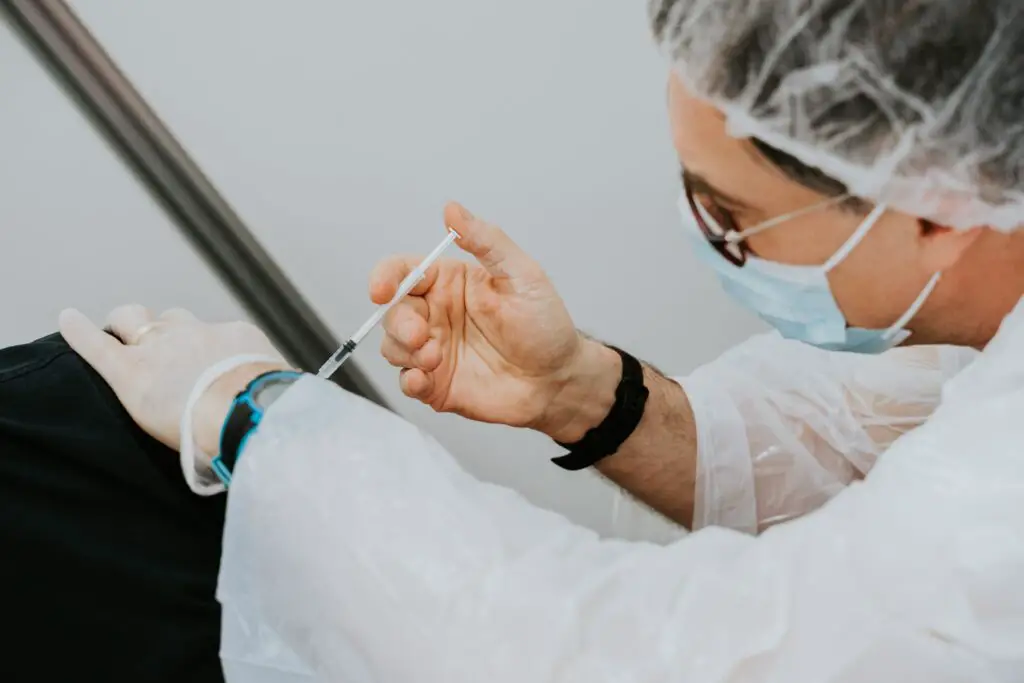 Pfizer Office Locations & Headquarters
The headquarters of Pfizer are located in Manhattan, New York City, in the United States, Pfizer is a global company and has more than 170 office locations worldwide. These include countries like Argentina, Australia, Austria, Belgium, Canada, China, Denmark, Ecuador, France, Germany, India, Italy, Poland, Philippines, Russia, the UK, and many more. 
About Pfizer
Pfizer is a company that is constantly in pursuit of breakthroughs that change the lives of patients around the world. Due to its international presence, Pfizer can make a difference in local communities and the world. The compliance program at Pfizer represents a shared undertaking on the part of the employees, ranging from the most junior workers to the highest level of management. Diversity, inclusion, and equity are essential values at Pfizer. They believe that everyone has something to offer and that diversity is just as crucial to building a successful business as it is to building a vibrant culture. Pfizer believes that all patients have equal rights to have access to healthcare and drugs. Environment, health, and safety (EHS) are integrated into how Pfizer runs its business. They ensure that risk management and regulatory compliance are overseen. Each Pfizer employee plays an important role in facilitating the culture of EHS excellence. 
Working at Pfizer
Science is the foundation of everything at Pfizer. That is why the scientists that work here are some of the best in the world. They are provided with resources, technology, and facilities that help them to solve some of the world's most complex medical challenges. 
Hiring and Recruitment
Pfizer is a multinational organization and has diverse requirements for the workforce. They have opportunities for new graduates, experienced professionals, and skilled technicians. From the people looking to kick start their careers to those who have been employed in the biopharmaceutical industry and are looking for something better, Pfizer has a place for all.
Process of application
The Pfizer recruitment process consists of working with HireVue, an AI-driven platform that helps the company to consider a number of applicants at the same time, drive consistency, eliminate any unintentional bias and make better decisions. 
People looking to work at Pfizer need to apply for an available position via the Pfizer website.
 After the application is submitted, it is entered into Pfizer's electronic resume database. The recruiters at Pfizer have access to this database and search for the resumes that best match their job requirements. 
On the basis of this application, considerable candidates are called in for interviews and assessments. 
The interviews consist of telephone calls, video conferencing, or face-to-face interviews. The assessment consists of online interviews and problem-solving with cognitive thinking. 
Behavior-based interviews are a part of the recruitment process. These are based on a standard set of competencies that are required for the job. The interviewer asks specific questions about the past of the applicant that demonstrate evidence against each competency. The questions remain unchanged for all candidates applying for the same role. The applicant's response should be structured such that it consists of the situation, their behavior, and the outcome of that. Focusing on the behavioral aspect while answering is important. Tips for interviewing at Pfizer are available on their website. 
The leaders and managers at Pfizer play an active role in the development and professional growth of their subordinates and colleagues.
Individual Development Plans- The managers collaborate with their colleagues to help them create detailed career road maps that take into account their interests and aspirations along with considering Pfizer's business needs. 
Mentoring- Pfizer has an online tool called Mentor Match that is an easy and quick way to volunteer to be a mentor or to find one. 
Internal advancement- The employees are allowed to explore and apply for various positions within Pfizer according to their skills and interests. 
Coaching-focused management process- Managers at Pfizer are encouraged to hold frequent performance coaching discussions rather than simply assigning labels to an employee's yearly performance. 
Experiential opportunities- Job rotation assignments, experiential action projects, and short-term project roles are some of the activities through which Pfizer offers its employees a variety of short and medium-term opportunities to develop their careers.
Learning and development opportunities- The employees at Pfizer have the opportunity to join various learning and development programs that focus on hundreds of topics, including management skills, leadership, industry and job-specific learning, business, manufacturing, finance, etc. 
Benefits and Compensation
Pfizer offers compensation and benefits to its employees based on a number of factors like their experience, location, and the talent pool availability.
Pay for Performance philosophy- The compensation policies and practices at Pfizer are structured to recognize that the employees should be paid on the basis of their performance and the contributions they make to Pfizer's business. 
Benefits to maintain health and wellness- Pfizer credits its incredible workforce for the success of the company. The company offers its employees comprehensive health and wellness programs. These include health and disability insurance, medical screening, preventative health programs, reduced-cost vaccinations, discounts on Pfizer products, nutrition and fitness counseling, etc.
Benefits that help employees reach their financial goals- Pfizer offers its employees several programs that help them improve their finances and reach their goals. These programs include access to retirement funds, contributions from the company for retirement financial vehicles, life insurance, financial education planning, etc. 
Conclusion
Pfizer is a global pharmaceutical corporation that focuses on providing healthcare access to everyone equally. They work together with many organizations to expand the reach of health care. 
Frequently asked questions
Who found Pfizer?
Pfizer was founded by Charles Pfizer and Charles F. Erhart in 1849. It was found 173 years ago in New York City. 
Does Pfizer have a COVID vaccine?
Pfizer Office Locations & Headquarters