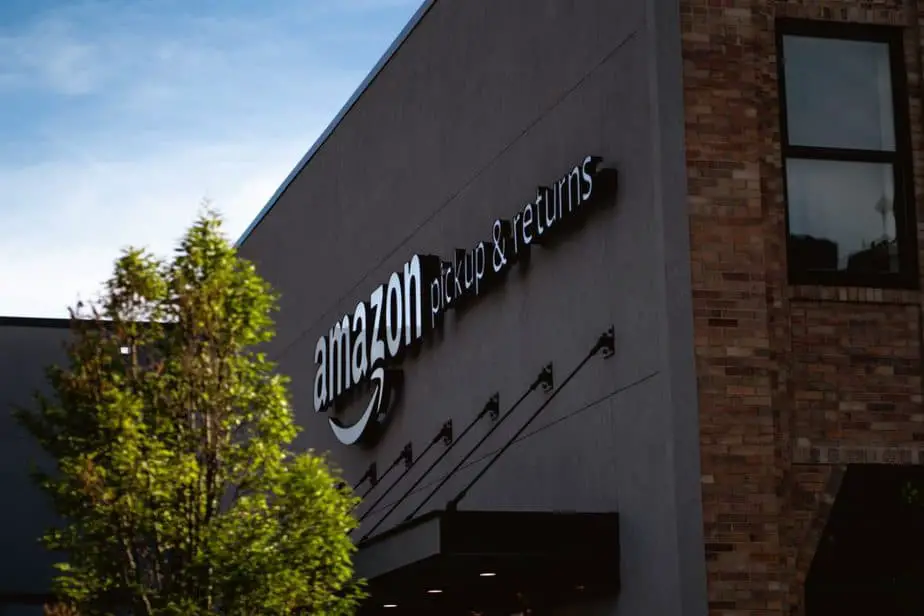 What really is a Bar Raiser?
In an Amazon interview, the bar raiser is a significant factor in determining whether or not an applicant gets hired. Here are some Amazon Bar Raiser Interview Questions.
This person serves as a neutral third party in the recruitment process, ensuring that the selection committee is centered on choosing individuals who will raise the standard in the firm. Amazon places a high priority on recruiting the right individuals, which is why the threshold has been raised.
You would not be introduced.
Nobody is going to approach you and say, -Hello, I'm the bar raiser.  They do not even wear uniforms or have a particular distinct characteristic.
In your in-person interview, you may not even be able to determine who the bar raiser is right away, but you may be able to infer who that is since they do not quite belong to the team. They are concerned with behavioral and managerial challenges while other interviewers may be more concerned with the functional aspects of your position
Look for the person who raises the bar.
During your interview, be sure to determine who the bar raiser is so you can persuade them. They often arrive during the loop. They are frequently clear that they are not a member of the group doing your interview.
You are not asked technical questions. 
The bar raiser is unlikely to be interested in your technical expertise. Instead, they are interested in knowing about your management concepts and how to apply them to your job.
Pay attention to the follow-up questions.
Each question is essential; however, the bar raiser asks you a follow-up question in such a manner that your response reveals your inherent skills and proclivities.
Understand the core values.
The idea of leadership is extremely essential to the hiring team. These concepts are used to assess candidates. Understand and put them into action.
Understanding the core values is one thing; putting them into action in your present work and having evidence to back it up is quite another. The bar raiser is interested in how you implement and demonstrate these leadership concepts. Have real-life examples on hand and be prepared to present them.
Prepare to respond to behavioral inquiries. 
Amazon feels that a candidate's prior conduct is a significant predictor of what they will do in the future. Their hiring decisions are typically dependent on who you are today instead of your future. Be ready to explain how much you have accomplished in your current or prior jobs that will be beneficial in the position.
While responding, try to comprehend the question. 
Before replying, pay close attention to the questions and make sure you understand them.
If you don't understand the questions, don't be scared to express your confusion. Request for elaboration.
The bar raiser is adept at interviews and needs to know to see how you'd blend into Amazon and raise the standard; therefore, you must be aware that each interview is different. Don't be evasive or avoid inquiries.
Constantly relate your responses to the consumer.
Amazon focuses on providing excellent customer service. Ensure that anytime you respond to behavioral or management inquiries, you constantly revert to how it helps the client and resolves a specific problem.
Apply the STAR technique.
Learn the STAR technique and apply it to answer questions. Learn the STAR technique and how to apply it to answer problems.
Provide organized replies.
Make sure your responses are well-structured. Allow them to be rational and demonstrate your reasons.
Your responses must be comprehensive. It's worth noting that you don't just start offering details. Make a framework with your replies that directly leads to the information so that the bar raiser may easily follow. Your responses must be simple.
Consult with the interviewer
This is important to avoid rambling on and confusing the interviewer in the meantime. Slow down during your presentation to ensure the interviewer is paying attention. When in doubt, inquire if the interviewer is understanding.
After addressing a question, particularly one that requires a lot of information, you might conclude your reply by summing up what you've stated and stressing significant aspects.
It's understandable to really want to impress the interviewer, but faking to do so may backfire, especially if you're caught red-handed. If you don't have the knowledge that the interviewer is looking for, please let them know.
Utilize numbers while discussing an opinion or providing information. Allow your numbers to back you up. 
Please tell us about a moment when you tried to convey a message to a customer. How did you eventually manage to pull it out?
Since this is my profession, I have never been in a similar situation at work.
Regardless, I recognize the importance of getting the point through. Clients must understand why we do what we do, why we suggest particular things or take certain actions. Furthermore, the analogy holds for many organizational partners. I aim to use tests and demonstrations when speaking with them, as well as relevant models, to ensure they get my point. The trick is to personalize the message.
Have you ever been under pressure in the workplace? 
Explain the incident
The reality is that when I am under stress, I often do well. In my previous employment as a statistical surveyor, I had to deal with many cutoff timeframes. They aided me in staying on track, properly planning my day, and determining how to concentrate on my job, ensuring that I met the time limitations. The trick is to not let the stress get the best of you, and I believe that I have this ability.
Moreover, you must accept that you will sometimes fail to meet the time restriction because you do not have everything in order.
Describe an instance when you have shown initiative.
I believe in being active when coping with job difficulties. For example, in my previous marketing work, I felt it was odd that we didn't have an accurate database of prospects available.
The outreach team's composition varied significantly; nonetheless, whoever left the company kept their leads with them. I suggested that each salesman input their instructions for the interior data set, as well as any information they had about the alternatives. Regardless of how long they stay with the company, this is their exclusive property, and no one else has access to the data set. However, when they depart, their supervisor should be able to gain access and provide it to new salespeople to assist them to execute the offers. My employers didn't like the idea—I'm not sure why. In any event, I stood up and put the organization's processes to the test. I, on the other hand, was a member of the gang.
Have you ever accomplished Have you ever accomplished an objective? Explain the circumstance and what you did to achieve the goal.
When I was dealing on a customer's site a while back, I aimed to make a big enhancement to its pace of change
I genuinely favored their product and had faith in the value it provided to the customers. We worked out how to increase their yield on initial capital investment by 100 percent by doing a lot of split testing, altering greeting webpages, and simplifying advertising efforts. The client was happy, and my boss was relieved—the client had postponed the agreement with us, and I was annoyed. This was the result of a lot of experimentation, as well as being courageous and trying new things. Because the consumer thought their unique change rate was sufficient when compared to industry norms.
But I had to give it a shot because I felt it could be much enhanced, which is essentially what I did in the end.
Have you ever mentored somebody else? In my former work, I was in charge of guiding new salespeople through their tasks. I tried to be polite to them and to explain everything in depth.
Not only how the job operates and the patterns we've established, but also where the container is when it's crowded, and where they can go for support if they need it. I frequently asked them follow-up questions to ensure that they understood my instructions completely. As I'd like to believe, starting a new job when you don't know anyone in the organization is never easy. It's wonderful to know that a partner is eager to show you around and perhaps introduce you to some other friends. By explaining the basics of the job, as well as some common problems and traps
Share a motivational crisis you had. How did you get through it?
During my education, I took a job, which was really dull. Even though I found my day to be stressful at times, I don't believe the clients did. I knew what was usual for me, and I understood why I got up every day to work for a few hours before going to class.
I needed money to pay for my educational expenses. Most jobs are boring, but I agree that those who have a few goals don't struggle with their motivation.
Amazon Bar Raiser Interview Questions- With Simple Answers