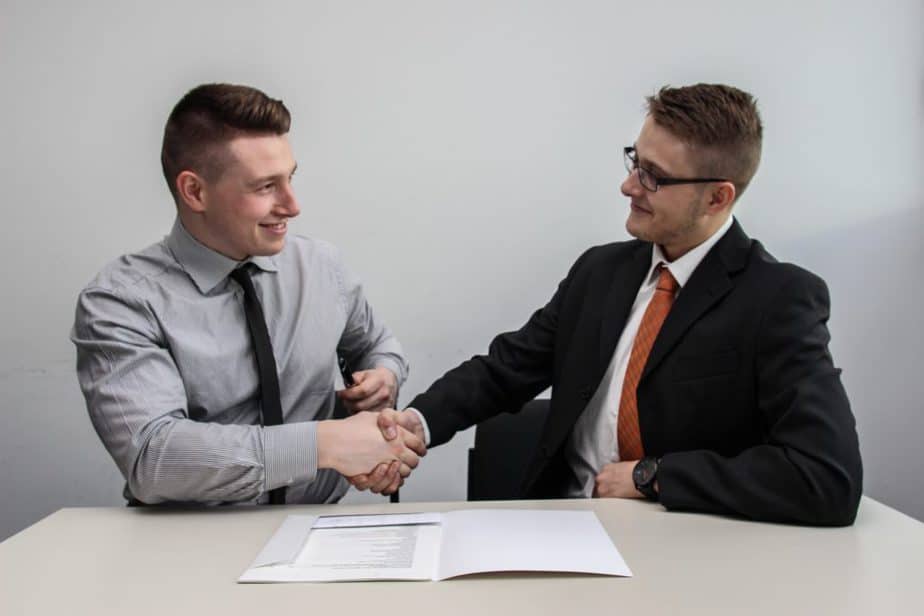 At present Kohl's has successfully established 1,500 departmental stores along with its retail chains all over the U.S. To be a part of such a prestigious fashion network that sells fashion-related products and high-quality clothing in itself is worth the achievement. The article talks about the hiring process at Kohl's.
The minimum age to work at Kohl's is 17-years of age. Every role at Kohl's requires different educational qualifications and experiences. For the overall hiring process, Kohl's has four stages which the candidate undergoes before getting hired. The processes are-
Application process-
Kohl's accepts online applications from interested candidates. The candidate has to first visit the website, check-in for the vacancy and its requirements for the desired role, and then apply. You can find a variety of jobs according to your interests. The hiring events are usually organized in September every year. Kohl's has its outlets in all other states of the U.S. except in Hawaii. 
Evaluation process- 
Although Kohl's does not have any official assessment test for the applied candidates, the interviewers have their methods of assessing your resume. The preferred candidates will be notified for the further assessment process (if required) or interview process.
Interview process-
The interview process will differ according to the role that the candidate has applied for. Usually, the hiring manager takes up the interview. The interviewer wants to know about your goals, experiences, likings, and why you chose Kohl's. The questions will mainly revolve around particular situations which are given to you and also around your past work experiences. The situation will be concerning the department you have chosen to work at. 
Although the interview process is quite simple, thorough preparation will help you have an upper hand while handling different situations. A calm mind while answering can prove to be of great advantage. Summarizing and simplifying the viewpoint towards the interview process, here are some pointers to analyze before the interview-
Know more about Kohl's, your knowledge about the company will uphold your interest in working with the company.
Be confident and answer to the point. Put forth the best of yourself first.
Don't delay answering a question.
Be familiar with the corporate culture of the company.
Check the website to know what Kohl's expects from its employees. You will find this information in the 'About us' section on the website.
Make sure to relate your past experiences to the current post that you have applied for.
Present your strengths in a way to match the skill sets required by the post.
Orientation and Training-
This process takes about three days to complete. As a part of orientation, you will be acquainted with the company's building, work environment, company's culture, your role, handling different types of customers, etc by the instructors. As a part of training, through videos and putting you into your roles in your initial days, you will be trained to get familiar with it. 
What kind of questions should I expect in my interview?
Presently, due to Covid, many interviews are taken over a phone call. According to previously interviewed people, the questions were simple and straight. For example-
Why do you want to join Kohls?
Tell us about yourself
Qualities you imbibed from your past experiences
How will you deal with a rude customer?
Any new technology that you have learned
How will you handle two customers at once?
Any incidences when you went beyond boundaries to complete your work
Where do you see yourself in the next five years?
Will you be able to stand all day? 
Any incidence when you were commended for your work
What are your strengths and weaknesses?
When are you available for work?
While presenting your weaknesses, be positive and assure the interviewer by telling what steps you are taking to overcome them. While talking about your previous job, avoid speaking negatively of your employer or your colleagues. Instead mention that Kohl's has better prospects for your career growth, and you found it apt to gain experience by working in different workspaces. 
How long does it take for Kohl's to confirm your employment?
The hiring managers are quite active at Kohl's and thus can confirm your employment within a week of your interview. You will be informed if you are selected or not, probably within two days. 
Categories and Types of Jobs at Kohls- 
This section will help you understand the different types of jobs available at Kohl's and thus you will be able to easily relate your choices and job requirements. Let us first see the categories where jobs are available-
Corporate 
Sub-Department
Number of jobs available*
Buying, planning, and purchasing
6
Business operations
21
Child Development Centers
2
Credit and call centers
3
Finance and accounting
4
Human Resource
14
Technology
37
Legal, risk, and sustainability
4
Corporate loss prevention
1
Marketing, EComm, creative
28
Product Development
15
Strategy and business development
–
Distribution
Sub-Department
Number of jobs available*
Material Handler
45
Distribution loss prevention
Maintenance 
Logistics leadership
Human resource
Stores
Sub-Department
Number of jobs available*
Sales and customer service
5354
Store operations
Store management
Store loss prevention
Sephora- for enhancing the beauty shopping experience for customers, Sephora and Kohl's have come together, thus you can even apply for positions for Sephora at Kohl's team.
Sub-Department
Number of jobs available*
Stores
423
(Note that * means that the number of vacancies mentioned here is subject to change please keep checking the website for the most recent updates. The vacancies are latest as per September 2021)
For further simplification, let us look at few prominent job roles-
Full-time sales lead- In this role you are responsible for having proper knowledge of products and thus familiarize the products to the customer according to their needs. Your main aim will be to increase the sales of these products.
Beauty Advisor- You need to know about all the beauty products. You should address the customer with a consultative approach thus helping them to choose the correct product.
Full-time retail sales associate- Here you will be responsible for making the customers comfortable on the sales floor by interacting with them, making use of the technology, introducing different products according to the customer needs, etc.
Loss prevention supervisor- You need to deploy proper loss prevention programs to prevent theft or loss of products.
Store Manager- The store and all the associates working there are your responsibility. Your work will be to efficiently manage the number of associates in each part of the store and monitor the quality of work delivered by them. You will also implement proper strategies to choose the correct associate required. 
Visual Merchandiser- Visual is what attracts the customer firsthand. Your job is to be creative and decisive enough to plan and display proper visuals i.e. mannequins, posters, organizing products, graphics, lightning, etc in the store. You will also be responsible to maintain the cleanliness and well-organized look throughout the store. 
What is it like to work at Kohls?
Kohl's has earned a 3.5/5 star rating from Glassdoor employee reviews. This says that working at Kohl's is a bit of a challenge but worth it. The company often prioritizes customers. As an employee, you are supposed to treat the customers positively and professionally. Employees working for a long time will get promotions and pay raises accordingly. You might not always get a day off despite having a strong reason for it. The company offers benefits for its employees through dental and other medical insurances, additional discounts on products, wellness programs, flexible working schedules, etc.
FAQs-
What is the hourly pay at Kohl's?
The pay is different according to the type of job as well as the post of the employee, but on average the hourly income is around $11. The pay levels are different for higher posts, it may go up to $28 hourly. 
When are the employees paid, weekly or monthly?
The employees at Kohl's are paid weekly.
Does Kohl's have any dress code for its employees?
Yes, at Kohl's you are expected to wear solid black business casual, collarless tops/ t-shirt/ dresses, etc with comfortable capris or jeans. For skirts, they should not be shorter than 2 inches above the knee. 
Can an employee wear a sandal at Kohl's?
No, sandals are not allowed, for safety reasons only closed footwear is allowed.
Can you work at Kohls even after coloring your hair or grooming nails?
Yes, Kohl's has no specific official rule against coloring your hair or maintaining nails.
Do employees undergo drug tests?
No, Kohl's does not undertake drug tests or any background checks.
How much discount do you get as an employee?
A 15% employee discount is offered. 
Are tattoos and piercings allowed at Kohl's?
Yes, they are allowed as long as they don't promote nudity or profanity.
To conclude, working at Kohl's can fetch you a good experience of multi-tasking and teamwork. Although it may not be an apt job for those who are building a career, it is a very good option for students who are just beginning to discover different interests. The article covers all the necessary points required to understand the hiring process and life as an employee at Kohl's.
Hiring Process at Kohl's- Application Process