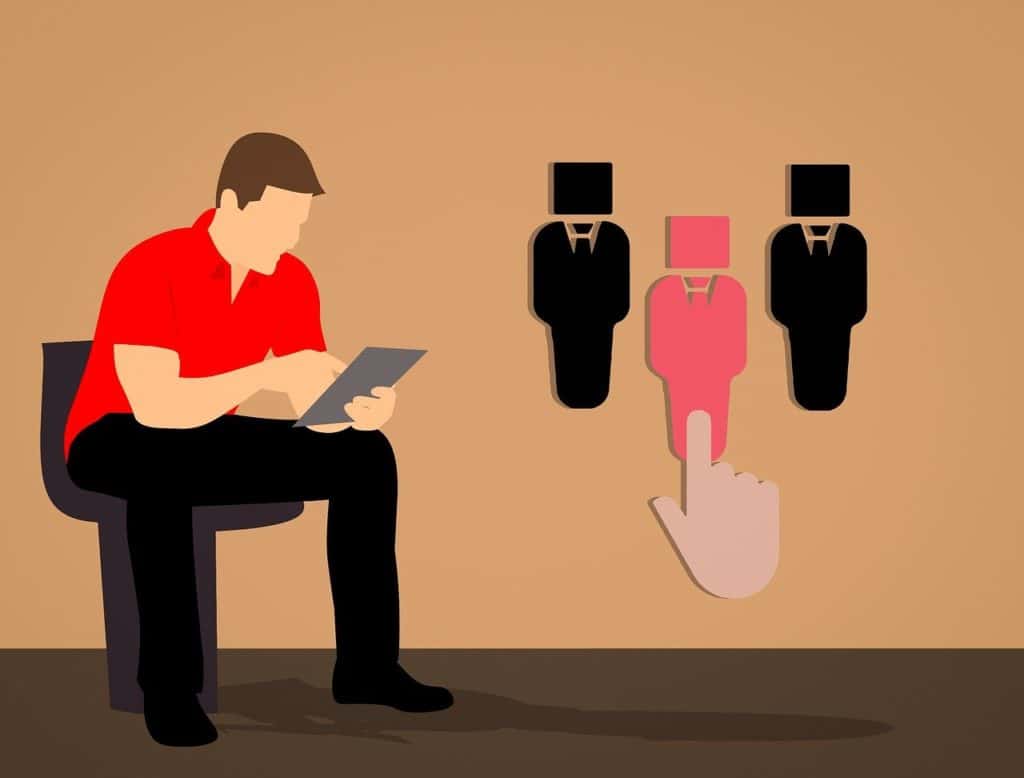 Amazon Hiring Process – Amazon is one the biggest companies in the world that has everything from eCommerce to artificial intelligence. It is the one-stop shop that caters to all your needs, wants, and services. It is one of the most sought-after companies to work at and with good reason. As it continues to dominate every platform that it touches, competition continues to rise with applying for this multinational company. Amazon has offices all around the world. Therefore, you are never too far away from an opportunity that could be at your doorstep. No matter what language, region, or country they are in, they manage to bring out many products and services to cater to the nation they are in. 
Amazon Hiring Process
When you first apply to amazon, the first thing you'll do is create an application and send that in to be reviewed. Post this. You may have an online assessment and then a virtual interview. Finally, passing all of that, you will have an in-person interview. It is also important to note that this hiring process for the new hire may differ from role to role. Your potential employer at amazon prioritizes creativity for the new hire process and what you can bring to the table for further improvement and innovation. This is why the environment at amazon encourages the new hire to push through for better opportunities and career options. 
The Applying and Hiring Process
The first thing you need to do is to research the job that you will be applying to. Amazon has an array of jobs that can be filled out and can range from part-time to full-time. Once you have done your research and know what you're looking for, the application process begins. It's good to know about the company; hence researching and having all the facts down will improve your standing on what you want to bring to the table during the application and hiring process. In addition, creating a cover letter and resume that will show off the best qualities and skills that you have to offer can also highlight you as an individual. You will also need to create an online profile when applying. The online profile allows you to check your current status with your application. While there may not be a set timeline, as various factors are looked into when the employer makes their decision, it's always best to stay prepared. 
The Interview – Amazon Hiring Process
The interview is your time to shine and separate yourself from the rest of the group. You would have a phone call, virtual meeting, in-person meeting, or even all three in this stage. If you were to have an in-person interview make sure to arrive 15 minutes before your stipulated time. Again, depending on the role you are being interviewed for, the time and number of people you will meet may vary. You may meet people from managers to team members, so be prepared for anything.
The interviewer will have a copy of your CV, but you may also bring your own should you need to refer to it at any point. The interview will also last anywhere from 45 minutes to 1 hour. However, in light of the current pandemic, the in-person interview may be done through just virtual means. During the virtual interview, you will need to download Amazon Chime. At the interview stage, all the research that you have done will come to use here. 
Some Points to Note
Use 'I' and not 'we' during the interview.
They may ask you "why you would like to work at Amazon", be prepared with an answer.
Some interviews may require you to take part in assessments and/or role-specific exercises. You will be notified of this so be prepared for anything
You may need to explain reasons as to why you are interested in the role that you have applied for
When you need to explain certain scenarios or past experiences, make sure to give enough details to ensure that your potential employer understands the context. 
You may ask follow-up questions for any clarifications as well at the end of the interview.
STAR Method
The use of the STAR method is a way to respond to behavioral-based questions.
Situation: The candidate will describe a given situation whether it is in their past job experience, event, or any situation with enough details so that the employer will have context.
Task: In this given situation, what was the goal that needed to be achieved? 
Action: In this, the candidate will describe the action that they have taken to address the situation. Keep details as relevant as possible and focus on what you have done.
Result: What was the result after taking action for the situation? You may talk about what was finally accomplished, or what you have learned through this experience.
It's best to crisp and concise, and, most importantly, confident. At the Amazon interview, they have different types of interviews. One of those is the Behavioural Based Interview.
The Behavioural Based Interview
In this type of interview, they generally ask about your past experiences or any challenges you have faced. Then, they would ask you about how you have handled those experiences. These questions that are asked will use the Leadership Principles that Amazon abides by during the interview process.
Leadership Principles
These principles evaluate candidates and explain how they have used these principles in past professional experiences. Customer Obsession, Invent and Simplify, Insist on the Highest Standards, Deliver Results, etc., are just some of the principles that Amazon goes by. These leadership principles are meant for the employees to embody and to work towards producing the best results. Amazon believes in delivering and working towards the best, so with these principles, they have a guideline to ensure that they are the kind of people to strive for and make sure that every performance is their best. Every new project that is being taken on but the employers follow these leadership principles. Those looking to apply for these jobs or who have been newly hired must also continue to keep this in mind when applying. They strive towards earning and keeping the trust of all the customers that they come across, giving them the best possible experience.
The New Hire Orientation 
At the new hire orientation, you will be introduced to the workplace and their job roles and such. At this stage, depending on the role you have been given, you will be introduced to the workplace culture, the environments, and your (future) coworkers. They will also let you know what their expectations are of you and what work you will be starting with, and so on. Recruits can also use this opportunity to clarify and ask questions about the organization and the environment they will be working in. 
Benefits of Working at Amazon
Amazon has a range of employee benefits that come with working in their company.
Access to medical care for your family as well as opportunities to save
Should any unfortunate accidents occur while you are working at the company, amazon delivers a comprehensive coverage
Paid and Unpaid holidays: Employees of the company are given time off such as company-paid holidays as well when you need time for family which can be paid or unpaid.
There is room to grow and take on other roles. You won't ever have to stay stagnant and will continue to progress and build your career.
As an employee, you are allowed to become owners of the company through Restricted Stock Units. 
There is also an Employee Assistance Program that helps employees who may need assistance with dealing with stress and anxiety, or any other problems they may be facing whether at home or elsewhere.
Frequently Asked Questions 
How much does Amazon pay? Amazon pays a starting salary of about $15 an hour for their employees. 
What is the best way to prepare for an interview at Amazon? The best way to prepare for an interview at Amazon is to make sure you know about the company. It is advisable to know about all the leadership principles that are shown on the website. This will help you gain perspective on how and what interview questions amazon may ask you.
What is the dress code for the interview? You may wear something comfortable and casual. The interviewer will stress and focus more on what you have to say rather than look over what you are wearing.
What is the best way to prepare for a virtual interview?

Make sure that you have done enough research to be able to answer any question that they may ask you.
Keep the space around clutter-free, it will be less distracting. Test your equipment and make sure that you have a stable network and a noise-free environment
Make sure to have good lighting so that they can see you.
Make sure to be clear and coherent when you are speaking.
Amazon Hiring Process – An Overview