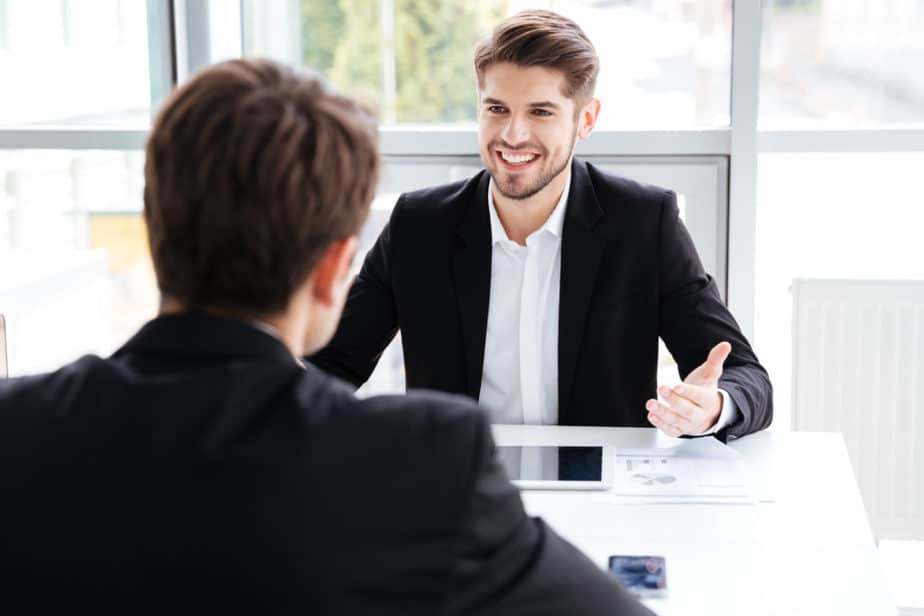 Preparing for an interview can be quite difficult; however, knowing how the interview process works along with the right structure will aid you in gaining higher chances to ace an interview. If you are looking to work at Costco, you need to know the interview process so, this article is going to tell you all about the interview process and how it works.
The recruiting process at Costco consists of several phases, including the job application and interview processes that you must complete being considered for a position with the company. Each step focuses on a different aspect of the interviewee and determines whether you are the best candidate for the position.
Costco's Hiring Procedures
After a candidate has gone through the company's recruiting procedure, Costco might hire them as permanent or temporary employees.
The steps of the Costco hiring process are as follows:
The Job Application Methodology
If you want to work at Costco, the first step is to fill out a job application, which is a very normal procedure.
Start by going to the official Costco website and filling out the application. Examine the website carefully before clicking the jobs link at the bottom to proceed to the next page.
Then, at the bottom of the following page, select Apply Now. Enter your address to find the nearest Costco. Then you may choose the job you want and apply for it.
If you have access to the Internet, this is quite simple to accomplish.
Test of Job Assessment
Because of the position they apply for, certain applicants may not be subjected to any evaluation tests.
Applicants for critical and major roles at Costco, on the other hand, will be put through an assessment exam to assist the firm to assess their ability and expertise.
Costco will give you questions in separate parts to complete in a very restricted period, similar to how a normal evaluation exam works in several businesses.
You must answer questions in the verbal, numerical, diagrammatic, and personality portions of this evaluation test.
Answering the questions properly and before the time limit expires indicates a good chance of going on to the next step of the recruiting process – an in-person interview.
Process of Interviewing
When Costco is interested in hiring someone, they will contact them for an interview. Their interview procedure is basic and uncomplicated.
Costco is looking for someone that is patient and knows how to work well in a group setting.
The interview does not go on for very long. Most employees claim that the interview takes only a few hours or less than an hour to start and finish. Furthermore, the interview may occur twice a single day.
There's a good chance you'll be asked questions like these during your Costco interview:
Tell me about a time when you had to demonstrate teamwork.
Are you able to collaborate well with others?
How would you deal with a disgruntled customer?
What does "excellent customer service" entail?
Successfully passing this interview necessitates extensive preparation before the interview. Here are some pointers to help you prepare for your interview with Costco:
Investigate the Costco Corporation and see what sets it apart from other similar businesses.
Prepare answers to questions on how you dealt with angry customers, made difficult decisions, and collaborated with a team in your prior job.
When addressing inquiries, be as precise as possible and avoid a hesitant demeanor.
The Orientation Process at Costco
Orientation will undoubtedly take place once you have been hired by Costco. It's a training program that teaches you about the function you'll perform as an employee in the firm.
Watching educational graphics and doing some of the duties that will be given to you as an employee are all part of the process.
What to Anticipate Working at Costco?
Working at Costco includes a variety of tasks; some will be enjoyable and enticing to you, while others will be less so.
You will be paid fair pay as a Costco employee, regardless of the job you hold. The management staff is courteous and helpful, and there are many interesting coworkers to meet. However, be prepared to deal with obnoxious customers. At a corporation like Costco, this is a fairly prevalent problem.
How to Prepare for a Costco Interview?
It's worth noting that not all Costco interview questions are the same. Many of them are based on your current location. Every profession necessitates a distinct set of skills, so what works for one job might not work for another.
But it doesn't rule out the possibility of preparing for your Costco interview. All you need to do is figure out what the hiring manager is searching for. Every job description highlights the skills required to carry out the job's primary duties.
Bottom Line
Costco is a profitable business that has helped thousands of jobless people find work by giving them job opportunities. They are recognized for providing excellent value to their employees as well as paying competitive compensation. Getting a job at Costco may be straightforward if you use the information on this website appropriately, as it will guide you through the recruiting process.
FAQs
Is it difficult to acquire a job at Costco?
Even though it's a busy retail shop, getting a job at Costco is competitive but not impossible. You must be at least 18 years old, pass a drug test, and have qualifications for some occupations, such as driving, to work there. During the interview, drug tests are administered.
How should I dress for my interview at Costco?
So, what should you put on? Applicants should seem decent when attending Costco interviews, even if it is not implied. Although business-professional or business-casual clothes are also appropriate for interviews, entry-level associates may consider wearing formal apparel.
What does Costco's starting compensation look like?
Bernie Sanders is investigating large corporations' salaries. Costco employees' starting salary will increase to $16 next week, up from $15 two years ago, according to Jelinek. Costco's beginning salary scale places them ahead of competitors such as Amazon, Target, and Best Buy, all of which have $15 minimum salaries.
Also, read
Costco Interview Process- Everything you need to know