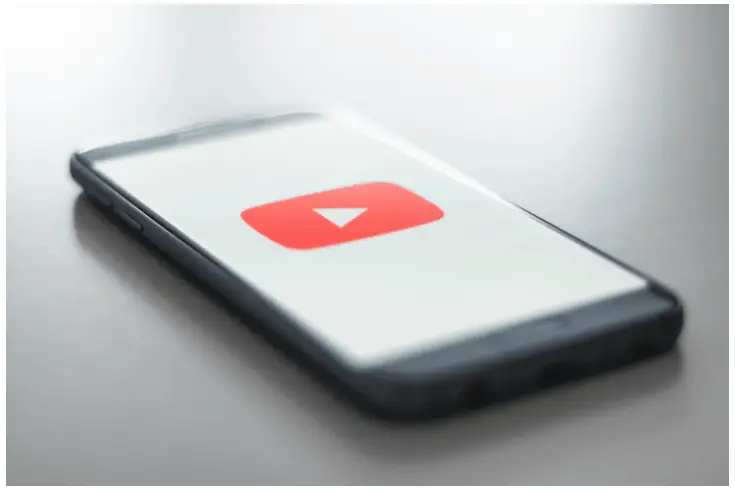 Fortune has placed YouTube's parent company, Google among the world's best places to work. 97% of employees at YouTube Inc. find it a great and fun place to work due to its unique employee benefits.
Headquartered in San Bruno, California YouTube hosts three buildings at Cherry Ave. This place employs approximately 3000 employees where people are not just tied to desks at work but are hired to create a community that strives to bring creativity and quality search algorithms. 
YouTube employee culture
Casual dress at work, Comfortable hierarchy, an inbuilt pool, a place where difference is respected in the same way as uniformity, decompression pods for napping during the workday, happy drink hours every week, challenges that keep you pushing towards the best for yourself and the company. All in All, a work culture that's demanding yet inspiring, smart but fun too.
The always-changing employee benefits scenario
The employee benefits scheme is ever-changing due to new developments in the market and the requirement of a skilled professional workforce these days. Health insurance is one of the most widely covered employee benefits all over the world. The changing norm requires not just traditional employee benefits but also avant-garde perks such as Skill development training, work from home device assistance, health and wellness benefits, work-life balance perks, 
Youtube reinvents itself almost every day, and its employee benefits have been updated periodically as per its mission and objectives and the demand of changing Generation.
The Perks of being a Youtube Inc. employee
Health Insurance
Health Insurance in the US is a prerequisite condition for all employers to offer. At youtube Inc., you will get comprehensive health coverage that includes family health benefits, mental health, vision care, dental care, stress release through massage, and covered for your pet's veterinary services too. At the headquarters, there are on-site doctors available for health checkups ( This service is not available everywhere) too. Discounted Gym membership along with an inbuilt pool for few laps in water for its onsite fitness center is another added benefit to ensure that your health is being taken care of. A health savings account is maintained which is contributed by the employer.
Life Insurance
This includes accident and death benefits that provide 3 times your per annum salary along with survivor income benefits to spouses and children. Your spouse will be paid a part of your salary in case of accidental death before retirement. Overall a comprehensive package covering all your basic needs.
Retirement Benefits
Youtube provides great retirement savings with a 401(K) plan (This might differ in other countries as per retirement laws for employees). It is a well-designed pension plan that will take care of your old age without financial worries.
PTO ( Paid time off)
This benefit is offered for employees to have a work-life balance. There is volunteering PTO, Skill learning PTO, and general PTO for your other needs(This might differ at different locations). A minimum of 15 days of PTO is guaranteed for all working employees.
Parental leave
Youtube is a revolution in itself and so are its employee benefits. Parental care for both the partners of the child is the modern era norm and youtube and its parent company are one of the first to implement this benefit. Up to 12 weeks of leave can be availed by both the parents even parents adopting, or having kids through surrogacy. Fertility assistance, child care creches, mother's room are added benefits at YouTube.
Educational assistance
This includes paid study leaves, skill training leave, and Student loan reimbursement (This plan is available only in the US so far). This allows you tube Inc. to nurture intellectual minds for their as well as individuals benefit. These benefits are subject to certain conditions.  
Great food
At youtube, you can always expect yummy and healthy meals no matter for which youtube office you work for. There is also a YouTiki bar at Headquarters for fun games and drinking charade.
Commuting to work
Bikes on campus are available at San Bruno, you can commute via regional transit or company shuttle as per your convenience, otherwise transport allowance is provided. Car wash reimbursement and maintenance are available to employees owning cars.
Housing
YouTube provides accommodation but it is subject to employee status and working location. This feature is still being worked upon by its parent company.
Meeting Celebrities
Youtube often invites celebrities for question and answer sessions and this allows you to collaborate with them and work towards creating content.
Work from home assistance
Device and internet reimbursement is offered along with phone bills for smooth working even at home.
Discounts and other advantages
You will get an employee discount for purchases of youtube gadgets or T-shirts on campus. Along with that flexible working hours, periodic leave, vacations, Gender-neutral bathrooms everything, and anything that helps you have a perfect work-life balance is taken care of.
Summing up
If you are looking for a creative career where there is growth, lots of learning, respectable difference, and days when you are always excited to work then youTube employee benefits are striving to achieve that standard and so far the company has been great at it. However, benefits are subject to certain conditions.
Frequently asked questions
Are these benefits available for interns..?
A:- No, Interns are provided with food but not other facilities which are offered to a regular employee. These benefits are not extended to temporary employees such as freelancer interns.
Can I avail these benefits at any location..?
A:- No, most of the benefits are only available in the US, for employees working in other countries benefits are subject to the laws of that country.
Also read
YouTube Employee Benefits- Learn more about it