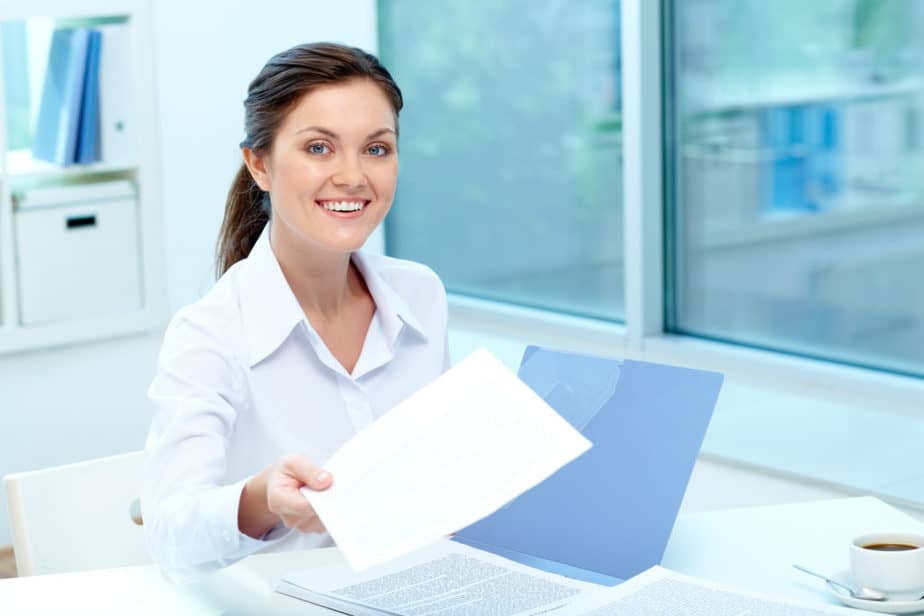 About the company:
Amazon is one of the biggest e-commerce companies in the market. It is considered the world's largest market space. According to LinkedIn, it is ranked as the best place to work as of 2018. Here, let's know about the details of Amazon Interview Result Day.
What does Amazon look for?
Amazon believes that each candidate has unique skills and knowledge that can contribute to their work environment on a variety of grounds. The organization looks for those proficient in software engineering, project management, machine learning, business development, computer engineering, and many more. Some of the software Amazon candidates must be well-versed in are C++, Java, and Python. Potential candidates must also be familiar with Amazon Web Services (AWS).
The various teams in Amazon are Operations, IT, Marketing, Finance, Human Resources (HR), Design, and Software Development.  Some of the top job positions are:
Software engineer
Program manager
Technical Support Engineer
Product Manager
Data Architect
IT Project Manager
Data Scientist
Business Analyst
UX Designer
Cyber Security Consultant
Application Developer
A candidate must know the required skills for the job position he/she is applying for. They must always have an attitude open to learning new concepts. 
Result day details:
Amazon has a policy which is called '2&5'. This means that candidates who have completed the first round of interviews will hear back from the company in 2 working days. For candidates who have completed their second round of interviews, the company will get back to them within 5 working days. 
There are some cases where candidates don't hear back from the company in the specified time, which is not always considered a bad sign. In such cases, recruiters are making crucial decisions and they need to do a 'debrief'. A debrief means that all those who were present at the panel must come together again at the same time to make decisions regarding a candidate. A delay is caused in deciding an appropriate time for this. This is purely a logistics problem and doesn't necessarily mean the candidate has not passed the interviews. Due to the pandemic, a debrief is much easier to arrange since everything has been shifted to the digital world.
Interview process:
The hiring process ranges from one week to four months depending on the job. The interview process involves a systematic four-step process that starts like this:
Phone screen: The process starts by recruiting candidates either via email or LinkedIn. A recruiter discovers candidates and asks for a resume immediately. So, candidates must always have one ready. Once candidates are recruited by the organization, they are asked some basic questions to test their interest in the position. The candidate will be questioned on their work experience and their ability to take on certain responsibilities. 
Video Interviews: This step involves an interview taken by a hiring manager and an employee of the same level. This stage focuses mainly on the more detailed questions and talking about work experiences elaborately. The candidate is questioned about their resume, special skills. They are also asked a variety of behavioral-type questions. Candidates should be prepared with questions that are specific to their applied job position. 
On-site interviews: On-site interviews involve spending a day at the office with employees at your level, employees at senior levels, fellow candidates who could be potential teammates, and someone from the hiring team who is called the 'Bar Raiser'. A Bar Raiser is someone who specializes in taking interviews. They are the ultimate decision-maker as to whether a candidate gets hired. Bar Raisers take up 5% of the workforce at Amazon. Candidates are observed for their behavior, opinions, and the nature of questions they ask. Bar Raisers look for potential employees who could contribute positively to their team. 
Result Day: The company usually gets back to candidates in two days to one week. Recruiters negotiate with candidates on grounds of salary, work hours, location of work, etc.
Application process:
Applications can be filled out through the online portal. Candidates can search for job opportunities by location, job type, or certain keywords. They must create separate profiles to apply for job positions as Amazon is very particular about keeping their customers' and candidates' sensitive information separate and protected. Candidates are required to hand in a CV along with their applications. However, candidates without them can also apply as long as they give a brief description of their background, skills, achievements, and other information. 
The company then asks selected candidates for work samples. They don't reach out to all those who apply, so candidates must keep checking the status of their application using their profile. 
The basic requirements for most jobs are:
The candidate must be a minimum age of 18.
The candidate must have the ability to read and speak English
He/she must have a high school GED or an equivalent diploma/ degree. 
How to prepare for the interview:
Although Amazon seems intimidating as a place of employment with the most pressing interview questions, it's a space that allows candidates to put their best foot forward. Interviews allow them to show the company what they have to offer. Here are some pointers to prepare for Amazon interviews:
Prepare for behavior-based questions. Using personal anecdotes is a very useful strategy. They can be narrated with a happy ending and a lesson learned to let the recruiter know you possess the appropriate qualities.
Always make sure you give as many details as possible. Recruiters will be interested to know how and why certain tasks were carried out and who worked on which activity. 
Emphasize the activities you have contributed to. Do not focus on the team effort.  Instead, narrate how you were an important part of the team. 
Talk about your failures just as much as your achievements. It's important to let the recruiters know that you have gone through certain hardships and come out of them with creative solutions and valuable learnings. 
Emphasize why you want to work at Amazon with as much detail as you can. This answer will help recruiters understand what you can bring to the table. 
Ask queries and always be curious. 
Make sure you have well-versed knowledge about Amazon's culture. Research about what the company has to offer and how it will be a good fit for you.
Frequently asked questions:
Here are some ways you can prepare to be one step ahead:
Do you know our CEO? How do you pronounce his name?
How would you solve problems if you were from Mars?
Describe the time in your life that felt difficult? How did you handle it?
How will you raise the level of effectiveness?
Tell me about a time you had to deal with an employee of poor performance.
What is the most difficult situation you have ever faced in your life? How did you handle it?
Such questions don't occur in interviews of every company, but the intent behind these questions remains the same. These questions are directed towards candidates to test their ability to think outside the box, to admit mistakes. It also tests if candidates are team players and their ability to interact with employees of various job positions. They also look for subtle qualities like the willingness to work, professionalism, negotiation skills, and many more. 
Salary & Employee Benefits: 
In India, employees receive an average of Rs.2.5 lakhs per year for a Virtual Customer Service Associate to Rs. 1 crore per year for a Senior Manager. They enjoy medical benefits from the first day of employment, paid holidays that exclude company holidays. Employees also enjoy discounts on Amazon products. 
Covid related benefits:
With the rising concern of the global pandemic, Amazon has taken the initiative to provide a comfortable work environment for its employees. They have invested up to $800 million for Covid safety measures. Some of the steps they have taken to cater to their workforce are: 
Amazon has increased the pay for sick days with employees diagnosed with COVID or those undergoing quarantine. 
They have invested over $350 million to increase the pay for employees in places like the United States, Europe, and Canada.
Amazon India has launched a Covid-19 Relief Scheme (CRS) that offers financial assistance for employees with a Covid-19 allowance.
Amazon encourages its employees to get vaccinated at the earliest.
Amazon employees also received additional health benefits when the pandemic began. 
Amazon Work Environment:
If you have made it past the recruitment process to now become an employee, congratulations! Here's a sneak peek of the work environment at Amazon. 
Firstly, all candidates are treated as customers with the utmost respect and consideration starting from the recruitment phase. As of 2018, Amazon received a rating of 3.8 out of 5 by the employees. 74% of Amazon employees would recommend working there to a family or friend. Amazon promotes productive working hours and a good relationship among employees at the same level and senior levels. The company expects its employees to:
Be able to understand customers
Take complete ownership of their actions.
Act in ways that are beneficial to the company.
Find simple and effective solutions through their creative skills.
Always strive to produce their best performance in the workspace. 
Conclusion
Amazon scouts only for the best and continue to generate quality employees. The employment period for Amazon is the most crucial for picking those who believe in the same values as the company. It is full of intensive competition with a huge number of applicants every year, and just being a part of their corporate family is an accomplishment of its own. The work environment at Amazon is a very productive one and requires high-quality skills, knowledge, creativity, and most importantly confidence.
Amazon Interview Result Day- What Does Amazon Look for?