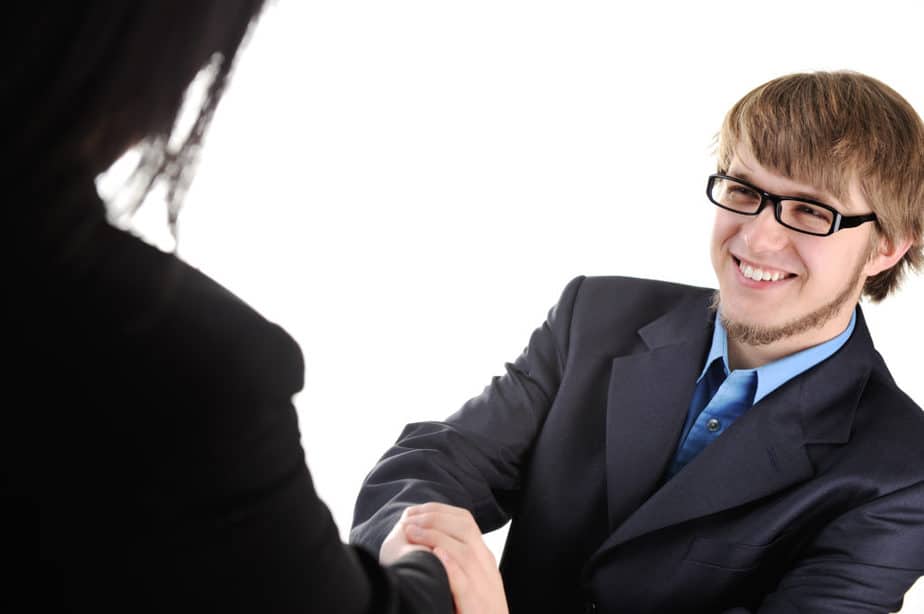 This article is all about the Krispy Kreme Hiring Age.
About Krispy Kreme:
Krispy Kreme is an American doughnut chain that was founded in 1937. It started with no more than a recipe and a rented building in North Carolina, United States. What makes Krispy Kreme stand out is their fried doughnuts, compared to its competitors who bake the doughnuts.
Spread of Krispy Kreme Franchise:
Krispy Kreme owns around 1400 stores in 33 countries worldwide and they are known for their quality doughnuts. As of 2019, it had 394 stores in the United States. After starting their business in 1937, their phase of rapid expansion started in the 1990's opening stores all over the United States. Their first store outside the US was opened in December 2001 in Ontario, Canada. As of 2016 statistics, Krispy Kreme has 5200 working employees worldwide. 
What does it take to get hired:
Krispy Kreme looks for outgoing candidates who can communicate comfortably with customers and make them feel welcome. The hiring process usually just involves one interview one on one with the store manager. During this managers usually look for the work ethics and attitudes of candidates and schedule availability of the individual. 
Hiring Process:
The hiring process for entry-level candidates is pretty speedy compared to other companies. They only depend on that one interview to test their skills and get a good impression from the candidates, but the number of interviews also depends on the job position's importance. Applications can be filled out on paper or through the online portal.  The most important thing is the candidates' attitude which is observed during that interview. 
The interview usually lasts for 30 minutes where they ask questions concerning your work experience and your ability to communicate with customers in a professional and friendly manner. Some of the most common questions are, ' What do you think is more important: the quality of food products provided or the quality of service?', ' What are your hobbies?', 'What can you contribute to this store?' and many more such questions that test the candidates' ethics. This holds good for in-store job positions. They also perform background checks along with the interviews in case of felony history of candidates. Although, in some countries, they only check the history of the past 7 years from the date of the interview. 
For higher-level jobs, the company goes through phone interviews where they ask candidates about their strengths, weaknesses, special abilities, and such. It usually takes a few weeks for them to do the phone screening process to decide which candidates can make it to the onsite interviews. Managerial positions involve a panel of hiring managers during the interviews with a more detailed set of questions to test the candidate's capability and thought process. Candidates applying for managerial positions will go through a minimum of three interviews for hiring managers to make their final decision. 
Candidates are expected to arrive at interviews dressed appropriately. The dress code followed is business casual although some candidates do dress formally. One important thing for candidates to keep in mind is to prepare questions to ask the hiring managers at the end of interviews. This will give the impression that they are interested in the job.  Candidates can ask about employment opportunities, Horizontal and vertical movement in the company, company culture, and work environment. 
Hiring age and legal requirements:
To apply for entry-level job positions employees must be a minimum of 16 years of age. Other positions have different age requirements based on the skill and experience for that job. For example, employees must be a minimum of 18 years to apply for the doughnut maker's job position with one year of experience in food preparation.  Candidates must have exceptional communication skills and have the ability to stand and move around the store for long hours. 
Most employees do more than what lies in their job description. For example, a cashier could help in cleaning the store or catering to any of the customers' needs or could do activities like taking out the trash. So, the company looks for multi-talented candidates. 
Work environment: 
Employees and the managers at Krispy Kreme work solely based on teamwork. The overall work environment is systematic, professional, clean, and enthusiastic. Employees always help out colleagues at any time. This positive environment pushes employees to work their best and provide customers quality service and make them feel comfortable in the space. Many employees say that their efficient,  friendly, and positive environment at Krispy Kreme helped them prepare for the business-related work for their future endeavors. 
Holidays like Black Friday, Halloween, Christmas Day, Valentines Day, and many others are especially busy. Full-time employees work for around 40 hours or more a week. Some employees work up to 48 hours a week. In the case of part-time employees, they work for 15-20 hours a week. Full-time employees work up to 8-hour shifts per day. For this work done, employees get paid weekly, or biweekly depending on the state regulations. They get paid at the end of the week, on Fridays.
In-store employees like cashiers earn an average of $9 per hour, crew leaders, production operators, production specialists earn an hourly wage of $11, restaurant managers earn an average of $14 an hour and sales associates earn an average of $9 an hour. Some employees say that their hourly wage is not enough for the work they do, but they choose to work there because of its positive and enthusiastic work environment. The hourly wage is just sufficient for employees to make a living. Some of the higher-paying jobs include those Supervisors who earn $537 per week, Team members earning around $740 a week. Team members' hourly wages can range from $15 to $25. The highest paying job at Krispy Kreme is Director of Sales who earns $221,000 annually. 
Working at Krispy Kreme doesn't just involve one task or the other, employees keep shifting from tasks almost every 30 minutes. Based on personal preferences, they might find the job taxing or interesting with constant change. Each management will have different demands, so employees must do their best to work according to the demands. 
Dress Code
Krispy Kreme employees wear the provided company shirt and apron along and this can be worn with jeans or slacks of neutral colors like black. Blue jeans are also allowed. A Krispy Kreme cap is also provided by the company. Employees are required to wear slip-resistant shoes that are comfortable to spend entire shifts in. These shoes can be worn with black socks. 
They allow employees to dye their hair but have a strict policy on piercings. Each store has different policies for vibrant hair dyes. It is recommended to check with store managers before making such decisions. Any kind of nail varnish or artificial nails are not allowed since employees are required to deal with food items. So their practices must be hygienic. Any kind of jewelry is not allowed. 
Conclusion
Overall, Krispy Kreme is a place where customers look forward to coming to because of the quality of the products and the service. Employees are trained to put their best foot forward and managers always make sure the work environment is systematic and smooth flowing. 
Krispy Kreme Hiring Age- Process and requirements