Robinhood is probably the most famous commission-free FINRA-regulated brokerage service available for US-Based users. This one-stop solution mobile application provides the convenience and facility to trade in stock markets, cryptocurrencies, and exchange-traded funds or ETFs. Now, before a rational person begins putting money into any kind of digital assets, they will want to establish a sense of credibility for the application that they are about to use. For the exact aforementioned purpose, one might want to make sure that the application of their choice exists not only on the server but in the real world as well. Here, we are sharing a brief list of Robinhood office and its Headquarters building locations.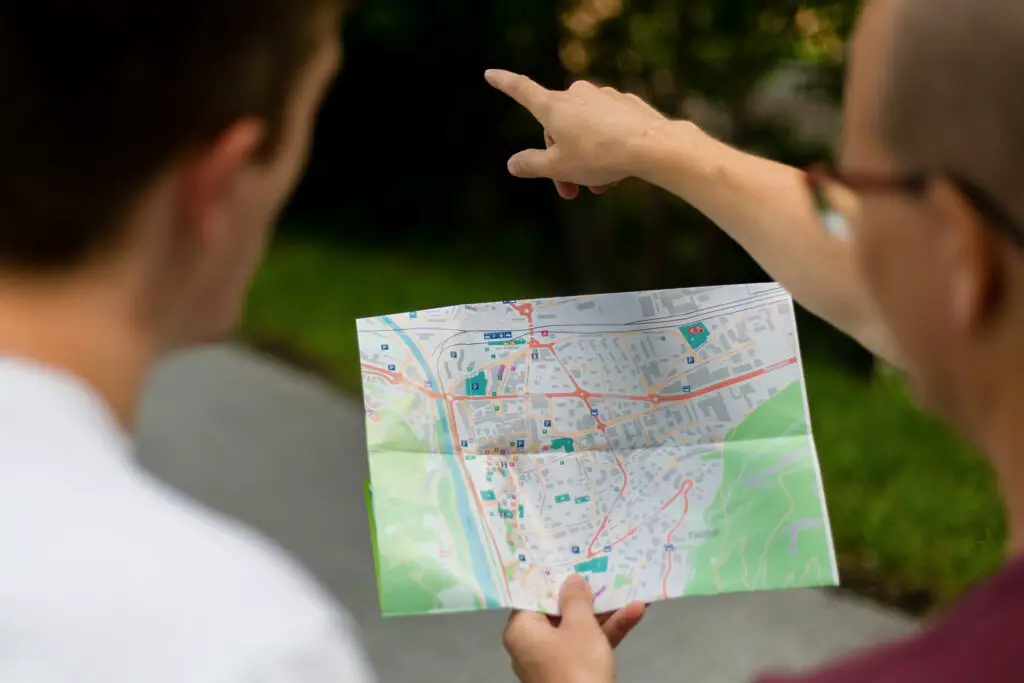 Robinhood Headquarters
This NASDAQ-certified company has its headquarters at one of the most tech-savvy employment places in the United States, that is, Menlo Park in California, USA.
The exact address if you need it is as follows; 85 Willow Road Menlo Park, CA, 94025, USA
According to the company's very own website, Robinhood believes that for a brokerage company, allowing access to users to contact them and have access to them for grievances is quite important. Therefore, they keep their contact lines open for any kind of communication via telephone, mail, or fax.
Now, to have more regional reach and to ensure a homogenous work culture for its current workforce of 3800 employees, Robinhood's local offices are spread across the country as well. Keep reading to find out about them as well.
Robinhood local offices
Robinhood has multiple local offices across America other than the main California-based headquarters. These are located at the following places;
Charlotte 
Chicago
Denver
Lake Mary
Tempe
Washington
Westlake
Two new regional offices we recently opened started operations. These are;
New York
Seattle
As of the date on which this content was written, Robinhood Financial Services Company has a cumulative 10 offices, including the main headquarters and 9 local offices. According to Robinhood, it allows them to attract the best talent in the industry, and diversified work culture is promoted via having multiple offices.
How can you contact Robinhood if a need arises?
As mentioned earlier, Robinhood is quite alive to the plight of an average user when they feel stuck and has a mechanism for users to contact them whenever they need to.
There are multiple ways for users to contact the help and support staff at Robinhood, including emails, phone calls, and via a direct link. To access the contact support page at Robinhood, tap the link: https://robinhood.com/contact
One can then sign in using their mobile application credentials and register their grievances via any device.
What services does Robinhood provide?
Robinhood is a US-based and FINRA-regulated strictly no-nonsense financial investing application with more than 22.8 million active users. It works primarily via its mobile application where users have access to invest in stocks, cryptocurrencies and exchange traded funds. What makes this application special and preferred by millions of investors is that it is completely free of trading commissions. 
Robinhood earns its revenue from other services rather than taking a cut of its user's profits.
As of the time of writing, Robinhood provides the following services either through the parent company or its subsidiaries:
Stock trading
Robinhood primarily supports trading US stock market-based stocks and ETFs. Apart from these basic services, Robinhood also provides its independent market analytics and margin trading facility as well as options trading introduced later on. All these stock market services are available from 07:00 AM to 08:00 PM ET.
Crypto Currency
Robinhood introduced cryptocurrency trading back in 2018 with the introduction of its crypto wallet. Initially, it allowed only Bitcoin and Ethereum trading in select states of America, later extending it to multiple others.
Currently, Robinhood does not allow cryptocurrency deposits or withdrawals but allows trading and other related activities. As of 2022, Robinhood has multiple popular coins on its platform including Shiba Inu, Solana, Compound, and Polygon.
Banking
Beginning as a financial service, Robinhood announced its full-fledged baking services of checking and savings accounts back in the year 2018 after obtaining a baking license from the US OCC.  Although this service was marred in controversies, it was later rebranded as a mere cash management service that promised 3% annual returns.
These three major financial services make up the bulk of the business being handled by Robinhood.
How does Robinhood turn in profits?
It is a valid concern to think about how Robinhood turns in profits if it charges zero commissions on trades being conducted on this platform. 
Robinhood makes its profits from smaller recurring revenue streams including, but not limited to:
Robinhood Gold Subscription Fees
Cash Management Service Fee
Stock Loans or Margin Trading
Interest earned on user's cash deposits
Summary
Robinhood is a US-based financial services application that operates via its mobile application. It allows users to invest in the US stock market, Cryptocurrency trading, and some basic banking services. It charges zero commission fees and earns its revenue from various smaller revenue streams like interests and subscription charges. Robinhood has its headquarters in Menlo Park, California, and nine other regional offices spread across America. Robinhood presently employs nearly 3800 employees from across the country and the world. It has expanded from being just a stock trading exchange to a cryptocurrency exchange and a banking service as well.
Although it becomes involved in controversies time and again, Robinhood is trusted by millions for its financial investment needs. 
Frequently Asked Questions(FAQs)
Is Robinhood safe for my money?
Yes, Robinhood is a tried and tested application trusted by about 23 million users. It allows instant deposits of up to 1000 USD above which takes up to 3 days.
What is Robinhood Gold?
Robinhood Gold is a premium subscription service that allows instant deposits up to 50,000 USD as well as recurring investments like SIPs.
Is Robinhood owned by a Russian parent company?
No, Robinhood is a US-based company not owned by any other parent company. It does however have multiple subsidiaries itself.
Robinhood Office Locations And Headquarters