The National Crime Agency is a law enforcement entity responsible for leading the United Kingdom's mission to fight organized crime, human trafficking, and cybercrime. It is an operationally independent, government department that does not work under any ministry. Let us know about that the NCA Locations & Headquarters.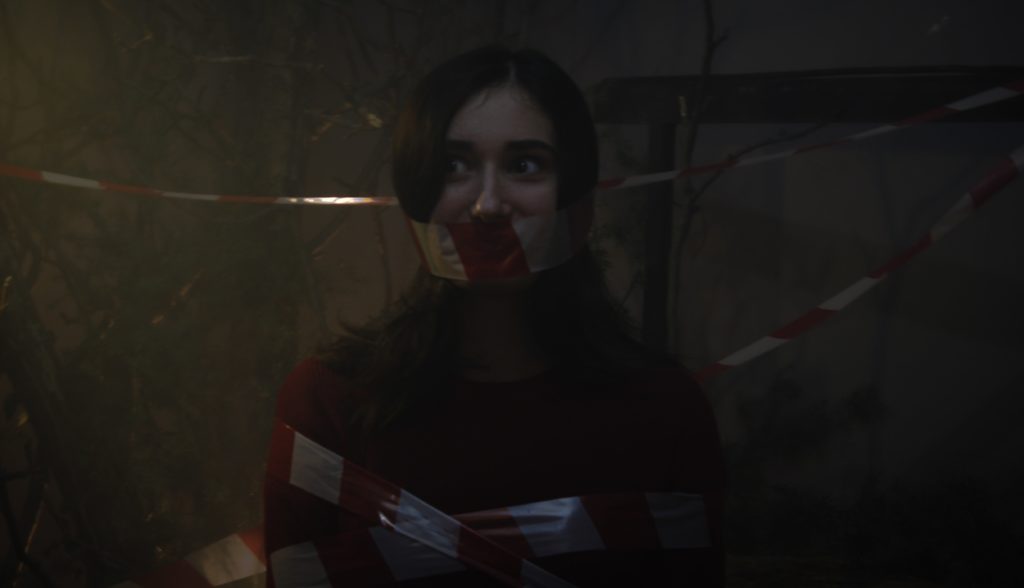 The headquarters of NCA is located at Citadel Place, Tinworth Street in London. National Crime Agency has undisclosed office locations in all the areas under its jurisdiction. The legal jurisdiction of NCA is full in England and Wales along with Northern Ireland and limited in Scotland. 
About National Crime Agency
Along with fighting organized crime, NCA can be taken to investigate any crime. They work with the police and other law enforcement agencies, on a day to day basis. The NCA was established in 2013, replacing the Serious Organised Crime Agency. The NCA officers are all people from different walks of life who speak different languages, come from different backgrounds and cultures and have diverse skills and experiences. The areas of investigation of the NCA range from- 
Border vulnerabilities
the trafficking of sensitive commodities such as people, guns and drugs across borders is a big part of organised crime. Securing the country's borders and making sure no such crime takes place is NCA's job. They protect the communities, businesses and trade. The Border Force is a vital part of the NCA's fight against crimes like this. 
Illegal firearms
It is illegal to possess or uses a firearm, without a license, in the UK. Even though the level of gun-related crimes in the UK is low, the potential for harm from gangs and would-be terrorists makes it important for illegal firearms to be eliminated. A campaign led by the NCA raises awareness about the firearm legislation of the UK and works towards stopping illegal firearms from entering the country. 
Cyber Crime
Cybercrime entails breaching of personal data, leaking of personal data on a large scale, security damage, cyberbullying, hacking etc. This branch of crime, though recent, continues to rise in scale and the number of people that it affects. Cybercrime costs the UK billions of pounds every year and even threatens national security. The NCA works closely with the police, the FBI etc. to share intelligence and coordinate action. 
Fraud- Fraud is a commonly reported crime in the UK. Fraud is usually targeted at people like the elderly, the vulnerable, and people with poor finances who can be easily lured. It is also increasingly being committed via the internet. Counterfeit and pirated goods, identity theft and phishing are also forms of fraud. NCA works with people from the public and private sectors to pursue and arrest fraudsters. 
Drug trafficking
Selling drugs is one of the main sources of income for organised crime gangs. These may also be financing terrorist activities. The deaths caused due to drug abuse are increasing day by day. Crime rings associated with the smuggling of drugs are also often linked to other organized crimes like human trafficking, illegal firearms etc. NCA works on a global level to combat drug rings. 
Money laundering
A potential threat to national security, money laundering enables most forms of organised crimes to conceal their assets and carry out their operations without getting caught. To tackle this situation, the NCA trains financial investigators from across the UK to recover and confiscate criminal assets. 
Modern Slavery
Even in this day and age, thousands of people are being held and forced to work, against their will. Industries like agriculture, construction, sex industry etc. have been found to be areas of modern slavery and human trafficking. Eliminating modern slavery and human trafficking is one of the NCA's priorities. They carry out intelligence operations, send in undercover agents and partake in sting operations to fight this crime. 
Kidnap and extortion
a global threat, kidnap and extortion can have lifelong effects on the victim. The NCA has a dedicated branch called Anti Kidnap and Extortion Unit (AKEU) to provide special support to the law enforcement agencies and the victims. 
Sexual abuse of minors- Exploitation and abuse towards children continue to increase worldwide, despite the laws set in place for the protection of children. Law enforcement agencies like NCA have now taken a more solid approach to tackle this crime. The trauma of sexual abuse can ruin a child's life. The NCA investigates and arrests child sex offenders, protects and safeguards the victims and educates the people about how to protect themselves. 
How the NCA works
NCA officers work at the forefront of law enforcement, carrying out intelligence operations to tackle organized and serious crime and threats. They pursue the most dangerous and serious offenders and criminals. They work with other agencies to target and arrest groups and individuals that are a part of organised crime. 
Significant operations
In May 2014, two shootouts at Tottenham led to the arrest of four individuals for attempted murder and possession of a firearm.
In May 2014, a major operation conducted by the NCA resulted in a drug bust of more than 100kg of cocaine. 
In July 2014, an arrest of 660 people who were suspected paedophiles, was made in collaboration with the NCA. 39 of these people were registered sex offenders.
In July 2020, NCA worked in one of the largest law enforcement operations of its kind, Operation Venetic. 
Conclusion
The National Crime Agency is an organ of the law enforcement in the UK, that is responsible for fighting organised crimes. It works on intelligence operations and collaborates with both domestic and international organizations to arrest criminals. 
Frequently asked questions
How many officers work in the NCA?
The NCA currently has 1,791 sworn officers. The overall workforce consists of more than 4000 people. 
What is the difference between NCA and the police?
The police force is responsible for solving general crimes like theft, missing persons etc., within the areas of their jurisdictions. The NCA works against organized crimes like fraud, drug and human trafficking, etc. These two law enforcement entities often collaborate with each other to solve crimes and arrest criminals. 
NCA Locations & Headquarters-Know More