Introduction
Dunkin Donuts was founded by Bill Rosenberg in the town of Quincy, Massachusetts, in the year 1950. Dunkin Donuts started as a restaurant selling donuts and coffee but later expanded its business by not only including sandwiches in its menu but also buying out two rival food chains- Mister Donut and Dawn Donut. Let us know 'Dunkin Donuts Headquarters & Locations'.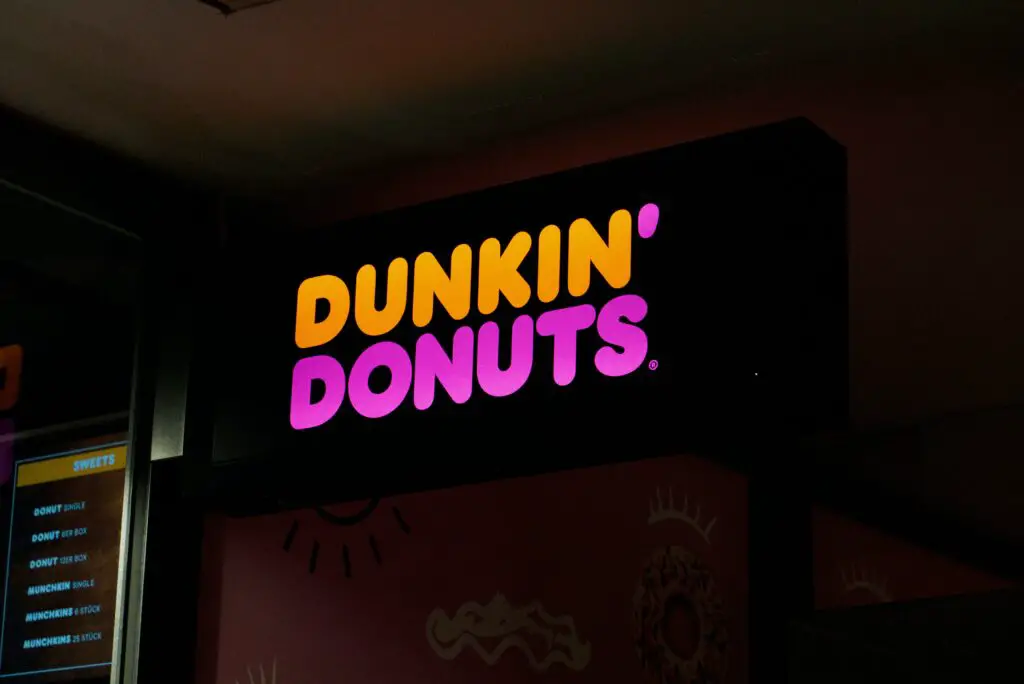 Dunkin Donuts Headquarters & Locations
Some of the strengths of this mega-food chain include-
Over 500 varieties of donuts.
Easy accessibility, making it a go-to place for coffee and breakfast.
Franchise chains totaling over 10,000 locations across 32 countries. 
Effective advertising strategies. 
Affordable rates make it a go-to breakfast option for students and office-goers. 
This leading food chain believes in proving "delicious beverages and baked products in a convenient and relaxed environment." It swears by the values of "honesty, humility, and transparency." Dunkin Donuts has stood the test of time. With the changing dynamics of the world, where people have become health conscious, Dunkin has stood tall and strong with its sales increasing. 
One of the main reasons Dunkin Donuts has established itself as one of the leading food chains in the world is because it identifies itself with good quality food and employs smart marketing and advertising strategies. Their food is conveniently available and affordable. Through the years, this multi-million company has navigated through the wants of the customers, changing marketing dynamics and the economy. Dunkin is now a household name in America. 
Headquarters
The well-known food chain's home office is in Canton, Massachusetts. Rosenberg came up with the idea of the restaurant after seeing that donuts and coffee were the most popular food items in factories and construction sites. With time, Dunkin started including full breakfast options.  
In the year 2004, Dunkin's headquarters was relocated to Canton, Massachusetts. Dunkin Donuts and Baskin-Robbins were sold to a private equity consortium of Bain Capital, Carlyle Group, and Thomas H. Lee Partners for approximately $2.4 billion in the year 2005. 
Brief History of Dunkin Donuts
In January, the CEO of Dunkin Donuts announced that the food chain franchise would be available in California from 2015. 
In 2013, the food chain signed its first Southern – Californian store development which led to the opening of forty-five new restaurants.
In march 2014, the first Dunkin' Donuts and Baskin-Robbins combination store opened in Southern California. 
2014 also saw the return of the food chain in the state of Minnesota. 
 On February 9, 2017, all Dunkin' locations were declared as franchisee owned and operated as such.
The food chain has many stand-alone shops but it can also be found within many gas stations, supermarkets, malls, and convenience stores.
 Dunkin Donuts opened its 500th restaurant, in New York City in the year 2015. This location was combined with a Baskin-Robbins store. 
 The Dunkin' Brand officially announced the permanent closing of approximately 800 shops in the United States of America because of a 20 percent drop in sales during the COVID-19 pandemic. 
After The Covid Pandemic 
Location A:
As of January 8th, it has been confirmed that as of early February, the chain will officially open its first California location near the city of Salinas in the Monterey area. The menu will feature the following items: One Donut of your choice; One Bagel of your choice; Coffee or Tea; and a Buttered Biscuit.
Location B:
As of March 4th, the chain began signing multi-unit agreements in the city of Orange County on shopping center properties in Orange County. The chain plans to add at least twenty restaurants in the city which spans six square miles. The new brand will be based out of a restaurant on Brookhurst Street, in Anaheim Hills. The company reportedly signed a 25-year lease on the nearly 10,000-square-foot space. Both brands will be located in the same building. The combined restaurants are expected to be fully staffed with hundreds of employees. Construction is expected to begin in September.
Location C:
As of April 6th, Dunkin Donuts has signed a multi-unit agreement for a location in Costa Mesa on the city's famed Fairview Road, near the beach. The new location will also include a Baskin Robbins. It will be located in a free-standing building on a city block that is zoned for a variety of uses including offices, entertainment venues, and even a hotel. The current owners of the building have announced plans to turn the location into a "venue for arts and entertainment."
Location D:
As of May 14th, Dunkin Donuts has signed a multi-unit agreement for the Chicago suburbs. The company has planned to open a restaurant in Bolingbrook which will be located off of I-355 at Boughton Rd. The facility is expected to draw customers from neighboring towns such as Romeoville, Joliet, Orland Park, and other close-by locations. Additionally, the new location will serve as an anchor to a new development called Bolingbrook Crossing which will include a new grocery store and several other businesses.
Location E:
As of June 4th, Dunkin Donuts opened a new location in suburban Philadelphia, in the town of Bensalem at a shopping plaza anchored by a Walmart Supercentre. The store is located in a former Bed Bath & Beyond store that was demolished earlier this year to make way for the new Dunkin Donuts. The facility includes an indoor and outdoor seating area and is expected to draw customers from the surrounding communities.
Location F:
As of late June, Dunkin Donuts signed another multi-unit agreement to open a new location in Honolulu on the island of Oahu. The restaurant will be located at the Aloha Tower Marketplace which is home to dozens of shops and restaurants, and is a major tourist attraction on the island. The new restaurant is expected to be open for service sometime this fall.
Conclusion
The brand currently has approximately 11,000 restaurants in more than 40 countries worldwide, which makes it one of the world's largest franchisors of quick-service restaurants. In the United States alone, Dunkin' Brands has about 5,700 locations in 39 states. 
Dunkin Donuts Headquarters & Locations – And Its History