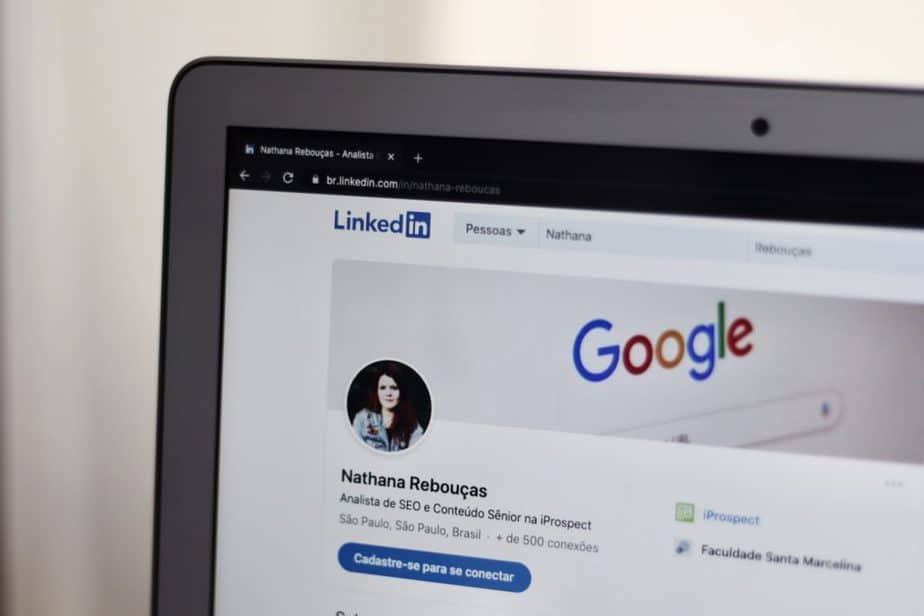 LinkedIn has been the world's most popular job search website for many years. It is the world's most popular employment-oriented online service and it operates mostly through its website and mobile application. It allows users to seek jobs, post their resumes, and also allows people to post jobs and it also makes connections with people of the same background. Now, the LinkedIn app defaults on almost everyone's mobile phones. To make a good profile on LinkedIn for a job search, everyone needs to follow certain things that will help an individual in getting the job they want. Let's go more into detail. How to Write a Post on LinkedIn?
Focus on making an advanced profile
First of all, make sure that your LinkedIn profile has reached an advanced level. For this, just simply click on the LinkedIn app and view your profile. After that, scroll down to see your profile strength. Unless it's showing 'All Star', then do make certain changes. 
Making certain changes –
To ensure that recruiters get attracted to your LinkedIn profile, add your top skills and endorsements, add the top 5 jobs that you are open to work in, and write a catchy section about yourself. Also, do add a good profile photo so that people will want to click and view your profile more. Don't forget to make your account verified. A verified account is more likely to be contacted by recruiters than non-verified accounts. 
Skills and endorsements – 
There is an option on LinkedIn to find out if you are good at some skills or not. Simply click on the 'Take skill quiz' option below the Skills & Endorsements section in your LinkedIn profile. You will get all types of skills required by most companies, for example – MS Excel, Python, HTML, Adobe Photoshop, etc. They are usually multiple-choice questions and you have to score in the top 30% to earn a badge. In case you don't earn a badge, you can take free courses at LinkedIn to improve your skills in those areas. 
Writing your about – 
Make sure that you highlight your strengths in the about section of your profile. The first two or three lines must be introductory. You can start by wishing the reader/recruiter and then tell your full name. After that, state what you are currently doing. Also, do tell me about your educational qualifications. Then tell about your experiences and highlight your strengths. Don't write anything you are not good at, just for the sake of getting a job. Be honest in your about. If you want to make your about unique, then go ahead! 
Mention your education, experience, volunteering services, etc. 
It's important to know that most recruiters will check your background in your profile. Add your school, college, or university name. If you have volunteered in an organization, then add those too. Also, add your experiences and certificates. If you add certifications then most people will likely appreciate your skills and your chances of hiring will increase. 
Adding top 5 jobs
At LinkedIn, we get an option to add any top 5 jobs in which we are interested. The trick here is to add five jobs in which you know you'll be able to work well whilst also showcasing your skills. 
Adding certificates
Adding certificates is a great option to show recruiters that your skills have been awarded in the past. Don't add lots of certificates. Adding about 5-6 certificates in your best skills is the way to go. Even if you add about 2-3 important and valuable certificates, then your chances of getting hired will increase too. 
Writing a post
Once you have made an excellent 'All-Star' profile by verifying it and adding all necessities, it's time to write a post looking for a job. 
Firstly, you should write a unique headline. Don't make the title too short, but also not too long. A good example would be – 'An enthusiastic, hardworking person with a commitment to providing high-quality support to the management of consistent growth and development of organizations'.  
Next, mention what exactly you are looking for in a job. For example, you could write – 'Currently looking for an opportunity to working with high-class organizations who care for human rights'. Make your sentences immaculate and provide exact points. 
Be more creative and pick a good purpose to define what you exactly need in a career. Don't exactly state that you are 'unemployed'. Try to write that you have excellent skills and you are looking for a job that will polish those skills and will appreciate you. You can also write that you are a professional, without even mentioning that you don't have a job yet. Straight away mentioning that you are 'Unemployed' can give off a wrong impression and recruiters won't like that. Instead, show off your skills and expertise while stating that you are looking for opportunities that will help you in putting those skills to work. This way, chances of getting contacted or hired by recruiters will increase. 
Turn on your post notifications so that you know whenever a recruiter has contacted you. Talk about the value that you will bring to a company. Even if you have just done internships, then mentioning those too will help in getting recruiters to contact you, instead of not posting anything about your work experience. You can also demonstrate something unique, such as – a specific accomplishment, an award, a passion, or a hobby, so that your LinkedIn profile stands out from the rest. 
Frequently Asked Questions and Samples
Here are a few samples of headlines' posts and related questions with answers. 
For recent graduates and entry-level job seekers (Sample) –
Recent Economics graduate, with a focus in management, HR, and secretary services
For job-seekers with some experience (Sample) – 
Social media marketing manager | 3 years experience 
Looking for diverse companies to come forward and help me in this journey
Job-seekers with experience + unique value (Sample) –
Content writer at Vogue | Creative and content writing | Fashion blogger | 5+ years of experience
Looking for a different and diverse mode of journey
R&D Scientist at Pfizer | Oncology research | Certified oncologist | 7+ years of experience
Looking for unique and new means to divulge in a slightly different career path
Extra Samples –
I help high performers land amazing jobs | Coach | Resume writer 
I help people generate extra $15,000 – $20,000 | Freelancer | Affiliate marketing manager
Sales associate specializing in social media, marketing, and advertising
Recent Journalism graduate | Looking for opportunities in reporting, news reading, editing | Part-time blogger
I help students to make money online | Digital entrepreneur | Social media marketer
Recent English postgraduate and B.Ed graduate | Looking for English teaching opportunities
Secretary | Hotel management skills | Looking for good companies and hotels to showcase my expertise
District Manager at Starbucks | Customer interaction skills | Cooking vlogger | 9+ years of experience
Looking for a different path to take my career to a next level 
How to make my writings more attractive?
The best way is to use creativity and try to make your posts intriguing. If you write clearly and concisely then more people would like to hire you. Also, try to write uniquely. Avoid using cliches and being redundant. 
How to write proper posts?
The best way is to write well in the optimum quantity. Don't write too much, and also not too less. The writings should be of the right amount. 
Hence, writing excellent and unique posts on Linkedin is not rocket science. It's practically very easy. All you need to do is practice and polish your skills and take them to a next level. Also, keep updating your profile from time to time. Keep on adding new and latest experiences to get the best possible job. Even if you've got an excellent job, you can still update it to the 'currently working at' position. Also, do make connections. Making connections with people will more likely give your profile a professional look. Keep following your interests on LinkedIn and also do good referrals for your friends. You can also ask your friends to do the same for you. Even if you have 2-3 good referrals in your LinkedIn profile, then recruiters will surely admire you. Writing an interesting about section will also give you a good amount of admiration from several people, and who knows, someone is already referring you to a great job ahead! 
Overall, just needing a bit more unique and interesting writing skills is the key to ace your posts on Linkedin and will give you tons of job opportunities. Even if you don't get many opportunities, then don't lose hope, keep applying to relevant jobs that you see every once a week. Usually, recruiters will contact you within a week by phone call or email. They can also message you in the chat area on the LinkedIn app. Therefore, it's a great place and opportunity to post for jobs online and also to get hired by the best of companies whilst also improving upon your skills and building your experience. 
How to Write a Post on LinkedIn?- Looking for a Job