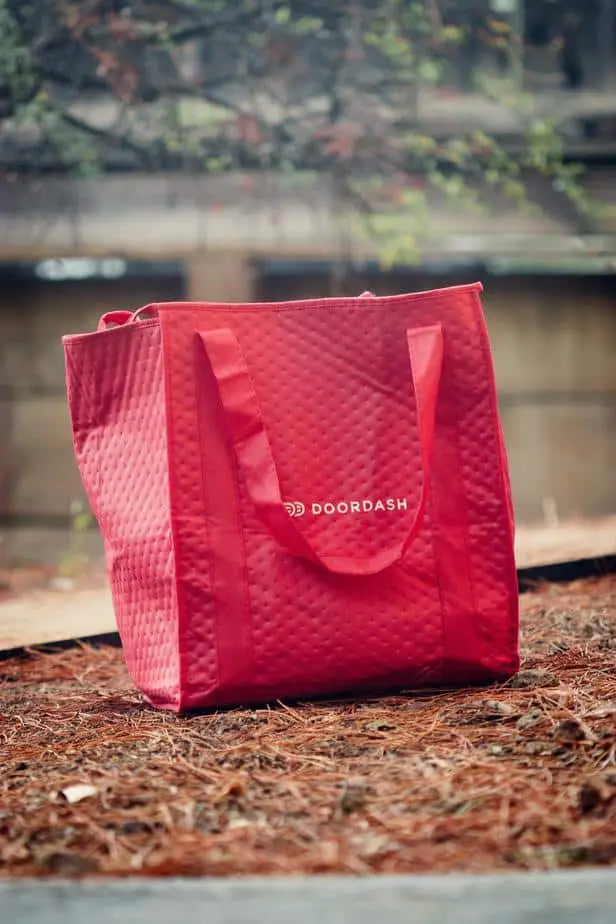 DOORDASH- THE BRAINCHILD OF 4 STANFORD STUDENTS
In the present day scenario, where everyone is always running around, always rushed, always late, one technological boon that saves time and energy would make a difference to our lives. And one such tech child is the food delivery and services industry. The luxury of ordering food at your convenient place and time with just a few taps on your hand devices is what revolutionized the industry leaps and bounds. Let's know When was Doordash Founded?
The food industry was not the same back in the day as it is today when in the year 2013, 4 Stanford students – Evan Charles Moore, Andy Fang, Tony Xu, and Stanley Tang teamed up to establish a food courier company, Doordash. 
Unlike the traditional restaurant delivery system, where the restaurants deliver the food themselves, Doordash is a third-party food delivery platform that delivers food prepared by other restaurants and delivers it to their respective customers thus extending the customer base and indirectly spiking up the restaurant industry.
The startup in Palo Alto expanded to more than 56 markets and more than 600 cities across the United States, Canada, and Australia as an online food ordering and food delivery platform. Doordash is an on-demand logistics-based startup having its headquarters in San Francisco, California. 
With funding of 2.5 billion dollars and a valuation of 16 billion dollars, it operates in over 20 markets across the United States and Canada. The Doordash stands tall with its logo, depicting speed, precision, and movement which is why it is not hard to believe that almost 90% of top US restaurants are on the doordash platform.
THE FOUNDING AND HISTORY OF DOORDASH
Doordash is way larger than one would imagine, it is the largest food delivery company in the USA with a 56% market share. And a 60% market share in the convenience delivery category. Let's rewind a little bit to where it all began. Doordash was founded 8 years ago in January 2013. Doordash was kick-started by 4 Stanford students in Palo Alto, California. 
The founders were getting feedback on an app that was developed by them for the small business owners to carry out deliveries using technology in the Palo Alto area. This seeded an idea in them to launch their first landing page – 'PaloAltodelivery.com' and made their first delivery on January 12, 2013.
– In the summer of 2013 they successfully received 120,000 dollars in seed money from Y Combinator against a 7% stake. And later scaled up its funding with its backing from other investors – Khosla Ventures, Pejman Mar Ventures, Andy Pachleff, Charles river ventures SV angels, etc. The startup incorporated as doordash in June 2013 in Delaware. 
– In October 2017 CFO Mike Dinslade left doordash within one year of his joining the company. In December 2018 doordash overtook Ubereats and went on to hold the 2nd position in total US food delivery market sales, only second to Grubhub. 
– But in March 2019 it was second to none. It had surpassed Grubhub in total sales. In fact, by early 2019 doordash became the largest food delivery platform in the USA and maintained its position for the entire year of 2019.
-In October 2019 it opened its first ghost kitchen known as doordash kitchen in Redwood, California. In December 2019, the company went public with an IPO raising 37 billion dollars. It has also been recorded to serve 450,000 merchants, 20,00,000 customers, and 1 million deliveries.
THE PARTIES INVOLVED
– DASHERS – In simple words, 'Dashers' are the drivers who deliver the food and work for doordash. The dashers are paid flat payments for deliveries every week, they make 600 dollars per annum working part-time.
When asked, it is not the pay that entices them to work for doordash but the flexibility of the job and adaptable timings that have got them to work for the company. 58% of the dashers are women, the reason being not the income but the flexibility to fix the schedule. But the main prerequisite for dashing is that the dasher must have their conveyance, as doordash doesn't provide one. 
–RESTAURANT OWNERS- Doordash acts as an intermediary third party between the restaurants and the customers. Doordash provides advertising services and helps extend the customer base for the restaurant businesses.
–CUSTOMERS- The customers are the ones who place the order, the process starts from and ends at them. The company doesn't take a cut from the tips that the customers pay to the dashers.
HOW IT MAKES MONEY
– BUSINESS COMMISSION- The business committed to the company from restaurant businesses is close to 20%. 
– DELIVERY FEES- Doordash collects five to eight dollars as delivery charges per order from the customers. 
– ADVERTISING- Besides the commission doordash charges restaurants for advertising and marketing on their website and app to expand their businesses. The fees defer from restaurant to restaurant.
THE BUSINESS MODEL OF DOORDASH
It is through its smart business model that doordash has maintained its appeal as the fastest and the best in the food delivery services industry and is a well-known name in the USA. The business model of doordash can be summed up into 5 steps – placing the order, paying the bill, dispatch, and lastly, the delivery. 
Doordash provides a top menu from the suggested restaurants, scheduled delivery, a live tracking facility for both customers and restaurants, and a dual rating system for food and delivery and delivery personnel. It is an innovative rating system, it is based on a 10 point rating system and considers factors like delivery quality, restaurant popularity, and customer feedback. Doordash offers a mobile app (free of cost) that is supported by both IOS and Android operating systems, it is user-friendly and allows full access to its website.
THE GROWTH – MILESTONE BY MILESTONE
ACQUISITIONS AND PARTNERSHIPS
Mercato – In the year 2019, the company announced its partnership with Mercato, an e-commerce platform to expand its business vertically and as an indirect effort to surge its revenues in sales.
Rickshaw – In the year 2017 Rickshaw, a courier and logistics start-up was purchased by doordash. 
Scotty labs – In the August of 2019, the company went on to acquire a teleoperations start-up company that focuses on self-driving and remote control vehicle technology.
Chowbotics – On 8th February 2021 a company known for its salad-making robot was acquired by doordash. (Chowbotics was valued at 46 million dollars in 2018)
Caviar – In October 2019, a service specializing in food delivery was acquired by doordash from square incorporation for 410 million dollars in 2018. 
In April 2018, the company went on to partner with Walmart and ventured into grocery delivery.
GROWTH IN FIGURES
Geographical spread – The company which had initially planned to spread across the United States has now gone on to plant its establishments in Canada and Australia. With an employee headcount of 3880 as of 2020. It has expanded to more than 4,000 cities and 3,40,000 stores across Canada and America. It had already aggressively expanded to 18 cities in just 2 years into the business.
Funding and valuation – From 60 million dollars in investment and 600 million dollars in the year 2015 the company had reached 1.4 billion dollars in valuation, officially being branded as a unicorn after an investment of 533 million dollars from Softbank and its other investors. It had recorded total revenue of 900 million dollars in the year 2019.
Speaking of its valuation, there has been a steady rise in this area since its inception. According to recent figures, the company was valued at 4 billion dollars as of August 2018. It eventually became more valuable in February 2019 materializing to 7.1 billion dollars. And later reached a mark of a whopping 13 billion dollars in 2020.
THE COMPANY AMIDST THE PANDEMIC
Doordash has helped many restaurant businesses stand back on their feet, it has empowered many small businesses, and in efforts to help restaurants, the company set aside 200 million dollars for marketing.
It has also supplied 1 million sets of hand sanitizers and gloves free of cost to all its dashers. It renders a dedicated customer support service 24/7. It has instantly adapted to the change by practicing contactless delivery and default dropping off options. 
This alone speaks volumes about the company's capability to change according to the changing circumstances. If the company continues to show no signs of slowing down, it is surely headed in a hopeful direction to become what its vision and mission statement propels it to be.
THE BOTTOM LINE
Getting a competitive advantage can be tough in a food delivery service industry, as the consumers are indifferent and the loyalty is less as there are many players in the food delivery industry and thus many options for the customers to choose from. For instance, there are many 3rd party food delivery companies – skip the dishes, Caviar, Tapingo, Grubhub, Ubereats, Postmates, etc. 
Besides running the business, doordash has also played an active role in carrying out social responsibilities – Doordash has partnered with the largest domestic relief food organization to accomplish no food wastage and make food donations along with multiple food partners.
When was Doordash Founded?- Full History