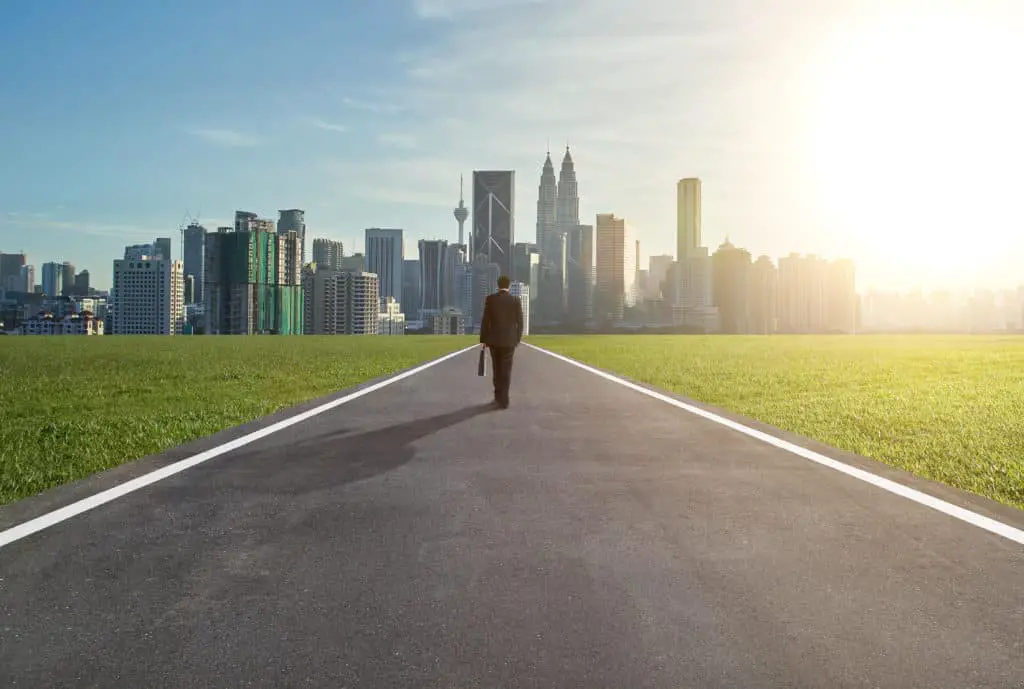 Introduction
San Francisco is the tech hub and is popularly known for start-ups. Bay area has most of the tech companies like Google, Facebook, Apple. It is easier to get jobs as most of the companies established are in this bay area. Salaries associated with the jobs are also high. Though the covid situations took away many jobs, this place is still growing and reaching heights. San Francisco is the revenue generator for the nation through tech. And today's title is 'What are the Top 10 Tech Companies in San Francisco?'.
Learn about the best companies to kickstart your carrier.
Companies that are hiring people remotely and in the few numbers are mentioned below. The top companies are in and around San Francisco. Tech start-ups are nearly 2 to 10 years old. Innovative things are being built here, getting a chance to learn and explore. Over the past ten years, there is an encouragement to grow more and more.
Top 10 Companies in San Francisco Include:
Salesforce
Adobe 
Discord 
Poshmark 
Roblox 
Amplitude 
Atlassian 
Eventbrite 
C3.ai 
Spin
What are the eye-catching perks provided by these companies? 
How to get hired, several openings, and the overall information are shared below in detail. Please read further to know more.
Salesforce
Salesforce is a software company that provides products to customers. They work with the cloud, mobile, analytics, and social domains. It offers sales cloud, service cloud, App Exchange, and Exact target market cloud. It has a force.com that allows developers to create a website in the salesforce.com application. AppExchange is an online marketplace for third-party apps, Heroku helps us building applications, Salesforce Sandbox is to test the ideas. One can preferably choose their domain and get into salesforce. 
Salesforce has won awards since its establishment for its remarkable work. There is respect and equality in the workspace. It is a community with complete transparency. The office is situated in Salesforce tower. The office has all facilities like a gym, kitchen, parking, etc. Other benefits that come with salary are medical, dental, vision comprehension. Travel assistance that too 24/7.  It also provides adoption, fertility, and surrogacy benefits. Employees have the right to choose their area of interest and work at their own pace. It is also known for giving back to society through donations. Top 100 employees receive 10 thousand dollars for charity purposes.
Headquarters: San Francisco
Revenue: 13.3 Billion Dollars
Founded in:1999
Industry Type: Software
No of Employees: More Than 35,000
Adobe
Adobe is an international company based in California. Adobe is a graphics software started by an American developer. The company's revenue kept on increasing from the 1990s. Adobe illustrator was introduced in 1987 for artists and designers. 90% of people or designers use adobe photoshop. Initially, all newcomers get a job-based piece of training. Employees develop their personal growth by being a part of this organization. The company hires people from a software background. Software Engineers, computer scientists, Developers, Engineering managers, Interns are a few of the position's adobe hires. 
Employees get many benefits from this company. They give holidays for spending time with family—a Four-week sabbatical after five years of service. One can purchase adobe stocks at a lower value than the outer world. An educational reimbursement that is of 10 thousand dollars per year given to the employees. Maternity leave with 16 weeks of bonding leaves to female employees. With all of this, medical insurance, vision insurance, and life insurance come up with the job. Employees have a free lunch or snack, discounts on various things like mobile phones, and gym membership.
Headquarters: San Jose California
Revenue: 15.45 billion dollars
Founded in:1982
Industry Type: Software
No of Employees: More than 24,000 Worldwide
Discord
Discord is a text, video, and communication channel. Initially, it was for gaming purposes, but later on, it found its uses for other things like chilling out with friends, knowledge, and much more. Discord has 140 billion users. People in the data field get hired, proficient in data science, Machine learning, and product analyst. Android developer, full-stack developer, staff software engineer, Engineering manager are the positions reserved for engineers. Finance people have three openings allocated: senior manager, corporate finance director, and stock administrator.  Product, marketing, legal, data, engineering are vivid domains to work on in discord. 
Perks of joining Discord are health, dental, vision insurance. Yearly vacations to spend time with family. Paternity leave and maternity leave are add-on benefits one gets after joining this company. Data analyst and senior software engineer are the tech roles to work. Cloud engineers, system engineers, full-stack developers are highly paid jobs. There are 65 job openings per year for this company.
Headquarters: San Francisco
Revenue: 52 million dollars
Founded in: 2012
Industry Type:  Computer Science 
No of Employees: In a range of 500 to 1000
Poshmark 
Poshmark is an e-commerce website where men, women, pets, kids can find their fashion. It makes it easier to find all types of clothing sitting at home easily. It is a Chinese company having headquarters in Redwood City in California. It stands 7th amongst ten top companies. Brands like Nike, Adidas, Levi's sell their products on Poshmark. Bay area has less than 55 positions for jobs every year. So it empowers its employees to work for the good. Life at Poshmark is very cool. The benefits it provides are health, dental, vision insurances.
Poshmark enables employees to work remotely from home. A vacation and time-off to all the employees yearly. It also gives maternity leave to females. Moreover, there are various fun events and parties by the company. There is no compulsion to wear formal dress. Employees learn and grow every day. Software engineer that works on web and senior growth product manager are the positions reserved for tech people. Android, data engineering, web development are various roles available for the engineers in the bay area. Overall culture at Poshmark is friendly.
Headquarters: Redwood City
Revenue: 3 billion dollars
Founded in: 2011
Industry Type:  Internet
No of Employees:  More than 500
Roblox
Roblox is a gaming platform and game development company. Here people can play games created by other users. One can also create games for others.  It can run on Android, iOS, macOS, Max box one, windows, and many more. It has two modes one is single-player, and the other is multiplayer video games. Many people dream of working at Roblox. It provides jobs to people whose age is greater than 18. One can easily make their carrier in Roblox. Bay area provides jobs to nearly 160 people per year. 
Many perks are unlimited PTO, health, vision, dental insurance after joining this company. Maternity leave and paternity leave to the employees. For them, health comes. First, they provide daily lunch and unlimited snacks. There is a fitness center over there. Engineers can apply for machine learning, backend developer, computer graphics software engineer, DevOps engineer, Full-stack developer in the bay area. Data science is a growing field. Roblox hires people as data scientists in developer relations, international growth, developer services, trust and safety, social graph research. Teamwork, leadership, solving complex problems are looked after, after joining this organization. One can achieve milestones after joining this company. 
Headquarters: San Mateo
Revenue: 387 million dollars
Founded in: 2004
Industry Type:  Computer Science
No of Employees:  1054
Amplitude
Amplitude is a company working on intelligence and provides tools to other companies for a better reach. This community has 45 full-stack developers and 7 product managers. Most companies use Amplitude to optimize their products. It helps other companies to increase their digital growth.  It can easily generate charts for other software.  This company consists of four pillars: adoption, second is data management, third is analytics, and fourth is growth. Amplitude is the best in analytics. 
Amplitude provides jobs to nearly 45 people every year. Women willing to start their carrier in the tech field can choose Amplitude. Perks of joining Amplitude are parental or maternity leave, Unlimited PTO, stock windows, gym stipends, and many more. In addition, the company provides insurances like dental, medical, vision, and disability, Performance bonuses to top performers.
Vacation leaves to all the employees per year. Opportunities are open for senior DevOps engineers, Backend engineers, staff product engineers, front-end engineers, data pipeline infrastructure engineers, Developers in android, iOS, ruby, etc. All these positions are available in San Francisco. Tech roles in the bay area include enterprise account executive and senior product manager with 47 to 177 dollars salary.
Headquarters: San Francisco
Revenue: 100 million dollars
Founded in: 2012
Industry Type:  Computer Science
No of Employees:  More than 500
Atlassian
Atlassian is an Australian company that develops software and products for other companies. The Atlassian products include Jira service desk, Jira Core, Jira Software, Confluence, Bitbucket, Jira align, Advance roadmaps for Jira, Opsgenie, and status page. Personal growth and professional growth are encouraged to the employees. They hire interns, marketing people, and salespeople. Work from home is also available here. There is a gaming room for employees. 93% of people suggest this is a great place to work. It provides financial support if one is working remotely or in the office. 
There are many benefits if you work with this firm. They provide PTO and time & location flexibility. Job training and conferences are scheduled for employees. Adoption assistance and free modern medical services are given to people working there. A senior backend developer gets hired for Bitbucket and leads principal architect for the e-commerce marketplace. Data engineer gets hired with a good package. Other fields where job opportunities are finance, accounting, legal, marketing, sales product management, security, and more.
Headquarters: Sydney, Australia
Revenue: 1.61 billion dollars
Founded in: 2002
Industry Type: Software Development
No of Employees:  More than 5752
Eventbrite
Eventbrite is an online ticket booking site for movies, events, marathons, gaming competitions, rallies, etc. Everbrite allows you to work remotely. 90% of people suggest that this is a good company to work for. It is a place where dogs are allowed to come with their owners. People with advanced degrees in their domains stand out of the crowd. People with experience and salespeople are highly paid. Overall a person develops soft ad hard skills. Working in a team is encouraged, due to this people tend to develop amazing products. 
Principal engineer, director, senior project manager for developers, staff software engineers, group product manager are various roles available for tech enthusiasts. The office has perks like free food, legal assistance, remote working or work from home, spacious office. The company also provides health assistance that includes dental insurance, vision insurance, and gym membership. It also has a vacation policy, maternity or paternity leave. In addition, there is a stock purchase plan and retirement policy. Thus, an ample number of benefits are provided to the employees by the company. 
Headquarters: San Francisco
Revenue: 25 million to 100 million dollars
Founded in: 2006
Industry Type:  Information technology 
No of Employees:  In a range of 500 to 1000
C3.ai
C3.ai is an artificial intelligence software provider. It provides IoT-based services too. They believe in innovation, creating things that were never possible. The interview process is simply sending an application after that screening, assessment, and final interview round. There is no discrimination among employees related to gender, caste, or race. Before submitting the Application, make sure there are no issues with identity and no criminal records. Verification wu=ill be done by the company beforehand. 
Bay area has employment for around 40 people. The perks and benefits after joining the company are monthly training, medical insurance, vision insurance, A 10-day long vacation, daily lunch, and travel assistance. Education is crucial people who do not own their master's degree will be lucky. C3 AI provides an online course in computer science for the employees, and after the completion, the employee receives 25,000 dollars, 15 percent raise, and a stock grant.
Opportunities are open for data scientists that come up with the package ranging from 111k to 175k dollars. They hire software engineers (full-stack developers) and cloud computing DevOps engineers. The software engineer receives a package ranging from 103k to 171 k dollars.
Headquarters: Redwood City
Revenue: 305.8 million dollars
Founded in: 2009
Industry Type:  AI software Provider
No of Employees:  Between 201 and 500
Spin
Spin is an electric scooter developing company. It provides electric scooters to more than 60 markets. The moto behind the electric scooter was to live in clean air and creating less pollution. Spin hires people from various fields that include engineers, artists, designers, marketers, and operators. Jobs in the bay area are nearly 65 seats. Spin supports employees to study further and complete their education. Multiple shifts are implemented for flexible working. Thirty-five seats are for engineers and tech roles in the Spin.
Perks that come up with the job are cell phone reimbursement, health insurance, life insurance, and holidays. one can remotely work from home. There are maternity and paternity benefits associated with employment. Working when one wants that is flexible time. Pieces of training are given to the newcomers and also to the working employees. Games and other activities performed in the company. Senior software engineers get jobs in IoT with the package in the range of 74k to 150k dollars. A lead data engineer is yet another tech role having a salary of around 90k to 164k dollars.
Headquarters: San Francisco
Revenue: 69.3 million dollars
Founded in: 2016
Industry type:  Electric scooter sharing company/software and hardware
No of Employees:  500 to 1000
Questions
Are any space companies available in San Francisco city? Share information about the best one. 
Yes, there are many space companies set up in San Francisco. Airware, DroneDeploy, Sky catch, Swift navigation are a few aerospace companies set up in San Francisco. Planet Labs was founded in 2010 is one of the top space companies. It is a private company.
They help in agriculture, government, finance, energy, and education to accomplish tasks. Total 480 employees work here. It has its branches in many countries. The revenue generated is between 10 dollars to 50 dollars million. Planet Labs finds its uses in defense too.
List of companies in the bay area?
Tech companies and other companies are established in the bay area. It can vary a bit. These are not the company names, but they are technologies or products on which companies are based.
Conclusion 
San Francisco is a region that provides an endless number of opportunities to young developers. San Francisco is the only dream of many people. Follow the guidelines, work in a specific domain, get expertise in that domain to reach your goals. The above discussed are the best companies suggested with the number of perks they provide. Women willing to join any of the above can apply. Paternity leaves are granted in case one needs them.
FAQ's
The number of tech companies in San Francisco?
Amongst four hundred nearly hundred and three companies of the USA are located in the southern part of San Francisco. Most tech companies lie in Silicon Valley that is in the southern part of San Francisco. With the advancements in technology, there is a need to establish more and more start-ups. 38 Top Companies have their headquarters in San Francisco. In all, more than two thousand companies are set up in San Francisco.
Which are the Fastest growing start-ups in San Francisco?
Innovative projects are establishing their place in San Francisco. These start-ups provide jobs to several people. Start-ups like data privacy, finances, cloud-based project, Artificial Intelligence, Blockchain are opening opportunities day by day. Start-ups in 2021 that achieved milestones are chime, wise, figure, Figma, tempo, etc. It proves San Francisco is the best city to start a carrier and also for high payments.
How to get a job in San Francisco with ease?
Get a job quickest in top Tech companies in the hub of technology. San Franciso is the best choice if one wants to find a job in tech. To receive a job, one has to be in the city for the interview. People advise you to use your network to get into a company but choose the other way. To get a job, connect with new folks, talk to them and get solutions. If you receive multiple offers, choose one wisely.
What are the highest paying jobs in the bay area?
Companies in the Bay area provide more salaries than the rest of the companies all over the nation. The minimum Salary is 28,200 USD per year, and the maximum Salary can go up to 98,000 USD per year. On average, a person receives 118.000 USD per year. Half of the population earns an average salary. More than 25% Earn 327.000 USD per year whereas 25% have less than 66,000 USD salary.
The number of female employees working in the bay area?
Women work in San Francisco in large numbers. They face some challenges. 24% of women have tech degrees, 9percent are engineers. People are always biased when it comes to development in the industry. Adobe, HubSpot, Google, Bell are a few of the companies best for women.  47 percent enter the workspace every year. from start-ups to innovative projects, women made their place in San Francisco. 
Best tech company to work with best perks & benefits?
Tech companies are always the best to work. Atlassian is a tech company that motivates each one to build something innovative. It has various products like Trello, Jira, Confluence, etc. Atlassian provides more than 56 benefits.  It is the best company due to its perks. It provides maximum benefits to the employees.
What is the difference between Atlassian and Jira?
Atlassian develops Jira. Atlassian is a company, and Jira is the product. Jira is developed for project management. All the official documentation is written using Jira. It can help to fix the bugs by tracking them.
What are the Top 10 Tech Companies in San Francisco?