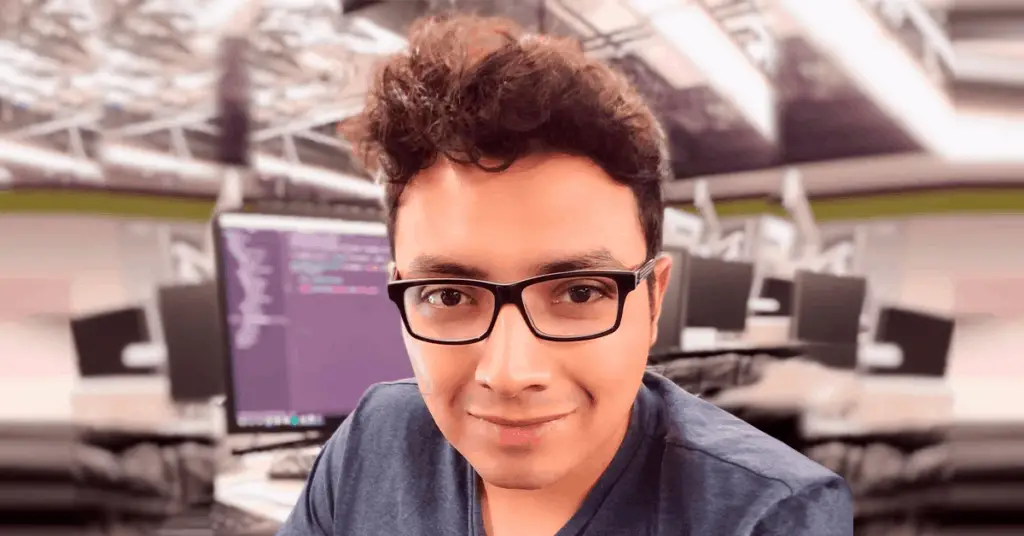 My Biography
Born in Mexico City and educated in that same place, Arturo Morales Rangel has become over time one of the best young software engineers working for the US industry of Visual Effects as Pipeline Technical Director and working on different Hollywood famous tapes such as "Deadpool", "Fast and Furious 7", "Chappie", and the most recent " We Can Be Heroes" which will be released through the streaming platform "Netflix" on December 25, 2020.
This is how he began to develop his own specialized software for production, editing, and management used for Visual Effects material, which he named "3D Generic Data Management"; and this became the thesis topic for his Master's in Computer Science.
Passionate about educational platforms for kids, he decided to create one of his own and he named it "MagicShapes", aiming to help parents and teachers educate the young students with a variety of boards like math, planets, animals, languages and other subjects taught in school. Each user can follow other users and learn from their personalized boards. That way MagicShapes is giving a social platform for both learning and leisure time certified kids friendly.
He is currently an active member of the Visual Effects Society (VES) – is a global professional honorary society and the entertainment industry's only organization representing the full breadth of visual effects practitioners. VES' more than 4,000 members in 42 countries worldwide contribute to all areas of entertainment – film, television, commercials, animation, special venue, games, and new media.
My Story
I see myself as passionate about the arts and VFX (Visual Effects), but finally, I decided to study Computer Science because I realized the potential of these technologies in terms of the future. 
In 2010 I started studying Software Engineering, and with the experience that I got developing my own tools in high school and not knowing much about VFX, I decided to get more knowledge and experience about Computer Graphics, focused on my passion during college.
This is how my journey began with the help of Geometry classes and a bit of Linear Algebra, I was able to understand in more detail how the bases of 3D graphics and Videogame engines are, I am aware that for many of us at some point mathematics can frustrates us, but it is good for logic development.
Later on, I was selected and graduated with a Master's Degree in Computer Science from the National Polytechnic Institute, which is undoubtedly one of the best engineering schools in my country.
At that time, I had already knocked on doors in different VFX studios and post production houses in my country trying to get an opportunity, which was not really easy, but perseverance and patience will always give you a reward, I can assure you.
Finally, I met Charlie Iturriaga, an acclaimed Visual Effects Supervisor from my country and US (who has his main base in Los Angeles), he gave me the opportunity to collaborate and work together in the automation processes in his VFX studio in Mexico City as a Pipeline Technical Director. When I started in this role it was not so easy to understand the whole business logic that involves the automation process, tasks for composition and CGI artists' pipeline; since both use different types of software to create Visual Effects. On the one hand, the Nuke software developed by The Foundry, which is used to compose images (for example, green screens) and, on the other, 3D elements or "assets" using Autodesk Maya in most cases.
At the end, everything has to be very well organized and synchronized in terms of versions, tasks assigned to each artist and delivery times. Despite this, when you find your passion and you achieve it, you will know that you are on the right path.
After that, I had the opportunity to move to Los Angeles C.A to work on a Chinese super production, doing Visual Effects from US and working with the best local post production houses. It was the first time that I was out of my country, away from my family and friends in a new place for me, but I decided not to give up and continue in a totally different environment. Not everything is forever, we must enjoy that moment, even missing your family will make you realize everything valuable you have around, take those opportunities that life gives you and follow the advice of people who are worth it or that you admire, since as Jim Rohn said "You are the average of the five people you spend the most time with".
During my stay in L.A., I was preparing my thesis topic for the Master's degree that I studied; and working together with my mentor Charlie Iturriaga, we create a software that help us to automate the process and workflows for VFX Artists, Editors, VFX Supervisors, Directors and Sound Effects. I decided to use 100% of my software for the first time, with the necessary modules to manage this super production already mentioned. I had previously used some modules for some Hollywood film tapes.
The software I made for VFX task management named "3D Generic Data Management", is a post-production project manager that has a 3D interface, is not the typical software that has buttons and text boxes or fields. I represented it with 3D primitives instead (Spheres, Cubes, Capsules, etc. to define the flow and behavior for different processes).
 I currently live in San Francisco California, and my learning about VFX continues, for now I am learning Houdini Software developed by SideFX since I love the particles, fire, water and explosion simulations; My plan is to complement it with my technical experience and skills as Pipeline Technical Director, learn Artificial Intelligence and make implementations with Deep Learning algorithms; believe me, in the near future artificial intelligence will change the way in how we do Visual Effects.
My Role As Pipeline Technical Director
Most of you guys will ask, What exaclty is a Pipeline Technical Director in VFX, Animation or Games,  well, a Pipeline Technical Director makes things easier and we make things possible. It is about guiding the project (Movie or Videogame) in a way of technical and organization thinking where you suggest which software is used, where everything is , where are your files, how they are named and so on, how the structure of the project itself is and the files are in a good way for teamwork, and especially it helps you to preserve time and you can focus more on the creative part of the job instead always thinking about where to put a file, how to name it, how to save it and so on and so forth. This role normally define this kind of stuff, we define a lot of workflows but also we write scripts and plugins to automate processes, like automate software saving, loading and all the things that an artist encounter (3D Modeling, Lighting, Rendering and so on), we help the artist to be more focused on creative work instead of all the organization and workflow stuff.
Software Development and Research is very important as well, because we try to find the way to do things possible, like trying to make more believable Textures in a 3D Model, how can you improve the artistic part in an automated process. Even if they are things existing, for example, you want to create fire solver since there is not enough creative possibilities because it is grounded in reality, but your artist or your director wants to have a little bit more toonish way or more creative way of how the fire is happening, or there are this kind of tools and plugins (addons) but they are not suitable for your project because they take too long to compile or they take too long to render and you want to create your own plugin and your own fire simulation exaclty for this project to make this project in a way in the director thinks it should be.
The "Director" part talks about the responsabilities for a specific group of mostly artists or producer, so a lot of times there is a Pipeline Technical Director involved with a bunch of artists, for example a lighting department with like 10 artists working on the project, a modeling department working with another 10, and we are here to maintain the technical fluency of the project. So every time a lighting artist has a problem with the lighting setup, it takes too long to render or the scene takes too long to open or it brakes in the software and so on, they will give it to the Technical Director, and we are going to find solutions.
The "Technical" part is to have this technical solving mind, it is like having a mathematical thinking where you work in this puzzle solving way, as I said , if you have problems to maintain the artistic integrity of what you want to do, a Pipeline Technical Director should think of a technical solution find/create scripts, find/create plugins and integrate them into this solution to make the artist work happening in a way that they can focus on their artistic mind and not too much on the technical challenges.
"Do not work hard, Do work smart", if you are in a technical mind setup or if you are a little bit more into this logical thinking you get very bored by "repetitions", so if something is repeteable it means it has a formula, so it is automatable by a script, by plugins, etc. On the other side it is not very challeging for your mind, repetition means you already figure out the Rubik's Cube and everything after that is just practice but it is not very puzzle solving which for me is one of the greatest thing of being Pipeline Technical Director, everything is a puzzle when you try to solve something new,  how to maintain a project and stay consistent to the artistic mind. Everything is a puzzle , everyone solves puzzles in its daily life and as a Pipeline Technical Director it is our daily life. If you like to solve puzzles and if you do not like to have repetition there is partially the technical artist or technical director in you because you want to focus on stuff that makes fun for you.
The career growth prospects that will help you a lot is to be a specialist in something, try to specialize in a software or programming language that you like the best, after that you will realize that the transition to another programming language ​​or another software in the industry will not be very difficult, and try to always remember the basics about programming and 3D concepts, since it will always help you.
My Advices
When choosing a career, you must to analyze yourself well, find your passion and focus on your peculiarities and what you are good at, is always a good time to learn something new and discover new skills.
If you like programming but you feel that it is too hard, try it many times if that is what you really want to achieve; there will be people who will say that you can't do it, don't listen to them, and focus on yourself instead, don't get distracted by people who don't want to see you succeed and better surround yourself with positive people, always remember to be optimistic, and be thankful with your mentors.
Look for jobs related to your final goal, and if you decide to be a Pipeline Technical Director, start by creating small applications in your free time, something that can be shown to the people involved in the industry, because in the future all those "small projects" will help you; Likewise, finish what you started, one day you are going to meet with the right people and you will explain to them how you made your applications. In this industry, is always preferred the people who is constant, committed and passionate about what they do.
For the position of Pipeline Technical Director, most of VFX studios require good knowledge in programming languages ​​such as Python and C ++ as well as knowing the bases of 3D and any Software or Video game Engine in the industry, personally I am passionate about FX so "Houdini Software" will surely catch your attention if you like all bout particle effects, explosions and fire simulations.
I advise you to research what technology is in trending, join to LinkedIn film industry groups (signup and create your LinkedIn profile) to see what the VFX community and studios are doing, attend industry events like SIGGRAPH to know current innovations, watch movies and video games to observe the work of others and thus develop a critical eye, take courses and tutorials such as Epic Games and its "Unreal Engine" that have very complete free video tutorials. The technology and VFX industry are always in a constant update and innovation.
Before any job interview, you must have your CV properly prepared as it will be your "master key" to the uncertain promising future. Keep only an introductory page about the roles you have had, at the end everything is demonstrated in the interview and if you have any certification or if you are a member of an any organization you should  add it, do not forget the links/URLs about your jobs and projects (always upload them to your cloud storage of preference to be able to share them), add a good format to your CV, everything well aligned, get ready your cover letter in the same format and explain to the company why you would like to be interviewed.
When looking for a job, I recommend you search through the LinkedIn platform, in this platform most recruiters look for talent; search according to your position for example in my case Pipeline Technical Director, and you will see all the companies that are looking for that kind of talent, read well the requirements they are looking for and fill in your application form, having a well presented CV the recruiter will be interested; Most VFX jobs look for people with a critical eye and details, so keep your CV as presentable as possible; They will surely call you and continue with the process of your interview. During the selection process in which I have participated, I have been contacted first because the presentation of my CV, for being fluent in the interview and for substituting nerves for total security, ask your interviewers about the position as it will demonstrate that you are interested. Regularly in the last round interview for Pipeline Technical Director you will have to solve some type of algorithm in front of 2 people or more depending on the company, you must practice correctly the basics about the programming language with which you are going to solve it, and only trust on your knowledge, "A lesson well learned is never forgotten".
It is also important to be prepared for any rejection, everything is part of the learning process, mistakes are a lesson, try to get feedback from the recruiter, feedback will help you to work on the aspects that you failed; and remember that it happens to all of us, even the most experienced person; you try to reinforce the parts that you failed and prepare well for the next time, try until you succeed.
My Recommendations
I would like to share with you couple of books that have helped me throughout my career and learning process:
– Goals! : How to Get Everything You Want, Faster Than You Thought Possible by Bryan Tracy.
– The VES Visual Effects Handbook: Industry Standard Visual Effects Procedures and Practices by Jeffrey A. Okun, Susan Zwerman.
– Python for Beginners: A Step-by-Step Guide to Learning Python from Scratch in Just 5 Days by Clive Campbell.
– C ++ for Beginners: The C ++ Book is the Definitive Beginner's Guide to Programming C ++ Easily and Quickly by Erick Myers
– 3D Computer Graphics A mathematical introduction to OpenGL by Samuel R. Buss.
Feel free to ask any questions via email [email protected]
Also read: How I went from production assistant to VP Partnerships at Jebbit Inc
How I Became a Pipeline TD Working For The Hollywood Film Industry & Visual Effects