Walgreens is one of the leading pharmacy store chains in the USA, and its main competition is with CVS Health. Walgreens provides products and services such as prescription filling, health information, photo services, and health and wellness products. Walgreens started its journey in 1901, and since then, it has continually expanded its business in multiple areas. Its parent company is Walgreens Boots Alliance. It is working in partnership with the Switzerland-based company Alliance Boots. Walgreens operates its products and services mainly in the United States and is looking forward to expanding its business in Canada and a few other countries. Let us know What are the 'Walgreens Employee Benefits'.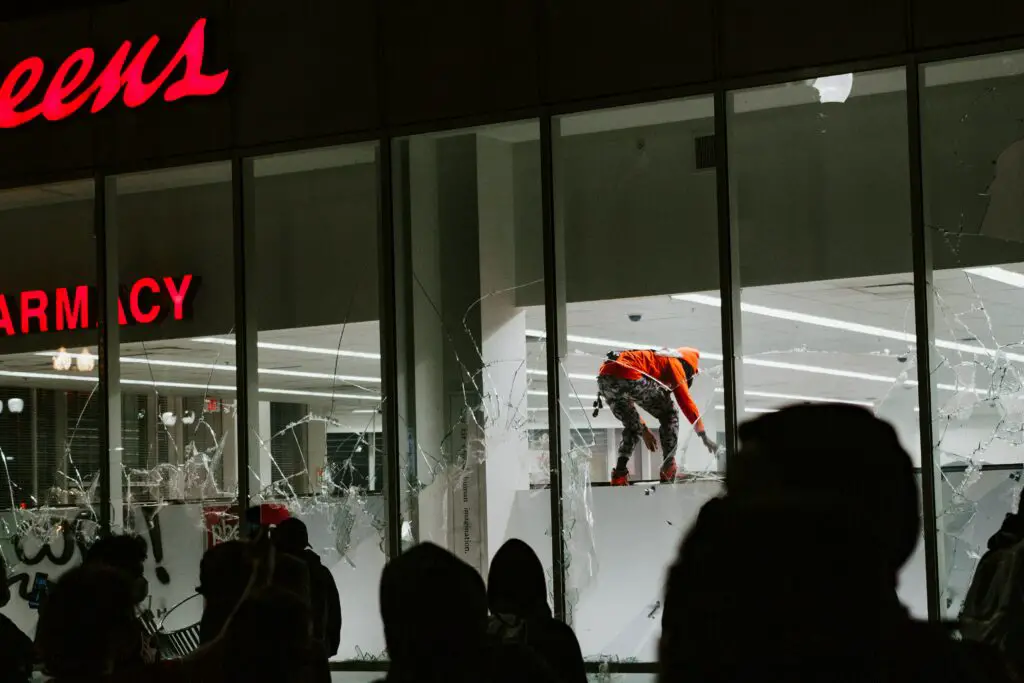 Walgreens Employee Benefits
Walgreens cares about its employees and tries to provide them with benefits that can improve their standard of living and lead them toward a comfortable life. Walgreens offers benefits such as flexible savings accounts, employee store discounts, flu shots, 401(k) matching plans, retirement plans, and various health-related and life insurance plans. Walgreens employees can take advantage of national discounts on child care. The employees of Walgreens will get an average discount of 15% to 25%.
Walgreens provides additional important benefits and perks to its employees, such as paid time off, a performance-based quarterly bonus, and biweekly pay. Walgreens employees get a handy payout with comprehensive benefits in different categories. Walgreens helps students who work with Walgreens and want to pursue their education. They can take advantage of Walgreens' tuition reimbursement programs. Likewise, some other benefits are available for the employees of Walgreens.
Medical Benefits for the Employees of Walgreen:
Walgreens provides Health Savings Account for its employees with the help of some third party partners of Walgreens. Employees of Walgreens can get copays advantages at some certain Duane Reade Pharmacy of Walgreens in which you will get free prescriptions from Walgreens.
Employees of Walgreens are protected with different insurance plans and these plans are of different levels which employee can choose according to their preference and flexibility. These medical benefits are available for all the employees of Walgreens. The different insurance schemes offered by Walgreens is explained ahead.
Benefits for Walgreens employees:
Walgreens offers discounts to its employees when they buy products from Walgreens stores or through its official website or app. Walgreens gives other advantages to its employees because it understands that its employees will get comprehensive benefits which will help them live a quality life and make Walgreens the perfect corporation to begin your professional career and get the advantage of its benefits for the employees. Walgreens offers various insurances such as health and life insurance including dental, vision, accidental, medical, and a few more insurance benefits available for the employees of Walgreens. Walgreens provides retirement plans, 401k matching schemes, in-store discounts, and paid time off, along with paid holidays, paternity, maternity, sick, and vacations. Likewise, many other comprehensive benefits for the employees of Walgreens. If you are a student or want to continue your education while working with Walgreens, you can take advantage of its education assistance programs. Walgreens provides a stock purchase plan and offers flexible savings accounts. Job opportunities are available at Walgreens. Besides these, you can get some more benefits as an employee of Walgreens, and you can visit the official website of Walgreens for complete descriptions regarding employee benefits and perks.
Some More Benefits and Perks for the Employees of Walgreens
Walgreens provides other benefits to its employees, such as life insurance, which is paid for hourly employees and regular employees. You can take advantage of its financial well-being resources, through which employees of Walgreens will get advantages in budgeting, student debt management, estate planning, and preparing for and paying for college. Walgreens offers a stock purchase plan to its employees. They also get flexible time off at Walgreens. You will get the holiday, bereavement, jury duty, and military leave options at Walgreens.
Walgreens is a drug retail chain, so it provides its employees with free drugs, prescriptions, and medical care. Walgreens offers employees a purchase program through its PerkSpot program. Employees of Walgreens can take advantage of its MetLife legal program, purchasing power, identity theft protection, and pet, home, and auto insurance. You will get all these benefits once you get the job offer letter from Walgreens.
Salary for Walgreens Employees:
Walgreens offer competitive pay range to its employees and Walgreens could be a perfect organization to start your professional career because with quality benefits for its employees it also offers handy payout for them.
If you work as a retail store manager at Walgreens, you can earn an average of $61,827, while the wages for pharmacy managers at Walgreens are $137,249, and the stipend for a pharmacist at Walgreens is $116,748. Walgreens pays an average of $63,729 to its supply chain analyst employees, and the salary for senior business employees at Walgreens is $79,469, while human resource generalist employees will receive an average payment of $62,429 at Walgreens. If employed as an assistant store manager at Walgreens, you can earn an average of $45,032 a year.
You can earn an average of $14.70 an hour at Walgreens, while if you are employed as an assistant store manager at Walgreens, you can gain an hourly stipend of $18, and the minimum hourly wage at Walgreens is for cashier workers, as they get $12 per hour at Walgreens. The pay range for the employees of Walgreens depends on factors such as experience, working hours, achievements, performance, position, and a few other factors that will determine your pay range at Walgreens.
Conclusion:
Walgreens is a well-known pharmacy retail corporation. It offers various job opportunities to people in different fields. When you join Walgreens as an employee, you will get many benefits, such as employee discounts, flexible working hours, work-from-home opportunities, various insurance schemes, and stock purchase plans. Walgreens offers a 10% to 25% discount to its employees. Employees of Walgreens get many advantages, such as paid paternity leave, holidays, paid time off, occasional bonuses, free drug prescriptions, and other benefits. Walgreens offers competitive pay to its employees, and if you want to get a job at Walgreens and get these benefits and a hand salary, then you must fulfill the eligibility requirements for getting a job at Walgreens.
FAQ:
How many days off do you get at Walgreens?
If you have completed one year of working with Walgreens, you will get five days' worth of vacation at Walgreens.
How often does Walgreens pay?
Walgreens pays biweekly and mostly every second Friday.
Walgreens Employee Benefits | What Do They Offer?