The numerous jobs within an organization that are in charge of purchasing goods and services are called purchasing job titles. These responsibilities are critical for every company that needs to buy supplies, equipment, or services to function. Purchasing job titles can vary depending on an organization's size and structure, however, there are some basic positions found in most businesses. These positions are critical in ensuring that a firm has the resources to run effectively and efficiently. Purchasing experts are in charge of identifying and selecting suppliers, negotiating contracts, and regulating the flow of goods and services into the firm. Let us know What are the 'Purchasing Job Titles'.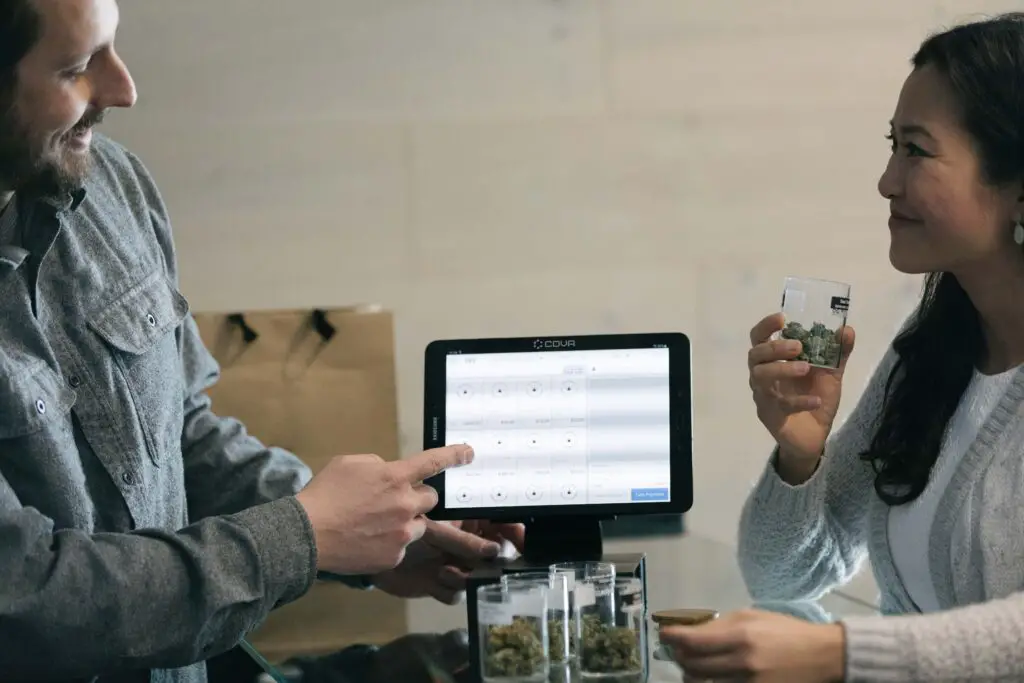 Purchasing Job Titles
Purchasing jobs are essentially occupations in the procurement and sourcing industry. This is because, as any procurement professional knows, purchasing is simply another word for procurement. There are numerous types of purchasing positions to which a person might apply. Of course, you must first grasp the vocation you wish to pursue. For this reason, one should consider a career in procurement or sourcing.
Procurement careers revolve around job titles that have to deal with the strategy, design, and implementation of the procurement process.
The organization requires and will always require a procurement manager. Not only the procurement manager but the entire department.
List of Purchasing Job Titles
Each purchasing job title has its own set of responsibilities and qualifications. These are some of the most frequent purchasing job titles:
Purchasing Representative:
   A purchasing representative is in charge of purchasing goods and services for a company. Identifying suppliers, negotiating contracts, and regulating the flow of goods and services into the company are all part of this. A purchasing agent often understands the market and can locate the best vendors for a company's needs.
Purchaser: 
A purchaser is in charge of locating and acquiring goods and services on behalf of an organization. Identifying suppliers, settlement contracts, and regulating the flow of goods and services into the company are all part of this process. A purchaser often understands the market and can locate the best suppliers for a company's needs.
Logistics supervisor:
 Logistics managers supervise a company's products and purchases before other employees promote or sell them. They often work for B2B enterprises that supply commodities purchased by others, such as selling microprocessors to a major computer corporation or raw leather materials to a furniture manufacturer.
Operations Supervisor:
  Operations managers are in charge of all areas of a company's operations, including purchasing budgets and obligations. They approve pricing, contracts, and sales transactions made by buyers and purchasing assistants, as well as determine price margins for goods. Receiving and accounts payable duties are frequently completed by operations managers using computer software.
Manager of the supply chain:
  To avoid disruptions to operations, supply chain managers guarantee that commodities arrive and depart on time. As supply chain managers, they supervise warehouses, factories, and depots and may work in operations, distribution, logistics, or warehousing departments. To keep operations operating smoothly, supply chain managers frequently study alternative ways to boost efficiency and assess a company's practices regularly.
How Do I Apply for Purchasing Positions?
Here are some easy ways that will help you with this:
Internet:
To begin, open your browser, get on your keyboard, and type "top procurement jobs near me." You'll most likely get thousands of search results for new and existing procurement managers and specialists in a matter of minutes.
If you live in an area where getting an Internet connection is nearly hard, newspapers are your best bet for finding job openings.
Another useful piece of advice is to sign up for websites that assist people in finding and getting jobs. Don't forget to subscribe with your email address; you should receive weekly or monthly newsletters with the most recent job possibilities. Use these, and you should be hired in no time.
Your Knowledge Base:
While there are numerous procurement positions available, it is obvious that they are not for everyone. Your abilities will also be evaluated to see if you are qualified.
Some of the abilities required to progress from procurement analyst to CPO include:
.Analysis of Contracts and Reports
.Adaptability
.Time administration
.Pay close attention to the details Etc.
A Professional CV :
If you are applying for a serious position such as procurement analyst or manager, please include a well-written resume. Don't just slap everything good about yourself on a sheet of paper; make sure that each print matches the appropriate years of experience for your job.
Also, avoid lying on your résumé because an employer can conduct a background check. If the information turns out to be incorrect, you'll be out of a job in the procurement department.
Dress appropriately for the occasion:
Even if the interview will be conducted online, you should wear the part. A crisp suit or business formal clothes should suffice to make the procurement manager appear convincing and professional. If you have to wear a tie, then do so!
What exactly is purchasing?
Purchasing is a cost-effective pricing approach that involves the on-time acquisition of goods, technology, services, or improvements for a company's supply chain, production requirements, or services provided. A purchasing department is most frequent in manufacturing, as organizations must continuously secure a large number of raw materials and components.
The following are the primary objectives of purchase or procurement:
Finding vendors of goods and services that fit your needs
Purchasing products that meet or exceed quality requirements
Creating a supply flow that lowers raw material inventory while yet ensuring adequate commodities
Saving money on any inventory or transaction
Role of Purchasing manager
A purchasing manager's job includes purchasing products or services for a company or organization to employ for operational purposes or, in certain cases, for resale. Individuals who choose a job as a purchasing manager are responsible for a variety of activities such as analyzing suppliers, negotiating contracts, reviewing product quality to ensure compliance with business standards, and frequently supervising purchasing agents and buyers. In smaller businesses, the purchasing manager also serves as an agent or buyer. We will talk about how to become a purchasing manager, what purchase management is, and what purchasing manager responsibilities are:
Examine:
One of the most significant responsibilities of purchasing managers is to compare the costs given by various vendors. Not only is it his responsibility as a purchasing manager to evaluate prices, but it is also his job as a purchasing manager to analyze the financial reports of suppliers. After examining all of the suppliers, the purchasing manager can enter into a contract with the provider that best meets the needs of the organization.
Assessment: 
Purchasing managers are responsible for evaluating the company's suppliers based on a variety of criteria such as price, quality, and delivery time. A purchasing manager finalizes the vendor by signing a contract based on what is best for the organization. The assessment process should be taken care of for the company to operate smoothly, and it should be carried out according to proper protocol while keeping the firm's needs in mind.
Participate in meetings:
 Individuals interested in working as purchasing managers must attend multiple meetings to select the finest vendor for the firm. For example, he or she may need to attend trade exhibitions or conferences to stay current on market trends. This provides a buying manager with additional industry expertise and allows him or her to build contacts.
Agreement:
Individuals who choose a career as a purchasing manager must deal with the vendor or supplier. He or she must keep the company's budget in mind when finalizing a contract, therefore bargaining abilities are required. A buying manager agrees with contracts for the firm or organization for which he or she works.
Conclusion:
You can make the greatest career decisions now that you are fully informed of the purchasing manager or procurement manager roles. If you believe you have what it takes to manage these tasks and roles, as well as any more that may arise during your activity, there is no reason not to apply for this position. An organized person with strong bargaining abilities and a willingness to work with figures would undoubtedly excel in this position. In general, how purchasing job titles and descriptions are titled varies by industry, firm size, and national culture. Each purchasing job title may have different work responsibilities, but they all require negotiation and communication abilities.
I hope you have a solid understanding of the various purchasing job titles and descriptions.
FAQ:
How can I get a job as a purchasing manager?
Students must understand how to become a purchasing manager in India after completing their secondary education. We will provide you with the necessary buying manager qualifications here. Students must complete the 10+2 level of school education in any stream such as science, commerce, humanities, social science, and arts with an aggregate of 50% or above from a recognized board.
How long does it take to advance to the position of buying manager?
A purchasing manager must have a bachelor's degree, which takes three years to complete, as well as three to five years of work experience in the supply chain portion of the industry.
What are the most important areas to look for in a purchasing manager?
The following are the top recruiting areas:
Manufacturing Companies, Export Companies, Production Companies, Healthcare Products and Service Delivery in Fashion Retail Companies, and Educational Establishment.
Are purchasing jobs profitable?
Despite the COVID pandemic, procurement and sourcing have weathered economic worries for years. Procurement professionals are always in demand right now, with organizations experiencing supply challenges.
What is the primary purpose of the purchasing department?
Purchasing departments are critical to successful supply chain management. Typically, they assist other departments in identifying their needs, managing the requisition process and sourcing competitive rates, and acting as controllers to assure budget conformance.
Purchasing Job Titles | Roles And Responsibilities