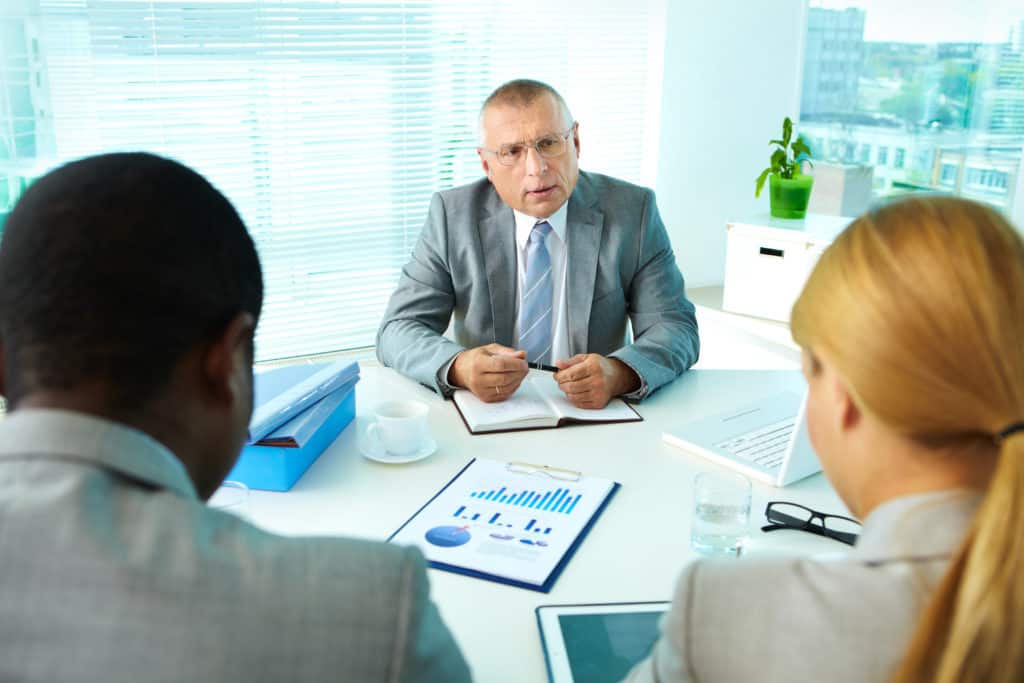 Qualcomm
Qualcomm, a well-known name in pioneering wireless technology was established in the year 1985. Based in America, Qualcomm is a multinational corporation famous for manufacturing semiconductors, software programs, and a multitude of services related to wireless technology. The headquarters of Qualcomm is located in San Diego, California. Qualcomm has emerged as the largest public company in the state of San Diego. Qualcomm has engaged in various philanthropic activities over the period and has established Qualcomm's foundation for overseeing its philanthropic activities. Qualcomm has 41,000 workers employed worldwide in its workforce. This article throws light on various Qualcomm Employee Benefits.
Need For Employee Benefits
Employee benefits are one of the most important prerequisites, which job seekers look for when applying for a job vacancy in any organization. With the advent of time, business organizations have developed effective employee benefit programs to cater to the needs and well-being of their workforce. This is mainly done with the view to provide their employees with a positive mindset at work, as the provision of employee benefits, has a positive impact on the productivity of employees at the workplace. Moreover, such satisfied and productive employees tend to develop a lifelong loyalty for their organization and work with dedication to contribute to the achievement of organizational goals. 
Employee benefits at Qualcomm
Qualcomm being a reputable business organization cares for its employees and provides them with a plethora of benefits aimed to help them work with a proper mindset and live a dignified life in society. An array of schemes and services have been provided by Qualcomm to its employees. The various employee benefits at Qualcomm are enlisted below
Work-life balance
Qualcomm understands the duties of their employees towards their families and recognizes the need to have a proper balance between professional and personal life. Keeping this in mind Qualcomm facilitates a work culture that allows employees to have a balanced and happy life. This is done through the provision of appropriate time off programs adequately designed to promote work-life balance and help the employees to cater to the needs of their families. Moreover, employees are allowed flexible working hours and due to the ongoing coronavirus pandemic, employees have been allowed to perform their work duties through work from home mode.
Employee stock purchase plan
Qualcomm provides its employees with a lucrative opportunity to become shareholders in the company. The employee stock purchase plan at Qualcomm allows employees to buy shares of Qualcomm common stock at a slashed price twice a year. This is done through accumulated payroll deductions. 
Onsite health services
Due to a fast-paced life and strenuous work, employees may sometimes suffer from fatigue, body pain, or tiredness in the eyes. To safeguard the health and well-being of its employees, Qualcomm provides a collection of onsite services for the employees. These services include an onsite medical clinic, physical therapy, acupuncture, and vision care centers. Employees can avail of these services as per their requirements. Moreover, Qualcomm provides an onsite gym and cafeteria to its workers. 
Paid time off
Employees at Qualcomm are provided paid time off benefits. Male employees(new fathers) and female employees(new mothers) or employees who have to take care of a family member can avail themselves of this benefit and receive a 12 month paid time off.
Engagement programs
Engagement programs at Qualcomm allow the employees to explore the areas of their interests and have a leisure time with their families through a range of recreational activities and games. This helps to make the workplace more fun and productive for the employees. The engagement programs also help to increase the morale of the employees and make them familiar with the culture and practices of the organization.
Health care and Insurance
Qualcomm provides its employees with health care and insurance benefits to ensure the safety of the physical health of the employees and their families as well. The company provides free premium health insurance to its employees and their dependents. These include general health insurance, dental care, and vision care plans as well.
Employee training and development programs
Through its training and development programs, Qualcomm enables its employees to upgrade their technical expertise, gain management skills, and realize their potential to the full extent. Employees are provided access to a vast collection of professional, technical, management, and leadership courses to help them broaden their existing skillset. Employees are motivated to identify their career goals and make efforts towards the achievement of these goals.
Conclusion
To conclude, it can be said that Qualcomm completely realizes its responsibility to take care of its employee's health and wellbeing. The array of employee benefits offered at Qualcomm help to make sure that employees remain committed to the organization and a positive word of mouth also reaches all the individuals who wish to be a part of the Qualcomm workforce. The abovementioned benefits for employees have helped the employees to live better lives both inside and outside their workplace. So it can be said that business organizations are realizing their duty towards the peace and prosperity of their workforce.
Frequently Asked Questions 
Question 1. Does the provision of employee benefits have a positive impact on customer experience?
Answer 1. The provision of benefits for employees helps to motivate the workers and facilitate the creation of a productive workforce. These motivated and productive employees provide customers with a seamless and wonderful experience. So, it can be certainly said that employee benefits have a positive impact on customer experience. 
Question 2. What qualifications does an individual require to work at Qualcomm?
Answer 2. Qualcomm offers job opportunities ranging from internships to full-time jobs. Any individual who wishes to be a part of the Qualcomm workforce can create an account with Qualcomm's online job system. This allows the individuals to check recent job vacancies and the qualifications required for these job positions. 
Question 3. Does every business organization provide the same set of benefits to its employees?
Answer 3. Every organization differs in terms of the scale of operations and number of employees, so the employee benefits also differ from organization to organization.
Qualcomm Employee Benefits- Learn more