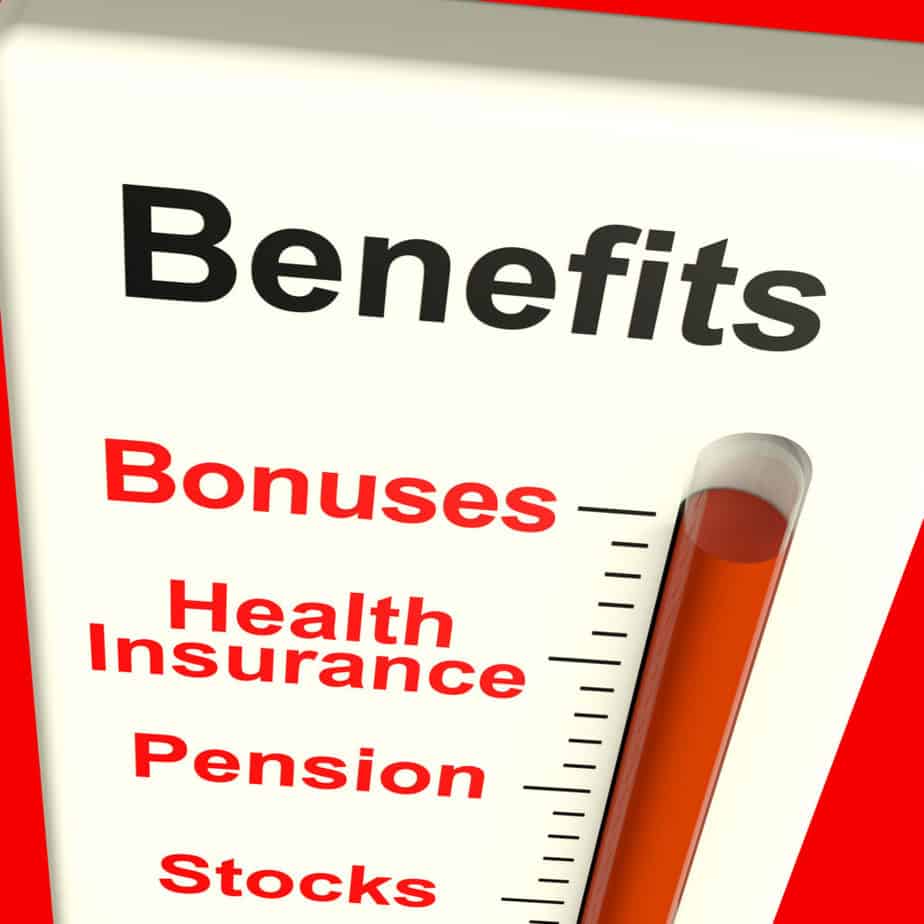 When considering a start to one's career, all are anxious and jumbled while selecting good companies for interviews and hence getting selected according to one's eligibility criteria. The foremost thing each of us looks at while searching for a job is financial stability and overall benefits. Here, let's know about KPMG Employee Benefits.
KPMG is one of those topmost companies which provide both job satisfaction and a wide area of knowledge in terms of growth as well as long-time perks. Marking its position in the third place among all accounting firms in the world, it provides complete financial assistance in terms of tax, consulting, legal, and guaranteed services due to which it ranks as one of the supreme contributors of financial, legal, and auditing services in India.
Background of KPMG
While headquarters exist in the Netherlands, professionals working in the firm are well versed with profound technical knowledge as well as relevant experience which can be trusted by every customer or user. Assisting clients in supranational regulations and distinct tax matters are the core concentrating area of the whole network supporting its customers all over the world while being located at more than 800 locations.
Not only this, but KPMG also acts as an advisory arm in terms of managing complexity in businesses as well, for example: in terms of Growth graph, Restructuring, rationalization, digitalization, financing, and innovation, etc.
Employee Boosters
Before stepping into the firm, everyone needs to know what the employee will be receiving in return for his energy and knowledge spent, apart from salary payment while being connected with the firm. Focussing on the most favorable and distinctive perks of the firm, some of them are-
1.  Flexible Working hours: Keeping in mind the requirement of balance between both personal and professional life, there has been an adjustable working hours policy allotted to everyone in terms of either working from the office or home or even trying hybrids. It means that the prime focus of all employees must be to complete their allocated work within feasible SLA and not restricted within 9-5 shift hours. This helps further to take care of both families and work according to one's capability.
2.  Well-being Programs: Happy soul and body lead to a healthy lifestyle which enhances contribution in respect to professional performance. For fulfilling this, KPMG covers a vast range of health tool kits which are available 24*7 and are easily approachable via counselors for both employees as well as their family members. It can include queries concerning interpersonal problems like anger management or any irrelevant addiction and even distressing family matters which overall affect wellbeing.
3.  Insurance: Covering all employees and their family members under different insurance policies ensure security and stability in emergency times. The firm even rolled out an additional insurance policy lately considering recent COVID times coverage.
4.  Safety Measures at Workplace: To establish a user-friendly environment at the workplace, there has been an introduction of an application that allows users to pre-book their place before office visits to avoid confusion.
5.  Leaves of absence: In the attempt to stabilize work-life purposes, the firm allows an appropriate number of days off depending on certain eligibility and relevant criteria. Depending on different scenarios there is an enlisted classification of leaves like-
•  Shared Leaves: In few emergency cases wherein, resources have exhausted their entitled leaves, one has the permit to borrow a few from their colleagues with the consent
•  Caregiver leaves: Committing to the inclusion of diversity and gender neutrality, under this category paid leaves are allowed to all the primary caregiver employees.
• Maternity leaves: Women employees are privileged under this category as paid time off supports both the growth of a child and mother mentally and physically be it the case of an adopted child as well.
• Sabbatical leaves: Extended time off from work is at times needed to provide one's personal development and requisites as well, unpaid leaves like these support this norm.
6. Discounts: Maintaining the commitment of their employee's growth, KPMG also offers a complete range of components designed to promote both financial and health wellness in every aspect of their day-to-day life. Regular discounts and privileges are given away while promoting the mental and social wellbeing process as well.
7. Rewards Program: Motivation is the key to one's growth and rewarding is the best form that can be followed to showcase this gesture of commitment and that too about the employee's choice.
8. Other programs: Not limited to the above programs, there are initiatives offering support in various fields like drugs, dental issues, assistance programs, expenditure accounts, accident insurance, and even benefits for specially-abled ones.
Extra benefits to differentiate:
Challenges during professionalism can be quite restraining and holding back from growth in both working and personal life for which there has been a direct establishment of additional programs like-
Retirement Plans: Savings are gradually done by the contribution of both employees and KPMG to promote pension plans at the firm. In addition to this, Group Registered Retirement Savings Plans and a few taxes exempt savings plans as well.
Mental Health Support: Annual reimbursements of more than $1000 are paid for an exclusively defined list of selective health practitioners.
Spotlights: The organization culture in the firm supports recognition and thanking programs for the employees as an appreciation move who have shown tremendous improvement as an individual and catalyzed benefits to the organization.
Personal Days: In the need of emergencies or unplanned scenarios when one cannot manage office work altogether, then personal commitments must be given priority and for that too paid leaves are provided.
Volunteering Support: Socially connecting to different community programs or endowments for various needs is a regular practice done by KPMG. Not only this but a few awards titled Social Impact ones are also given out to outstanding social influencers among employees.
Wellness quiz and programs: Participation in countless healthy activities is another trick followed by the organization to promote the mental, physical, and emotional lifestyle.
Parenthood: Leaves after becoming a new parent are not restricted to just mothers, but paternity and adoptive paid leaves are also provided for the first four weeks along with financial aids in terms of adoption and surrogacy.
Conclusion
Attracted to all the above perks, KPMG has been flourishing and serving different companies and clients with utmost interests taking care of its reputation and growth for both its employees and the firm overall. Being in such a competitive marketplace involves the collaboration of highly skilled professionals to make remarkable and exceptional achievements and that is unquestionably carried out here. Every day new ideas and innovations grow, nurture, and enhance the marketplace with keen investment practices for future benefits for which KPMG is ready to welcome each and everyone globally.
KPMG Employee Benefits- Background of KPMG