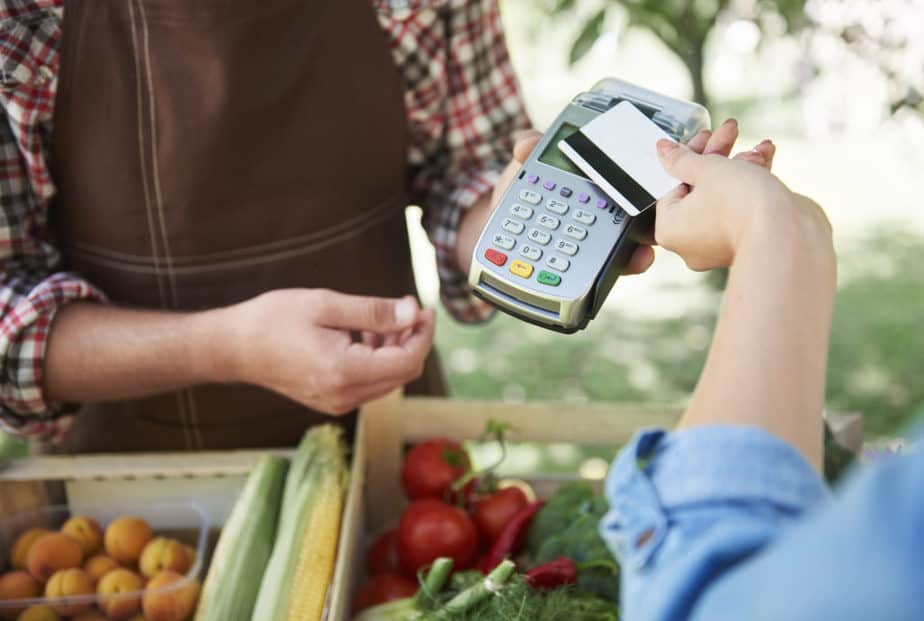 Best Buy is the largest electronic retailer in the U.S., serving customers in over 1000 locations. They focus on enriching the experience of customers as well as the well-being of their employees. It offers numerous benefits and reward programs to keep the employees motivated. One such benefit is Best Buy Employee Discount. 
Best Buy offers its employees a decent discount of Cost+10%. Although, the employee discount is not fixed and can vary depending on the product, brand, or cost of the product. In many cases, you can acquire a hefty discount of 20-60%. Also, you need to attain particular criteria to grab the employee benefits. 
Let's read further to understand more about Best Buy employee discounts and other employee benefits. 
About Best Buy 
Best Buy, an electronic retailer, has established itself as the world's largest multi-channel electronics retailer. With headquarters in Richfield, Minnesota, and over 1,00,000 employees, Best Buy provides services solutions to customers in over 1000 locations, online or at their homes. Best buy aims to enrich human lives using technology and guarantee that the customer feels excited and appreciated. It includes areas such as entertainment, health, security, productivity, connectivity, etc. 
Initially, Best Buy started its career by selling music and sound equipment in its store. From 1966 to 1983, it functioned with the name Sound of Music. Then, in 2002, it acquired Greek Squad and started serving customers in stores, at their homes, or online.
 Best buy is the most prominent collector of used electronics and appliances in the United States. They protect the environment by collecting electronic waste. It has recycled over 2 billion pounds of electronic waste till now. It has received recognization and numerous awards like Company of the Year by Forbes Magazine in 2004, Specialty Retailer of the Decade in 2001, listed in the top 10 of America's Most Generous Corporations, and many more. 
Do Best Boy Employees get a discount? 
Best Boy offers Employee Discount to both part-time and full-time employees. The discount applies to numerous products sold at best buy. The products that come under employee discount include Audio Equipment, TV Brands, Android Phones, and many more. 
Best Boy employee discounts do not apply to products like Apple products, movies, gaming systems, tablets or computers, and Greek Squad technical services. Unfortunately, that means employees need to buy these products at retail prices. 
Also, to acquire employee discounts at Best Buy, you need to be a Best Buy employee for at least three months. 
How much discount does Best Buy offer to its employees? 
Best Buy offers the employees a discount of Cost+10%. The employees have to pay Cost+10% of the cost, relying on how much Best Buy paid the manufacturer for the product. For example, if a product has a retail price of $200, and Best Buy bought it for $100, then the employee can get it at $110($100 + 10% of employee discount), i.e., at the deduction of $90. 
In many cases, employee discounts can vary with the type of product. For example, some items have an employee discount of Cost+5% or 8% of the cost. Or You can get around 20-60% discount on best buy products. But to access these discounts, employees need to be employed with them for at least three months. 
Also, the cost of the goods sold is considered sensitive information and not revealed to the general public. To get the actual information, become a Best Buy Employee.  
How to check your Best Buy Employee Discounts? 
Best Buy employees can check their employee discounts through their personal Best Buy account. As a Best Buy employee, you can access the value by logging into the Employee Tool Kit Access(ETK) and click on the personal tab to check the available rebates. 
To verify your employee discount, Best Buy will ask for your identification number. You can effortlessly check your employee discounts through computers in your work area because it prevents impersonation or discount misuse through ETK. If you try to log in from a different location, the website will reject your request. 
How can Best Buy employees use Employee Discount? 
To access Employee Discount at Best Buy, you need to present your Best Buy Employee ID for shopping in-store or online. If you want to shop in-store, take help from a Salesman who will guide you throughout the employee discount process. 
Other than that, you can shop online through your Best Buy employee account. Where the system will automate the employee discounts with every product, you add to the cart. 
What are the must-buy products for employees? 
Since Best Buy offers a Cost+10% Employee discount, you can maximize the profit by choosing the product having the highest profit margin. It will lower the cost of expensive items, and you will get up to 50% on their retail price. 
Although products like computers, laptops, and branded HDTVs don't come under employee discount, you can buy items, such as cable, headphones, cases, etc. 
You can also find some of the branded items at Best Buy. It includes Rocketfish Cables, Dynex and Insignia HDTVs, InIt cases, and Geek Squad flash drives. 
What are the other benefits offered to employees by Best Buy? 
Best Buy focuses on the well-being of its employees both physically and mentally. It offers competitive reward packages in the form of discounts, pay, benefits, and opportunity for employees and their families. The benefits vary with the employee's status like whether they work part-time or full-time, position within the company and length of the service. 
Physical and Mental Well-being 
It covers the benefits that come under the physical and mental health of the employees and their families. It includes:
 Accident Insurance 
Vision Insurance
Wellness Programs
 Behavioural Health Coverage
 Mental Health Counseling and Resources
 Medical and Prescription Drug Coverage
Critical Illness Insurance
 Dental Insurance
 Maternity Support and Paid Leave
 Employee Assistance Program 

Financial Well-being 
This plan covers the financial benefits offered to employees for their present needs and future requirements. It includes:
 Competitive Pay
 Employee Discount 
Incentive Pay 
401(k) Retirement Savings Plan
Savings Builder Program
 Life Insurance 
Employee Stock Purchase Program
AD&D Insurance 
Health and Dependent Care Flexible Spending Accounts 
Employee Assistance Program 
 Short and Long-Term Disability Insurance. 

Social Well-being 
Best Buy focuses on employee's healthy work-life balance, saving their income for better use, assistance in personal and career development. It includes: 
Paid Time Off 
Adoption Assistance
Auto/Home/Renters Insurance
Bereavement Leave
Tuition Assistance and discounts
Caregiving Pay for Child bonding or Family Care
 Identity Protection
Commuter Benefits
Legal Services
 Pet Insurance 
Career Development and Mentoring 
Focus on Diversity and Inclusion
Frequently Asked Questions 
Q: What is the maximum Employee Discount Percentage offered by Best Buy? 
Although employees enjoy a Cost+10% discount on Best Buy products, you can maximize the profit by choosing the correct item. Recently Best Buy has given a maximum Employee Discount of 50%. 
Q: Is Best Buy offers the same employee discount on all the products? 
Best Buy doesn't have the same employment discount for all its products as some products have smaller employment discounts than Cost+10%. It can range between Cost+5% or 8%. 
Q: How to apply for a job at Best Buy? 
To apply for a job at Best Buy, open www.bestbuy-jobs.com and select the careers group that interest you. The site will show all available vacancies. 
Best Buy Employee Discount- Employee Benefits