Introduction:
Aldi, founded in the year 1946 by two brothers in Germany, is a multinational supermarket chains brand. Aldi is one of the largest brands in the world of its kind, with more than 10,000 stores in 20 countries worldwide. Two brands together actually make up the Aldi brand – with the branches being Aldi Nord and Aldi Sud. The company makes an eye-watering revenue of around $120 billion per year and the figures continue to improve as the years pass on. In a more recent development, there have been talks between the two branches to merge them in a bid to improve the overall efficiency of the company. In this article, we are going to see about Aldi employee benefits
Aldi is one of the best supermarket chains worldwide and has received positive feedback from its employees over the years. Aldi offers a host of facilities to its employees including insurances, medical benefits, paid holidays, and many career development opportunities to name a few they do not provide any kind of employee discount.
In this article, we shall be taking a look at some of the most important and notable benefits that Aldi offers to its employee. Let us dive into it!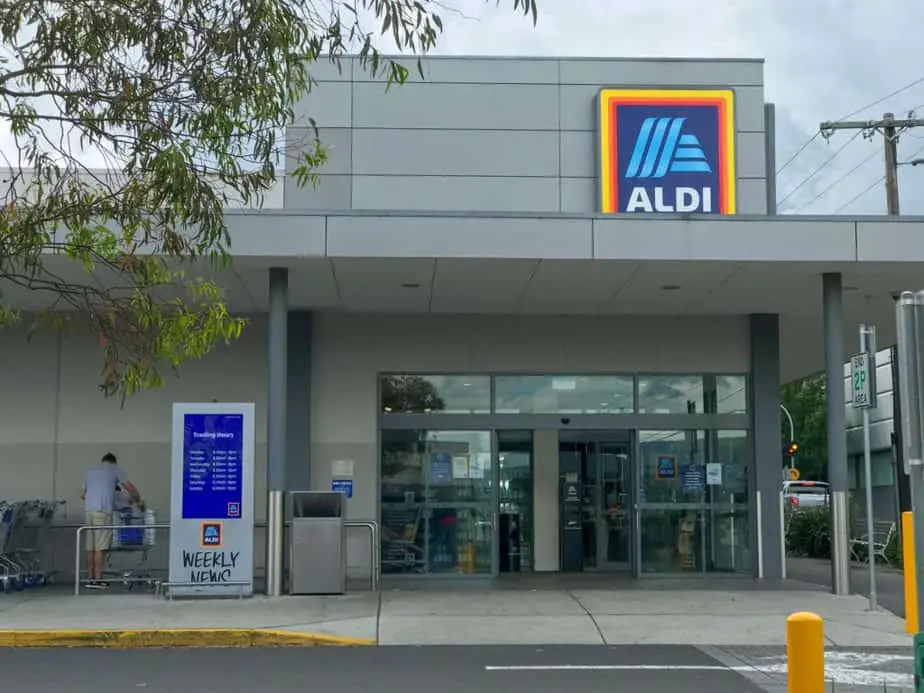 Salaries offered:
The salaries offered to the employees depend on the type of role one serves at the company and the duration of shifts. The average salary offered in the retail sector is around $13 per hour. The average salary for people working in the administrative assistant roles is $45000 annually while the managerial jobs offer even more salaries to the employees. 
The salaries offered to the employees are at par with the average salary across the United States for similar positions and the majority of the employees at Aldi think that they are paid fairly. 
Medical Benefits:
Aldi offers great medical benefits to all of its employee. The company allows its employees to earn incentives that balance the salary healthcare deductibles. The company also makes handsome funding into the HRA account of each of its employees. The health care benefits expand to all three sections – dental, vision, and medicines. A survey conducted in the year 2019 concluded that Aldi offers the best medical facilities to its employees among its main retail competitors, i.e., Lidl, Target Corp., etc.
The medical benefits apply to the dependents of the employees, too. In such cases, however, a small amount needs to be paid by them to avail themselves of the facilities. 
Post-retirement plans:
Aldi claims that they would support the employees even after their retirement and the company has taken significant steps to keep its promise. As soon as someone joins Aldi, they become immediately eligible for the 401(k). Aldi also accepts any rollover from previous plans and employees are free to make their contributions according to what they want.
Perhaps, the most important aspect of this benefits is the fact that Aldi matches the entire savings of an employee annually up to 5%. Thus, the company contributes the same amount as an employee does. A survey conducted a few years back concluded that the future benefit plans are one of the main reasons why employees choose to work at Aldi.
Paid Holidays:
Aldi offers its employees seven paid holidays each year on specific days such as New Year's Day, Easter, Labor Day, etc. Aldi claims on its website that this figure of seven is higher than any other retail store company in the United States. Aldi is not a store that remains open 24 X 7, unlike its competitors, which allows them to offer so many paid holidays. 
Employees can also avail themselves of vacations after they have served a time of at least 90 days at the company. These facilities all indicate that the work-life balance while working at the company is quite good. That is like a breath of fresh air in the modern-day competitive corporate world.
Employee Assistance Program:
Aldi has collaborated with Cigna to come up with its Employee Assistance Program. They offer assistance in all kinds of problems that a person may face in his/her daily life like counseling, child care programs, pet care issues, and legal assistance, to name a few. The program is highly regarded within the company and has, in fact, served as an inspiration to other companies for coming up with Assistance Programs of their own.
Virtual Care:
The service is again provided by Cigna and all the employees at Aldi can take advice from a certified doctor right from the comfort of their own homes. This means that the employees need not visit the doctor's chamber for minor illnesses like fever, sore throat, etc. and they can get proper guidance without the risk of aggravating the problems further. 
This program is available 24 X 7 and ensures that none working at Aldi would ever have to face a situation where they are forced to go to a hospital even in the case of non-emergency issues.
Career development options:
More than half of the employees who have worked at Aldi have said that the company has helped them to achieve growth in their career and they received promotions soon after. Aldi provides regular training to the employees and counseling sessions. The focus at the company is to help the employees excel in their field by improving their skills as well as efficiency. Thus, it is safe to say that the primary aim of Aldi is the betterment of all of the parties involved. 
Tobacco Cessation Program:
Aldi provides this program for all of its employees who find themselves addicted to tobacco products. This is an optional program and it is entirely upon the employees to decide whether or not they want to enroll themselves in the program. 
SmartDollar:
This is a program by Aldi in collaboration with leading experts from the industry to help the employees improve their finances and also, to take control of their future by being an expert at budget-making and future saving plans. 
Perkspot:
Aldi has partnered with Perkspot to provide great offers to the employees. There are as many as 30,000 products on which special deals are offered and they can be purchased with the help of money or loyalty points. 
Conclusion:
Thus, we have seen in this article that Aldi is a great place to work in and is a company that thinks for their employees, something that is quite rare these days. Aldi is a company that provides more than enough for its employees present and tries to contribute towards a sustainable future for all of its employees. The facilities offered are world-class and the employees' dependents also get the benefits upon fulfilling certain criteria. One should simply not let the opportunity slip away if he/she gets a job offer from the company.
Frequently Asked Questions:
We took a look at the most asked questions on the internet about Aldi and its employees. In this section, a few of the most important ones have been combined along with their relevant answers.
Question. What is the length of a shift at Aldi?
The general length of a shift at Aldi is around 6-8 hours and the employees are free to choose their shifts according to their choices. There are morning (6 AM – 2 PM) and evening shifts (4 PM – 10 PM). While hiring for part-time jobs, Aldi usually wants the candidates to be able to devote time to the company during weekends and holidays. There are also incentives that are paid to the employees if certain criteria are met.
Question. Should I work at Aldi?
Aldi has been rated as the best retail grocery store where one could work at. Almost all of the employees working here are happy with their pay and about 80% have reported a growth in their careers after working at the company. Aldi has received many honors over the past few years in the employability department that bear testimony to the company's efforts towards its employees. It must also be noted that Aldi provides equal employment opportunities to all.
Question. What is the minimum age to be applying for a job at Aldi?
The minimum age to be applying for an entry-level position at the company is 18 years. One needs to complete high school to be applying at Aldi, and the senior positions usually require the candidates to have a degree in a related field. There can be some exceptions made by Aldi to allow someone younger than 18 years to be working at the company. 
Question. How difficult is it to get a job at Aldi?
Aldi's interview process is an extensive one with several rounds that a candidate needs to pass before being offered a job. Each job requires certain different eligibility criteria and may require, a certain amount of experience. Candidates have found the interview process to be a lengthy but enjoyable one where the questions are asked in the form of conversations so that candidates would feel at home and be able to enjoy the process.
Aldi employee benefits- Learn More