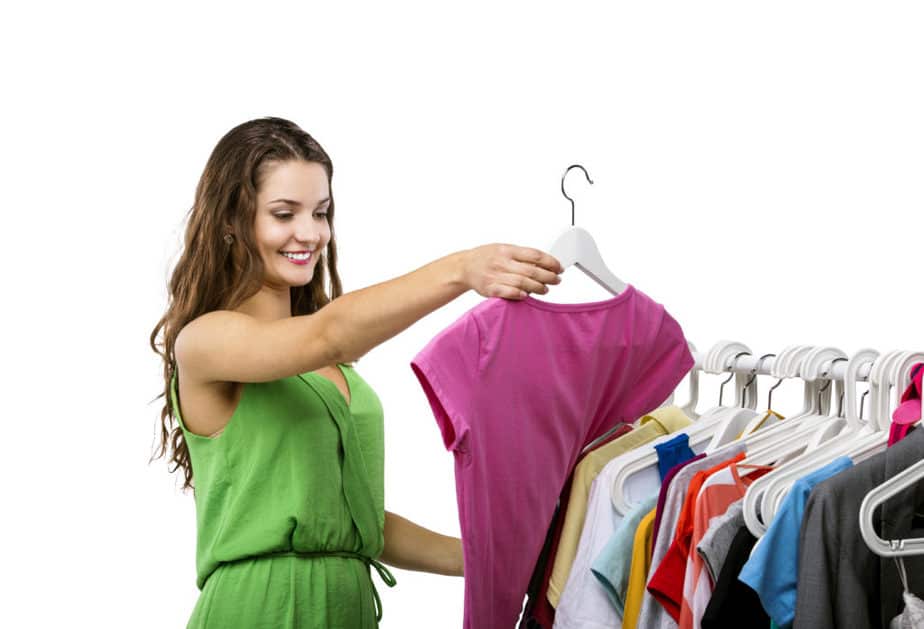 Keeping cool throughout the summer months might be difficult for those who reside in areas where the temperature is very hot throughout the season. The stress of a job interview, which can generate more perspiration than normal, adds to the challenge of summer heat. If you find yourself in this situation, depending on the sort of interview, you may use a variety of clothing tactics to stay cool. Here is the guide for What To Wear To An Interview In The Summer?
Summer interviews are ideal for wearing professional skirts that aren't too short or too tight. Skirts should be a neutral color or compliment the rest of your outfit, and they should be somewhat above the knee or longer. Wearing capri pants or lightweight ankle-length slacks is another option. As for men, shirts or suits are preferred during all seasons.
In this post, we'll look at summer interview wardrobe ideas for men and women, as well as what to avoid wearing to a summer interview and what to consider while choosing the ideal outfit for your upcoming summer interview.
What To Wear To A Summer Job Interview
The original invitation may include a company's expectations for what you should dress for a job interview. If you receive an email with interview specifics, it may contain instructions about clothes, such as whether you should dress in business casual or business formal attire. Even though there are no specific clothing restrictions on the invitation, there are certain things to consider when selecting what to wear to the interview, such as:
What is the company's dress code for existing employees?
How long will the interview last?
What mode of transportation will you use to go to the interview?
The current season and weather conditions
Trends in a business dress today
The Best Materials To Wear In The Summer
In the summer, the best materials to wear to interviews are:
Cotton: Cotton is a soft, breathable, and lightweight fabric that is ideal for wearing throughout the summer. This fabric absorbs perspiration, allowing you to keep cool no matter how hot it gets outside. Cotton is readily accessible and comes in a variety of styles, making it a practical choice for summer interview clothes. 
Rayon: Rayon is a fabric made up of tiny fibers that are breathable and light, so it won't stick to you in hot weather. It's also a highly cool fabric, and its cooling properties make it popular in sporting clothing. Consider dry cleaning or hand washing in cool water and air drying rayon.
Linen: Linen is a light fabric that allows heat to escape quickly, keeping you cool even in the hottest of conditions. It also dries fast, so you won't be bothered by sweat stains on your way to your interview. Linen should be washed in cold or warm water and dried flat.
Women's Summer Interview Clothes
When it's hot outside, being comfortable and appearing professional applies to every piece of clothes. When selecting what to dress for an interview during the summer, women should consider the following suggestions:
Tops: Summer blouses or shirts should be as professional as possible while being cool and comfy. Because certain lightweight business shirts might be translucent, it's critical to check that tops aren't see-through. Make sure the blouse isn't too low-cut, as well. Crew neck tops, button-up short-sleeve shirts, and lightweight sleeveless blouses are all good options for tops.
Bottoms: Summer interviews are ideal for wearing professional skirts that aren't too short or too tight. Skirts should be a neutral color or compliment the rest of your outfit, and they should be somewhat above the knee or longer. Wearing capri pants or lightweight ankle-length slacks is another option. Khaki and other lighter colors are examples of cool colors. For summer interviews, a lightweight pantsuit is also a viable alternative.
Shoes: When heading to a summer interview, you may be tempted to wear more casual shoes or sandals, but it's vital to maintain a professional demeanor even when it comes to your footwear. Wedge shoes or business casual mules are great summer shoe alternatives. During the summer, open-toed pumps are another option for interviews.
Accessories: If you're going to an interview, avoid wearing heavy jewelry like necklaces and bracelets since they may be uncomfortable in the heat. Additionally, bring only one suitcase to the interview to prevent breaking a sweat while walking to and from the interview site.
Men's Interview Clothes For The Summer
Menswear's conventional wardrobe requirements might make dressing for an interview in the summer especially difficult. Here are some wardrobe suggestions for guys attending a job interview during the summer months:
Tops: In hot weather, men can wear a lightweight oxford shirt or a button-up collared shirt made of linen or another lightweight material. Lighter colors tend to reflect heat, and thus, will be perfect for interviews in the summer.
Short-sleeved tops are ideal for the summer; however, if you don't have any, you can always choose to fold up your long-sleeved tops if needed. Unless you are advised to dress informally, you should also bring a lightweight jacket or blazer to most interviews. To remain cool throughout the summer, guys can pick from a choice of cotton and linen shirts.
Bottoms: During the summer, lightweight professional pants are the ideal alternative for guys. Khakis are a traditional option that is frequently available in lighter materials to keep you cool.
Shoes: For a formal job interview, men should wear the shoes they would regularly wear. While it may be tempting to wear more casual, light-weight shoes, this might give the interviewer the impression that you are less professional. Laced dress shoes in classic black are good interview shoes for guys.
Accessories: Men should limit their accessories to a bare minimum while attending an interview, especially in the summer. Before the interview, remove any piercings and avoid wearing bulky or distracting necklaces or bracelets. For guys, a beautiful watch is an excellent accessory.
What Not To Wear To A Summer Job Interview
When going to an interview during the summer, avoid wearing the following items:
Shirts or denim pants
Sandals
Flip-flops
Other open-toed shoes for informal occasions
T-shirts
Yoga pants, sweatpants, and leggings are examples of athletic clothing.
Tops with tank tops
a pair of shorts (unless the interview guidelines specifically state that shorts are acceptable)
Clothing that reflects light
Baseball hats with sneakers
Clothing that is overly big or too loose
Tops with a midriff reveal
Excessive make-up or cologne
Stains, holes, or snags in clothing
Clothing that is wrinkled or filthy to an extreme degree
Jewelry that is bulky or distracting
Advice On How To Dress For A Summer Job Interview
Regardless of the pieces in your collection, tackling your clothes choices with the proper mindset can benefit you in the long run. Dress as casually as your work permits. When selecting what to dress for a summer job interview, keep the following ideas in mind:
If in doubt, go for a more conservative look.
Keep cool by wearing lighter-colored clothes.
Make sure your interview attire isn't overly exposed.
Make sure your clothes are in good shape.
Avoid wearing clothing or accessories that are too showy.
Year-Round Interview Etiquette
There are a few things to keep in mind throughout the summer, as well as other seasons of the year.
Women should wear skirts that are conservative in length when sitting as well as standing, and tops that have not been trimmed too low.
Make sure you don't go overboard with your cosmetics and avoid strong scents.
Make sure your shoes are gleaming and your clothing is ironed.
Cleanliness is also required in your portfolio or suitcase (which should contain your CV, notebook, working pen, and breath mints).
When you go to an interview, don't chew gum, wear sunglasses or caps, or wear your headphones around your neck.
During an interview, put your phone on quiet (not vibrating) and keep it stored.
Conclusion 
Take the time to pay close attention to every element of your interview clothing, regardless of the weather. This is your greatest chance to make that all-important positive first impression.
FAQs
Is it OK to put on sandals for a job interview?
For every job interview, flip-flops are a no-no. Sandals should be avoided unless they are open-toed high heels or dress sandals. Instead, choose reasonable shoes that complement your outfit – nothing too flamboyant or outlandish. There should be no very high heels, colorful or outdated sneakers, or distracting shoes.
How should a woman dress for a job interview?
Wear a button-down shirt, a blouse, or a sweater with ironed trousers or a skirt. You may add a blazer or a cardigan for extra warmth. Consider a basic knee-length dress with stockings if you like a one-piece look. Avoid wearing jeans or T-shirts since they seem too casual.
What should a young girl dress for a summer job interview?
Young women should wear fitted dresses, skirts with blouses, or tailored slacks with a button-down shirt, with no cut-outs, cleavage, or exposed midriffs. Dresses and skirts should be knee-length or just above it. Low-heeled shoes with closed toes are the finest choice.
What To Wear To An Interview In The Summer?