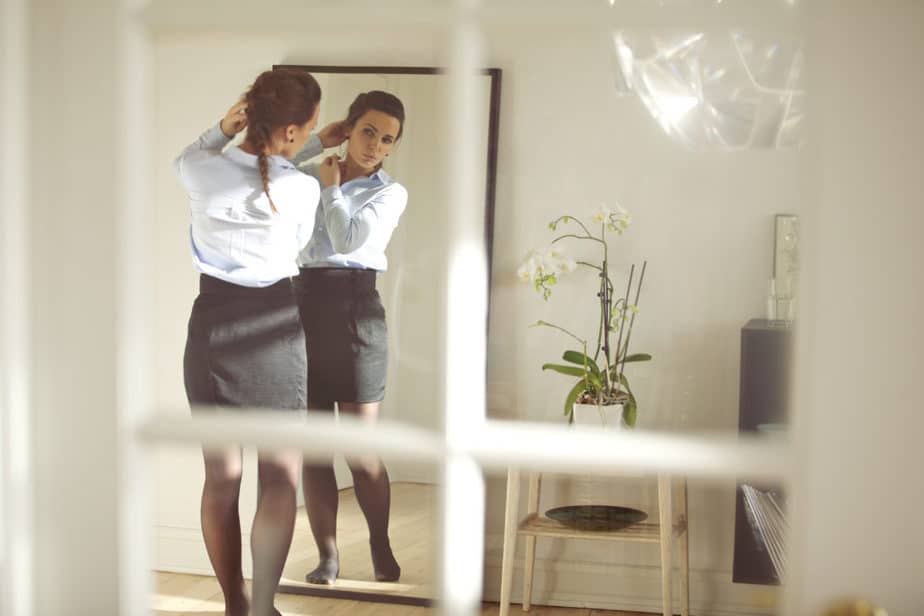 In this article, we will see the answer to the question 'What to Wear to a Dental Interview?.
Introduction
First of all, we would like to congratulate you on coming this far. We are really happy that your hard works are finally paying off. We know how hard it is to make it this far and kudos to you that you have not stopped chasing your dreams.
You have been invited for an interview because your interviewers have seen your potentials. This invitation is enough to make you realize that you are at the threshold of success and you need to cross it. An interview is a process of evaluation. An interviewer will evaluate you by your humor, equanimity, collectedness. But it does not mean that your attire has nothing to do with it. The assessment process will include your appearance along with your skills. So, it is important to put on the right attire. In case you need guidance, we would ask you to go through this article.
What should a male dental interviewee put on?
Both male and female interviewees should look professional as the field they have chosen wants its employees to look and work like that. You are going to a dental interview, which means your goal is to become a dentist, and a dentist is a professional health worker. So, it is expected that you will dress up like a professional as you are going to work in this field.
Dress
You can always say yes to a suit. A neutral color suit is a pretty good option to go with. Grey, black and brown suits are often suggested. Actually, these colors are quite sober for interview purposes. Most men pick up their clothing sets from these colors. But if you want to go with something exceptional, you are most welcome. But make sure you are able to carry the attire that you have chosen.
If the color of your shirt is contrasted with the color of your suit, you will look more appealing. 
A nice tie will be the cherry on the cake. 
Oh, do not forget to check if your chosen dress is in the right condition or not. Make sure it is ironed and crease-free. 
Don'ts🡪 Do not wear loud colors as this can be distracting. Do not go for casual attires. Avoid patterns and neon colors. Do not arrive shabbily dressed.
Shoes
Generally, an interviewee gets observed from top to bottom by the interviewers. Choose your footwear wisely. 
A male dental interviewee should opt for a pair of leather shoes. Choose something that matches the color of your chosen suit. A nice Oxford or Loafer can add a nice professional touch. To get a nice pair, you do not need to spend a lot of money. You can purchase it from online shopping stores during sales. If you already have a leather shoe, do not hesitate to put that on. Just give it a polish before wearing it and make it look shiny. Do not forget to put on socks. Go for black or grey or something that is not too loud. 
Don'ts🡪  Do not think of wearing sneakers, sandals, or flip-flops. Avoid leather shoes if the season is Rainy season, and consider wearing some smart boots. If the condition of your footwear is bad, purchase one or you can borrow from someone for that day. 
Belt
Wear a leather belt that matches the color of your shoe. A black belt for a black shoe, a brown belt for a brown shoe, and a cordovan belt for a cordovan shoe.
Don'ts🡪 Do not wear fabric belts or printed belts.
Wristwatch
We would like to suggest a leather wristwatch or a wristwatch with a silver chain. 
Don'ts🡪  Avoid expensive watches or watches that are too distracting. The jury sitting in front of you should be judging you by your skills, not by your accessories.
Grooming kit
Apply your grooming kit to look tidy and clean. Make sure your hair is nicely combed and your beard is well-trimmed. Nails should be clean as well. You can apply hair gel to fix your hair. A light perfume is perfectly okay.
Don'ts🡪  Do not apply strong perfumes or body sprays. Your hair should not be messy.
Bags
You will need a bag for carrying your personal documents. A leather bag is obviously a smart choice. Choose a decent one that will make you look like a professional guy.
What should a female dental interviewee put on?
After surviving through every hardship no one wants to face failure. Women with strong willpower will do anything to meet their success. We want to be some help of yours, so you are providing you with some general tips.
Dress
Women can go for a suit and suit trousers. Your suit needs to be of a single color. You can also wear a skirt with a suit and blouse. Just make sure that the color needs to be the same for both your skirt and suit. While choosing a blouse make sure that your blouse looks good with your suit. It is better to choose a contrasting color for the blouse. As a female interviewee generally puts on a grey or a black or a blue suit, she picks up a white blouse. You can give a trial before the interview day, so if you feel the need to alter your dress, you can go to a tailor. Your dress should be tidy. You can tuck your blouse into your suit trouser, this will add smartness to your total appearance.
Don'ts🡪  Do not choose any vibrant color as you are not going to a beach party. Do not wear weird patterns. Please do not go for printed suits. Do not wear tight dresses. Make sure your cleavage can't be seen by your interviewer. This is super weird to put on a skirt that is too body-hugging. Do not make these mistakes just to seek the attention of the jury. Do not take the comfort issue lightly. If you do not feel comfortable during your interview it can be a disadvantage for you.
Shoes
Your shoes are no less important than your dress. One mistake in choosing the footwear can cost much. A wrong pair of shoes can ruin you're your total appearance. A female dental interviewee should always wear close-toed footwear. We have a misconception regarding footwear that heels are the only option for an interview. Let me tell you lovelies, this is completely wrong. There is no workplace that asks its female interviewees to wear only heels. It is totally up to you. If you are comfortable in heels you can wear them. But if you are not, do not try to wear it. Go for close-toed flats. Your comfort should be the first priority. If you feel uncomfortable it will affect your concentration and that is going to reflect on the gestures that you will make during the interview. This is nothing but an act of removing yourself from the ring and giving opportunities to other candidates. Close-toed shoes are best for hiding your nails if they are not even or clean. If you are going to wear a skirt, use stockings. Solid-colored stockings are highly suggested. You will look totally fine in short heels, so we suggest you wear pumps and wedges.
Don'ts🡪 We would ask you to avoid high heels as you are not attending any party. A stiletto or a platform heel can ruin your professional look. So be careful. Do not wear open-toed shoes. Do not think of showing off your nail paints. Do not choose weird colors like – red, green, yellow for shoes.
Wristwatch and other accessories
Keep your accessories simple as much as possible. Using loud make-up can be distracting enough. Choose your accessories wisely. Wear a leather wristwatch for a classic touch. Small hoops are cool for earrings. Take off extra piercings that can make you look unprofessional. A single spray of a nice perfume can be a nice choice, especially if you have a body odor problem. You can wear a glass if you have eyesight problems. 
Don'ts🡪 Do not wear loud make-up. Do not try to be a show-off or flaunt your expensive accessories. The interviewer is not interested in these things at all. All they want is to make sure you are capable of the post that you have applied for.
Grooming kit
Use your grooming kit to look like a well-groomed person. Tie your hair if you have long hair, and for short hair use hairpins to pin it. Your nails should be clean and trimmed. You can wear nail paints but that should look sober. Nude colors are best for this. If you want to wear lipstick, go for a nice brown or pink nude shade.
Don'ts🡪  You do not need to go to the parlor for a manicure. You can do it by using home remedies. Lots of videos are available on Youtube, you can follow those. So, please do not waste money unnecessarily. Do not go for deep shades for lipsticks. Do not use strong perfumes, instead use a light one.
Bags
Most Women carry their grooming kit in their bag along with their CVs, important documents. So, a tote bag made of leather can be a good option. If it is brown or black, just go for it.
Don'ts🡪  do not think of carrying sling bags or clutches or any bag that has a shimmery touch.
At the end of this article, we want to wish you the best of luck. Give your best and rock the interview. 
What to Wear to a Dental Interview?