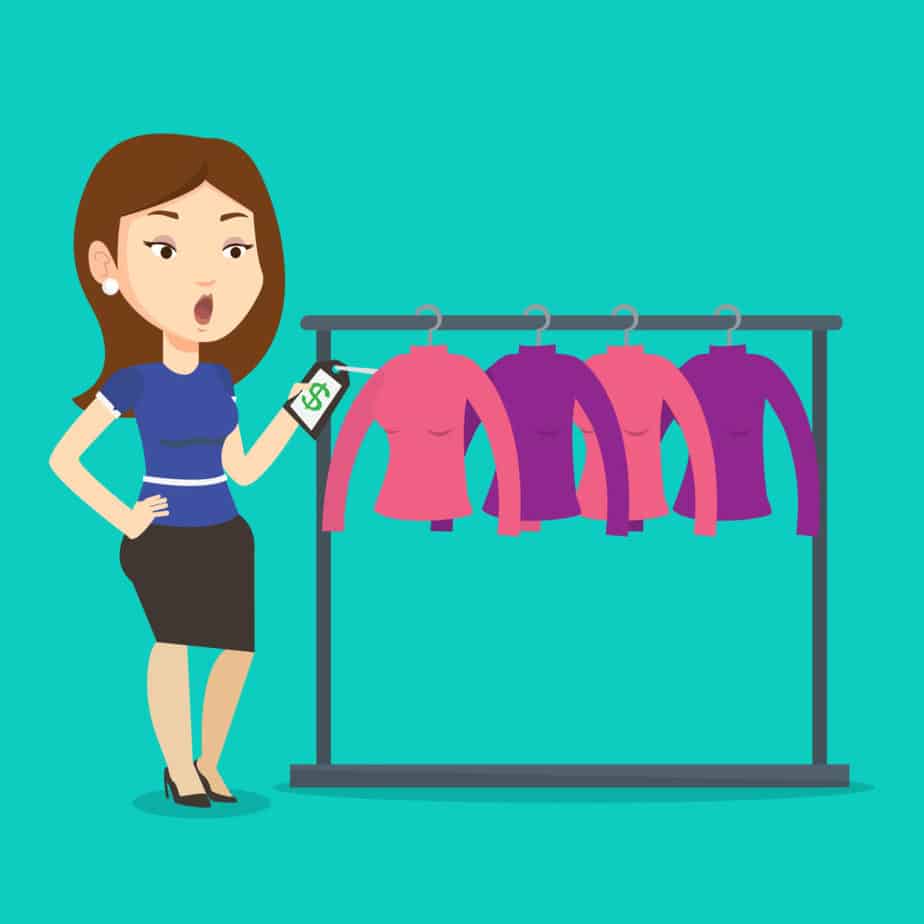 Today, we'll know about Walmart dress code. This article will give all the details about Walmart and its departments. Walmart is one of the biggest revenue-making companies founded by Sam Walton in 1962. It is a multinational retail operation in America and it operates a chain of hypermarkets, supermarkets, grocery as well as departmental stores that are all from the United States. The headquarters of Walmart is located in Bentonville, Arkansas. It also operates Sam's Club warehouses and Walmart Supercenters.
Walmart's approach to customers, reasonable prices for every product, and maintaining regional store rooms i.e, warehouses are all have helped Walmart to become a successful and largest retailer in the United States. It happened in 1990. It remained the biggest seller or retailer so it started to begin various e-commerce businesses. The two of them are Jet.com and Moosejaw that was established in 2010. 
The former name of this company is Wal-Mart but after revealing those businesses in 2010, it changed its name to Walmart. Though it became the biggest one, it also has some criticism like its low-cost control affects the average wages of the workers working under this company. And it wiped out the local retail shops for the contribution of their business. The departments of Walmart include Discount stores, E-commerce businesses, Retailers, and Supermarkets, Hypermarkets, and Supercenters.
Dress Code
Does Walmart have a dress code? Yes, Walmart has its way of dress code. One should wear ankle-length pants or black or khaki pants and a collared shirt with any pattern with their vest. Vest means the outer sleeveless coat or jacket which should be worn over the shirt. Sweat pants, skirts, pajamas, jeans, and other types of dresses are not allowed for the employee working in Walmart. 
But the good news for the Walmart employees is that Walmart has changed the new dress code recently. Because, for years, Walmart employees have been asking for changing the dress code that is comfortable to wear. As per their wish, Walmart decided against releasing a new dress code for the comfort of their employees. Here is the dress code that Walmart announced recently.
Now, the associates can wear any type of dress as per their wish. The only condition is that they should wear the Walmart vest and their badges issued by Walmart. So, there are no restrictions like one should wear white or navy collared shirts and black khaki pants. This new dress code was launched in the year 2018. 
Now, the employees are so happy to wear their comfortable dresses. Also, jeans are allowed to wear while working. But the condition is that the jeans should be plain and don't have any slits or decorations. So, it is completely enough to wear their comfy dresses with the vest and the name tag.
Dresses that are not allowed
Leggings
Hoodies(Some may allow but mostly not allowed)
Yoga pants
Wingsuits
Scrubs
Spandex pants
Distressed Jeans
Dress shoes
Ripped Jeans
Shorts
Long pants that touch the floor
Things that are allowed
Wearing hats
Sneakers
Facial piercings(according to the working area)
Tattoos(It's recommended to cover by dress)
The associates are checked from top to bottom by the managers before entry. If any of the things that you wear break the dress code, you can't go into the office. But the dress code will be changed according to their roles, and every manager has their way of judging and checking their staff. So, it can be modified a little bit depending on their higher officials.
Overall, the dress should be casual and clean. It should not contain any dirt, stains, holes, and unusual stuff. And they should be a perfect gentleman with a perfect dress code and trimmed beard and mustache. 
And women can maintain any type of hairstyle and any type of hair dyes they can apply so there are no restrictions for hairstyles, hair dyes, tattoos, and even piercings. But the important thing they need to do is that their hair should be clean and combed well. In the case of tattoos, one should cover their tattoos and it shouldn't be exposed. If it does not follow the rules, it won't be allowed anymore. Also, exposing clothes is not allowed for anyone as an employee inside Walmart.
The departments in Walmart
Walmart is a huge platform where there are various categories for everyone from child to old. Let's see all the departments one by one here.
Savings Spotlight
It is one of the main categories in Walmart and a common category. It includes things like Sports and Outdoors, Personal care products, Home improvement products, Baby products, Beauty products, Clothing and accessories, and Arts and crafts.  Apart from them, there are still many things available under this category but those are all the important products.
Back to School
This category provides all the products that are required by every school kid as well as teachers. Like Home learning, Backpacks, uniforms, teachers' shops, and Lunchboxes. Also, boys' fashion and girls' fashion, sanitizing products, and Musical instruments all come under this category.
College and Beyond Shop
This category provides things for homemakers which include Home appliances, Laundry items, Storage organizers, Furniture, Home decor products, Office supplies, and also snacks and beverages. And the big products like bikes, scooters also come under this category.
Electronics and Office
The products included in this category are TV and Radio, Computers, Home theatre, iPad and Tablets, Cell Phones, Smart Home Appliances, Wearable Tech, Camera and Camcorders, Portable Audio, and Office Supplies.
Clothing, Shoes, and Accessories
Clothing for men, women, and kids, and babies. Jewelry and Watches, Sunglasses, Luggage and travel, products for seasons.
Toys, Games, and Video Games
Toys for boys and girls, Bikes for kids, Outdoor plays, Swimming pools, and Video games.
Foods, Household, and Pets
Pet care products, all food items, grocery items, Household essentials, All pet foods, and Fresh flowers.
Pharmacy, Health, and Personal Care
It includes health care products including oral care and products like a medicine cabinet, pain relievers, massagers and spa, diabetes management. Walmart plays a vital role in providing their best quality health care products and pharmacy.
And also some other categories are available and provide the best-worthy products which were already mentioned under Savings Spotlight.
Walmart Career Opportunities
System Engineer
Walmart is hiring people for the role of a system engineer who is required to complete their graduation in the computer science stream. And he is responsible for sorting out all the issues in the applications, assisting customer services, solving administration issues, and other network-related issues. He should analyze and troubleshoot incidents that were raised by customers through email chat, or phone calls.
Requirements
He should have experience in the relevant field of customer helpdesk or support team. Excellent communication, organization skills, and able to solve problems. Computer knowledge and basic networking concepts should be required for a system engineer.
Content Specialist
It is the major role every company needs because content only drives people to their business. So, Walmart is hiring content specialists and expects from them the following qualities and qualifications.
Able to Coordinate with their teams to improve the quality of the content
Constantly notice the amazon unit session for how the content impact the change to the business
Having Knowledge of SEO optimization would be recommended
Having experience in Amazon marketplace listing optimization is also preferable
Should have skills in hands-on listing optimization experience
Knowing Google AdWords and should be able to find and optimize the right keywords
Should have advanced Excel knowledge and skills
Must have Excellent written and verbal communication skills
Able to perform Strong analytical activities and having data interpretation skills would be plus
Strong ability to multitask
Should be more intricate in content including pictures.
Software Engineer
A software engineer who wants to work in Walmart should have the following responsibilities and qualifications
A software engineer is responsible for designing, building, testing, and providing solutions for the problems raised by customers worldwide. Interacting with the team for the discussion about the products to deploy them for production.
Able to make decisions for finalizing the design and architecture. Guiding the team on both high-level and low-level designs
Qualifications required
Bachelor's degree in computer science or related discipline with 8 to 14 years of core software product development experience.
Strong computer science fundamentals in algorithms, data structures, databases, operating systems, etc.
Hands-on in developing web applications using REST, Messaging and SOA
Expertise in designing large scale, distributed systems
Experience with Cloud Computing platforms
A self-motivated learner and builder with strong customer focus and obsession with quality
Ecommerce Team Leader
To be a perfect fit for this role, one should have strong knowledge of Amazon, eBay, Walmart, and other e-commerce platforms. Should be expertise in knowing solutions of e-commerce suites. Having Experience in integrating with backend and experience in integrating with third-party services. Experience in Catalog, inventory, policing, etc., in the field of both Generic & Furniture categories.
Frequently asked questions
What is the dress code that one should wear to a Walmart interview?
While going to the interview held in Walmart, one can wear comfortable clothes and it must be casual and clean. Scarf and revealing clothing are not allowed. Apart from them, there are no other requirements to bring for a Walmart interview because everything like application submission will be done through an online portal.
Wearing rings on their fingers allowed or not?
Yes, one can wear rings as per their wish.
Can anyone wear shorts a little longer than usual?
No, wearing shorts while working is not allowed for the associates.
Is a vest compulsory for every employee?
Yes, wearing a Walmart jacket with the name badges is mandatory for every associate except zone managers and salaried members of management.
What are the benefits acquired by Walmart employees?
Occasional breaks have been offered and after a particular period of working, Walmart employees will acquire a discount card. Through which, they can buy the products with a 10% discount for everything. Also, they will provide discounts for individual phone plans depending on their phone company. Not only those things but there are many other perks Walmart provides for their employees.
Walmart Dress Code- Career Opportunities