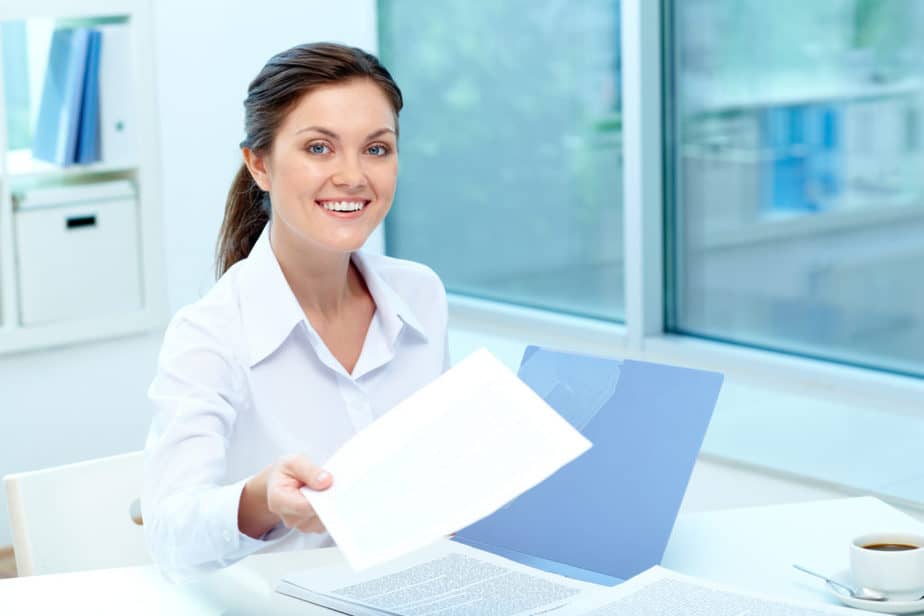 If you are anxious about the application you submitted at Costco for a job, then worry not; you came to the right place. You're probably thinking about when you will get a response, and how long you should wait before you start thinking of other things. Here in this article, we shall take a look at the process of applying for a job at Costco to understand the total time it should ideally take for them to respond to your application. We believe this shall greatly help you assess your next move. How Long does Costco Take to Respond to a Job Application?
Simply put, Costco is a warehouse (quite a famous one) that specializes in good deals in anything and everything. It is one of the largest retailers in the world, and an excellent place to shop on a budget. It is also a great place to find a job, as it has huge opportunities for growth.  According to Costco, its goal is to fill up as many of its management roles as possible by promoting within, which means that a lot of the organization's current managers and vice-presidents were probably entry-level employees at some point in time. 
Even though the company is huge, it has consistently been ranked high on Forbes' list of 'America's Best Employers". Its employees continue to rate it high for its work culture. Whether one is retired and looking for a part-time job just to keep busy and for some extra cash, or if one is looking to start their career, Costco has something for everybody. Current and former employees suggest contacting the location one has applied to if there is no response received within a week, so we may safely assume that one week is the time that Costco generally takes to answer a job application.  The following are the steps that are usually involved in applying for a job at Costco, and subsequently getting a reply from them. Let us take a look:
How to find a job at Costco?
If a candidate is looking for a job at a position as a warehouse and dept worker or some similar business, then they can easily apply from the page for Jobs at the website for Costco. Sometimes, there are positions available that are not always listed on the website, so it is also advisable to visit the location of the warehouse or depot in person to check for further job openings in case one does not find something they like at the website.
New locations that are under construction generally do not start hiring until about three months before they are scheduled to open, so it is important to keep checking their website to know of any possible job openings. Separately, if a candidate is looking for a job at Costco as an optometrist, pharmacist, hearing aid dispenser, etc., or for a corporate position, then they can check out the separate portals provided specifically for these positions on the Jobs page on their website. Costco offers internships for students and for people wanting to boost their careers as well.
How to apply online?
Things can get a little confusing at the Costco website, as there are a lot of things. Upon visiting the Jobs section, the candidate shall find various sets of instructions as to how to apply for each position. Once the candidate has determined what type of job they would like, and whether they are suited for it, they can apply for it by clicking on the "Apply Now" button at the top of the page, which shall take them to a third-party website containing detailed lists of all the types of jobs available.
The candidate should then select the job they want and apply to a location near them, or to any specific location they desire. An application once started is usually active for 90 days, which means that the candidate shall have sufficient time to complete and submit their application, simply by logging in with the username and password they create at the beginning of the application. The candidate should call the site that they have applied to in case they have any doubts which cannot be cleared from the information provided on the website. We recommend waiting for about a week for a reply from Costco to a job application.
What are the requirements for a job at Costco?
Each position at Costco has its requirements. As far as getting a job at a Costco warehouse is concerned, one must be at least 18 years old and pass a credible drug test, along with other necessary certifications. The Costco website says that the organization looks for "ambitious, energetic" people who enjoy "a fast-paced team environment filled with challenges and opportunities". Further on, Costco also looks for a service-oriented approach, integrity, and a commitment to excellence in their employees, therefore a candidate's application must reflect these qualities. 
What is the hiring process at Costco?
The hiring process at Costco is rather elaborate and usually takes some time. It generally begins with an initial in-person interview with a few different managers, the purpose of which is to determine whether the candidate is good enough to be considered for the second round of interviews. The second round of interviews will likely be taken by the same group of managers, but the questions asked are more in-depth and analytical. Also, they may take interviews on a one-on-one basis or in a panel format. They may also interview multiple candidates at the same time, making it a group discussion. However, one-on-one meetings will always be there, both at the primary and the second round of interviews. It typically takes about two or three weeks to reach the final interview, starting from the time of submission of the job application.
Conclusion
Even though Costco allows 90 days to fill out one's application and submit it, a candidate who knows what they want should not take more than three weeks to write out their CV, cover letter, and make the submission along with all the necessary certification. The whole process of getting hired at Costco takes about two or three weeks, but there is no specified time given within which they may respond to a job application. Different positions may have different response times as well. However, if you are a good candidate, you should have the job within a little over a fortnight.
Frequently Asked Questions
Should I ask Costco to contact me as soon as possible on my job application?
You may politely mention that you are eagerly waiting for a positive response from them in your application. Anything more direct may be viewed unfavorably.
How long should I wait before calling up the Costco location I have applied to?
A week is enough. You may mail them in between if you like. If you do not get any response within a week, you may also visit the site to enquire in person about the status of your application.
How Long does Costco Take to Respond to a Job Application?